You've decided to transform your interest in UX design into a career; an exciting world awaits! But before you can get there, you want to get certified, or at least gain some form of certification. We know that finding a UX certification that meets your needs and fits in with your lifestyle can be difficult; there are so many options out there! With two decades in the UX design industry and in-depth knowledge of the other players, we can help you make an informed decision when choosing your UX certification.
We're going to compare CareerFoundry's UX Design Program (hereafter referred to as CareerFoundry's Bootcamp) and the IxDF offering so you can decide what's best for you. Specifically, we will explore course topics, approach, grading and tutors, community, cost, and career opportunities. You can see how the IxDF compares to the Google UX Design Professional Certificate here.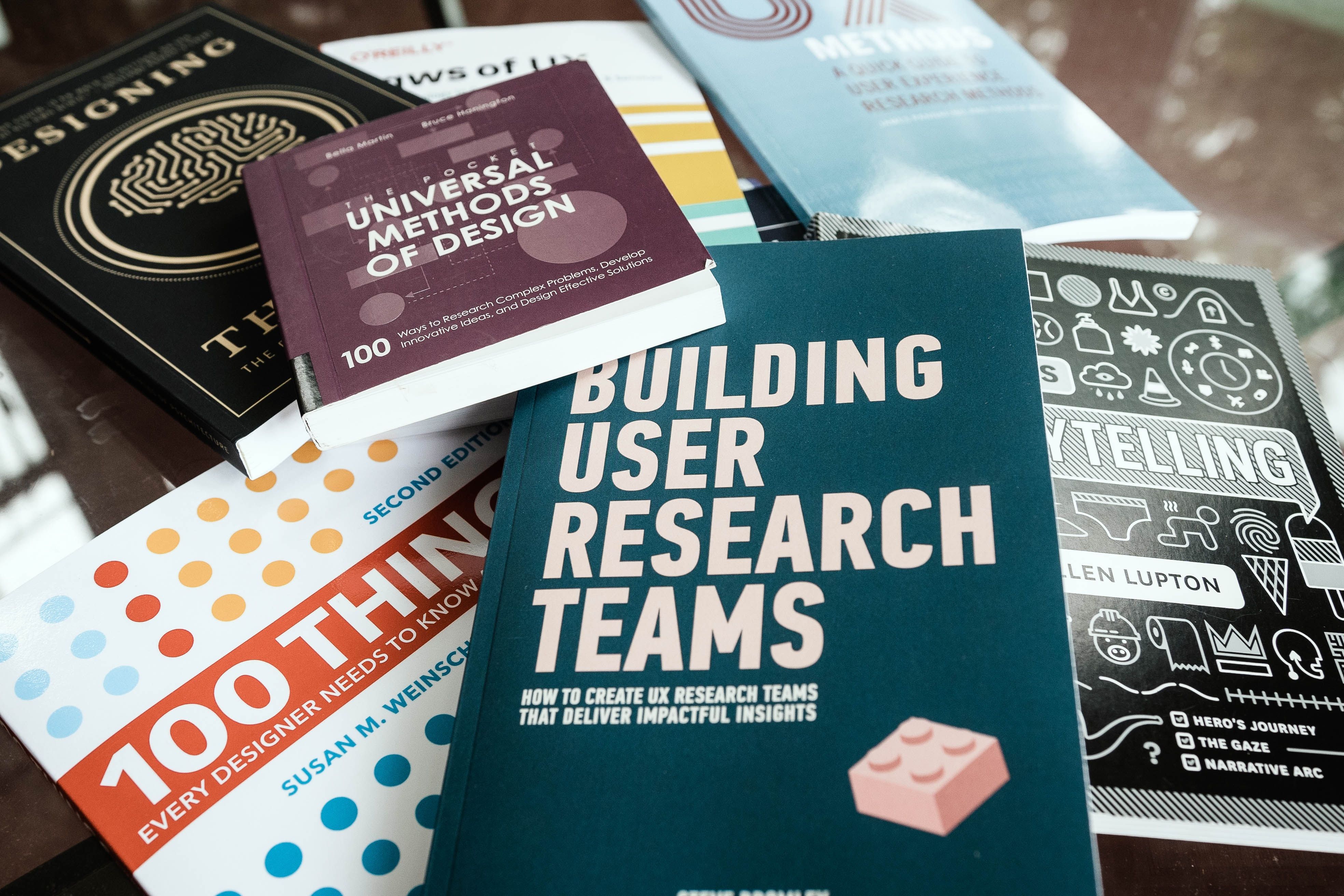 © Karl Solana, Unsplash License
Overview
The CareerFoundry Bootcamp is one program, split into 3 courses: Intro to UX Design, UX Design Immersion and Specialization. You can either specialize in UX design, UI design or web development. The IxDF offers over 30 courses covering different fields and topics within UX design, for varying levels of experience, all of which are included in the flat membership fee. What's more, the IxDF also offers 4 Bootcamps (UX Portfolio and Career, UX Fundamentals, User Research and User Interface Design), and hosts regular Master Classes.
Content and Topics
In terms of content and experience level, the IxDF bootcamp UX Fundamentals is the most like CareerFoundry's Bootcamp. Both offerings are foundational, aimed at beginners and/or people who want to switch, start or advance their career in UX design. This means the topics covered are very similar, including the following learning outcomes:
Although the content on each platform is very similar, the examples used to illustrate them are different. Some CareerFoundry students have raised the fact that the examples used in the projects were not real-world clients or brands, which meant they didn't get the opportunity to solve genuine problems. As an international organization, the IxDF puts a strong emphasis on relatable, familiar examples that can transcend culture and geography.
When you start studying UX, it's natural to expect that you will be taught some UX design tools during the process. However, both CareerFoundry and the IxDF do not teach you how to use these tools. The focus is more on teaching you the principles behind UX design, so initially you'll apply them with your pen and paper. That's not to say you won't use these design tools, but you'll be able to teach yourself how to use them quite easily using the tutorials that come with them. It's also worth mentioning that fortunately, tools don't matter as much as you might think; they are still important, but your knowledge, skills and how you apply them are far more significant.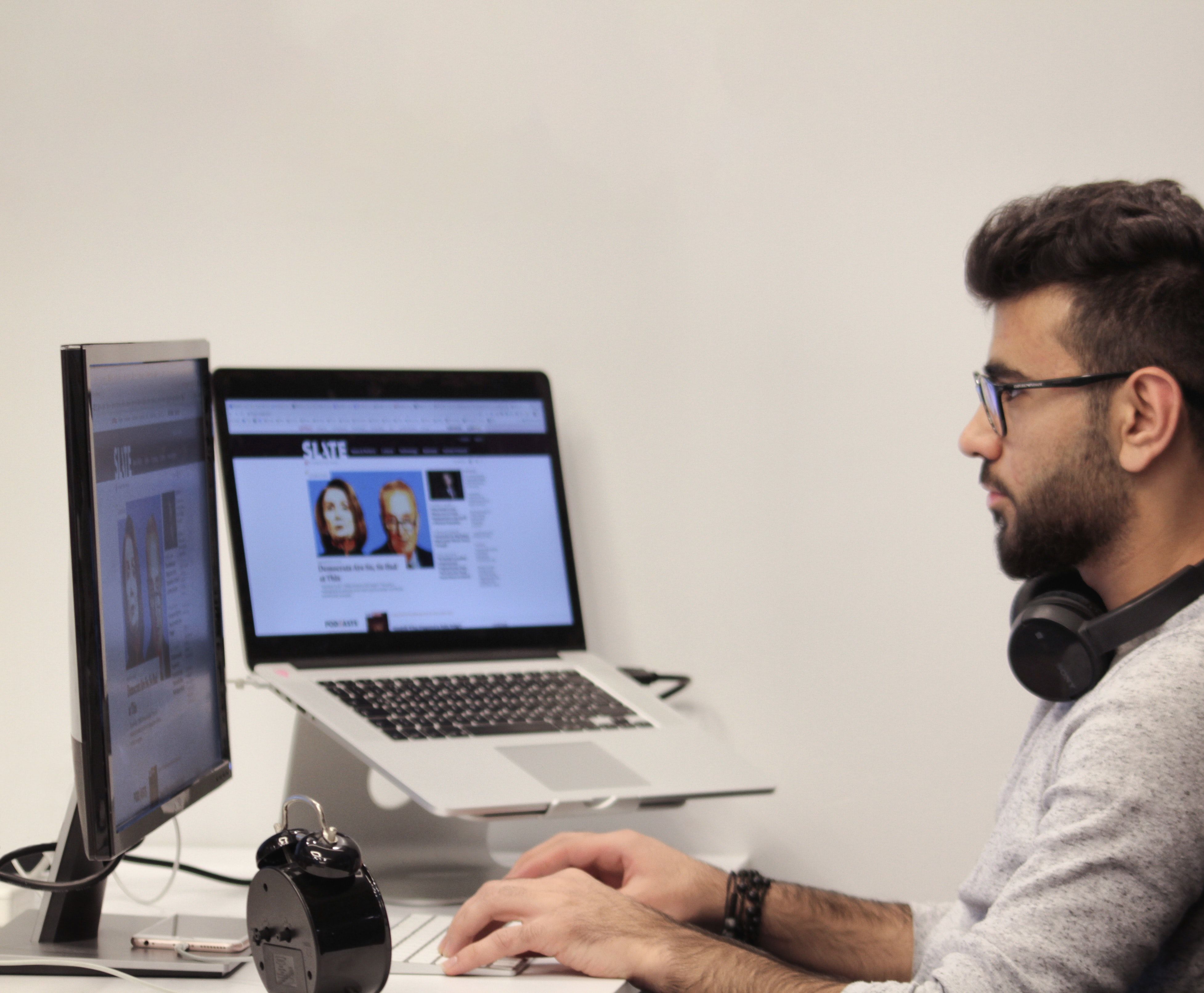 © Hussam Abd, Unsplash License
Approach
Any learning platform, whether digital or physical, must keep their students motivated and engaged. Bootcamps have become increasingly popular because of how pragmatic they are in nature. As they're more hands-on than a regular online course, and with mentoring sessions and practical exercises, many students find them more accessible and enjoyable.
Very few have the privilege to quit their full-time jobs to study full-time, but fortunately for us, online learning platforms get it and are super flexible. Be sure that you properly assess the schedule and time commitment required for your UX design certification.
Delivery
Both the CareerFoundry and IxDF Bootcamps are:
Flexibly paced.

Completely online and remote.

A mix of videos, reading and assignments.
Balance of Theory and Practice
IxDF Open-Source Literature Library: More theoretical with practical tips and insights.
IxDF Courses: Slightly theoretical, with optional portfolio and practical exercises.
IxDF Bootcamps: Mostly practical, with a mentor-guided portfolio project.
IxDF Master Classes: 50:50, with expert's industry insights.
CareerFoundry Bootcamp: Slightly theoretical with practical exercises and assignments.
Bootcamps in general are a great choice because you learn through doing. In addition to learning the processes and tools used in real UX and UI teams, by the end of an IxDF bootcamp you will also have a portfolio filled with projects ready to impress a recruiter or your future employer or client. See the infographic below for the full range of IxDF bootcamp benefits.
All IxDF courses grant you full access with no time limit for completion (the joy of self-paced education!). Lessons are spread over several weeks, which vary from course to course. With the CareerFoundry bootcamp, you have 10 months to complete the entire bootcamp, but depending on your availability, you can do it in less time. An IxDF bootcamp is flexible too and only requires 8-10 hours of work per week for 12 weeks. For a full comparison in terms of time, interaction, theory and balance, see the table below.



IxDF Open-Source Literature

IxDF Courses

IxDF Bootcamps

IxDF Master Classes

CareerFoundry Bootcamp

Price

Free for everyone

Free for members

$10-17 USD per month for membership

$3,000 or $2,800 paid upfront

$5 for Members

$50 for Non-Members

$7,900 with various payment plans available

Time Commitment

A few minutes to ∞

15-30 hours spread over several weeks, depending on course

15-20 hours per week

1-2 hours once-off

3-12 hours over 3-6 weeks per course (7 courses in total)




6 months in total

Time Limit

None

None

10 months

None (Available On Demand)

None

In-Person interaction

None

Local Meet-Ups (optional)

1:1 Professional Mentoring + Peer-based cohorts

Expert-Led + Q & A

1:1 Professional Mentoring + Peer-based cohorts





Theory & Practice Balance

More theoretical with practical tips and insights

Slightly theoretical, with optional portfolio and practical exercises

Mostly practical, with a mentor-guided portfolio project

50:50, with expert's industry insights

50:50 with a dedicated mentor and tutor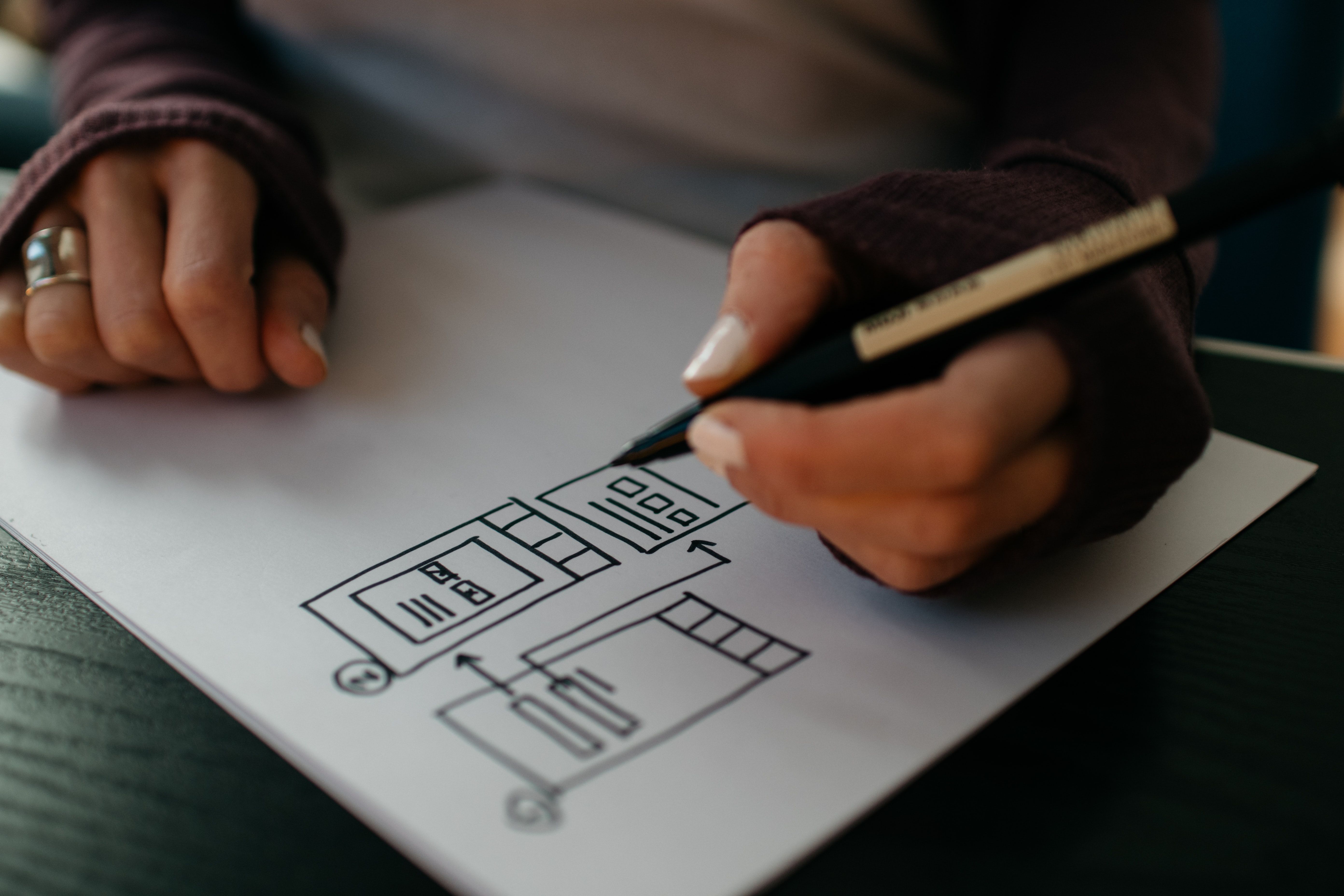 © Kelly Sikkema, Unsplash License
Grading and Tutors
For both CareerFoundry and the IxDF, and essentially all learning platforms, you need to complete (and pass) various assignments and tests to complete your course and receive your certification.
CareerFoundry's dual mentorship model means that you will get feedback and guidance from experienced UX professionals. Similarly, all your IxDF assignments are graded by experts and course instructors, their experience coming from the broad spectrum of the UX design field.
As an IxDF bootcamp student you'll be personally matched with a mentor from a curated pool of 200+ experts. Your mentor will give you personalized guidance, inspiration and insights into the industry, and help you with your portfolio and future job search. You will also engage with your course coordinator and bootcamp facilitator, who will lead your weekly live class sessions, run workshops, attend progress reviews and support 1:1 sessions with students, host Q&A sessions and provide group critique sessions.
Community
UX design is a growing industry with a thriving community—and by becoming a UX design student, you become connected to that community. Both CareerFoundry and the IxDF have group chats or discussion forums, as well as a dedicated Slack channel. At the IxDF, in addition to 1:1 mentoring, you can engage with other students in your cohort, reviewing each other's work as well as providing encouragement and support.
On top of all of that, the IxDF have Local Groups so you can meet like-minded people, make valuable connections and, who knows, maybe even meet your future employer. With close to 500 groups in 100 countries, you can grow your network by simply attending a virtual or in-person meetup. Don't see a local group in your area? You can start one! It's important to note that being a UX designer is not a requirement; you just need an interest and an appetite to learn.
Cost
CareerFoundry: $7,900 in total. There are payment plans available and discounts offered to those who pay upfront.
IxDF Membership: $10-17 USD per month, paid yearly. Includes full access to all 30+ courses and a special members rate of $5 per Master Class. IxDF Bootcamps are $3,000 if you choose to pay through a payment plan, but you can save $200 and pay $2,800 if you settle upfront. Save a further $400 if you sign up for the January cohort; sign up by 24 January to qualify!
Career Opportunities
A UX portfolio is crucial in landing a UX design position or freelance jobs. Both CareerFoundry and IxDF Bootcamps place a strong emphasis on building your portfolio (the UX Portfolio and Career bootcamp is solely dedicated to this), so by the end of whichever platform you decide on, you will have a professional portfolio that you can start to apply for jobs with.
CareerFoundry's bootcamp may be best known for its career support and job guarantee. The Job Preparation course is included free with the Bootcamp. Students will be assigned a new mentor who will assist you with your resume, portfolio and interview preparation. How does the job guarantee work? If you don't land a job within 6 months of completing the bootcamp, you will receive a full refund.
The IxDF also offers a job guarantee; if you complete 3 IxDF bootcamps, you can apply for The IxDF Certification Program, which will equip you with a globally recognized certification, a polished portfolio and job guarantee that will get you hired in a junior, mid-level or senior UX role.
What's next?
After you read through the above points and the comparison table, we recommend that you look at the course descriptions, the curriculum and learning outcomes. Still unsure? Read and watch reviews and reach out to the organizations to ask questions. You can also find plenty of helpful information on the CareerFoundry and IxDF websites.
Already completed the CareerFoundry Bootcamp? Keep on learning! Broaden or specialize your skill set through an IxDF course, Bootcamp or Master Class. Listen to Arielle Strakhov's experience of the User Research Bootcamp:
The Take Away
What you get out of the CareerFoundry Bootcamp is akin to the IxDF offering, particularly the bootcamps. Bootcamps are a fantastic way to enter the field of UX design, grow your skill set, connect to the community and land your first UX job. There are pros and cons to everything, so one of the most important factors is to determine your specific needs and objectives from the outset, be thorough in your research and select the UX certification that is right for you. Ultimately, however, both CareerFoundry and the IxDF are reputable organizations so an investment with either will be invaluable for your UX career.
References and Where to Learn More
Learn more about IxDF Bootcamps: https://www.interaction-design.org/bootcamps
Find out more about CareerFoundry's UX Design Program: https://careerfoundry.com/en/courses/become-a-ux-designer/
Learn more about IxDF Master Classes: https://www.interaction-design.org/master-classes
Check out the IxDF's online courses: https://www.interaction-design.org/courses
Build a UX Design portfolio: https://www.interaction-design.org/courses/how-to-create-a-ux-portfolio
https://www.interaction-design.org/bootcamps/ux-portfolio
Apply for the IxDF Job Guarantee Certification: https://www.interaction-design.org/bootcamps/job-guarantee