The Biggest and Most Authoritative Library of Open-Source UX Design Resources
Open-Source, Open-Access Literature
The democratization of design knowledge is at the very heart of our mission. That's why—over 20 years after we started—we will never stop bringing leading designers, bestselling authors, and Ivy League professors together to create open-source, free-to-access textbooks on UX design. This is the world's most comprehensive compendium of design knowledge, made available to everyone around the world.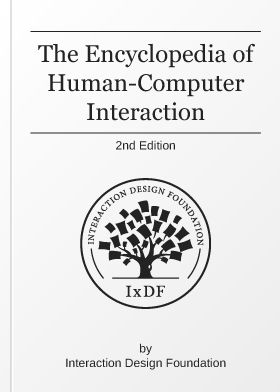 The Encyclopedia of Human-Computer Interaction, 2nd Ed.
Free textbooks written by more than 100 leading designers, bestselling authors, and Ivy League professors. We have assembled our textbooks in a gigantic encyclopedia, whose 4,000+ pages cover the design of interactive products and services such as websites, household objects, smartphones, computer software, aircraft cockpits, and what have you. Name an item of design interest, and you'll probably find it discussed inside.
Research Bibliography
Browse the world's largest Wiki Bibliography on human-centered technology, comprising 138,000 authors in more than 127,000 publications.
Contributing Authors
We are honored to have these highly regarded professors and experts as contributing authors of our educational materials: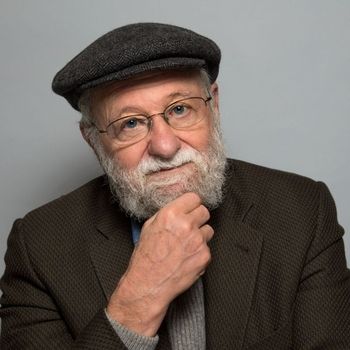 Don Norman
Director of The Design Lab at the University of California
Don Norman is widely regarded as the creator of the term "UX design." An expert in design, usability, and cognitive science, Norman strongly advocated for user-centered design, which now underpins almost all design fields. His ideas on aesthetics, affordances, and usability profoundly impact the way we design everything, from doors to software applications.
In 1993, he joined Apple as a User Experience Architect—the first-ever use of the phrase "user experience" in a job title. Norman's books, The Design of Everyday Things and Emotional Design, are regarded as essential readings for any design student. He is currently director of The Design Lab at the University of California, San Diego, and is also co-founder of the Nielsen Norman Group.
Don Norman is the author of numerous books including "Emotional Design," and more recently, "Living with Complexity." He is co-founder of the Nielsen Norman group, a professor at KAIST (in Korea), an IDEO fellow, and a design theorist, studying the fundamentals of modern design.
Donald A. Norman has a Bachelor of Science in Electrical Engineering from MIT and a Doctor of Philosophy in Psychology from the University of Pennsylvania. He also holds an honorary degree from the University of Padua, Italy. He has been a professor of Computer Science (at Northwestern University), Psychology, and Cognitive Science (at the University of California, San Diego).
---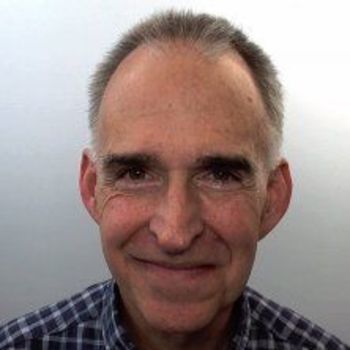 William Hudson
CEO, Syntagm LTD
William Hudson is a User Experience Strategist who consults, writes and teaches in the fields of user-centred design, user experience and usability. He has over 40 years experience in the development of interactive systems, initially with a background in software engineering. William was the product and user interface designer for the Emmy-award-winning "boujou"; now an indispensible tool in many film studios. He has specialized in interaction design and human-computer interaction since the late 1980's. William has written and taught courses which have been presented to hundreds of software and web developers, designers and managers in the UK, North America and Europe. He has developed and presented courses for the Nielsen Norman Group. William is the founder and principal consultant of Syntagm, a consultancy specializing in the design of interactive systems established in 1985.
---
Jodi Forlizzi is the Geschke Director and a Professor of Human-Computer Interaction in the School of Computer Science at Carnegie Mellon University. She is responsible for establishing design research as a legitimate form of research in HCI that is different from, but equally as important as, scientific and human science research. For the past 20 years, Jodi has advocated for design research in all forms, mentoring peers, colleagues, and students in its structure and execution, and today it is an important part of the CHI community.
Jodi's current research interests include: designing educational games that are engaging and effective, designing robots, AVs, and other technology services that use AI and ML to adapt to people's needs, and designing for healthcare. Jodi is a member of the ACM CHI Academy and has been honored by the Walter Reed Army Medical Center for excellence in HRI design research. Jodi has consulted with Disney and General Motors to create innovative product-service systems.
---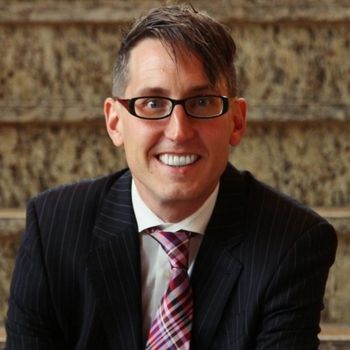 Frank Spillers is a web and software usability expert, a distinguished speaker, author, and internationally respected Senior Usability practitioner. He is an expert in improving the design and usability of large-scale websites, web applications, desktop, and mobile apps. He is the founder of the usability consultancy firm Experience Dynamics. With an MSc in Cognitive Science and eleven years of experience in UX design, Spillers has worked with clients such as Hewlett-Packard, Intel, and Microsoft. He is an experienced practitioner of user-centered and emotional design and has developed a new research technique called "cognitive archeology," which aids experts when researching emotional product design.
Before founding Experience Dynamics in 2001, Frank managed usability consulting for WebCriteria (now Coremetrics) and worked with students of Dr. Donald Norman (the grandfather of User-Centered Design) at Intuitive Design, a San Diego-based User-Centered Design consultancy. His current clients include Microsoft, Intel, IBM, Logitech, GE, Nike, Hewlett-Packard, KeyBank, Four Seasons, Chase, Target.com, and Whitepages.com. He has trained thousands of teams and individuals in usability and User-Centered Design techniques in private as well as public settings.
Frank received his Master's in Cognitive Science (MS) from Birmingham University, the UK in the user experience of collaborative (social) virtual (3D) environments.
---
Clarisse Sieckenius de Souza
Professor
Clarisse Sieckenius de Souza is Full Professor of Computer Science at the Departamento de Informática, PUC-Rio, where she has also served as the director of the Graduate Studies Program for two terms (2003-2005 and 2007-2009). In 2010, Clarisse was a co-winner of the prestigious ACM SIGDOC Rigo Award (see pictures and more on SERG Website).
In 1996 she founded SERG (the Semiotic Engineering Research Group). Among the 15 M.Sc. and 19 Ph.D. students that she has (co-)supervised, more than half are faculty in various Brazilian universities and nearly one-third work in the industry.
In 2005 she published her first book, The Semiotic Engineering of Human-Computer Interaction (The MIT Press). Her second book, Semiotic Engineering Methods for Scientific Research in HCI, co-authored by Carla Leitão, was published in 2009, in Morgan & Claypool's Synthesis Lectures Series.
---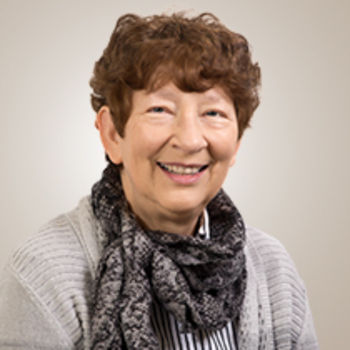 Margaret Burnett is an OSU Distinguished Professor at Oregon State University. She began her career in the industry, where she was the first woman software developer ever hired at Procter & Gamble Ivorydale. A few degrees and start-ups later, she joined academia, with a research focus on people who are engaged in some form of software development. She was the principal architect of the Forms/3 and FAR visual programming languages and co-founded the area of end-user software engineering, which aims to improve software for computer users that are not trained in programming.
She pioneered the use of information foraging theory in the domain of software debugging and leads the team that created GenderMag, a software inspection process that uncovers gender inclusiveness issues in software from spreadsheets to programming environments. Burnett is an ACM Fellow, a member of the ACM CHI Academy, and an award-winning mentor. She currently serves on three editorial boards, and has served in over 50 conference organizations and program committee roles. She is also on the Academic Alliance Advisory Board of the National Center for Women In Technology (NCWIT).
Burnett was a recipient of IBM's International Faculty Award (2007, 2008). She was also recently honored with Oregon State University's Excellence in Graduate Mentoring Award (2010), OSU College of Engineering's Research Award (2009), OSU College of Engineering's Research Collaboration Award (2005), and with OSU's Elizabeth P. Ritchie Distinguished Professor Award (2000). She is a past recipient of the National Science Foundation's Young Investigator Award (1994).
---
We only invite contributions from globally recognized authorities within their respective design fields.
View more of our contributing authors
Our open-source books