Innovating In An Enterprise: The Challenges And How To Overcome Them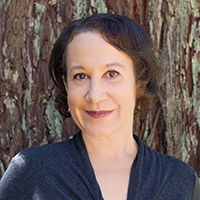 Laura Klein, Principal - Users Know and Senior Design Educator - IxDF
Companies always want to innovate in order to find new business models. But when your company already has a well-established business model, how can you innovate? How do you disrupt the business model without effectively destroying your business? Should you even bother trying to innovate in an enterprise or large organization?
The answer is yes, you absolutely should. However, to innovate inside an already successful enterprise, you need a completely new set of tools to help you overcome internal resistance to change, to protect against any possible loss of customers, and to know when to give up existing revenue streams.
In this Master Class webinar, Laura Klein, author of Build Better Products and UX for Lean Startups, will show you how you can innovate within—and despite—the constraints in your enterprise and create new business models even before the old ones stop working.
You'll learn:
Why innovation can be so much harder in large enterprises
Which groups inside your company are the most likely to try to kill your innovation efforts
How to work with your stakeholders to pave the way toward innovation
How to protect yourself and your team while creating new business models
Why you should keep innovating even in successful companies
Join this Master Class to learn how you can keep innovating even when the odds are stacked against you. Crack the code behind creating disruption without destruction with the tips you'll learn from Laura. Even if you cannot attend it live, register to get a recording that you can watch anytime afterwards!