How To Be More Efficient With Product Research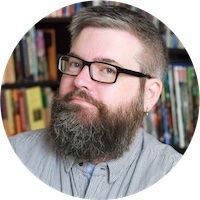 Boon Sheridan, Author and Design Researcher
Time to do research is a precious commodity you shouldn't waste. After writing scripts, recruiting participants, and sifting for insights, you want to make informed decisions. However, sometimes projects wrap with results that breed confusion.
Positive responses to a feature or design don't always translate to user success or adoption. Even worse, after the time you spend on research, you might come away with neutral or non-committal results that don't help your team move forward.
There can be many reasons why your research efforts didn't yield the results you want from them, and in this Master Class webinar, Design Researcher Boon Sheridan will take you through many of them. He'll show how to avoid common mistakes in Product Research and how to get meaningful feedback that actually helps you make decisions.
You'll learn:
How to develop stages of product research and what types of insights will help you
What kinds of research methods can generate the insights you need
Whom to interview to make sure you get the most from user recruitment
What questions to ask to avoid false positives that mask unfavorable outcomes
When to course-correct during a research project if results don't meet your goals
If you work in product research, there's nothing worse than spending time and effort on a research project only to find that it doesn't answer vital questions. Inefficiencies and complications can arise anywhere between research planning and evaluation, but by being aware of common pitfalls, you can prevent them with timely adjustments.
Join this Master Class webinar and learn how to craft research that's better prepared for success. Even if you cannot attend the webinar live, register to get access to a recording that you can watch anytime afterwards!