Remote UX: How To Move Design and Research Online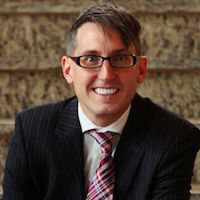 Frank Spillers, CEO at Experience Dynamics
One of the great things about working in UX design is that it's entirely possible to work full-time remotely. Some UX teams have worked remotely for years, but since the COVID-19 pandemic, many more UX designers have also shifted to doing UX online.
Whether you're considering remote UX due to circumstances like the pandemic, or whether you're considering it as a way towards a more location-independent lifestyle, it's important to remember this: to make the shift in an efficient and cost-effective way, you need to do a lot of planning, research and consideration. Without thinking it through and preparing adequately, moving your UX practice online can become very costly, very fast.
In this Master Class webinar, Frank Spillers will show you:
The importance of a proper set-up and routine
Moving UX testing, Diary Studies, Virtual Ethnography and UX workshops online
Strategies to adapt UX research into an almost entirely online process
Simple and effective approaches that can save you money during the shift
Tips to collaborate with your team remotely
How to improve the quality and outcomes of remote interactions
With Frank's help, you'll learn how to conduct UX remotely without compromising on quality. The pandemic has proven the need to keep your skills and working habits as a designer remote-ready, and with Frank's help, you can keep your UX and Interaction Design practice strong no matter the circumstances.
Even if you cannot attend the webinar live, register to get access to a recording that you can watch anytime afterwards!