How To Use Card Sorting For Better Information Architecture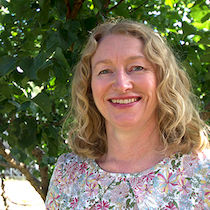 Donna Spencer, Author, Speaker and Design Consultant
Card sorting is a popular and useful tool to uncover the most intuitive ways to group and structure information in an interface. It's a tried and tested technique that's easy to carry out and brings rewarding insights into how users process and group information subconsciously.
But, for a card sorting session to give you usable, relevant insights, it has to be done right. An improper card sorting session can result in inconsistent observations or insights without enough meaning. Moreover, there are multiple approaches to card sorting, and depending on your goals, you should choose the right one.
In this Master Class webinar, you'll take an in-depth look at the best ways to plan, run and analyze a card sort. You'll learn from Donna Spencer, who is an expert in card sorting and has published books on the topic. You'll discover:
When (and when not) to use card sorting
How to set goals for a card sort and structure it to achieve those goals
How to interpret and analyze results
What unusual things to expect in the results
How to apply the results to an information architecture design process
With card sorting, you can use real user insights to group information more intuitively. Through card sorting, you can create information architecture that aligns with how users naturally process and group data, making your product much more user-friendly. This valuable skill can help make you a better UX or UI designer—and in this Master Class webinar, you'll learn card sorting from Donna, who is one of the foremost experts on the topic.
Even if you cannot attend the webinar live, register to get access to a recording that you can watch at your convenience!