Systems Thinking For Designers: A Practical Guide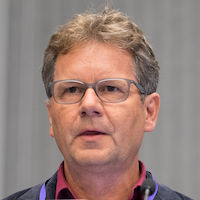 Erik Stolterman, Author and Professor in Informatics at Indiana University, Bloomington
We are experiencing a radical change when it comes to interaction and interactivity. In this ongoing shift, interaction design and UX are no longer about individual products and services but about the design of systems where a device or product is entangled with many other products and systems.
This emerging reality brings with it unprecedented complexity, but as a designer, it also means you can design new products and services of unprecedented quality. So, how do you do that as a designer? How can you understand and think about complex systems that help you as a designer? And is it even possible to be a good designer in this complex and constantly changing reality?
The answer to all these questions is yes. However, to deal with complex systems, you need a practical way of thinking that can support your design efforts.
In this Master Class webinar, Erik Stolterman, will show you how you can understand and deal with an everchanging reality. Erik is a Professor in Informatics, and author of The Design Way – Intentional Change In An Unpredictable World and Things That Keep Us Busy—The Elements Of Interaction. Through his work, he presents novel and practical approaches to help designers integrate systems thinking into UX. In this 1-hour webinar, you'll learn:
Why interaction design and UX are becoming more challenging and complex
How interactivity is changing these fields
What connects systems thinking with design thinking
What you need to know about systems as a designer
How to think about and approach complex systems as a designer
In this Master Class, you'll learn how you to handle the repurcussions of an emerging new reality where interactivity becomes entangled and systemic. This will help you keep pace with the evolution of UX design as a discipline.
Even if you cannot attend it live, register to get a recording that you can watch anytime afterwards!