User Experience: The Beginner's Guide
How This Course Will Help Your Career
What You'll Learn
An introduction to the breadth of UX design

The importance of UX design

How to confidently talk UX and effortlessly explain what UX design is

The roles and responsibilities of a UX designer

How to navigate your UX career path

How to use practical methods to improve your own work (e.g., task analysis, usability testing, user interviewing and more)

How to transfer your existing skills and technical know-how into a career in UX design

How to recognize good and bad experience design

Practical tips to succeed as a UX designer in the real world

What skills UX hirers look for in applicants

How to sell UX design to management and clients
If you've heard the term user experience design and been overwhelmed by all the jargon, then you're not alone. In fact, most practicing UX designers struggle to explain what they do!
"[User experience] is used by people to say, 'I'm a user experience designer, I design websites,' or 'I design apps.' […] and they think the experience is that simple device, the website, or the app, or who knows what. No! It's everything — it's the way you experience the world, it's the way you experience your life, it's the way you experience the service. Or, yeah, an app or a computer system. But it's a system that's everything."

— Don Norman, pioneer and inventor of the term "user experience," in an interview with NNGroup
As indicated by Don Norman, User Experience is an umbrella term that covers several areas. When you work with user experience, it's crucial to understand what those areas are so that you know how best to apply the tools available to you.
In this course, you will gain an introduction to the breadth of UX design and understand why it matters. You'll also learn the roles and responsibilities of a UX designer, how to confidently talk about UX and practical methods that you can apply to your work immediately.
You will learn to identify the overlaps and differences between different fields and adapt your existing skills to UX design. Once you understand the lay of the land, you'll be able to chart your journey into a career in UX design. You'll hear from practicing UX designers from within the IxDF community — people who come from diverse backgrounds, have taught themselves design, learned on the job, and are enjoying successful careers.
If you are new to the Interaction Design Foundation, this course is a great place to start because it brings together materials from many of our other courses. This provides you with both an excellent introduction to user experience and a preview of the courses we have to offer to help you develop your future career. After each lesson, we will introduce you to the courses you can take if a specific topic has caught your attention. That way, you'll find it easy to continue your learning journey.
In the first lesson, you'll learn what user experience design is and what a UX designer does. You'll also learn about the importance of portfolios and what hiring managers look for in them.
In the second lesson, you'll learn how to think like a UX designer. This lesson also introduces you to the very first exercise for you to dip your toes into the cool waters of user experience.
In the third and the fourth lessons, you'll learn about the most common UX design tools and methods. You'll also practice each of the methods through tailor-made exercises that walk you through the different stages of the design process.
In the final lesson, you'll step outside the classroom and into the real world. You'll understand the role of a UX designer within an organization and what it takes to overcome common challenges at the workplace. You'll also learn how to leverage your existing skills to successfully transition to and thrive in a new career in UX.
You'll be taught by some of the world's leading experts. The experts we've handpicked for you are:
Alan Dix, Director of the Computational Foundry at Swansea University, author of Statistics for HCI: Making Sense of Quantitative Data

Ann Blandford, Professor of Human-Computer Interaction at University College London

Frank Spillers, Service Designer, Founder and CEO of Experience Dynamics

Laura Klein, Product Management Expert, Principal at Users Know, Author of Build Better Products and UX for Lean Startups

Michal Malewicz, Designer and Creative Director / CEO of Hype4 Mobile

Mike Rohde, Experience and Interface Designer, Author of The Sketchnote Handbook: The Illustrated Guide to Visual Note Taking

Szymon Adamiak, Software Engineer and Co-founder of Hype4 Mobile

William Hudson, User Experience Strategist and Founder of Syntagm
Throughout the course, we'll supply you with lots of templates and step-by-step guides so you can start applying what you learn in your everyday practice.
You'll find a series of exercises that will help you get hands-on experience with the methods you learn. Whether you're a newcomer to design considering a career switch, an experienced practitioner looking to brush up on the basics, or work closely with designers and are curious to know what your colleagues are up to, you will benefit from the learning materials and practical exercises in this course.
You can also learn with your fellow course-takers and use the discussion forums to get feedback and inspire other people who are learning alongside you. You and your fellow course-takers have a huge knowledge and experience base between you, so we think you should take advantage of it whenever possible.
You earn a verifiable and industry-trusted Course Certificate once you've completed the course. You can highlight it on your resume, LinkedIn profile or website.
Gain an Industry-Recognized UX Course Certificate
Use your industry-recognized Course Certificate on your resume, CV, LinkedIn profile or your website.
Our courses and Course Certificates are trusted by these industry leaders:
This is a foundation-level course suitable for anyone who wants to understand UX design. This course is particularly valuable for:
Aspiring designers who are new to the field of UX design.

Graphic designers and professionals working in other design sub-disciplines looking to transition into a career in UX Design.

UX designers looking to boost their careers with evidence-based knowledge and hands-on learning.

Software engineers and developers looking to collaborate better with UX designers.

Students keen to understand the breadth of UX design, learn its importance and navigate their career paths.

Business owners and entrepreneurs looking to understand the different aspects of UX design to hire and manage resources effectively.

Product managers who want to build user-centered products that stand out from the competition.

Marketers looking to gain a holistic view of what constitutes a user's experience with a product or brand.

Anyone curious about UX design and looking to apply the principles to all types of products.
Courses in the Interaction Design Foundation are designed to contain comprehensive, evidence-based content while ensuring that the learning curve is never too steep. All participants will have the opportunity to share ideas, seek help with tests, and enjoy the social aspects afforded by our open and friendly forum.
Learn and Work with a Global Community of Designers
When you take part in this course, you'll join a global community and work together to improve your skills and career opportunities. Connect with helpful peers and make friends with like-minded individuals as you push deeper into the exciting and booming industry of creativity and design. You will have the opportunity to share ideas, learn from your fellow course participants and enjoy the social aspects afforded by our open and friendly forum.
Lessons in This Course
Each week, one lesson becomes available.
There's no time limit to finish a course. Lessons have no deadlines.
Estimated learning time: 24 hours 15 mins spread over 7 weeks .
Lesson 0: Welcome and Introduction
Available once you start the course. Estimated time to complete: 1 hour 45 mins.
Lesson 1: What is User Experience Design?
Available once you start the course. Estimated time to complete: 4 hours 50 mins.
Lesson 2: How to Think Like a UX Designer
Available anytime after Dec 28, 2023. Estimated time to complete: 4 hours 31 mins.
Lesson 3: UX Methods and Tools — The Problem Space
Available anytime after Jan 04, 2024. Estimated time to complete: 4 hours 52 mins.
Lesson 4: UX Methods and Tools — The Solution Space
Available anytime after Jan 11, 2024. Estimated time to complete: 5 hours 31 mins.
Lesson 5: How to Design in the Real World
Available anytime after Jan 18, 2024. Estimated time to complete: 2 hours 46 mins.
Lesson 6: Course Certificate and Final Networking
Available anytime after Jan 25, 2024.
How Others Have Benefited
Margaret Benkard, United States
"This course provides a thorough overview of all the different components of UX design. The lessons have a good appropriate amount of content to learn, but the balance of video to text, and the variety of people speaking, not just one person for the whole course, keeps it from being boring or monotonous in any way."
---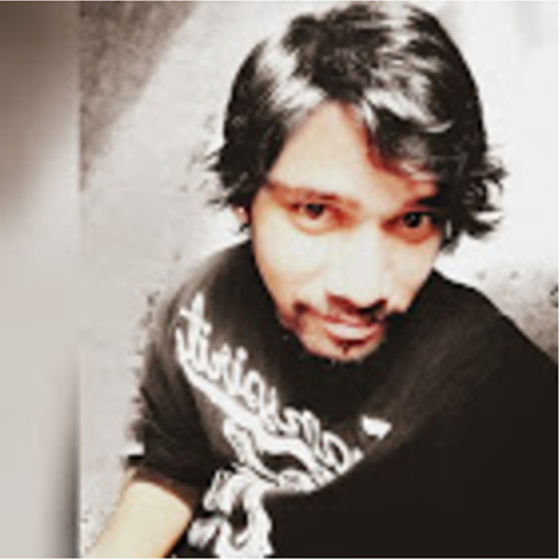 Prudhvi Raj Midasala, India
"The strength of this course is its content and the way all the lessons are organized. The experience the instructors possess is also a huge advantage to the course and its members in understanding the design methods effectively."
---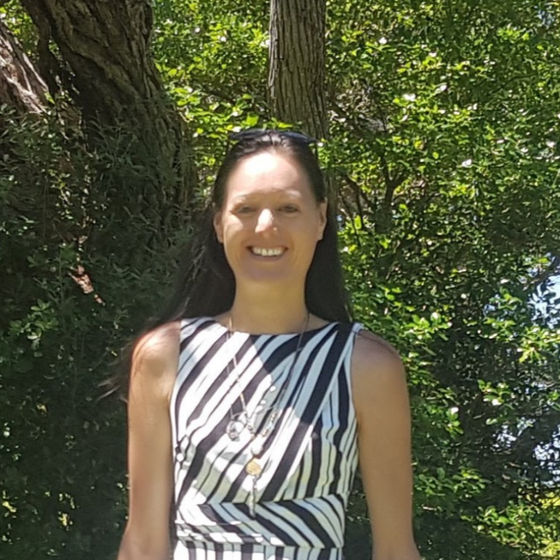 Barbara-Anne Tane, Australia
"The course has given me a great overview of the foundation of UX design, the processes, players and understanding of the expectations of / on designers."
How It Works
Lessons are self-paced so you'll never be late for class or miss a deadline. Learning and life, hand in hand.

Earn Course Certificates.

Your answers are graded by experts, not machines. Get an industry-recognized Course Certificate to show you've put in the work.

Grow your professional knowledge by watching Master Classes, networking within our UX community, and more.
Start Advancing Your Career Now
Join us to take "User Experience: The Beginner's Guide". Take other courses at no additional cost. Make a concrete step forward in your career path today.
Advance my career now