Get Your Product Used: Adoption and Appropriation
How This Course Will Help Your Career
What You'll Learn
Why adoption and appropriation matter to a product's success
How to place adoption and appropriation in context with UX and usability work
How to engage users to adopt your products by designing for adoption
How to design for appropriation of a product by users in order to increase its use, and how "expecting the unexpected" isn't quite as challenging as it might sound
Designing for user experience and usability is not enough. If products are not used—and it doesn't matter how good they are—they will be consigned to the trash can of history.
Sony's Betamax, Coca-Cola's New Coke, Pepsi's Crystal Pepsi, and McDonald's Arch Deluxe are among the most famous products which made it into production but failed to wow their audiences, according to Business Insider. In fact, Harvard Business Review dedicated a long piece to "Why most product launches fail"—so it's not just big brands that aren't getting their design process right but a lot of businesses and individuals, too.
So, what is the way forward? Well, once you're sure that the user experience and usability of your product work the way you want them to, you've got to get your designs adopted by users (i.e., they have to start using them). Ideally, you want them to appropriate your designs, too; you want the users to start using your designs in ways you didn't intend or foresee. How do we get our designs adopted and appropriated? We design for adoption and appropriation.
This course is presented by Alan Dix, a former professor at Lancaster University in the UK and a world-renowned authority in Human-Computer Interaction. Alan is also the author the university-level textbook "Human-Computer Interaction." It is a short course designed to help you master the concepts and practice of designing for adoption and appropriation. It contains all the basics to get you started on this path and the practical tips to implement the ideas. Alan blends theory and practice to ensure you get to grips with these essential design processes.
Gain an Industry-Recognized UX Course Certificate
Use your industry-recognized Course Certificate on your resume, CV, LinkedIn profile or your website.
Our courses and Course Certificates are trusted by these industry leaders:
Is This Course Right for You?
This is an advanced-level course intended for anyone who is looking to launch successful products, and no prior knowledge is required:
UX designers and project managers keen on learning how to design products that will be adopted and appropriated
Software engineers interested in learning more about UX design and usability
Entrepreneurs who want to ship products that users will purchase and use again and again
Marketers interested in launching products that will get adopted and appropriated by users
Newcomers to design who are considering making a switch to UX design
Courses in the Interaction Design Foundation are designed to contain comprehensive, evidence-based content, while ensuring that the learning curve is never too steep. All participants will have the opportunity to share ideas, seek help with tests, and enjoy the social aspects afforded by our open and friendly forum.
Learn and Work with a Global Team of Designers
You'll join a global community and work together to improve your skills and career opportunities. Connect with helpful peers and make friends with like-minded individuals as you push deeper into the exciting and booming industry of design.
Learning Paths
This course is part of 3 learning paths:
How Others Have Benefited
Tiago Camacho, Australia
"Alan Dix is a grandmaster of HCI and his vast knowledge really shines through. I think his explanations in several of the topics are very useful."
---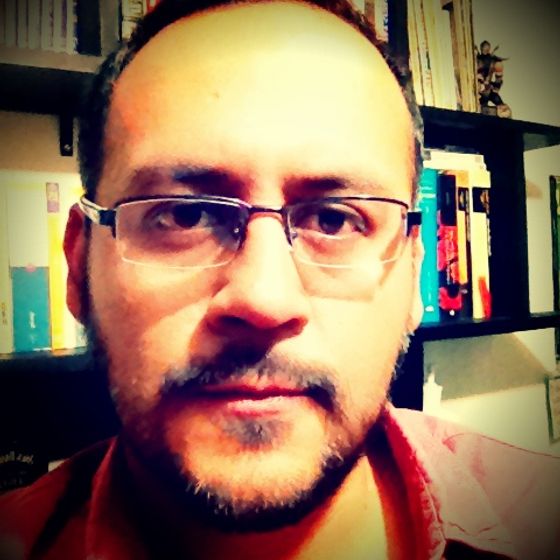 Fernando Martinez Carreon, Mexico
"Well, I've started with one of the courses and felt it was fair to write once again just to say you that you are a great team of human, cognitive and pedagogy-centered professionals. I'm really glad that I've become a member and have all of these tons of information for self-paced learning, the content I read is great so far!"
---
Ladin Boluk, Italy
"I like that the text and video material covered the same material; it was like having built-in reviews. Also, I think this course felt more like an actual university class than others due to the length of the video content, which I really enjoyed."
How It Works
Lessons are self-paced so you'll never be late for class or miss a deadline. Learning and life, hand in hand.

Earn Course Certificates.

Your answers are graded by experts, not machines. Get an industry-recognized Course Certificate to show you've put in the work.

Grow your professional knowledge by watching Master Classes, networking within our UX community, and more.
Start Advancing Your Career Now
Join us to take "Get Your Product Used: Adoption and Appropriation". Take other courses at no additional cost. Make a concrete step forward in your career path today.
Advance my career now