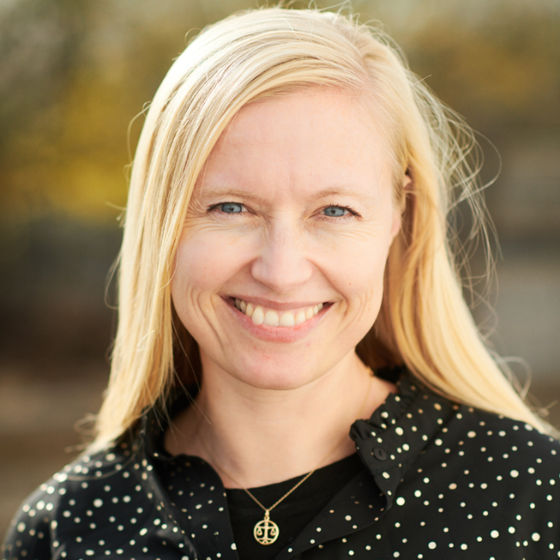 Rikke Friis Dam
Co-Founder at Interaction Design Foundation INC
Co-authors
Number of publications with favourite co-authors
21

21

41
Productive Colleagues
Most productive colleagues in number of publications
21

37

71
Publications
The MAYA Principle: Design for the Future, but Balance it with Your Users' Present. Learn to design for the future, while balancing your design with your users' present stage of skills and mindset. Welcome to the MAYA Principle.
The 3 Components of Courses from the Interaction Design Foundation. Courses from the Interaction Design Foundation, IxDF, help you stay up-to-date with all the latest technological and design-related developments. But, at the same time, we help you dig much deeper.
A mix between Research-based Versus Example-based Learning. Both research-based and example-based learning have their merits. Different types of learning provide different insights, and they are both keys to becoming a great designer.
Course Structure, Point System and Course Certificate. We're excited to present an ultra-short guide through IxDF's online learning community – the structure that underpins your learning, your professional growth and your career advancement.
The Didactics and Educational Choices for IxDF's Courses. At IxDF, time is one of the commodities we value dearly—your time—hence why we combine the highest quality with a strong emphasis on content.
How to build a Successful Design Business. It's the perfect time to join the way of the future for many industries. The 21st century has seen a style shift from office working to location-independent working.
The Business Models of Freelancing and Design Agencies and Who Can Start Their Own Business. When you're looking at going freelance or starting your own design agency, you'll want to understand and examine the business models and the different types of work available to you before you start.
15 Popular Reasons to Become a Freelancer or Entrepreneur. 15 popular reasons why people choose to go out on their own and start a business—rather than staying in a safe, secure, and often more limiting job role.
11 Characteristics of Successful Freelancers and Entrepreneurs. No two freelancers or entrepreneurs are the same, but the best and most successful do share some similar characteristics.
3 Methods to Overcome Your Weaknesses as an Entrepreneur and Freelancer. Explore three simple methods that can help you deal with your weaknesses (everyone has them!) & increase your chances of succeeding as a freelancer or entrepreneur.
When Is the Perfect Time to Start Your Own Business?. Tomorrow is only a day away… as the little orphan Annie once sang. But tomorrow can also be forever, too. Know when to start your business and know when you're procrastinating.
Is it Irresponsible to Become a Freelancer, Entrepreneur or Digital Nomad? And How to Overcome Your Anxiety and Fear. Is it irresponsible to become a freelancer, entrepreneur or digital nomad? We want to turn this question around and ask; is it responsible not to pursue your dreams?
Discover and Understand your Passions and Interests – and Increase Your Success Rate as an Entrepreneur or Freelancer. Many would-be freelancers and entrepreneurs know exactly what they want to do; others aren't really sure. Whichever position you are in, this is an important read.
Understand and Define Your Values – and Increase Your Success Rate as an Entrepreneur or Freelancer. Our personal values can often be a little hard to define. Why?—because our real values, and the values that we aspire to, sometimes conflict.
How to Choose Your Specialist Freelance or Entrepreneur Niche and Become Remarkable. Do you want to have your own business, but you're not sure what niche to enter? That's OK; you're not alone.
What Kind of Business Setup Should You Choose as a Freelancer or Entrepreneur?. Four common options exist in most parts of the world. The options include sole trading, partnerships, limited companies, offshore companies. Learn the advantages and disadvantages of each.
How to Write Your First Business Plan. Planning a business means planning to succeed in business. A business plan helps you define what you do so that you can explain this clearly and succinctly to customers.
How to Make Your First Marketing Plan as a Freelancer or Entrepreneur. A marketing plan explores the key questions for your marketing efforts; what will you do? What makes what you do attractive to your audience? How much will it cost?
7 Powerful Steps for Creating the Perfect Freelance CV. A freelance CV is very different from one used to apply for a standard job, and it's a good idea to learn how to approach CV development for freelance work.
How to Build Your First Freelance or Design Agency Portfolio. For most freelancers and newbie design owners, their most powerful marketing tool will be their portfolio. Demonstrate to clients that you have the experience!
Entrepreneurs and Freelancers: Learn to Create Your Marketing Story. Don't focus your marketing efforts on "buy from me"; it's irritating, and it doesn't work. Look to tell a story that embodies your customer's worldview and the sales will come.
4 Steps for Performing Effective Market Research for Start-ups. Market research is a huge field of endeavour, and many overlaps exist between market research and User Experience research.
How to Price Your Freelance and B2B Work. Pricing freelance and business-to-business work (B2B, i.e., business that is conducted between companies, rather than between a company and individual consumers) can be very hard.
How to Make Your Start-up Website. If you run a business—you need a website. There's simply no excuse in the information age for a freelancer or entrepreneur not to have a website. It's important to know what your options are.
SEO vs. SEM for Freelancers and Entrepreneurs: Improve Your Marketing Strategy. There are two main strategies to get search engines to rank your content and website higher, Search Engine Optimization (SEO) and Search Engine Marketing (SEM). Find out which is best for you
10 Effective Tips for Successful Outbound Telemarketing. It may not be popular but outbound telemarketing is one of the most effective strategies for growing a business. The good news is that this doesn't have to be hard.
9 Powerful Social Media Marketing Tips for Business Owners. Social media marketing is one of the most popular forms of both free and paid for marketing activities for businesses.
Direct Mail Marketing for Start-ups: 9 Most Effective Tips. There's life in the old things yet. While direct mail marketing may not be as sexy as internet marketing or as straightforward as telemarketing, it can still bring profitable results.
Networking: Effective and Low-Cost Marketing for Freelancers and Entrepreneurs. Networking is a strategy that every freelancer and entrepreneur should be implementing to win business and use for professional development.
How to Get Started on Upwork, Guru or Freelancer. Make sure you're fully informed about how to market on freelance brokerage sites before you spend your time and money on them. Learn how to get started today!
Face-to-Face or Door-to-Door Marketing: How to Get the Best Start. Face-to-face marketing is highly effective but needs to be conducted with a sensible regard for personal safety. Make sure that there's a decent sized market for your services in a location before
Entrepreneurs and Freelancers: How to Overcome Your Fear of Selling. The fear of selling is incredibly pervasive in society; unfortunately, if you want to run your own business, you need to learn to sell. The good news is that you can overcome the fear of selling.
How to Prepare for a Successful Sales Call. Before you start making sales calls, it's a good idea to prepare for them. A lack of preparation means a much higher chance of things not going according to plan when you make the call.
Learn How to Open a Sales Call Successfully. The easiest part of any sales call is the opening. It's the part of the call where there's no pressure on you to make things work at all. But don't be fooled: this is an art!
5 Steps to Make the Perfect Telesales Pitch for Your Services. The core of any sales call is the sales pitch; the tactics you use to deliver the perfect pitch depend on the situation. Nevertheless, you have some important rules at your command.
Learn How to Present Your Business Services and Close a Sale. A sales pitch gets you through the door of a client, but the way you present your business and close sales is what determines your eventual success as an entrepreneur or freelancer.
Learn How to Close a Sales Call. Closing a sales call or asking for the business is nowhere near as hard as you may have been led to believe. In fact, it's the easiest part of the sales process—and anyone can learn.
9-Step Guide to Creating a Freelance and Business-to-Business Contract. A freelance and business-to-business contract sets out the relationship between a business owner and client. Knowing how to draft a contract is a crucial skill that you should master.
Freelancer and Entrepreneur: Break Your Employee Mind-set. Sadly, even experienced freelancers and entrepreneurs (who should know better) struggle with the idea that they are no longer employees. Learn how to break your employee mindset.
Freelancers and Entrepreneurs: Get the Customer Service Basics Right. Customer service skills are vital for business owners who want to leave the right lasting impression on their customers. It's surprising how many CEOs and freelancers never seem to get this.
Angry Customers: Learn to Deal with them and Turn them Into Your Most Loyal Customers. Angry customers are a fact of life. Even when you do everything right—something goes wrong that's outside of your control, but, in truth, we all get it wrong sometimes.
Freelancer and Entrepreneurs: How to Fire Clients without Telling Them to **** ***. There comes a time in every entrepreneur and freelancer's career when they need to stop working with a client. Let's dig into that.
Freelancer and Entrepreneurs: How to Get Paid – and What to Do When the Client Doesn't Pay. It's not enough to do the work; you also have to get paid. One of the biggest challenges facing freelancers and business-to-business entrepreneurs alike is how to handle that moment.
Set Goals and Reach Them. We've all got lots of things we want to do in our lives, don't we? Yet, why is it that so many of them seem so far out of reach even when we've been working on them for a long time?
How to Work towards Your Goals Effectively. Being overworked, overstimulated, over-informed and overwhelmed is often as unproductive as doing nothing. And it's far more unpleasant. This article will teach you to be more selective and productive
Administration for Entrepreneurs and Business Owners: Don't Fear it. Just Get it Done. Yes, you didn't start your own business to do administration, but guess what? Administration doesn't do itself. Learn to get it done, quickly and effectively.
Identify and Eat Your Frog to Increase Your Effectiveness. Did you know they eat frogs all over the world? From France to China, people tuck into tasty amphibians, and in much of the rest of the world—we flinch about the idea.
The Pareto Principle and How to Be More Effective. Eighty percent of what we do is pretty much pointless. Twenty percent of our efforts yield 80% of the results. The Pareto Principle is the idea that 80% of our output comes from 20% of our efforts.
Legal and Ethical Guidelines: How Freelancers and Entrepreneurs Should Handle Legal and Ethical Issues. Legal and ethical issues confront entrepreneurs and freelancers on a regular basis; learning how to handle them is vital to business success.
4 Tried and Tested Ways to Grow Your Small Company or Freelance Business. There comes a time in many small companies' and freelancers' lives when they want to grow their businesses and reach a new level of sales and profitability.
Embrace Your Entrepreneurial Failures and Succeed. The winner is the one who has failed the most. Success is all about realizing when you are wrong, evaluating, understanding what went wrong, learning, correcting course, and trying again...and again.
How to Handle On-Spec Work as a Freelancer or Entrepreneur. On-spec work or "speculative work" is a form of free work which is created to win business. Learning whether or not to do on-spec work and what the norms are within your industry is a crucial skill.
Professional and Personal Development is Essential for Succeeding as a Freelancer and Entrepreneur. When you first start as a freelancer or entrepreneur, you should develop the skills you need to do good work that adds value to your clients' businesses.
Are You Dreaming of Becoming a Digital Nomad?. Have you ever dreamed of breaking away from the 9-to-5 grind and becoming your own boss? Ever wanted to get paid for what you produce and not the endless meetings and corporate politics?
Where Do You Want to Go, Digital Nomad?. Digital nomads can work from anywhere in the world as long as there's an internet connection and the conditions are OK for work.
Downsize Your Life, Digital Nomad.
Visas and Legal Issues for Digital Nomads. The truth is that while some of that might seem scary—most digital nomads, as long as they have a valid visa, lead fairly trouble-free lives.
10 Brilliant Travel Tips for Digital Nomads and Business Travellers. As you become more experienced as a traveler, you'll find yourself coming up with your own list of tips, too. Writing them down can be a good way to keep them in mind when you need them.
5 Inspiring Freelance Designers' Websites and Portfolios. Explore five great inspirational websites for freelancer designers. They can provide insight into how to construct your own website and online portfolios.
10 Great Start-up and Digital Nomad Resources Online. There are plenty of places to find information online about running a business and starting out as a freelancer or entrepreneur. We gathered 10 of the very best resources to get you started.
What is Design Thinking and Why Is It So Popular?. Design Thinking is being taught at leading universities around the world. Here we'll cut to the chase and tell you what it is, as well as why it's so in demand.
Design Thinking: New Innovative Thinking for New Problems. The challenges organisations and countries face today are much more complex and tricky than the ones we faced a few decades ago. Part of the reason is globalisation, which brought together different
Obstacles to Problem Solving and Innovation in Design Thinking.
Essential Design Thinking Videos, Methods and Tools. Learn how the essential tools and methods to apply design thinking successfully in your own work.
The 5 Stages in the Design Thinking Process. The Design Thinking process is a human-centered, iterative methodology that designers use to solve problems. It has 5 steps—Empathize, Define, Ideate, Prototype and Test.
Stage 2 in the Design Thinking Process: Define the Problem and Interpret the Results. The second stage of the Design Thinking process involves synthesizing observations about your users from the first, empathize stage to create problem statements.
Stage 3 in the Design Thinking Process: Ideate. In the third, ideation stage of Design Thinking, design thinkers spark off ideas—in the form of questions and solutions—through creative and curious activities.
Stage 4 in the Design Thinking Process: Prototype. One of the best ways to gain insights in a Design Thinking process is to carry out some form of prototyping—and this occurs in the fourth stage of the process.
Stage 5 in the Design Thinking Process: Test. Learn how to successfully use testing to learn more about your users, improve your prototype and even refine your problem statement.
Three Steps to Facilitate Design Thinking in Your Team. Learn how to introduce design thinking in your team by explaining the process, using ice breaker activities and encouraging your team members to explore their creative side.
The History of Design Thinking. Learn how design thinking emerged from an exploration of theory to become one of the most effective ways to address the human, technological and strategic innovation needs.
10 Insightful Design Thinking Frameworks: A Quick Overview. A wide variety of design thinking frameworks and visualizations exist in the world today, and each typically contains between three and seven stages. Here's a round-up of the 10 most popular ones.
Interaction Design Foundation Reviews: Answers to frequently asked questions by members. IxDF members answer the most frequently asked questions about IxDF, including UX design courses and master classes.
What Is Empathy and Why Is It So Important in Design Thinking?. One of the most important elements in design thinking and the wider area of human-centered design is empathy. Let's look at what empathy is, and why is it so vital for businesses and designers.
How to Develop an Empathic Approach in Design Thinking. Empathy is innate in everyone, and focusing on some key traits of an empathic observer can help you unlock and augment your empathic skills so you can gain a greater understanding of the latent needs
7 Simple Ways to Get Better Results From Ethnographic Research. Learn how to do better ethnographic research by eliminating bias, putting together a diverse team, giving people a reason to help you, etc, and maximize what you can learn from your users.
Question Everything. Most of what we can see at the first glance about a problem is only what's on the surface. In order to create solutions that truly impact our users, however, we need to dig deep into the root of the p
The Power of Stories in Building Empathy. Storytelling creates a compelling narrative around the people we design for so that we can develop a deep and emotional understanding of their motivations and needs.
Stage 2 in the Design Thinking Process – Define the Problem by Synthesising Information. In the Define phase, you explicitly express the problem that you and your team aim to address. Learn more about this critical step of design thinking.
Methods to Help You Define Synthesise and Make Sense in Your Research. Methods to Help You Define Synthesise and Make Sense in Your Research
Affinity Diagrams: How to Cluster Your Ideas and Reveal Insights. Learn how to use affinity diagrams to create an overview and synthesize your findings—be it facts, ethnographic research, ideas from brainstorms, user opinions, etc—in a straightforward way.
Empathy Map – Why and How to Use It. An Empathy Map allows us to sum up our learning from engagements with people in the field of design research.
Personas – A Simple Introduction. Creating personas helps you understand your users' needs, experiences, behaviours and goals. Learn more about how they help you create great user experiences.
Define and Frame Your Design Challenge by Creating Your Point Of View and Ask "How Might We". Spend enough time to carefully consider the format and composition of your POV and HMW questions to ensure that your upcoming creative ideation and design activities are informed with one of more HMW
Stakeholder Mapping: The Complete Guide to Stakeholder Maps. Learn how to map and outline everyone who's either involved in, affected or influenced by the design process—both internally and externally—and get them on board with your design project.
What is Ideation – and How to Prepare for Ideation Sessions. Unlike the all too familiar designer's nightmare of staring at a blank page unable to conjure up ideas from the creative ether, Design Thinking's first two modes, Empathise and Define, gives you a sol
Understand the Elements and Thinking Modes that Create Fruitful Ideation Sessions. Facilitating ideation sessions involves an understanding of human thinking and mental modes. Ideation relies on the interplay between a range of cognitive processes and mental modes or mindsets.
Create Some Space – for Ideation Sessions and Design Thinking. The spaces we occupy deeply influence our experiences, our feelings, and our behaviors. Our state of health, psychology, productivity, mood, and creativity spaces influence us on many levels and also
Introduction to the Essential Ideation Techniques which are the Heart of Design Thinking. Ideation is at the heart of the Design Thinking process. There are literally hundreds of ideation techniques.
Learn How to Use the Best Ideation Methods: Brainstorming, Braindumping, Brainwriting, and Brainwalking. Brainstorming is the most frequently practiced form of ideation. We recommend that you mix it with Brainwriting, Brainwalking and Braindumping and other ideation methods.
Scamper: How to Use the Best Ideation Methods. The SCAMPER method helps you generate ideas for new products and services by encouraging you to ask seven different types of questions, which will help you understand how you can innovate and improve
Learn How to Use the Worst Possible Idea Method. The Worst Possible Idea is a lateral thinking method that zeroes in on what will work by exposing what won't.
Learn How to Use the Challenge Assumptions Method. Learn to innovate by looking at the way we see things as just one of the many possible ways, and challenge assumptions to generate new ideas.
Learn How to Use the Analogies Method. Learn to use analogies as a designer to build empathy with users, to synthesize and define information and to generate new ideas.
How to Select the Best Idea by the End of an Ideation Session. Learn how to use the best selection methods such as Dot voting, the Four Categories method, the Bingo Selection method and the Idea Affinity Diagram to select the best ideas after an ideation session.
14 Barriers to Ideation and How to Overcome Them. Learn how to break innovation barriers—such as: inexperienced facilitation, unfriendly space, unclear goals, egos and hierarchy, etc—and run or participate in successful ideation sessions.
Design Thinking: Get Started with Prototyping. Many times, we tend to invest in exciting new ideas, brainstorming, and planning for their implementation — until we realize, after launching them, that our brilliant designs had no traction
6 Common Pitfalls in Prototyping and How to Avoid Them. Learn how to prototype the right way and avoid some common pitfalls such as diving into the first good idea, falling in love with your prototypes, and wasting time explaining, among others.
What Kind of Prototype Should You Create?. So, you want to create prototypes to help in your design process or Design Thinking project. However, what kind of prototype should you create? How detailed should your prototype be?
5 Common Low-Fidelity Prototypes and Their Best Practices. Learn how to use low-fidelity prototypes to quickly test ideas to improve the final design.
Test Your Prototypes: How to Gather Feedback and Maximize Learning. Learn tips to gather and organize feedback such as choosing the right people, asking adequate questions and avoiding bias, and methods such as the feedback capture grid.
From Prototype to Product: Ensure That Your Solution Is Feasible and Viable. Learn how to make sure your design solution is feasible, viable and desirable.
Myth-Busting – Some Home Truths about Games. Understanding why gamification is important and how it is relevant to the corporate environment is becoming increasingly vital.
How to Clarify Your Expectations of Gamification Projects. Gamification is not a miracle cure for all your product's woes. It's not possible to take a lousy process and sprinkle on some game elements and make it fantastic.
A Game Explained (an example of a single game and how it meets the rules of fun). Fun is the key to how games work, and it's the key to making gamification work, too. Without fun, gamification is simply another feature of a system or product.
Work in Games. Very few people look forward to work. If you weren't working, you could be doing something fun. Yet, work isn't the opposite of fun. Work can be a lot of fun sometimes.
Happiness in Gaming. Audrey Hepburn, the star of the silver screen, said, "The most important thing is to enjoy your life – to be happy – it's all that matters." This is a crucial goal of games and gamification.
User-centred Design in a Gamification Context. Gamification, like many other forms of design, has its roots in user-centred design (UCD). If you're going to develop awesome gamified systems, you'll need to get a handle on UCD.
Player-Centered Design: Moving Beyond User-Centered Design for Gamification. We've all come to think in terms of user-centred design over the years. It's a critical component of UX design, and it helps us focus on what really matters when developing products.
Get to Know Your Players for Your Gamification Project. Gamification design works on a player-centred design basis, which places the player (rather than the user, which is standard in UX design) at the heart of the design process.
Understanding the Person in Terms of Gamification Design. The best projects in gamification focus on the players themselves. Players, unlike users, choose to become involved with your efforts (or they choose not to).
Work Cultures and Gamification. There's no single corporate culture. Google is a very different place to work at than the Bank Of China, for example. This is important to know when undertaking gamification projects.
Bartle's Player Types for Gamification. Gamification is not the same as game design—gamification adds game-like elements to non-gaming environments. Learn more about the differences, and the overlap.
The Persona Template for Gamification. For any gamification project, you'll need to do research on players in order to determine what they require from the gamified system. Let's take a look at that.
Analysis for a Gamification Mission. As UX designers, we will be familiar with the need for user research; in gamification, the process is player-research, and we conduct this in a very similar manner.
Business Outcomes and Gamification. It's important for anyone involved in gamification design to have a clear understanding of what the business expects to see from the final product.
Tips for Mission Selection in Gamification Projects. SMART objectives provide solid measurable criteria for you to demonstrate the value in your work.
Introducing Game Mechanics for Gamification. Every form of design features special techniques which can take a design from "OK" to "amazing", and gamification is no exception. Explore some helpful tips!
The Use of Story and Emotions in Gamification. Storytelling can add depth and emotional connections to gamified features within a system. It's about creating something valuable for the player that helps you achieve your gamification mission.
Monitoring Player Motivation for Gamification. Do you know when the players in your gamification project are likely to get bored? Learn to monitor player motivation so you can respond to them accordingly.
Measuring the Mechanics in Gamification.
A Brief History of Games. When you understand the evolution of games, you can begin to make intelligent choices about what elements of games you include in your gamification designs.
The Internal Dialogue and Why it Matters to Designers. If you want to sell products or influence users to take actions, you'll need that voice to be in agreement with what you want the users to do; get it wrong, and they won't do it.
Human Inconsistency – Changing Someone's Self-Viewpoint Through Design.
Fear of Loss Provides Motivation to Buy.
Everyone Loves a Story, and We are All Natural Storytellers. Discover how stories are the perfect communication tool that convey information in an engaging and memorable way. Find out how you can become a natural storyteller and create fun, effective engagement
Sympathetic Bonding and Why It's Useful in Design.
Reputational Capital - Why it Matters. Reputational capital is the perception of the trust that customers and users have in your products, websites and services and your brand.
Trust and the Issues that Customers Face when Making Purchasing Decisions Online. Creating trust is what will change "looky Lou's" to purchasers on your website. If your would-be clients have any reason to distrust you, they will go somewhere else to buy.
Social Evolution and Why We Need to Communicate. Explore the brain and see how social behaviour "comes about". Get a firm grounding of this dynamic and a fresh insight into how to design for your usership.
Membership Sites – Persuading the Masses. Have you ever wondered why some membership sites have members that number in the millions and others seem to have no active membership at all?
What is The Next Big Thing?. You are more likely to stumble upon the next big thing when you're actively doing something than if you wait for "the next big thing" to come looking for you.
Improve Customer Experience with UX Investments that Increase ROI. Improve Customer Experience with UX Investments that Increase ROI
8 Writing Tips to Supercharge the Quality of Your UX Work. Supercharge the Quality of Your UX Work Through Writing
Don Norman on How to Move Up in a Company: Think Big!. Moving up in a company can have many benefits, but most important for designers is gaining the knowledge and authority to steer its path toward addressing important problems.
Human-Centered Design: How to Focus on People When You Solve Complex Global Challenges. When we tackle complex global challenges, we should not design *for* people. Instead, Don Norman advocates that we should involve and design *with* the people closest to those challenges.
If You Don't Fail, You're Not Trying Hard Enough.
How to Communicate Clearly and Gain People's Interest. Ever heard an expert speak only not to understand a single word? How can you avoid becoming that person as you gain expertise? Don Norman shares tips on how to explain complex concepts in simple terms
How Design Educators Can Help Designers in the 21st Century.
Which Skills Does a 21st Century Designer Need to Possess?.
How Can You as a Lone Designer Start Improving the World?. Don Norman is trying to mobilize designers to use their insights in design as a way of thinking to solve big problems. Here he explains how you can solve big problems through design.