When we design products and services, we use human-centered design insights to help us focus on the people. But how do we focus on the people in the context of complex global challenges? What should we be aware of? What are the pitfalls? And when should we reach out to help people? In this video, Don Norman will tell you how he thinks we can learn from the people-centered principle of human-centered design and how we can strive to solve complex global challenges.
"When you design, you have to understand what the capabilities are of the people you're designing for."

— Don Norman
So, how can we start to leverage the power and insights of the local people? Don Norman, who coined the term "user experience," will help us understand how to use community-based design and let the people drive the projects. Let's watch.
Video copyright info

Cognitive Science building at UC San Diego. by AndyrooP (CC-BY-SA-4.0)
https://commons.wikimedia.org/wiki/File:Cognitive_Science.jpg
The 4 Principles of Human-Centered Design: People-Centered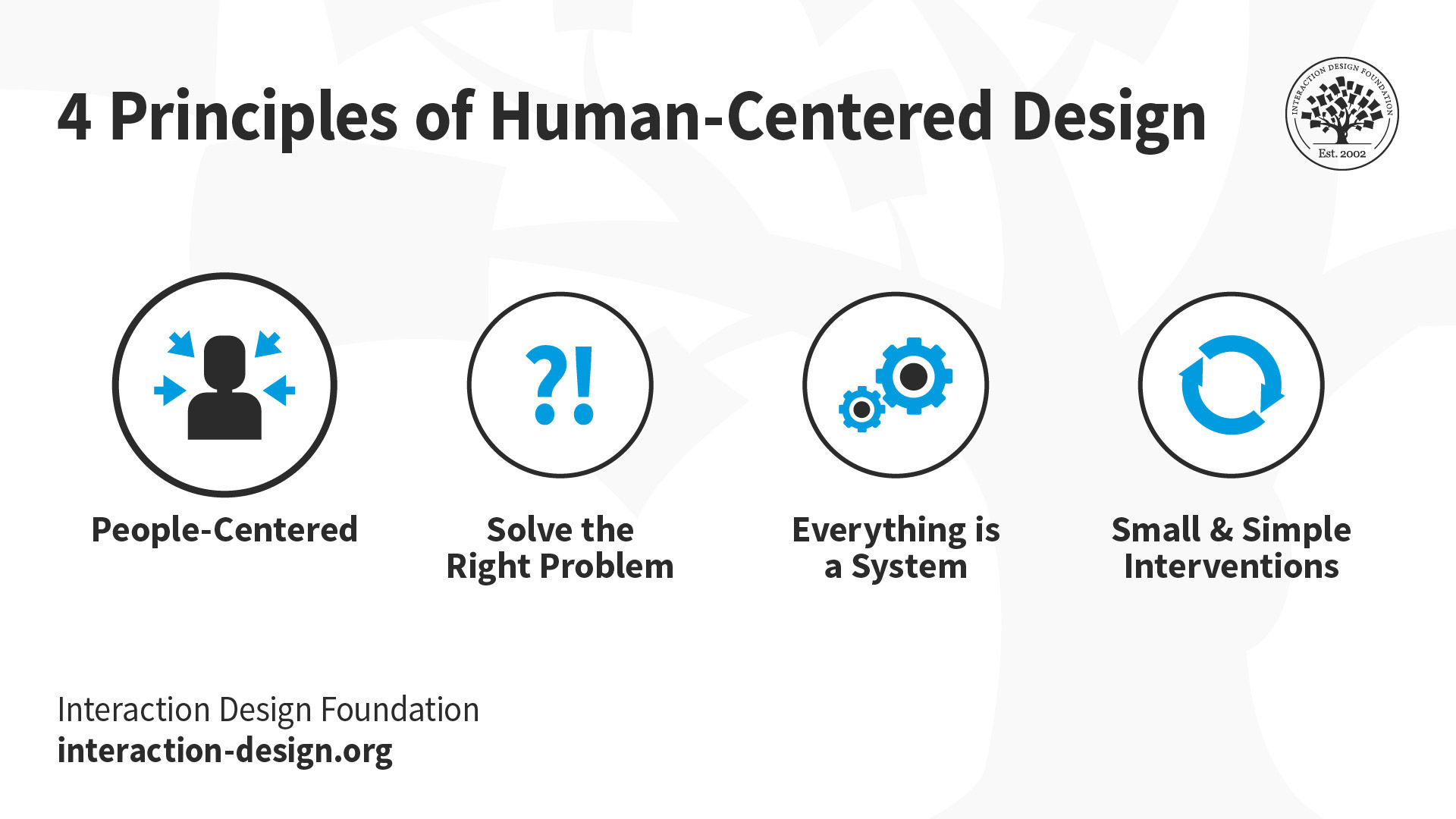 People are at the heart of human-centered design. As Don Norman explains above, when we tackle complex global challenges, we should not design for people. Instead, we should involve and design with the people who are closest to those challenges.
© Daniel Skrok and Interaction Design Foundation, CC BY-SA 3.0
References and Where to Learn More
Read Don's insight-laden book The Design of Everyday Things to learn more about Human-Centered Design:
Don Norman. The Design of Everyday Things. 2013. (Link)
Images
© Roman Kurachenko and Interaction Design Foundation, CC BY-SA 3.0