Gamification design works on a player-centred design basis, which places the player (rather than the user, which is standard in UX design) at the heart of the design process. The idea is simple: if you can understand what your players want, you can deliver these wants through gamification.
The Designer's Strength
One of the great things about gamification is that it utilises a designer's strengths. A good designer will intimately understand exactly what makes its audience tick. As designers, we are exceptionally good at making decisions that reflect a user's hopes dreams and aspirations within a product. As such, the product itself will incorporate colours and interface layouts specific to a user's requirements.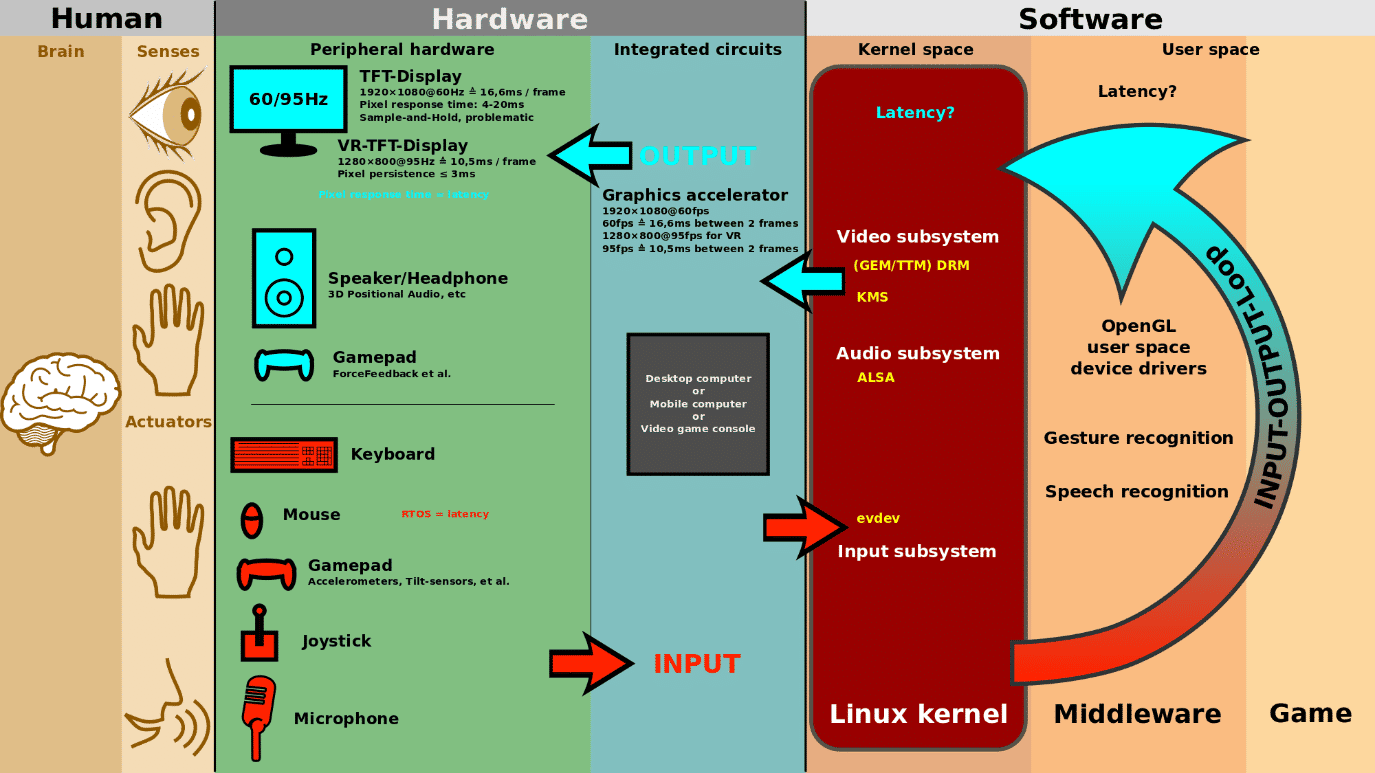 Author/Copyright holder: ScotXW. Copyright terms and licence: CC BY-SA 3.0
As a designer, you have to consider many aspects in order to produce gamified (or even game) experiences.
Players, not Users
Here is a good quote to remember as you examine play and gamification:
"Play is a child's work and this is not a trivial pursuit."
—Alfred Adler, the founder of individual psychology and medical doctor
What do you like to do for fun? Perhaps, it's travel to other countries in order to experience the culture in full? Or maybe it's watching your favourite sport on television with your friends on the weekend? It could also be shopping for clothes or a trip to the cinema.
What makes that experience fun? In part, it's our knowing that we can do other things during our "fun" time. We don't have to travel if we don't want to; we can stay at home and read a book instead. If you think about anything that you like to do for fun on a regular (or semi-regular) basis, you'll find that that's almost always true.
Then, there are fun activities that we don't choose to participate in because these activities happen by accident rather than design. In many offices, the company will hold an annual team building event in which colleagues will be released from working at their desks and asked to participate in activities such as go-karting, paintballing or another activity picked at random from a book of exercises.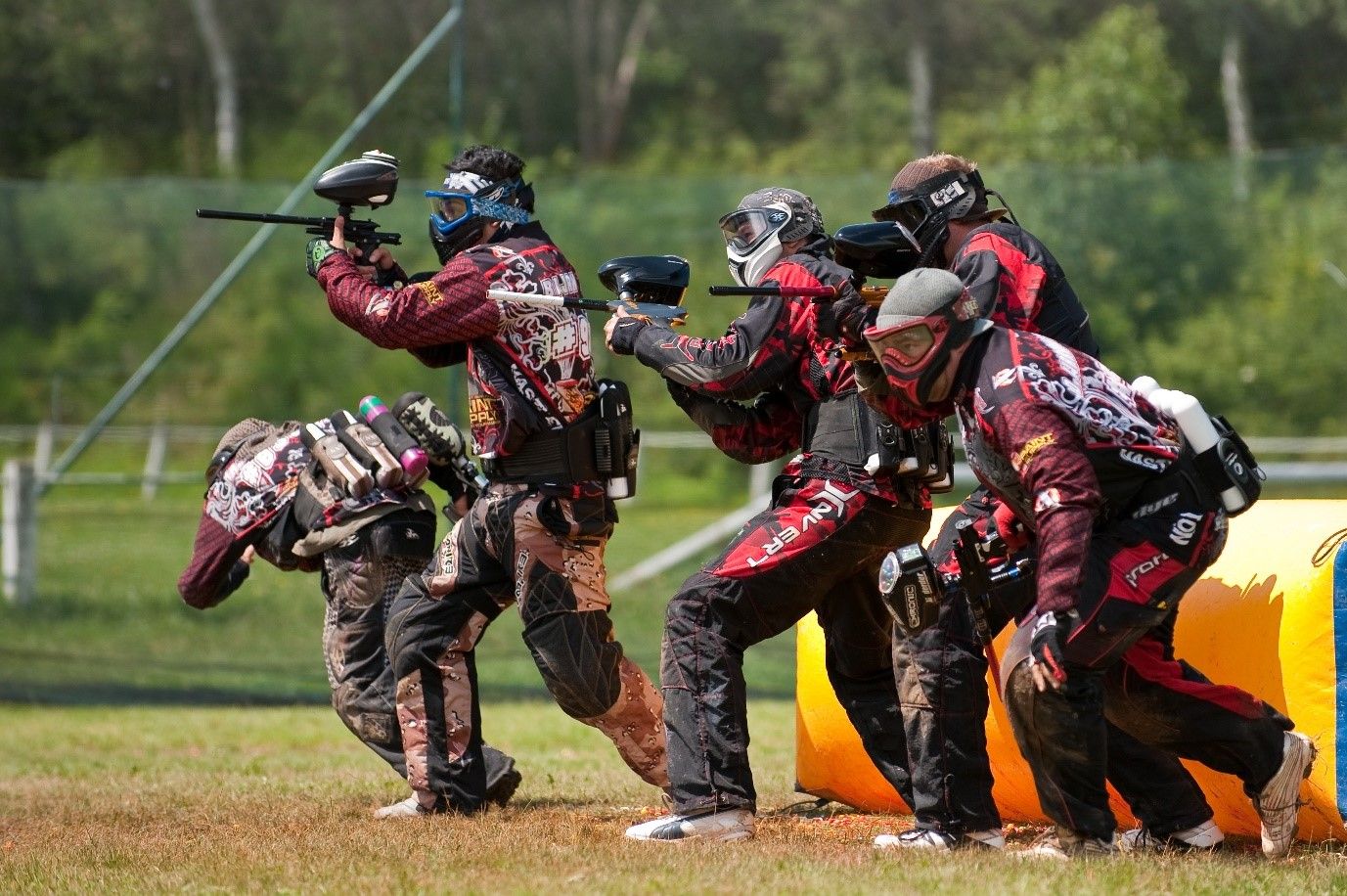 Author/Copyright holder: Stefan Krause. Copyright terms and licence: CC BY-SA 3.0
Paintballing is fun if you want to go paintballing; if you don't, it won't be as much fun.
If you conduct a survey of the people about to embark on that team building event, you'll find that some people are genuinely thrilled to be doing it. They enjoy go-karting (or whatever), and they like their colleagues, so they're pleased that their company provides an opportunity to do what they like with their friends. You'll also find a bunch of people who are not so thrilled. They don't like competing. They've never driven a go-kart (and don't want to learn in front of their colleagues). Maybe they're just not keen on socializing with their work mates? Maybe they don't even get on with some of them.
When you remove the element of choice from an activity, some people may find it fun, but far fewer people will find as fun as they would if they were able to choose a specific activity. The latter group may even view it as an imposition.
To illustrate, Amy Jo Kim, who has worked on Sims Online and Rock Band, thinks it's important for us to think of gamification in terms of players and not users. The word "players" implies that participants in your gamification exercise are participating because they want to. The word "users" on the other hand implies that the person has no choice in taking part. As such, players are much more likely to have fun than users.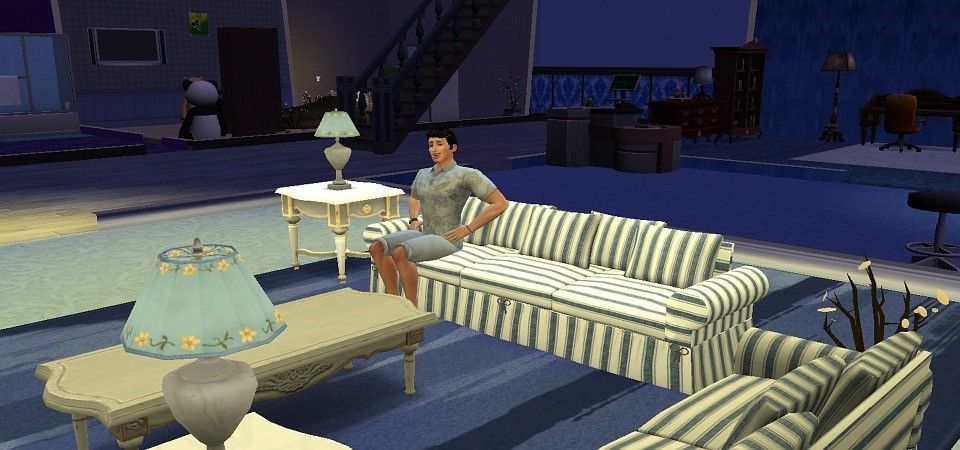 Author/Copyright holder: Pixabay. Copyright terms and licence: CC0
Amy Jo Kim worked on The Sims (above) and recommends that you think in terms of players rather than users when working on gamification projects.
Gamification is supposed to engage, motivate and delight an audience, and encourage them to do something more or better than they would have done in the past. When you build your gamification strategy upon understanding your players, the chances of getting something right are much higher than when you build a product based upon users.
The Take Away
The word "player" has a very explicit implication when compared to "user". Users, in a corporate context, have no choice about participating in an activity – think of a call-centre agent using a customer relationship management system. Players, on the other hand, are supposed to have the choice to become involved—and it is that choice that enables them to have fun. As a designer, always ensure you base any gamification project upon the idea of "choice" rather than obligation.
References & Where to Learn More
Innovate with the power of Game Thinking
Janaki Mythily Kumar and Mario Herger, Gamification at Work: Designing Engaging Business Software, The Interaction Design Foundation, 2014
Hero Image: Author/Copyright holder: Colbyskart12. Copyright terms and licence: Public Domain.