Social media marketing is one of the most popular forms of both free and paid for marketing activities for businesses. However, many businesses devote significant amounts of time to their social media marketing without any significant returns for their efforts. Start-ups wanting to use social media marketing to develop their businesses need to ensure that they are getting rewarded for their time and/or money spent on these activities.
What is Social Media?
Social media, just in case you've been living in an internet-free wasteland for the last decade or so, is an online network that allows people of similar interests to connect. Some of the most popular networks are:
Facebook – connecting friends, family and brands with audiences

LinkedIn – creating professional connections

Twitter – short form communications platform connecting anyone to anyone

Pinterest – connecting people through visual elements such as designs, photos, drawings, etc.

Instagram – similar to Pinterest but mostly featuring photos

Flickr – photo sharing network

Youtube – video sharing network

Reddit – link sharing and comment sharing on an endless array of topics (not all of them pleasant)
There are many others. Many local areas have specialist social networks (such as Thaivisa, which covers all things regarding Thailand and a lot of things about S E Asia, too). Some professions have specialist networks and so on.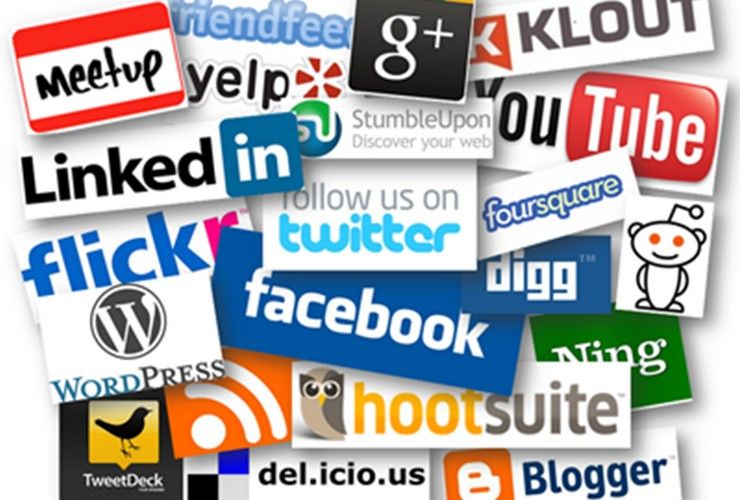 Author/Copyright holder: Yoel Ben-Avraham. Copyright terms and licence: CC BY-ND 2.0
Social media comprises a very, very broad category of media – some social media platforms are broad in scope; others are very narrow. Choose social media for where your audience hangs out; don't pick one just because it's your personally preferred network.
What is Social Media Marketing?
Social media marketing is the use of social media to promote your business. The exact form of marketing depends on which network (or networks) you choose to use to do the marketing on.
Choosing a network(s) should be based on two things:
The most important is where do your audience hang out? Top-level decision makers in large companies tend to spend more time on LinkedIn. Smaller outfits may be more involved with Facebook, Instagram or Pinterest or whatever depending on where their customers hang out.

The other consideration is – where can you most effectively tell your marketing story? Pinterest or Instagram may be the perfect place for a graphic designer, illustrator or photographer to hang out, but somebody with no talent for design or photos might be better off looking elsewhere.
It is almost always better to start with a single social media channel and to get good at marketing in that channel before you expand your reach. Trying to manage 20 different social media channels to begin with is most likely to lead to confusion and limited success. You can always initiate other channels once you've mastered the first.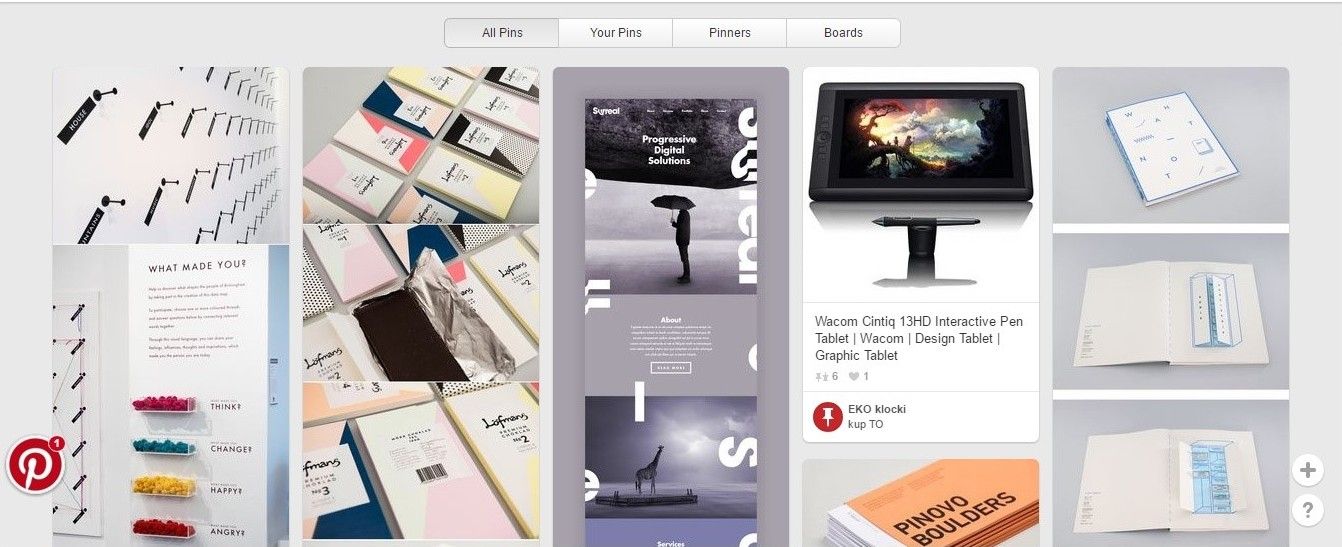 Author/Copyright holder: Pinterest. Copyright terms and licence: Fair Use.
Pinterest is a visual form of social media – it's a great social network for visual designers but not of so much use to writers, for example.
9 Powerful Tips Which Will Improve Your Social Media Marketing Efforts
As every social media channel offers a multitude of ways to market on social media, you won't find one simple technique to be effective for all of them. So, these tips may or may not apply to your chosen network – however, they are useful for the majority of networks most of the time.
Focus on telling your story and creating interactions with that story.
Your objective is to win new clients, not thousands of followers and thousands of likes. You can stick up a "cute cat picture" every day to win the latter, but unless your clients are cat owners… you won't win any business from your efforts.
Quality is always better than quantity, part 1.
A thousand followers who share your posts, comment on everything and get involved is much better than 100,000 followers who never interact. The 1,000 are an engaged, excited audience who may buy your services; the 100,000 are not and are unlikely even to remember who you are. While it's tempting to bump your like numbers up, you'll run the risk of having a hollow support base—lifeless dummies on the fortress walls of your business. Likewise, don't buy likes and followers – it's a waste of time. Also bear in mind that your number of likes can go down—some accounts get deleted over time. Your clients—future, current, and, eventually, former—and competitors will be watching your page. They can see who's liking and commenting—they will know if you've pitched to a certain part of the world, where sharing and word of mouth are ways of life but buying is an expensive prospect for people. So, make your likes count before you count your likes.
Quality is always better than quantity, part 2.
The same is true for the content that you share through social media. Make it incredible and even if it only means one share a day rather than 10 (or 100)—you've a much better chance of creating a lasting rapport with an audience. Also, you'll find you'll have the time to compose a catchy relevant subject, having thought it through, instead of issuing torrents of filler on the fly.
Create your own content.
There's a lot of stuff out there that says, "share other peoples' content –it's less selfish". That's true to an extent – if you find something amazing from a community member, share it. That's what communities do, but don't forget to create and focus on your own content – your objective is to get people to buy from you, not to visit other people's websites. A good strategy is to post:
1/4 of posts which directly promote one of your services and a link to your service, preferably while also inspiring and educating the reader.

3/4 of posts which subtly promote your business or one of your services, e.g., a blog post.
Deliver value in content not sales/marketing messages.
When you write a blog post, give useful, actionable data. Don't write about you—tell your story through that post but make certain that it adds value to someone's life… nobody wants to hear you say, "Buy my stuff!" over and over again. Sales messages without any other inspirational content should be no more than 10–20% of the content you create.
Listen to your community.
Act on useful feedback. Learn where your community's concerns are. Respond to the community and engage with them. Talk to them as individuals—don't treat them as nameless numbers. That's why it's called social media.
Be available to your community.
Don't just disappear after you post something; hang around to discuss it. You planted a seed—water it and make it blossom as a living entity. If you've concocted a thought-provoking post on a compelling subject (but beware of controversial topics; posts last a long time in a world with a long memory), others will turn up and engage with it—a perfect cue to interact with them.
Learn to thank people for sharing, commenting, etc. even if you don't agree with them.
Make your community inclusive and caring, and people will respond in kind.
Remember, social media is a long-term strategy.
Communities aren't built overnight. You'll need to spend some time developing a community before it bears fruit.
You should also read up on tips for your chosen social network. What's worked for other people? What can you do differently? Also check out your competitors—what are their social media presences like? How can you improve on that?
Social Media Advertising – A Powerful Tool
Some social media channels, particularly Facebook and Twitter, also allow you to advertise to people who haven't liked or followed your business page. They have powerful tools allowing you to select the audiences you market to.
This kind of advertising can be very powerful when you want to quickly ramp up your following, or to add new members to a stable community. It's worth noting that Facebook, in particular, also charges you to ensure that your community can see a post… this can be worthwhile, too, if interactions are flagging. Think back to your early likes as well. Did you involve family, old school friends, college friends, and work colleagues? People know people who know others. The option of casting a post specifically to people who like your page and their friends can offer a powerful scope. Maybe, for instance, that cousin, whom you haven't seen in years, is in a club or has friends who need your service, and you never realised.
As with all forms of paid marketing, take your time to learn the system. Start small and test the results before committing large amounts of money to a social media advertising campaign. Don't forget that return on investment (ROI) is vital for marketing. If your investment doesn't make a profit (and enough profit to cover your work as well as the marketing costs), you'll need to change your approach.
The Take Away
Social media marketing is a great form of passive marketing; social media advertising can be a great form of active marketing. It's worth noting that social media marketing takes time to deliver the results – you may want to pursue your early social media marketing strategies prior to quitting a job (if that's an option for you) as it's a difficult medium from which to get instant results.
Social media advertising will help you get faster results, but it can be expensive.
And never forget as Amy Jo Martin, the author and CEO of Digital Royalty, says:
"Social media is changing the way we communicate and the way we are perceived, both positively and negatively. Every time you post a photo, or update your status, you are contributing to your own digital footprint and personal brand."
– Amy Jo Martin
References & Where to Learn More
Hero Image: Author/Copyright holder: Brian Solis and JESS3. Copyright terms and licence: CC BY 2.5
Facebook marketing tips: 21 Facebook Advertising Tips to Try Right Now
Pinterest marketing tips: Your Complete Guide to Pinterest Success
LinkedIn marketing tips: 15 LinkedIn Marketing Hacks to Grow Your Business