Digital nomads can work from anywhere in the world as long as there's an internet connection and the conditions are OK for work. However, the first-time digital nomad will normally head to a place where there are other digital nomads, co-working spaces and a generally easy standard of life to be had. These are known as "digital nomad hotspots", and they're popping up all over the world today.
The hotspot you choose will normally be directed by your budget, the ease of getting a visa for the destination, and the facilities you want around you. Some people want to work on a desert island, others in a big thriving city. The choice is yours. The majority of newbie freelancers and entrepreneurs deliberately choose a country with low living costs which makes it possible to live like a millionaire without being one.
Socrates, the Greek philosopher, said, "If a man would move the world, he first must move himself." Ignoring the whole "man" thing (Socrates preceded feminism by over 2,000 years)—this is as true today as it was back then.
It would be impossible to introduce you to every location in the world that acts as a hotspot, but to get you thinking, we've put together a list of some of the most popular hotspots in the world today:
Asia
We've got two great choices in Asia for you—Chiang Mai, Thailand, and Ubud, Indonesia.
Chiang Mai, Thailand
Chiang Mai is in Northern Thailand and is far away from beach life; it's set in beautiful mountainous countryside. It's incredibly cheap to live in, and there are digital nomads managing on less than $500 a month as they pursue their start-ups (although we consider $1,500 a month to be more likely to offer the quality of life most people aspire to, especially if you are keen on imagining yourself living like a millionaire). It offers plenty of co-working spaces, great internet speeds, a large digital nomad community (offline as well as on social media), great food and plenty of things to see and do (along with some home comforts). Healthcare in Thailand is excellent, but be aware—it can get expensive for all but simple treatment; so, as always, you should make sure that you have taken care of your health and travel insurance.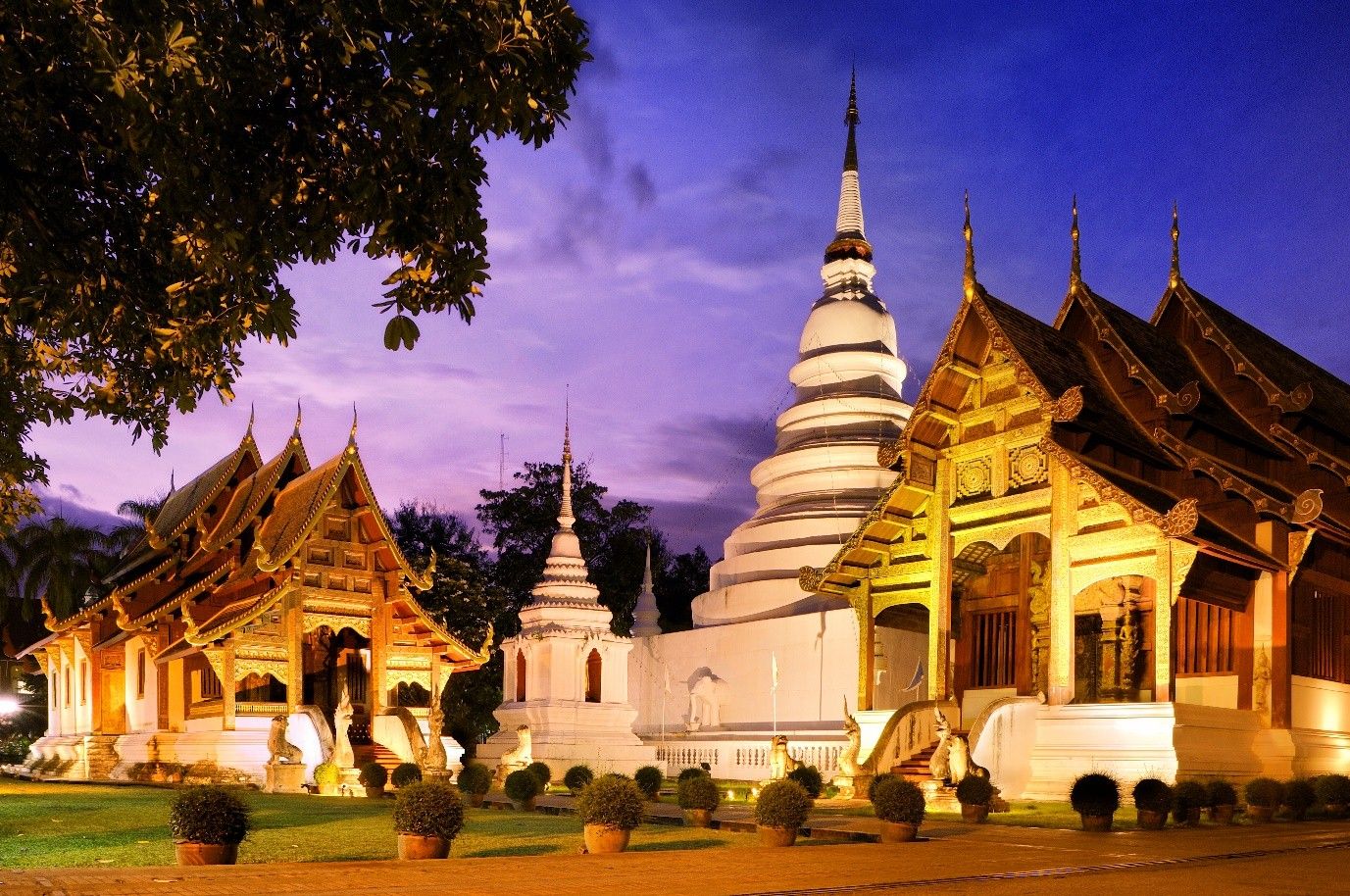 Author/Copyright holder: Panupong Roopyai. Copyright terms and licence: CC BY-SA 3.0
Chiang Mai is a gorgeous place—and it's no surprise it's popular with digital nomads.
Ubud (which is on the island of Bali), Indonesia
Australia's favourite tourist destination is also a digital nomad hotspot. Beautiful beaches and plenty of places to explore abound. It's not quite as cheap as Chiang Mai, and $1,000 a month is probably a must to get a manageable lifestyle in Ubud. It's an awesome place to learn new skills such as yoga, diving or sailing. There are co-working spaces, too, but it's worth noting that internet speeds aren't great in Indonesia, and those looking to move large files may find it a struggle.
Other Popular Asian Digital Nomad Hubs
These include Ko Phangan (Thailand), Malacca and Kuala Lumpur (Malaysia), Phnom Penh and Siem Reap (Cambodia), Hanoi and Ho Chi Minh City (Vietnam), Davao (Philippines), and Goa (India)—with a few others emerging.
Asian hubs tend to offer the easiest visa regimes for most nationalities and a generally low cost of living.
Australia
Australia isn't all that popular with digital nomads—the high cost of living makes it unattractive to most new nomads. The digital nomad scene, what there is, in Australia tends to be centred on Melbourne. You will need at least $2,500 a month to cover the basics in Melbourne and substantially more if you want to be able to party all night every night. Healthcare for non-residents is excellent but staggeringly expensive, and if you do head to Australia, health and travel insurance is not optional. Melbourne is considered to be one of the best cities in the world to live in.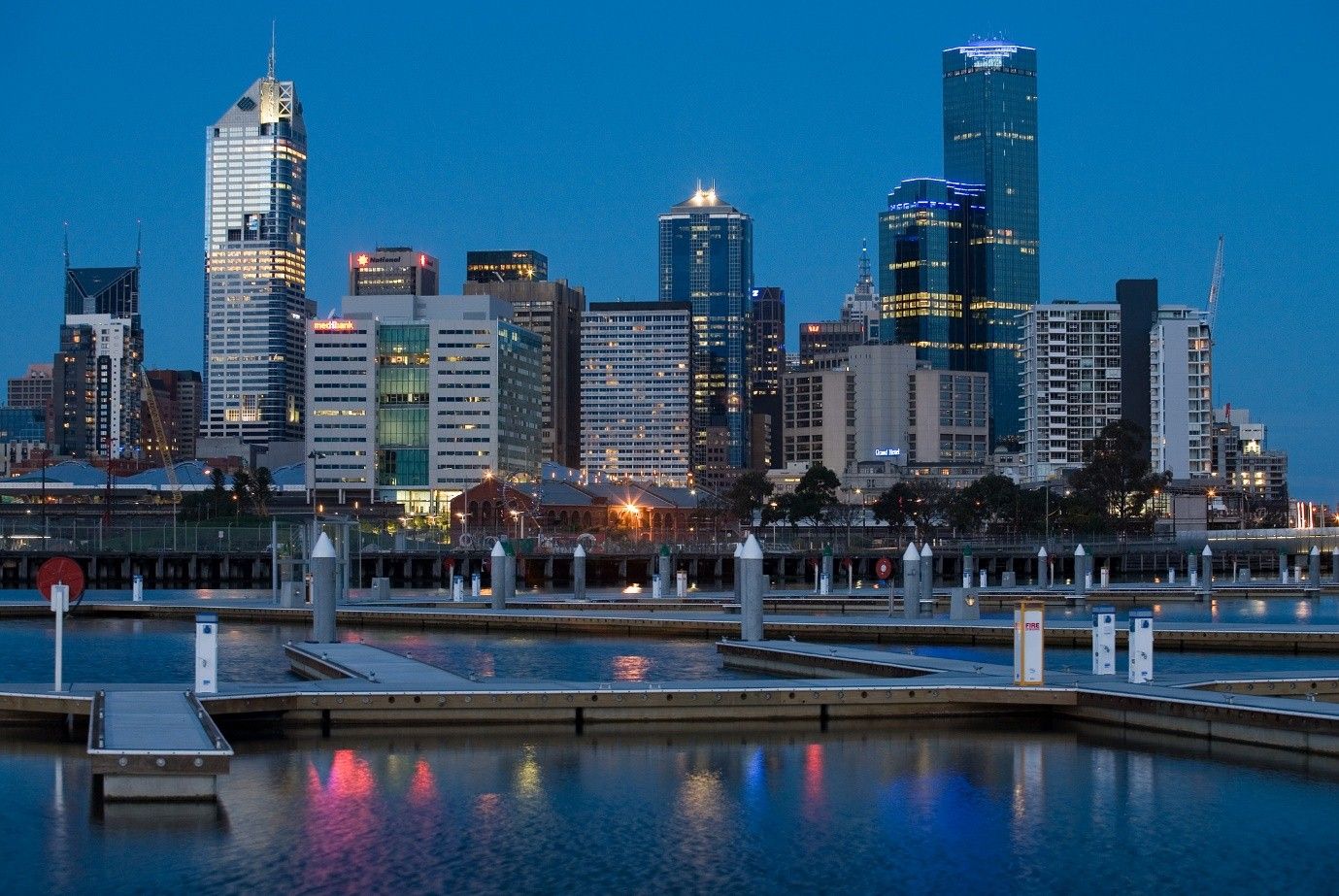 Author/Copyright holder: Diliff. Copyright terms and licence: CC BY-SA 3.0
Melbourne's a lot pricier than other digital nomad hubs—and you may want to wait until you're well-established in your business before jumping on a plane to Australia.
Europe
We've got two major recommendations in Europe, too - Berlin, Germany, and Budapest, Hungary.
Berlin, Germany
While not the cheapest destination on the list, the German capital is surprisingly affordable. It has plenty of cultural and historical attractions, low rents and a thriving start-up and digital nomad scene. You might want to learn a little German to get the most out of being in Berlin—English isn't completely unknown, but it's not a common language by any means. It's possible to—decently (though thriftily)—live in Berlin on around $1,500 a month.
Budapest, Hungary
Hungary's capital is an up-and-coming digital nomad spot. It's very cheap to live in and is a big party scene favourite with Europe's backpacker crowd, so there are always people around to socialize with. Dentistry and medical services are excellent. Accommodation is often a little basic (this is true of all former Soviet Bloc nations to some extent) but good value, and internet speeds are lightning fast. Budapest is also a great place to tap into local talent—Eastern Europe has an excellent education system and offers a limited amount of prospects to its educated youth. You can get by in Budapest easily on $700-$1,000 a month.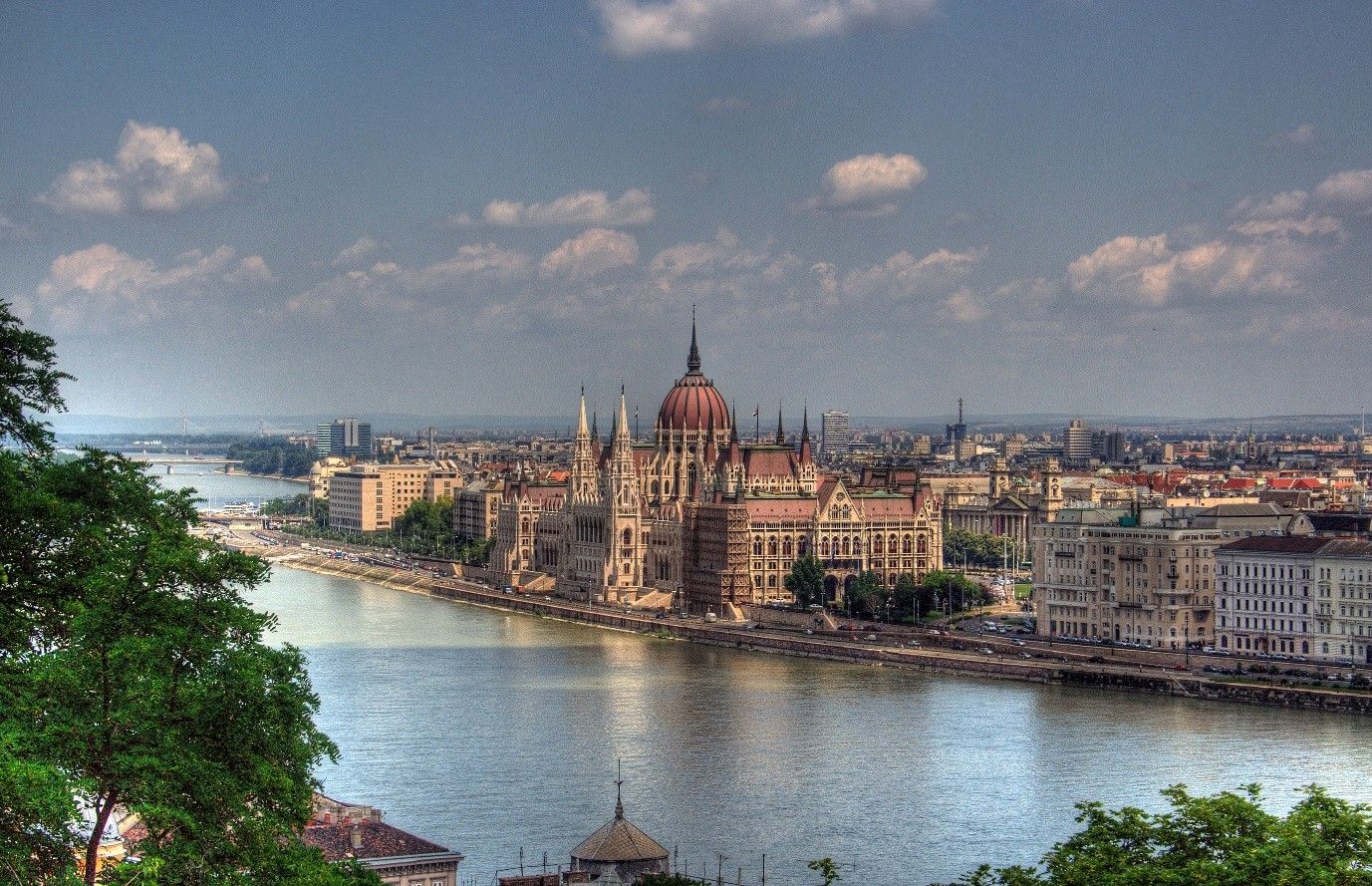 Author/Copyright holder: Maurice. Copyright terms and licence: CC BY 2.0
If old world Europe is more your thing – Budapest is a great option for the new digital nomad. It's very affordable and a nice place to see, too.
Other Popular European Digital Nomad Hubs
Prague (Czech Republic), Amsterdam (Netherlands), Tarifa (Spain), Brasov (Romania), Krakow (Poland) and London (UK) are among many others. Internet is good throughout Europe as is power. Health services are also pretty good everywhere, too.
Living costs vary wildly between countries. Visas may be difficult (or even impossible) to obtain for some nationalities in Europe without significant funds in your bank, long interviews in embassies and supporting paperwork provided.
North America
North America also has a thriving digital nomad scene. Our two picks for hotspots are Squamish (British Columbia, Canada) and Bend, (Oregon, United States).
Squamish (British Columbia, Canada)
Squamish is an outdoor paradise. It's the place to go if you've always wanted to learn kite surfing or rock climbing. Canada is famous for being safe, and it's one of the most well-organized places on the digital nomad circuit, too. The downside is that it is more expensive than many other destinations, but—if you can afford it—all facilities are high grade, including accommodation.
Bend (Oregon, United States)
Bend may not be a household name, but its beautiful environment and low cost of living (for the US) make it a very popular digital nomad destination. It's a long way from the rat race found in major cities in the US, and there are decent co-working options. As you'd expect, healthcare in the US is excellent, but it comes at a hefty price—and health insurance should be mandatory if you're going to work there.
Other Popular North American Digital Nomad Hubs
Taos (New Mexico, US), Boulder (Colorado, US), Puerto Escondido (Mexico), Banff (Alberta, Canada), Hanalei (Hawaii, US), Santa Barbara (California, US), and most major cities have digital nomad-friendly facilities.
North America (excluding Mexico and Central America) has a very strict visa regime, and it can be hard to obtain a visa from many countries outside of the English-speaking world and Western Europe. Living costs are on a par with Western Europe and Australia. Healthcare is good but the most expensive in the world, and insurance costs reflect that.
South America
Along with Asia, South America is a major digital nomad destination, and plenty of options thrive throughout the region for digital nomads. Our two picks are Cordoba, Argentina, and Cuenca, Ecuador.
Cordoba, Argentina
Argentina's second city is cheaper and less frantic than the capital, Buenos Aires. It's a university town with a laid-back vibe, and the cafes around the canal are a great place to work and enjoy the atmosphere of the city. It has some of the most happening nightlife in South America, and you only have to travel a short distance from the city to immerse yourself in beautiful countryside. Healthcare is decent in Argentina, too. It's worth noting that currency controls in Argentina can make it difficult to manage money in and out of the country.
Cuenca, Ecuador
Cuenca attracts an awful lot of North American digital nomads and also a fair number of backpackers and retirees. Visas are very easy to come by. The whole city is easy to walk around—internet connections are excellent. There are a lot of community activities and a thriving arts scene. The El Cajas National Park is on the doorstep, too.

Author/Copyright holder: Hjvannes. Copyright terms and licence: CC BY-SA 3.0
Cuenca has plenty of charm, too, and may be a wonderful place for those looking to enjoy Latin America as a digital nomad.
Other Popular South American Digital Nomad Hubs
Cusco (Peru), Medellin (Colombia), Buenos Aires (Argentina), Sao Paulo (Brazil) and most capital cities throughout the region.
Most of South America offers easy visa access to most nationalities. Transport through the region (except by plane) can be arduous. Medical care is not too bad, but you may need to insure for medical evacuation in some places, too. Petty and violent crime are not uncommon in South America—good travel insurance and sensible precautions are a good idea. The cost of living is comparatively low, though not quite as low as in South-East Asia.
Africa
Most of Africa is still lacking in good quality infrastructure, and it's a difficult place to be a digital nomad except in Cape Town, South Africa, where there is a small but growing digital nomad community. South Africa isn't a cheap destination like Asia or Eastern Europe, but facilities are generally of good quality, and it's not an expensive place to be, either. $1,500 a month is a minimum budget for a basic standard of life. Many nomads use South Africa as a short-term base when moving between Asia and South America. Petty crime is a concern in South Africa, and insurance for possessions is an absolute must.
The Take Away
There's a whole world out there, and as long as you can get internet access from a place—you can be a digital nomad there. However, most people start in digital nomad hubs because it's easier to acclimatize to the lifestyle. Here, we have set out to fire your imagination about where you could live and work as a digital nomad. It's a good idea to do some research online about a place before packing your bags and jumping on a plane.
Key considerations are normally the availability of visas, cost of living, healthcare and safety. On that note, always do your homework and consider regional safety issues if there have been developments in the area that might pose unnecessary risks or downright dangers. Always check on local developments in the area you want to head to. Always put safety first, and don't take foolhardy risks by trying to visit and work from lands where the general national sentiment will pose dangers to you. A handful of nations remain too hot to handle and definite no-gos in the early 21st century. Once you've got such real-world issues as these sorted out, the rest of seeing that big wide world is up to you.
References & Where to Learn More
Hero Image: Author/Copyright holder: Yuvipanda. Copyright terms and licence: CC BY 3.0
Plato, The Collected Dialogues of Plato: Including the Letters (Bollingen Series LXXI)
Work out cost of living before you go with this handy tool.
Get insight into places by examining expat blogs at the Expat Blogs Directory.