Do you want to know how design thinking is currently taught and applied in some of the world's most prestigious institutions and successful businesses? Look no further. The following videos, methods and tools will help you familiarize yourself with how design thinking is being used across organizations such as IBM, IDEO and the d.school. This knowledge is crucial if you want to effectively apply the design thinking process in your own work, and we therefore highly recommend you take a look at each of them in turn.
Different organizations and design leaders may use slightly different models of design thinking; however, what's clear to see is they all share a similar passion for the overall methodology. This shared passion for design thinking is what will teach you, excite you and inspire you to apply the process to your own work. Hear all about design thinking straight from the leaders in the field through the following compilation of videos, methods and tools!
Must-Watch Design Thinking Videos
1. Design & Thinking (74 min)
"So many people think it's in your genes—you're a creative person or you're not. I don't buy that."

—David Kelley, Founder of IDEO
The movie Design & Thinking is a documentary-style glimpse into the world of design thinking from the perspective of some of its leading practitioners, thought leaders and critics. The movie is by no means exhaustive; nor does it unpack the process or techniques in major detail.
Even though we highly recommend this movie, unfortunately, you'll have to pay to watch it. If you get the chance and ability to pay for the bundle and see it, it will definitely be useful as it provides an insightful introduction to the methodology and mindset of those who are well-experienced in the world of design thinking www.designthinkingmovie.com
2. 60 Minutes Interview with David Kelley (13 min)
David Kelley is an early founding member of what would later become IDEO, and he's also a leading figure in the Stanford d.school. Kelley is one of the pioneers of the design thinking methodology and is still highly engaged in its promotion and development.
The following interview aired on 60 Minutes and provides an insight into David Kelley's approach to design thinking, as well as how the methodology is applied at IDEO and the d.school:
You can read more about David Kelley in his bio:
http://www.ideo.com/people/david-kelley
3. Design Kit—IDEO.org (7 videos, 1-2 mins each)
This set of videos feature the key mindsets you should adopt when you try to solve problems as a design thinking practitioner. Each mindset is explained by a design thinking champion or leader of a company that successfully adopted the design thinking process. They're a must-watch if you want to get into the minds of the world's best design thinkers!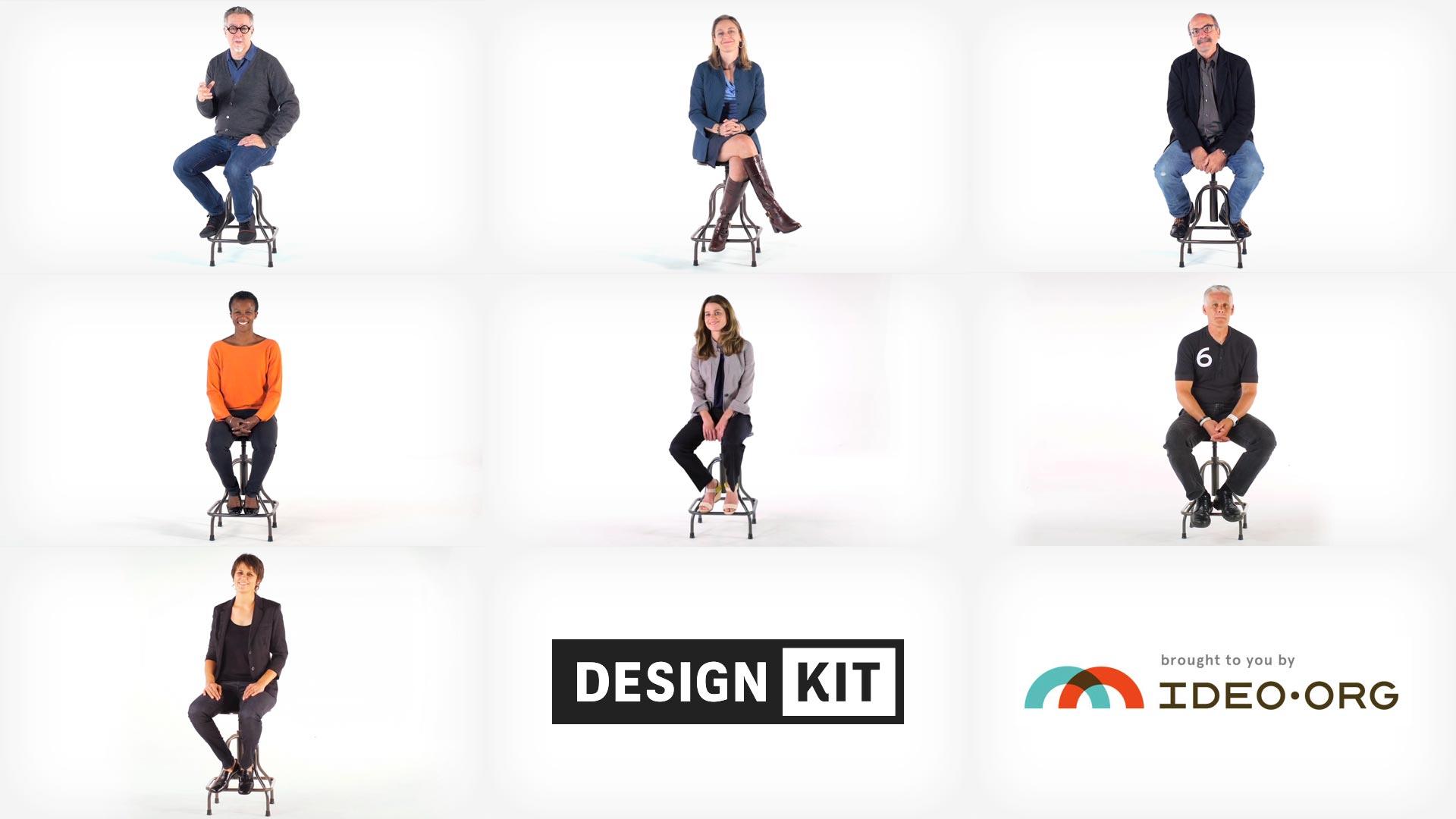 4. Want to Make Better Decisions? Know the Difference between Engineering and Design Thinking—Dave Evans via Big Think (7 min)
"Design Thinking is an innovation methodology, not a craft."
In this short video, Stanford University lecturer Dave Evans covers a range of topics related to design thinking with exceptional clarity. The difference between tame and wicked problems, the different types of thinking (optimization thinking, analytical thinking and, of course, design thinking) and how prototyping can be used to design your life are all covered within just six minutes. Dave Evans shows that design thinking is more than a skill—it's a transferable methodology which can be applied in almost all complex situations.
Trusty Design Thinking Methods and Tools
1. Human-centered Design Methods—IDEO.org
Along with the video series mentioned above, IDEO.org also provide access to a wealth of practical, human-centered design methods relevant to the design thinking process. They choose to separate the methods into three categories: Inspiration, Ideation and Implementation, and you can use this structure as a guide as you start to unleash your creativity. By the end, you'll have figured out how to put the people you serve (your users) at the center of your design process, as well as how to generate innovative solutions to difficult problems.
http://www.designkit.org/methods
To give you a bit more background on IDEO: they're one of the world's most successful design and innovation companies. IDEO placed design thinking at the very core of their problem-solving methodology and have developed a number of tools, books and videos to help people understand how design thinking operates, and how to use it within different settings.
Tim Brown is CEO of IDEO and is recognized as the person who made the term design thinking popular in the world of innovation. Tim provides great insight into what design thinking is, why it's needed and how it can be used in a variety of settings through his spoken and written work, as well as his project focus at IDEO. His book Change by Design is a must-read for anyone who wants to gain a deeper understanding of the roots of design thinking and its potential to help us create a brighter future.
http://www.ideo.com/people/tim-brown
2. Design Thinking Artifacts—Stanford d.school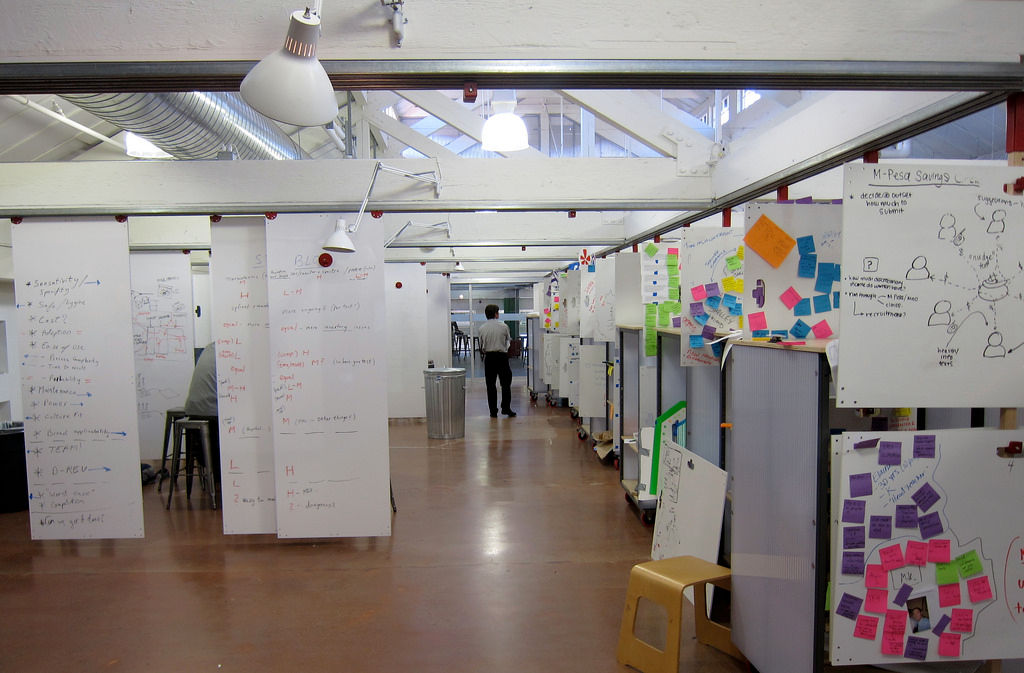 As world leaders in design thinking education, the Stanford d.school provide a set of artifacts to help you kick-start your design thinking journey. From content cards to furniture plans, visual aids and music recommendations, this set of tools will prove hugely beneficial to anyone who wants to apply design thinking in their place of work.
https://dschool.stanford.edu/resources/design-thinking-artifacts
The Stanford d.school, known officially as the "Hasso Plattner Institute of Design", gave design thinking its public face with their world-famous program—which they openly promote and share. The way they created, packaged and shared aspects of the design thinking process has driven many organizations and businesses across the world to uptake the design thinking methodology.
The Take Away
A wealth of inspirational resources exist in the world of design thinking, and they serve to educate, inspire and facilitate thousands of people to embrace the design thinking methodology every year. From thought-provoking videos, to prepackaged tools and music suggestions, you're never alone when it comes to design thinking—even if you're a complete newbie!
Images
Hero Image: Unknown.