You don't want to spend your whole life redesigning the wheel, do you? No, neither do we. If you are looking for a design that solves a problem that has been solved with a different application before, then the template for your wheel is probably already out there. This lets you save time and make an interface that might be somewhat familiar to your users already.
We've compiled a list of some of the best places to find UI design patterns on the web. Some are free; some ask you to pay for premium resources and the like. We want you to know we are NOT affiliates of any other site and have no financial interest in you purchasing anything from anywhere else online.
UI–Patterns
We like UI Patterns; it makes it easy to find patterns you like and group them together once you've decided something is useful. They also have a bunch of interesting articles on UI design patterns, which can help extend the way you approach using patterns in your designs.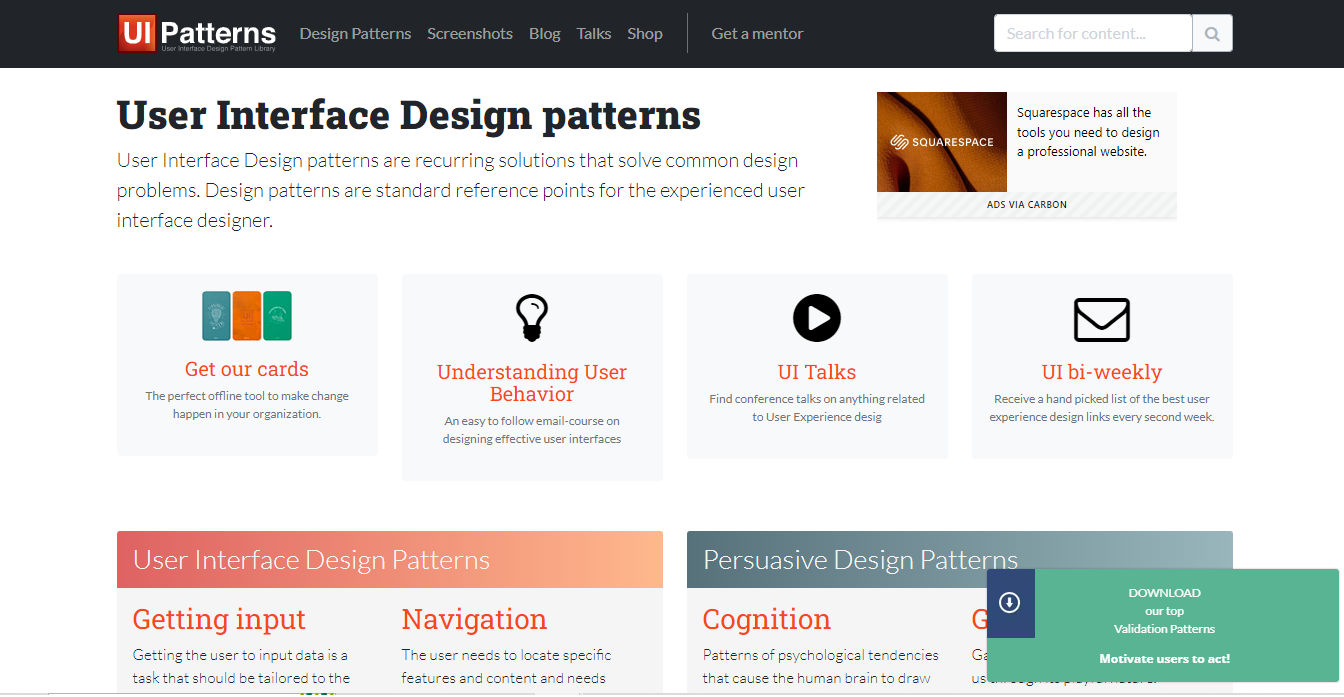 Behance
Behance is an invaluable repository of countless UX design portfolios and an excellent place to see what good UI design patterns look like in action.
Dribbble
Dribbble is another phenomenal UX portfolio website with endless inspirations and case studies for UI design patterns.
Mobbin
Mobbin is a carefully selected collection of the latest mobile design patterns from apps reflecting the best in design. They feature over 170 apps and 10,000 patterns from app stores from different nations, including the US.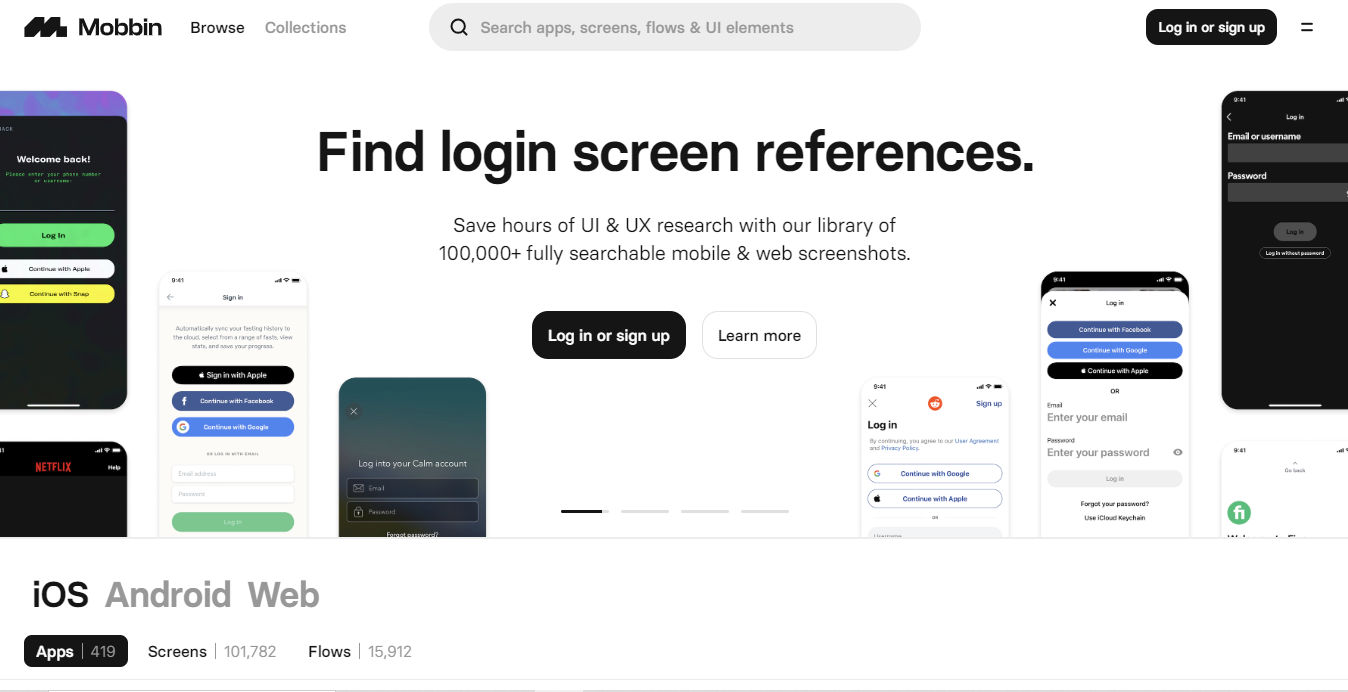 NPM
A nice collection of ingredients you need to "bake" a website. NPM is a great source of inspiration, and many of the patterns here are very good indeed.
Elements of Design
Some handy groupings of design elements are for use in Elements of Design. This goes a little beyond UI, but that's OK. There's plenty for the UI pro to use here too.
Good UI
Good UI actively publishes the results of great companies that learn by experimenting. Landing pages, funnels, e-commerce sites, apps – all improve with UI changes that positive design experiments back up.
SaasFrame
SassFrame is an innovative resource. They built an airtable of inspiration, soon translating into a rich website of SaaS marketing pages, email flows, as well as product designs and patterns.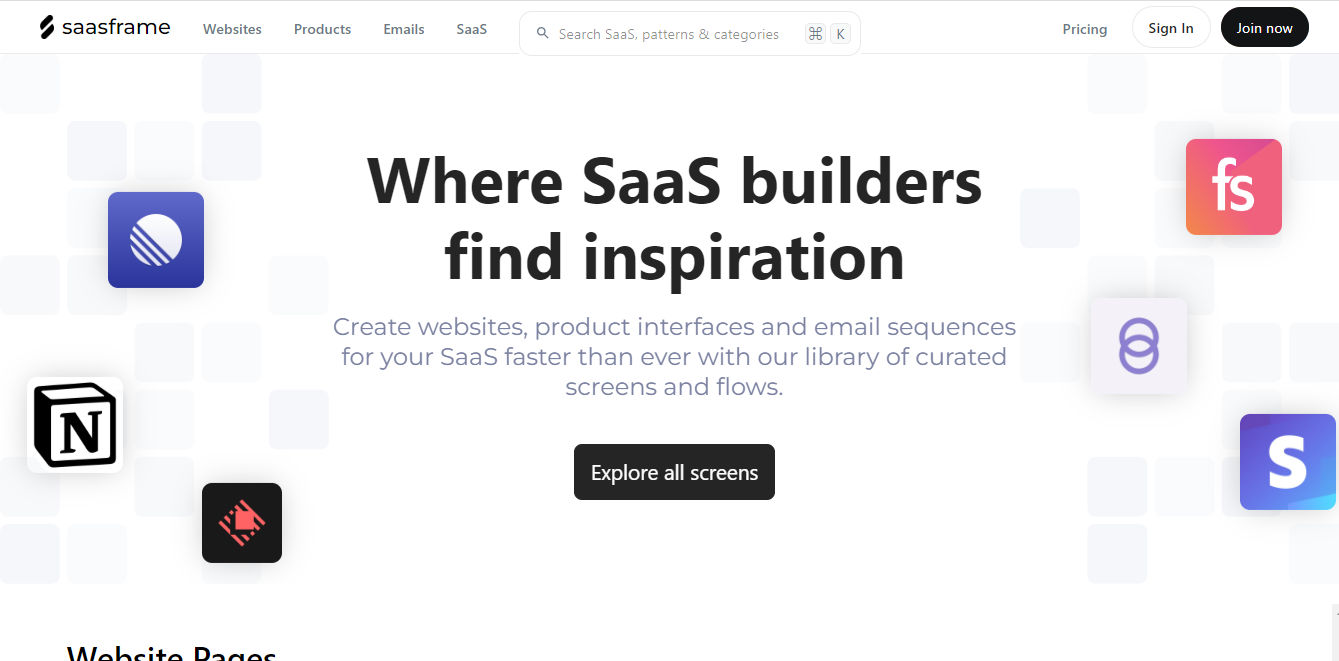 Pttrns.com
Pttrns.com provides thousands of curated mobile design patterns, online advice, and the ability to connect with other designers from all over the earth.
UI Recipes
UI Recipes analyzes the top UI patterns and latest design trends from the best mobile and web apps every week. They then turn them into actionable UI Recipes to design particular user tasks.
References & Where to Learn More
Hero Image: Jeremy Keith, CC BY 4.0
Course: UI Design Patterns for Successful Software.