Have you gained substantial experience in User experience (UX) design to the point where you're considering a career change?
If your answer is YES and conducting in-depth research makes you feel more content—you're ready for a career as a UX strategist!
However, the question is, do you understand how strategizing works?
"Strategy is about connecting the dots. It requires you to look at what's happened in the past and what's going on in the present to make better guesses about the future."

-Jaime Levy, author of UX Strategy - How to Devise Innovative Digital Products That People Want
Now that you have an idea, combine strategy with UX design. And that's how you create compelling digital products!
The role of a UX strategist is special. It bridges the gap between user experience design and strategic plans to achieve business goals. So, if you're wondering how to prepare for your debut in the fascinating and burgeoning field of UX strategy, then don't worry! We have got you covered.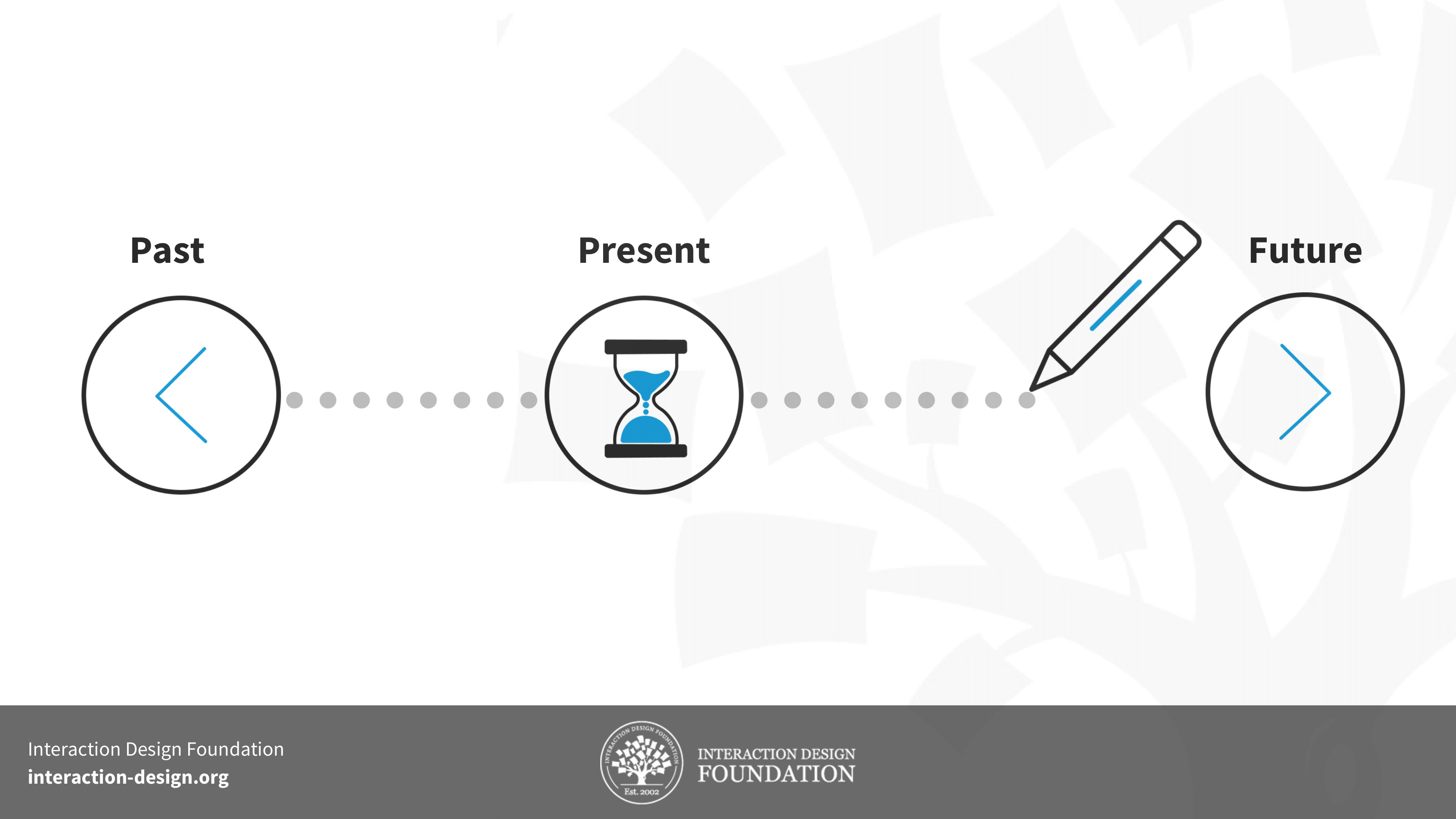 Read on to learn the difference between UX designers and strategists. We'll also walk you through the roles, responsibilities, required skills, and the best way to get ready for this role.
Table of Contents
Here's what you will find in this article:
What is a UX Strategy?

Difference Between UX Strategists and UX Designers

Common Roles and Responsibilities of a UX Strategist

What Skills Does a UX Strategist Require?

UX Strategist Toolkit

How to Become a UX Strategist
What Is a UX Strategy?
Before we dive deep into the nitty-gritty of UX strategy, we have a question for you.
What is the foundation of good user experience?
It's having a well-defined UX strategy in place. A UX strategy sets out the course your product will take to succeed. It is quintessential for giving users an engaging, seamless, consistent experience.
Moreover, UX strategy is the vision—a bigger picture of a solution you must validate with real potential customers before getting it into the marketplace. It is more about problem-diagnosing even before the problem arises.
While UX design is the process of designing solutions, UX strategy is all about planning the creation of these solutions. It incorporates user-centered insights with the business strategy to guide the UX team's work toward fulfilling both.
But what if there is no UX strategy in place?
Misguided research, substandard results, and reduced growth opportunities. Which means a complete waste of design and development time.
Without strategy, execution is aimless. Without execution, strategy is useless.

— Morris Chang, Founder of the Semiconductor Industry in Taiwan
Difference Between UX Strategists and UX Designers

You will find several differences in the roles and responsibilities of UX designers and strategists. These may drastically vary depending on the organization and its specific roles. But in general:

A user experience strategist studies user research methods and data to invent a long-term vision for a product or service. They work with the user experience and development teams to align UX design with business objectives, user needs, and technical requirements. A UX strategist is also involved in developing user personas, customer journey maps, and information architecture.
Learn more about UX strategy in the course provided by the IxDF | UX Management: Strategy and Tactics
On the other hand, as a UX designer, you're responsible for designing a product or service's user experience and aspects of the user interface. Your main objective is to meet the end user's expectations and enhance their experience. You must collaborate with UX strategists and stakeholders to understand user needs. With that in mind, you will create wireframes, prototypes, and digital experiences, setting the stage for appealing visual designs.
To help you better understand the differences between the two, we've broken them down below:
Differences Between UX Designers and UX Strategists

UX Designer

UX Strategist

Focuses on the end users' needs.

Focuses on bridging the gap between business goals with end users' needs.

Designs the visuals and experience of the product.

Ensures UX design is applied to a broader design and business strategy.

Is a team player and collaborates with various teams and departments.

Leads the design team to steer the brainstorming and research sessions.

Focuses on improving and enhancing user experience.

Focuses on improving and enhancing the business overall.
Common Roles and Responsibilities of a UX Strategist
Now that you know what UX strategy is and the differences between the role of a UX designer and a UX strategist, let's look at the responsibilities of a User Experience Strategist.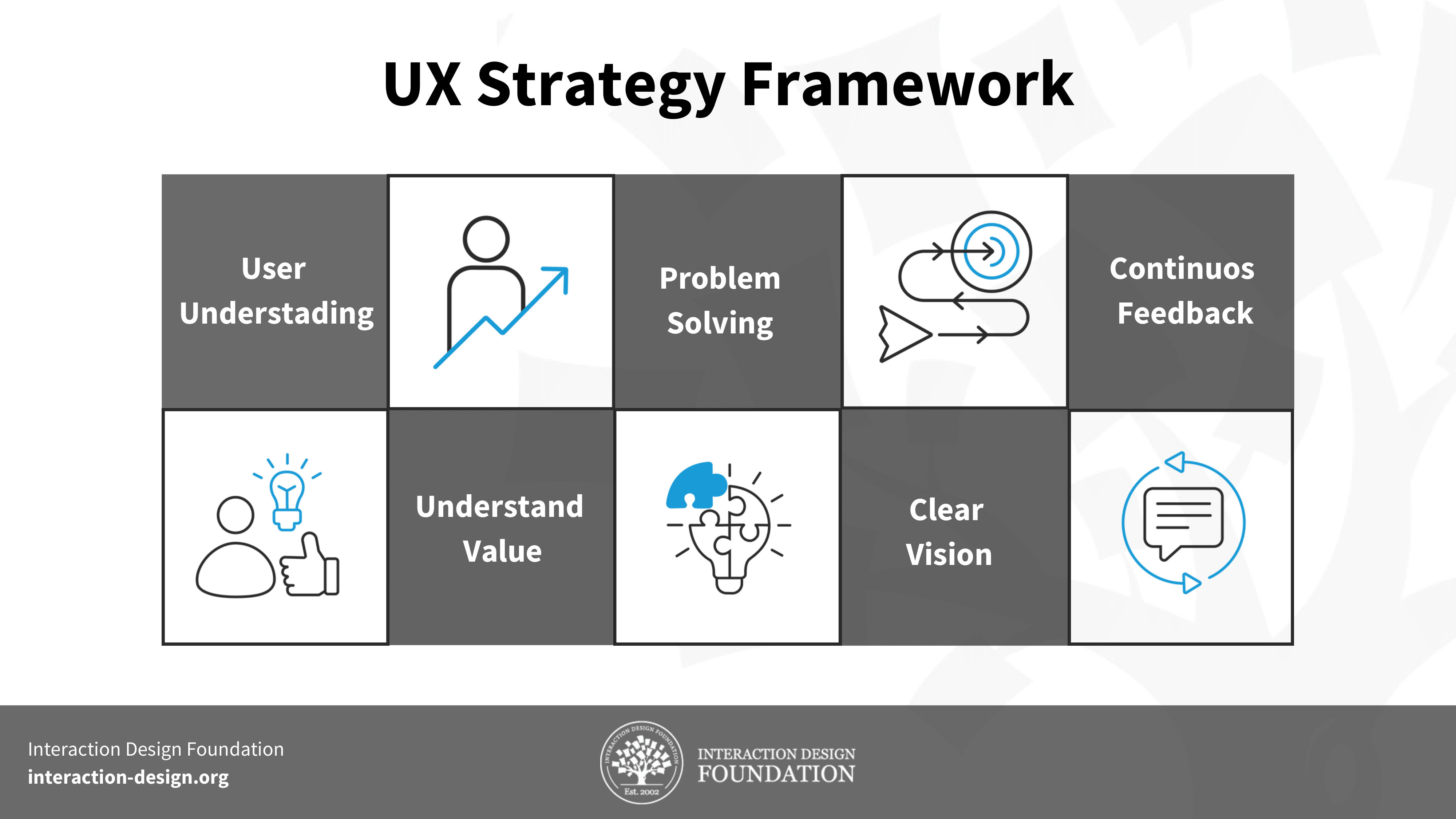 Note that these may vary from company to company, position, and roles. But to give you a general idea, here are the typical roles and responsibilities you may find in a UX strategist job description.
Client Negotiations: Directly communicate with clients to discuss and understand their business needs and goals.

Conduct User Research: Lead user research and brainstorming sessions to develop appropriate solutions.

Utilize business data: Implement data-driven strategies to help clients reach business goals.

Unify Discovery Research: Combine the gathered data through content strategy documents, presentation decks, and project briefs.

User Stories: Create concepts, roadmaps, and user journey maps through design sprints to ensure clear objects.

Storytelling: Draft use-case scenarios to explain the user problem and strategy briefs in a storytelling format.

Perform Site/App Audits: Conduct performance audits through various measurement tools that provide user behavior insights and suggest required design changes.

Identify Scope of Improvement: Study the product and review results to enhance user experience.
What Skills Does a UX Strategist Need?
Before answering this question, we have a few questions for you.
Do you have good communication skills?

How good are you at giving presentations?

How well do you manage client negotiations?
When you answer these questions, you'll understand that having solid UX design abilities is not enough. You need more than that to take your career up a notch as a UX strategist.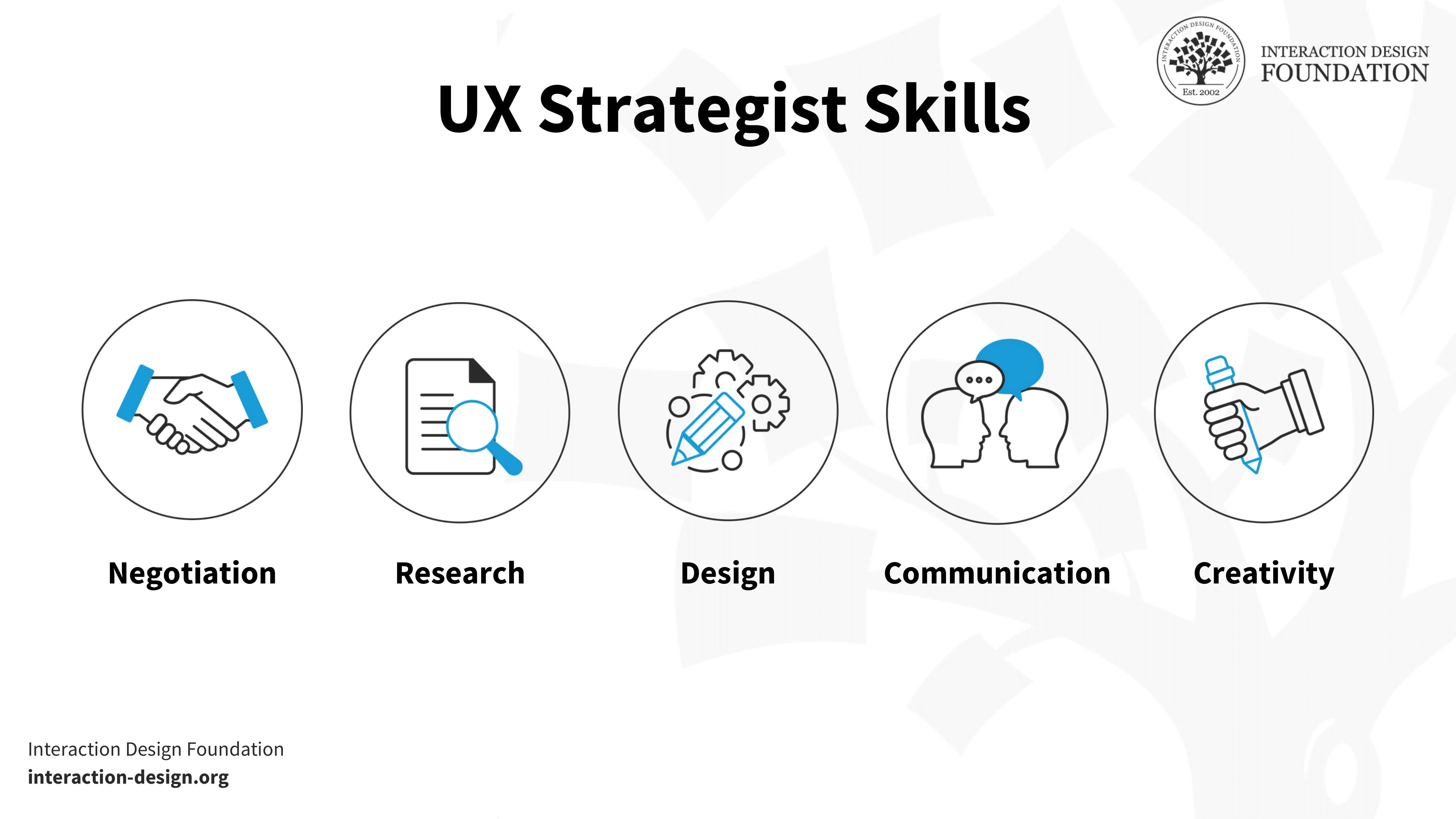 You must skill up and ensure that your profile checks the following technical and soft skill requirements:
How Much Do UX Strategists Earn?
With that, we've covered most of the important information. But one of the most critical questions is yet to be addressed.
How much can you earn as a UX Strategist?
Compared to other UX design roles, UX strategists get a good hike in salary. Given that it is a mid-level UX role, the average salary of a UX strategist is $104,937 / yr in the United States. And, if you're considering a Sr. UX strategist role, you can expect to earn an average salary of $131,408 / yr.
Salaries Across Various Experience Levels:
Salaries of Different UX Job Titles:
UX Strategist Toolkit
As a UX designer, you usually work with various designing tools like Adobe Illustrator, Adobe XD, Photoshop, and Figma. As a UX strategist, you must deal with different strategic frameworks to meet business goals.
But what exactly are these frameworks? Also, when and how do you use them?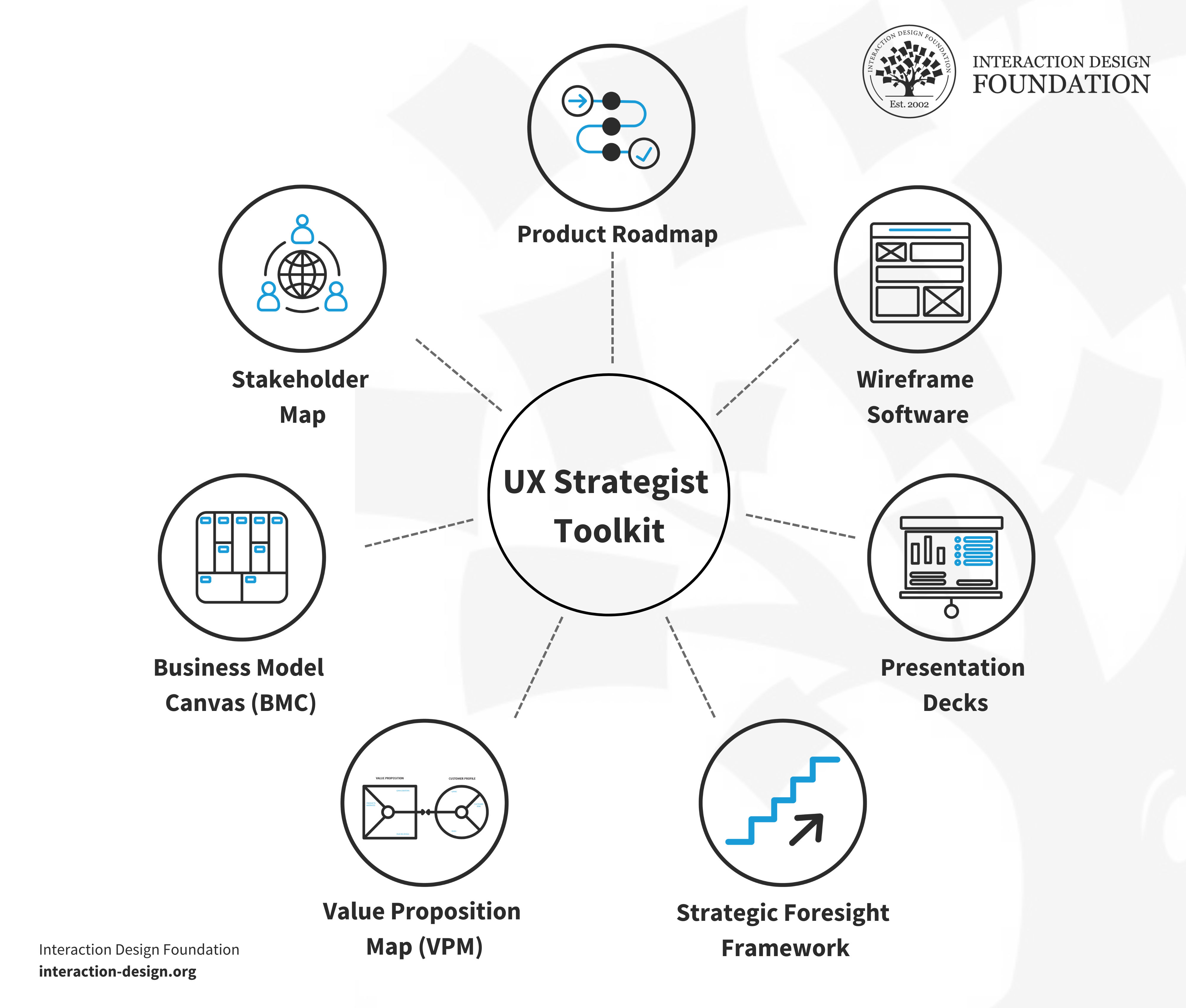 We have compiled a list of the most useful UX strategy tools you must know.
Business Model Canvas (BMC)
The BMC framework helps you better understand how a business and product creates, delivers, and captures value. This tool visually portrays and summarizes essential business activities to ensure they align with the overall value proposition.
Value Proposition Map (VPM)
A VPM (Value Proposition Map) is a powerful tool that visually depicts key things that make up your product simply yet effectively. It eases communication between UX designers and product managers, helping understand the needs of both parties.
Stakeholder Map
You can use a stakeholder map to identify, analyze and prioritize the key stakeholders involved in a project. It's a power-interest matrix that helps you understand their perspectives and their level of influence in the project.
Product Roadmap
A product roadmap helps predict and plan the evolution of a product throughout a specific time. Using this tool, you can assess the priorities through the perspective of a user and business needs to ensure you record both in the same direction.
Strategic Foresight Framework
The Strategic Foresight Framework combines various tools that help identify emerging trends in an industry. These tools help avoid potential future risks your product might have to face while driving toward new opportunities.
Presentation Decks
These will always remain your favorite tools as a UX strategist. With the help of presentation decks, you can effectively unify and present data, insights, and critical points of a business strategy.
Wireframe Software
Like a UX designer, you will have to deal with UX wireframing to demonstrate how UX design can help to meet business goals.
How to Become a UX Strategist?
UX strategy = Business goals + User experience.
First and foremost, familiarize yourself with the role's responsibilities, industry best practices, and essential tools. Once you've gained a solid understanding, evaluate your current standing and contemplate your next move.
With several years of professional experience as a UX designer, you are well-prepared to take on the role of a UX strategist.
Apply for the UX Strategy course by the IxDF to learn more about how to become a UX Strategist.
References and Where to Learn More
Learn UX strategy in depth and through use cases in this fantastic book by Jaime Levy: UX Strategy - How to Devise Innovative Digital Products That People Want
Learn more about UX strategy in the course provided by the IxDF: UX Management: Strategy and Tactics
Watch the masterclass by Kelly Jura, Vice-President, Brand & User Experience at ScreenPal User Journey Mapping for Better UX.
Watch the masterclass on How To Create Actionable Personas by Daniel Rosenberg, UX Professor, Designer, Executive, and Early Innovator in HCI.
Read this article, What is Information Architecture, to learn more about information architecture.
Read this article, Understanding Your Business To Get Your UX Strategy Right, to understand your business goals better.