The race to craft better and more engaging user interfaces intensifies as we witness the massive surge of online competition, with people creating three websites every second. As a result, there's an increase in the demand for skilled UX designers who can create seamless user journeys that captivate and retain the audience.
"Design used to be the seasoning you'd sprinkle on for taste; now it's the flour you need at the start of the recipe."
– John Maeda, Designer and Technologist, Vice President, Design and Artificial Intelligence at Microsoft
According to the Nielsen Norman Group's projections, 2050 will witness a surge to a staggering 100 million UX professionals worldwide. Recognizing this demand, numerous institutions have rolled out courses to foster this talent. But there's even better news: quality education does not always demand a premium cost.
Free UX courses, with their comprehensive content, are spreading this knowledge. Add to that the advantage of self-paced learning, which allows you to set your own schedule and progress at your own pace while balancing other commitments.
Whether you're a beginner eager to get into UX design or an existing professional aiming to refine your expertise, this guide serves your needs.
We've curated a list of the ten standout free UX design courses in 2023, along with their pros, cons, and essential details. So, let's get into it!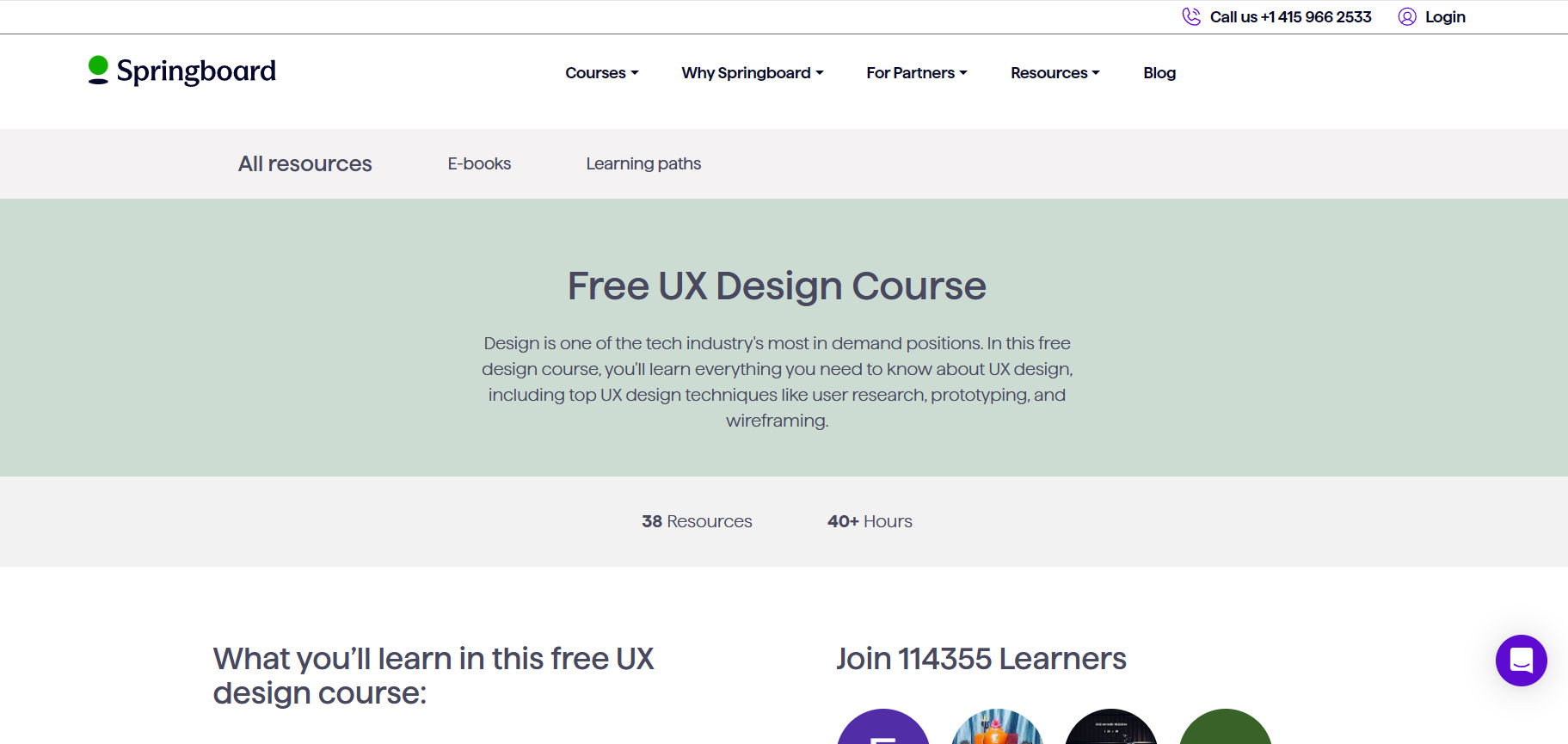 Springboard's free UX Design Curriculum offers insights into essential UX design techniques like user research, prototyping, and wireframing. With over 38 resources and 40+ hours of content, you will understand vital concepts such as UX design terminology, user-centered design, HTML, creating personas, and understanding how UX design interplays with other disciplines.
Springboard, a known entity in the tech education space, backs this course. Moreover, Julia, the course author, has a rich background in UX design, both as a senior designer and as an instructor at the reputable General Assembly.
Course Structure
Introduction to UX Design

UX Design terminology and best practices

Fundamental design research methods

User-centered design techniques

Interviewing users in real-world situations

Creating personas

Essential deliverables in UX design

Relationship of UX design to other disciplines
Pros
Curriculum aligned for career readiness, allowing students to start their UX career with a competitive edge.

A curated collection of top-notch UX design materials, including online courses, videos, and tutorials.

It caters to a range of individuals – from working professionals curious about UX design to students seeking to acquire a new skill set.
Cons
The course does not discuss the specifics of various UX design tools, although it does touch upon different software options.
Rating
8.5/10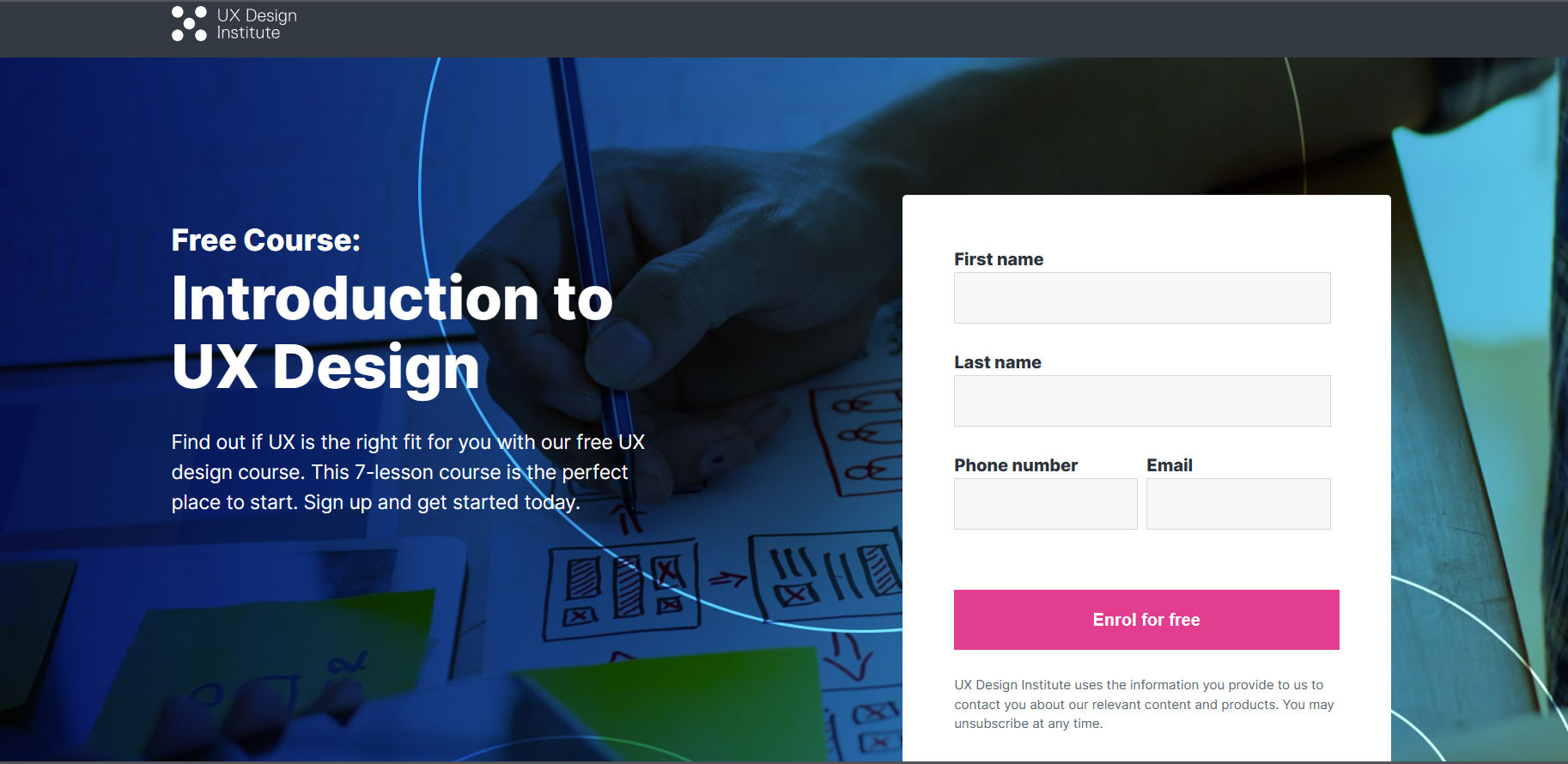 A free UI/UX design course for beginners, "Introduction to UX Design" is a seven-lesson free UI/UX design course. It aims to instill the foundational concepts of UX design principles. It's a suitable starting point for anyone wanting a career shift or curious about UX.
The UX Design Institute is reputable in the UX domain. The course material is taken from a university credit-rated study program, the Professional Diploma in UX Design, which has been helping numerous design aspirants to start careers in UX.
Course Structure
Introduction to UX and its importance

In-depth exploration of UX

Creating desirable products

Business benefits of UX

The UX design process
Pros
You can digest UX concepts at your leisure with bite-sized lessons.

Apart from the core lessons, it offers 18 supplementary resources to enrich your understanding.

The content includes insights from their comprehensive "Professional Diploma in UX Design," ensuring industry relevance.
Cons
UX Design Institute might contact you for promotions, though you can unsubscribe anytime.
Rating
8.5/10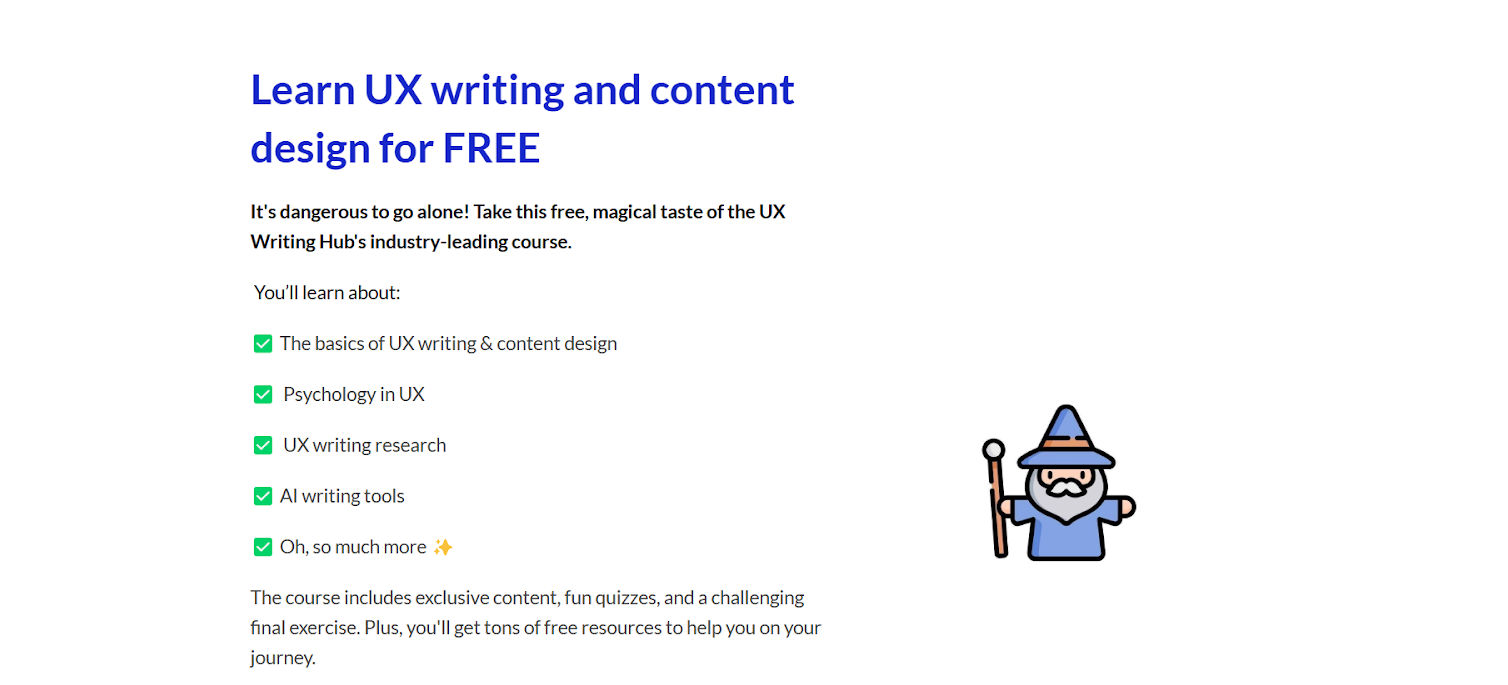 This comprehensive course covers the foundational concepts of UX writing, the psychology behind it, and the significance of research. It emphasizes the importance of putting content at the forefront of design and explores the evolution and relevance of microcopy. Additionally, the course offers insights into creating ethical products and guides on establishing content style parameters.
The credibility of this course is underscored by its industry-focused content and the glowing testimonials from seasoned professionals. Notable figures like Fiona Tinner from Ginetta Web and Yves Van Kerkhove from Colruyt Group laud the course for its insights and actionable techniques.
Course Structure
The basics of UX writing & content design

The Cost of Poor Design

Content First Design

Research Methods

Intro to Testing

Evolution of Microcopy

Psychology in UX

User Journeys

Content Style Guides
Pros
It combines the intricacies of design, psychology, and research, giving a well-rounded view of UX writing.

With exclusive content, quizzes, and a final exercise, the course ensures hands-on learning.

From understanding the significance of microcopy to creating ethical digital products, it covers a vast array of topics crucial to mastering UX research and writing.
Cons
While a later addition, some purists may feel that the emphasis on AI writing tools detracts from the human aspect of UX writing.
Rating
9/10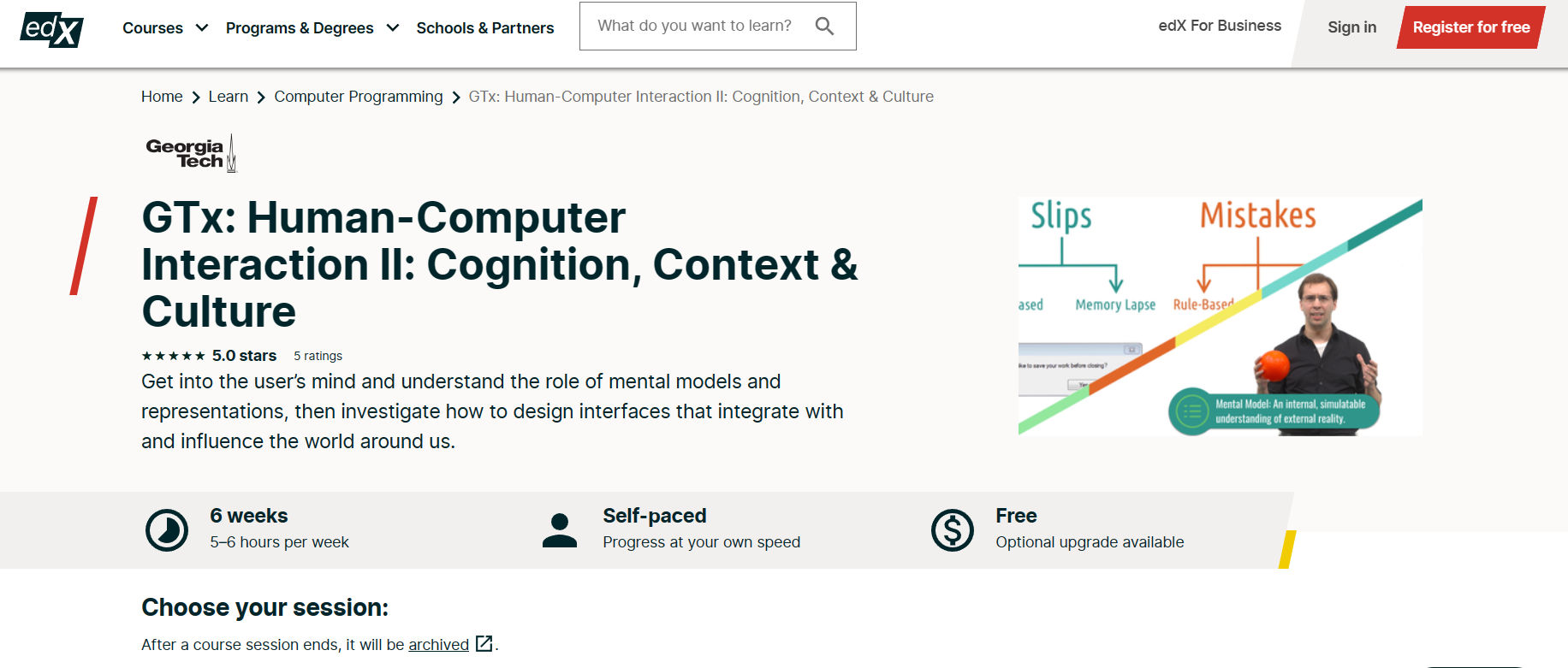 Offered by the renowned Georgia Institute of Technology on edX, this course explores the intricacies of human-computer interaction. It focuses on understanding user cognition and how interfaces integrate with the world around us. The course is part of Georgia Tech's Online Master of Science in Computer Science program, cementing its credibility in the field.
Course Structure
Role of mental models in guiding user-system interaction

Representation's impact on mental model development

Decomposition of human-computer interaction into discernible chunks

Using GOMS models for system-user interaction

Distributed cognition for large system design

Situated action's role in anticipating human behavior

Understanding society's influence on design and vice versa
Pros
This course offers insights into rarely discussed topics like "situated action" and "distributed cognition."

It is a part of a Professional Certificate program, enhancing its utility for career progression.

It gives the opportunity to connect with a global community of learners and professionals through edX's platform.
Cons
The course offers limited course material access in the free version.
Rating
9/10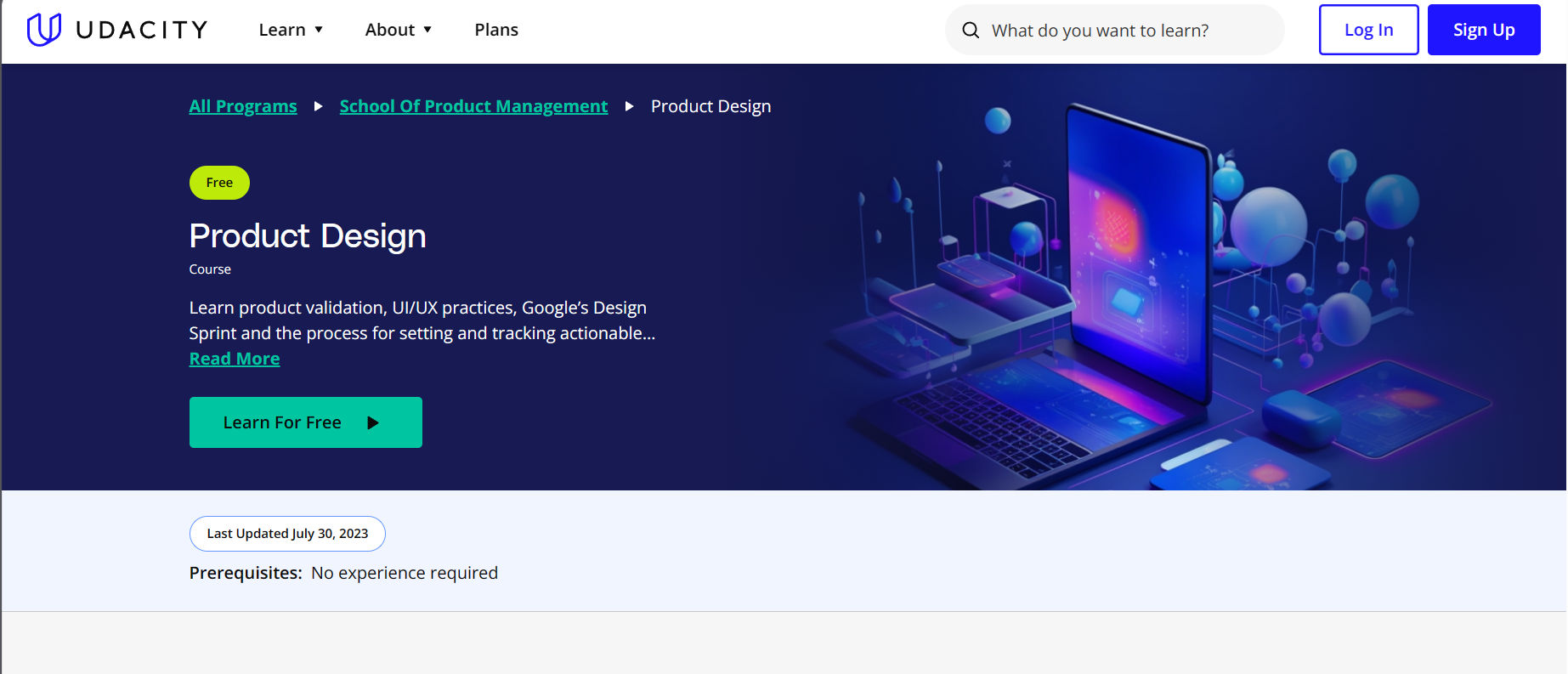 This course goes beyond aesthetics. It educates learners on the complexities of material design, user flows, and personas. An exciting module focuses on Google's Design Sprint, teaching students how to validate their ideas and craft compelling product mockups swiftly. You don't require prior experience to attend this course.
Instructors like Chris Saden and Amir Shevat, presumably well-established in the industry, contribute to the workshop's credibility.
Course Structure
Ideation and validation covering the principles of product ideation

Intricacies of UX and UI design

Steps required to validate ideas and create product mockups

Necessary key metrics
Pros
The course has up-to-date content in line with recent developments in the field.

There are no prerequisites to access this course, making it available to anyone interested in product design.

It emphasizes real-world tools and techniques, ensuring industry-relevant knowledge.
Cons
This is an introductory-level course. Advanced professionals might need help finding new insights.
Rating
8/10
Get your free template for "Sample PDF UX Portfolio"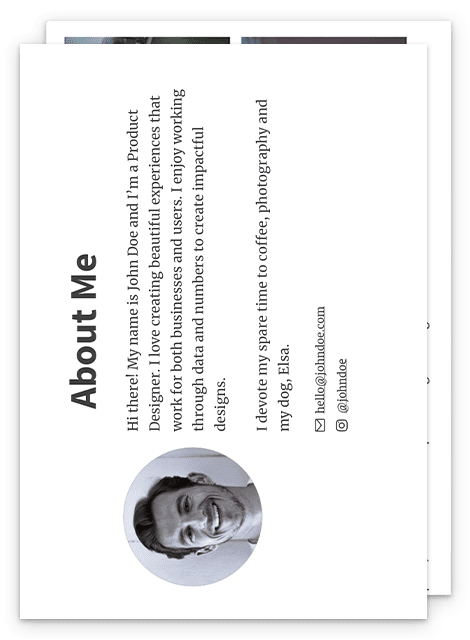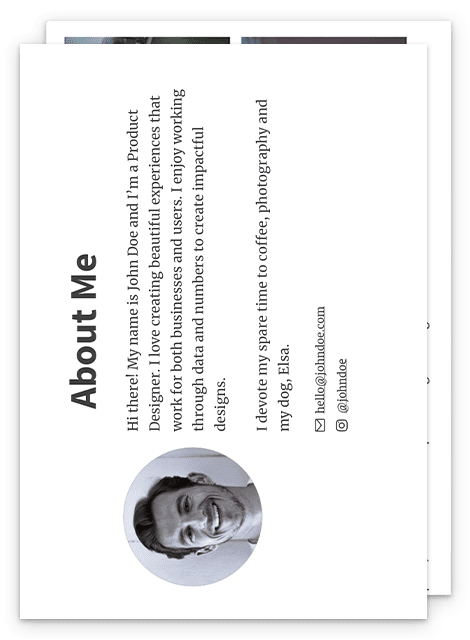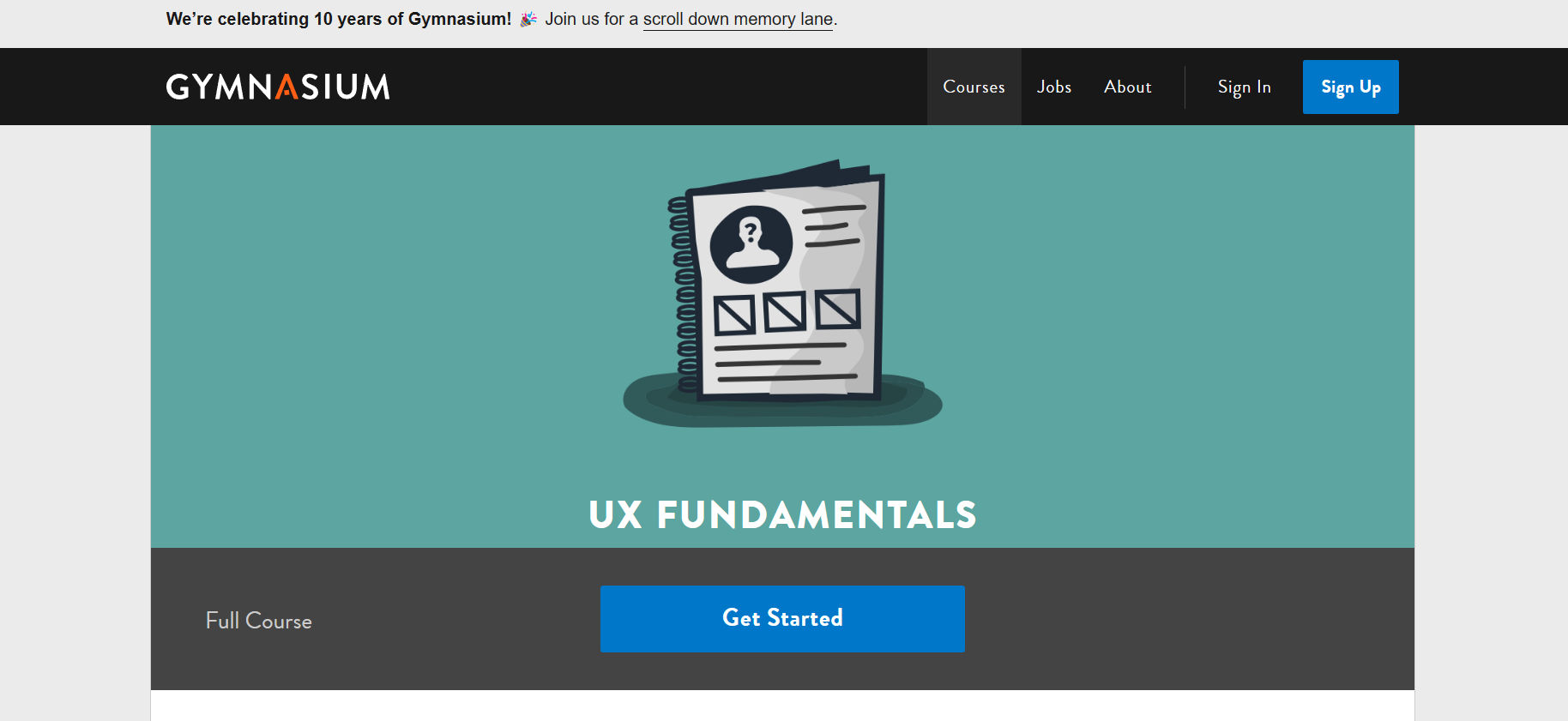 Ideal for beginners and those curious about UX, this two-hour session promises to be both informative and engaging. The course introduces participants to the sophisticated decision-making aspects that differentiate good user experiences from exceptional ones. This interactive learning experience encourages active participation through real-time Q&A sessions, engaging chatbox interactions, and practical exercises.
This workshop is tailor-made for beginners with no prior knowledge or experience in UX Design. The course is taught by highly experienced web developer and teacher Jim Webb, who has more than 1,800 hours of classroom experience.
Course Structure
Introduction to UX Design and its importance

Distinguishing factors between good and great user experiences

Interactive Q&A and chatbox interactions
Pros
The course covers each topic in detail, including ways to identify user needs to specify the path of your website.

You don't require prior coding knowledge.

You can learn UX design free, with insights from someone with extensive field experience.
Cons
Being only two hours, it offers an introductory glimpse into the design world.
Rating
8/10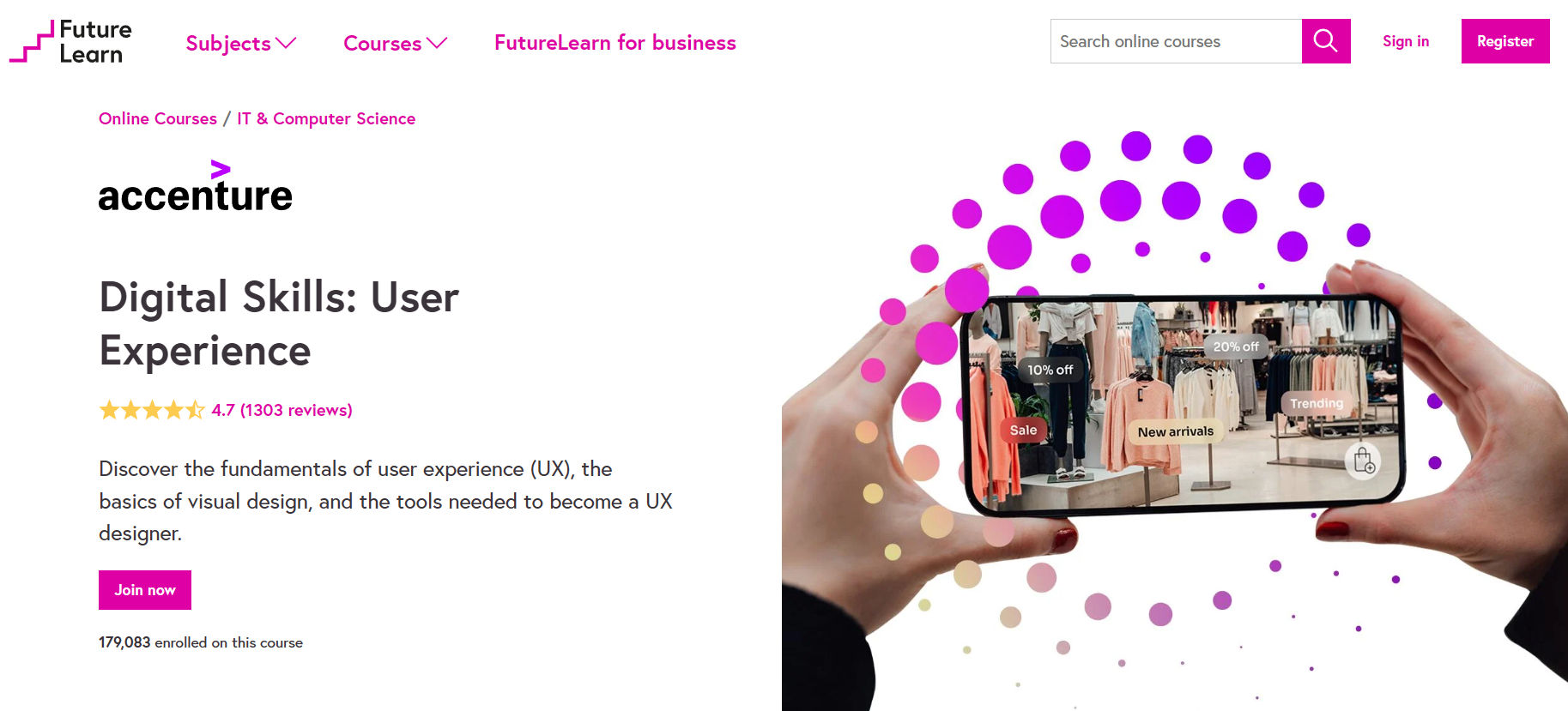 This two-hour livestream workshop gears participants toward decision-making. It aims to differentiate an ordinary user experience from an exceptional one. An industry professional guides attendees through essential foundational knowledge. The workshop covers UX tools and practices to provide a hands-on learning experience.
Accenture, a global leader in digital, cloud, and security services, developed this workshop. The course offers value for everyone. Whether you are new to UX or looking to enhance your UX design skills, this workshop has relevance and credibility in the industry.
Course Structure
Introduction to the world of UX design and its significance

Discovering the attributes that make a product delightful or otherwise

Emphasis on sketching as an effective medium to conceive and convey ideas
Pros
Despite being a short course, it covers essential UX concepts.

It uses videos, quizzes, discussions, and peer reviews for engaging learning experiences.

The CPD certification service certifies this course. It ensures adherence to professional development standards and enhances its credibility for completers.
Cons
Connectivity issues may disrupt real-time streaming.

Because they are live sessions, they may not be at convenient times.

Long-term access, tests and certificates require an upgrade (not free)
Rating
7/10
Criteria for Selecting the Best Free UX Design Courses When you choose the best mobile UX design course, evaluate several key factors, including:
Course Content: Ensure a well-rounded curriculum covering essential UX principles.

Instructor Credibility: Prioritize experienced instructors with a notable background in UX.

Past Reviews: Seek feedback from previous students to gauge course quality and relevance.

Accessibility: The course should be device-friendly and offer functionality options like subtitles for wider accessibility.

Practical Application: Opt for courses with hands-on projects or real-world examples.

Duration: Consider the length of the course in relation to the depth of content provided.

Certification: A free UI/UX design course with certification upon completion can add value.

Update Frequency: Check if the creators update the course content regularly with current UX trends and technologies. For example, with AI becoming mainstream, it's important to understand how to design using AI.
Still Don't Know Where to Start?
Taking the first step in your UX design journey might feel like a big task, but remember that every expert was once a beginner. The best UX design courses offer a blend of theoretical knowledge and practical experience, including modules on design thinking, mobile apps design, and even how to incorporate CSS into your prototypes.
These courses offer a comprehensive intro, from understanding the intricacies of user experience to the practicalities of visual design implementation. If you ever find yourself overwhelmed, revisiting our criteria for selection might help narrow down your choice.
While we're on the topic, have you considered exploring the plethora of UX design courses we offer at IxDF? Our 7-day free trial is an excellent way to get a taste of our comprehensive free online courses. With expert master classes, exclusive UX meet-ups for networking, and a range of design tools and literature, it's no wonder platforms like Forbes compare our approach to an "Ivy League level education in UX."
No matter where you start, be it free online courses or our esteemed courses at IxDF, you're sure to gain a holistic understanding of user experience down to the details of design implementation. And if decisions get too overwhelming, circling back to our criteria for selection can offer clarity.
Looking to explore more? Our FAQ page can provide further insights. Keep exploring, and keep learning!