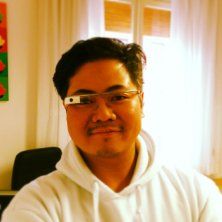 Hoang Huynh
Head of Experience and Service Design at PRSD
Description
I design strategies and workflows for big companies in order to create the conditions for outstanding experiences to happen. I help companies to create services and products, with both traditional and digital touchpoints, including anything that stands in between, such as wearables and Internet of Things devices.

My place is right in the middle of the intersection of Users and Business objectives, and my role is to align designers, developers and stakeholders to a clear and common direction.

I do have user research, design thinking, interaction, management and technical skills, but where I really shine is 'connecting dots': experience, strategy and innovation.

I do successfully manage and work with medium sized multidisciplinary teams, in very different scenarios B2B and B2C: financial services, e-commerces, public administrations, tourism, smart cities and startups.

Personas, Journeys, Blueprints and Mental Models are just means to an end, and my end is to implement the correct concept of service ownership.

My current obsession: Organizational Design.
Course Certificates Earned
Courses Hoang Is Taking