How to Design for Augmented and Virtual Reality
How This Course Will Help Your Career
What You'll Learn
How to design for AR and VR from novel and unique perspectives
The three keys to designing for this new medium: Storytelling, Imagineering, and Improvisation
How to enhance immersion in order to improve your users' experience
How to create 3D personas to improve spatial navigation, layout, and content
How to incorporate the brain's responses to 3D interfaces by taking visual, auditory, and kinesthetic interactions into account
Practical tips to avoid known UX problems when designing for AR and VR
Augmented reality (AR) and virtual reality (VR) are quickly becoming huge areas of technology, with giants like Apple, Microsoft and Google competing to provide the next big AR or VR experience. Statista predicts that the worldwide user base for AR and VR will reach 443 million by 2025, meaning that it is becoming increasingly important for UX designers to know how to create amazing VR and AR experiences. Designing for 3D experiences will require completely new ways of thinking about UX design—and the question is, are you well equipped to tackle this new field of design?
The good news is that while AR and VR hardware and software is changing dramatically, UX principles and techniques for 3D interaction design will remain consistent. It's just that new opportunities and sensitivities will present themselves to designers and developers. This course will give you the 3D UX skills to remain relevant in the next decade and beyond. You'll be able to create immersive experiences that tap into the novel opportunities that AR and VR generate. For example, you will need to bring together key UX concepts such as emotional design, social UX, and gamification in order to create an immersive AR or VR creation.
AR and VR need to be easy to use in order to provide users with experiences that wow. Avoiding common usability mistakes and applying the principles of storytelling will help you carefully craft 3D experiences that delight, intrigue, amuse, and most of all evoke the response you intended. You'll need to engage users in first-person narratives by making use of spatially dynamic UI's, including gaze, gesture, movement, speech, and sound—often used in combination.
During the course, you will come across many examples and case studies from spatial and holographic interface designers. You will master how to create immersive 3D content for AR and VR that provides rich user experiences. The course offers exercises and challenges throughout, all aimed at helping you and/or your team practice your emerging or existing AR/VR skills. You will be taught by Frank Spillers, who is a distinguished speaker, author, and internationally respected senior usability practitioner with over 15 years of experience in the field.
Gain an Industry-Recognized UX Course Certificate
Use your industry-recognized Course Certificate on your resume, CV, LinkedIn profile or your website.
Our courses and Course Certificates are trusted by these industry leaders:
Is This Course Right for You?
This course is aimed at designers, developers, and content creators who are looking to learn or enhance their skills when designing for AR and VR. Despite this being one of our advanced courses, it contains beginner, intermediate, and advanced material. Unlike other AR and VR design courses that dwell on introductory content, we quickly move beyond the basics in order to give you strategies and techniques to develop your 3D UX design skills.
This course will appeal to:
UX designers, interaction designers, and 3D UI designers keen on learning how to create immersive 3D content
Unity developers and 3D developers who want to to create user-focused experiences
Product managers interested in, or working with, the development of AR/VR products
Storytellers, content creators, and filmmakers who want to use their storytelling abilities to create engaging AR/VR content
Marketers interested in taking advantage of AR/VR technology in their marketing strategy
Creative designers, artists, and entrepreneurs who are looking to set themselves apart by tapping into the new market for AR/VR content
Courses in the Interaction Design Foundation are designed to contain comprehensive, evidence-based content, while ensuring that the learning curve is never too steep. All participants will have the opportunity to share ideas, seek help with tests, and enjoy the social aspects afforded by our open and friendly forum.
Learn and Work with a Global Team of Designers
You'll join a global community and work together to improve your skills and career opportunities. Connect with helpful peers and make friends with like-minded individuals as you push deeper into the exciting and booming industry of design.
Lessons in This Course
Each week, one lesson becomes available.
There's no time limit to finish a course. Lessons have no deadlines.
Estimated learning time: 33 hours 36 mins spread over 7 weeks .
Lesson 0: Welcome and Introduction
To be scheduled. Estimated time to complete: 1 hour 39 mins.
0.1: Welcome and Introduction (10 mins)

0.2: An introduction to courses from the Interaction Design Foundation (37 mins)

0.3: How to Earn Your Course Certificate (16 mins)

0.4: Expand your network and grow your skills in our online forums (5 mins)

0.5: Meet and learn from design professionals at an upcoming meet-up (1 min)

0.6: Gain Timeless Knowledge Through Courses From the Interaction Design Foundation (21 mins)

0.7: Mandatory vs. Optional Lesson Items (7 mins)

0.8: A Mix Between Video-Based and Text-Based Lesson Content (6 mins)
Lesson 1: Getting in the Space (3D UX)
To be scheduled. Estimated time to complete: 4 hours 50 mins.
1.1: Imagination Is What It's All About (12 mins)

1.2: The Challenge for 3D Interaction Design (16 mins)

1.3: AR/VR/MR Distinctions (44 mins)

1.4: Designing for Presence (40 mins)

1.5: Discussion Exercise (6 mins)

1.6: First 30 Seconds Experience (22 mins)

1.7: Discussion Exercise (6 mins)

1.8: Exploring Spatial Interfaces (45 mins)

1.9: Storytelling Essentials (29 mins)

1.10: Improv Essentials (38 mins)

1.11: Discussion Exercise (6 mins)

1.12: Imagineering Essentials (31 mins)
Lesson 2: Getting familiar with 3D UIs
To be scheduled. Estimated time to complete: 3 hours 33 mins.
2.1: Specifying Your Experience Design Plan (30 mins)

2.2: Discussion Exercise (7 mins)

2.3: The Reality of Your User's Brain in 3D (38 mins)

2.4: The Reality of Your User's Brain in 3D: Gaze and Gesture (32 mins)

2.5: The Reality of User's Brain in 3D: Voice (19 mins)

2.6: Your Designer's Brain in 3D: What You Need to Know? (26 mins)

2.7: Transitioning From 2D UI's to 3D UI's (58 mins)

2.8: Discussion Exercise (6 mins)
Lesson 3: Designing 3D Story Flow
To be scheduled. Estimated time to complete: 4 hours 14 mins.
3.1: Storytelling in VR and MR: 7 Essential Musts (46 mins)

3.3: Discussion Exercise (6 mins)

3.4: Use Narrative Essentials (50 mins)

3.5: Plotting Asynchronous Narrative (57 mins)

3.6: Developing Your Personas (43 mins)

3.7: Discussion Exercise (6 mins)

3.8: Designing Around Hardware and Technology Limits (16 mins)
Lesson 4: How to Wireframe 3D Interactions
To be scheduled. Estimated time to complete: 5 hours 31 mins.
4.1: Developing Your Interaction Models for VR, MR, AR (53 mins)

4.2: Holographic Interface Storyboarding Techniques (1 hour 5 mins)

4.3: Wireframe Example: The Document Reviewer (11 mins)

4.4: Wireframing Immersive Interactions (1 hour 53 mins)

4.5: 3D Wireframing Tools (38 mins)

4.6: 3D Prototyping Activity (48 mins)

4.7: Open Discussion (6 mins)
Lesson 5: Social VR and Collaborative Virtual Environments
To be scheduled. Estimated time to complete: 2 hours 56 mins.
5.1: 5 Important Social UI Characteristics (46 mins)

5.2: Communication, Coordination and Collaboration (43 mins)

5.3: 3 Tips for Better Social UX (49 mins)

5.4: Social VR: Facebook Case Study (35 mins)

5.5: Discussion Exercise (6 mins)
Lesson 6: Bringing It All Together
To be scheduled. Estimated time to complete: 7 hours 37 mins.
6.1: Designing Your 3D Experience (2 hours 3 mins)

6.2: Defining Spatial Interactions (1 hour 23 mins)

6.3: Spatial UI Considerations (55 mins)

6.4: 3D Navigation (49 mins)

6.5: Designing Immersive Content (32 mins)

6.6: Holographic UI Design (1 hour 4 mins)

6.7: Gamification for Any Immersive Experience (48 mins)

6.8: Discussion Exercise (6 mins)
Lesson 7: Validating Your 3D Experience
To be scheduled. Estimated time to complete: 3 hours 17 mins.
7.1: Evaluating Your Design (41 mins)

7.2: Discussion Exercise (7 mins)

7.3: Measuring Presence (1 hour 8 mins)

7.4: Tools for Evaluating VR/AR Experience (32 mins)

7.5: Inclusive Design: Accessibility, Gender, Localization (52 mins)
Lesson 8: Course Certificate, Final Networking, and Course Wrap-up
To be scheduled.
8.1: Get Your Course Certificate (1 min)

8.2: Course Evaluation (1 min)

8.3: Continue Your Professional Growth (1 min)
Learning Paths
This course is part of 3 learning paths:
How Others Have Benefited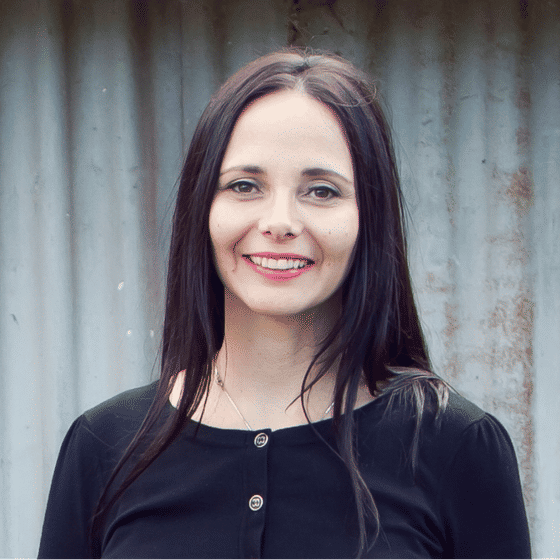 Laura Gieco, Australia
"The course was a great introduction for me to the world of VR/AR. The instructor is very engaging, knowledgeable and gives lots of examples from the real world and his own experience. I also enjoyed doing the in class exercises and little challenges. Definitely helped me to learn how to think when designing VR/AR."
---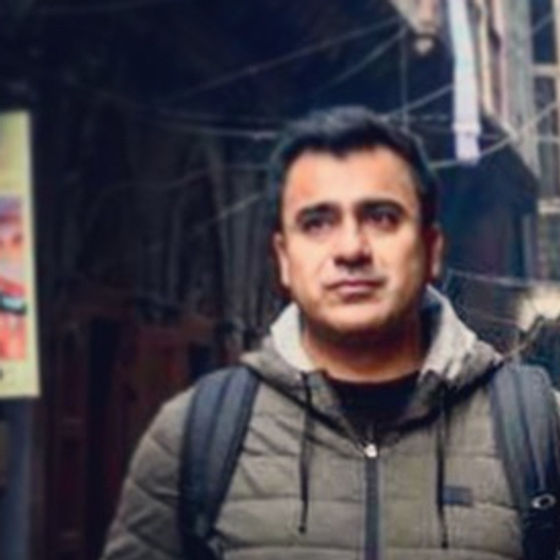 daksh sahni, United States
"Loved the multi modal teaching method—video, exercises and assignments. The community in the course was also very strong and everyone contributed a lot—I learnt a lot from other peers as well. The instructor is very effective, knowledgable and really hit on the topics that I needed to learn in this course! In fact, I have been interviewing and some of the answers to the questions the hiring managers asked me came from what I learnt in this course."
---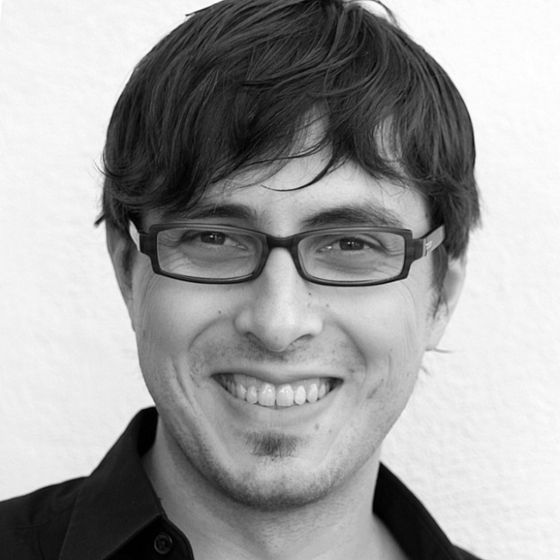 Björn Rohles, Luxembourg
"Frank Spillers has a very engaging teaching style and profound knowledge. It is always a pleasure to listen to him discuss the course topics. In this one, there were a lot of brilliant examples from different fields (e.g., games, holograms, business contexts, accessibility…), which made it easy to follow the course even without much experience in XR."
How It Works
Lessons are self-paced so you'll never be late for class or miss a deadline. Learning and life, hand in hand.

Earn Course Certificates.

Your answers are graded by experts, not machines. Get an industry-recognized Course Certificate to show you've put in the work.

Grow your professional knowledge by watching Master Classes, networking within our UX community, and more.
Start Advancing Your Career Now
Join us to take "How to Design for Augmented and Virtual Reality". Take other courses at no additional cost. Make a concrete step forward in your career path today.
Advance my career now