The Psychology of Online Sales: The Beginner's Guide
How This Course Will Help Your Career
Selling online isn't easy: 69% of users abandon their shopping carts before checking out, according to Baymard Institute, a UK-based web usability research organization.1 That's quite scary; what about the good news? Well, Baymard also found that many of the problems with online stores are solvable with changes to design.
How do you design to capture someone's attention and then focus that attention where you want it? Also, once you've attracted potential clients to your website, how do you present your goods and services so that they will buy them? For that, you will need to acquire and apply knowledge in human psychology—how to design to persuade the subconscious mind, compete with competitor sites so as to grab your users' attention, and retain your customers in order to build a long-term relationship. These may sound like a huge range of skills to take on; happily, though, this course covers every aspect you'll need. It's based on tried and tested psychological techniques that bring together content and design so as to deliver increased sales and increased profits.
We have designed the lessons in this course to help you overcome barriers to online selling. By gaining an understanding of how your customers think, you will have the knowledge to drive sales with the confidence to know that your web design is working for you and your customers.
What you will learn
How decisions are made in the brain via the subconscious mind, and which part of the brain is really the web designer's customer
How to create an online environment in which people feel part of a larger group, where they are grateful for your service, and show that through purchasing your products and services
How to know where someone's attention will be focused on your site, and how to make use of even the shortest attention span to generate sales
What the psychology of choice is, and how you can harness it to generate sales rather than turn customers off
How to use powerful wording choices for content that focuses on the client and builds their commitment to a purchase from you
How to tap into the subconscious drivers that steer people into buying a product or service.
How a coherent narrative can make it easier for your customers to engage with you and stay engaged
How to keep your customers coming back in an ethical manner, thus generating repeat sales
How to design for sharing, the next big thing in online selling
Who should take this course
This is a beginner-level course suitable for those from any walk of life who want to take an online business to the next level:
UX designers looking to design persuasive experiences to improve the conversion rate of e-commerce sites
Project managers interested in building online businesses that engage shoppers
Software engineers seeking to gain an understanding of psychology, sociability, and design
Entrepreneurs who want their online shops to take off and perform better than the competition
Marketers looking to improve the entire sales funnel by adopting a user-centric approach
Newcomers to design who are considering making a switch to UX or web design
Anyone who is intending to set up his/her own online business, product, or service
Courses in the Interaction Design Foundation are designed to contain comprehensive, evidence-based content, while ensuring that the learning curve is never too steep. All participants will have the opportunity to share ideas, seek help with tests, and enjoy the social aspects afforded by our open and friendly forum.
Learn and work with a global team of designers
When you take part in this course, you will join a global multidisciplinary team working on the course and the exercises at the same time as you. You will work together to improve your skills and understanding. Your course group will be made up of an incredibly diverse group of professionals, all of whom have the same objective—to become successful designers. It's your chance to learn, grow, and network with your peers across the planet.
1 37 Cart Abandonment Rate Statistics, Baymard Institute
Gain an Industry-Recognized UX Course Certificate
Use your industry-recognized Course Certificate on your resume, CV, LinkedIn profile or your website.
Our courses and Course Certificates are trusted by these industry leaders:
Lessons in This Course
Each week, one lesson becomes available.
There's no time limit to finish a course. Lessons have no deadlines.
Estimated learning time: 37 hours 33 mins spread over 10 weeks.
Lesson 0: Welcome and Introduction
To be scheduled. Estimated time to complete: 1 hour 44 mins.
0.2: An introduction to courses from the Interaction Design Foundation (37 mins)

0.3: Let our community help you (1 min)

0.4: Meet your peers online in our discussion forums (6 mins)

0.5: Meet and learn from design professionals at an upcoming meet-up (1 min)

0.6: Gain Timeless Knowledge Through Courses From the Interaction Design Foundation (21 mins)

0.7: How to Earn Your Course Certificate (16 mins)

0.8: Mandatory vs. Optional Lesson Items (7 mins)

0.9: A Mix Between Video-Based and Text-Based Lesson Content (8 mins)

0.10: Discussion Forum (6 mins)
Lesson 1: The Subconscious Mind – The Customer of Design
To be scheduled. Estimated time to complete: 5 hours 13 mins.
1.1: Making a Decision-The Thought Process (36 mins)

1.2: The Three Parts of Your Brain (12 mins)

1.3: The Old Brain (34 mins)

1.4: The Mid Brain (12 mins)

1.5: The New Brain (8 mins)

1.6: Emotional Perception: Finding Our Emotions (11 mins)

1.7: Emotions Control How We Act (9 mins)

1.8: The Subconscious Mind - Working While We Aren't (37 mins)

1.9: The Subconscious Mind: Speed and Accuracy (12 mins)

1.10: Do we really know what we like? (33 mins)

1.11: Know Your Audience (35 mins)

1.12: Cultural Differences (15 mins)

1.13: Gender Differences (1 hour 5 mins)
Lesson 2: Introducing Social Validation
To be scheduled. Estimated time to complete: 4 hours 39 mins.
2.1: The Bystander Effect Offline (7 mins)

2.2: Bringing the Bystander Effect Online for Help (35 mins)

2.3: The Power of Strangers (33 mins)

2.4: Reviews and Ratings (38 mins)

2.5: Rational Resistance? (12 mins)

2.6: More than Sales (37 mins)

2.7: Obligation, Obligation, Obligation (35 mins)

2.8: Harness a Refusal for Sales (33 mins)

2.9: Harness a Concession for Commitment (8 mins)

2.10: No Strings Attached! (40 mins)

2.11: Discussion Center (6 mins)
Lesson 3: Design to Grab Attention
To be scheduled. Estimated time to complete: 3 hours 10 mins.
3.1: The Basics (35 mins)

3.2: The Website (41 mins)

3.5: Color Schemes (39 mins)
Lesson 4: Choice is Not All That it Appears
To be scheduled. Estimated time to complete: 6 hours 35 mins.
4.2: Social Validation of Choice (35 mins)

4.3: Taking a Choice Away - Introducing Scarcity (35 mins)

4.4: Invoking Privileges (38 mins)

4.5: Price and Quality Perception (33 mins)

4.6: No, you're not having this (34 mins)

4.7: Choice Overload-Overwhelming your Customers (37 mins)

4.8: Avoid Logic! (34 mins)

4.9: Immediate Reward and Long-Term Payoffs through Choice (34 mins)

4.10: Buy it Now! (35 mins)

4.11: Price Comparison for Bigger Value Sales (33 mins)

4.12: Product Placement-Premium Sales Slots (35 mins)

4.13: Techniques and Implemenation (6 mins)
Lesson 5: It's all About Them, Gaining Commitment
To be scheduled. Estimated time to complete: 4 hours 17 mins.
5.1: The Internal Dialogue (33 mins)

5.2: You and Your: Don't take this Personally (38 mins)

5.3: Keep Them Entertained (34 mins)

5.4: Consistency of Self (37 mins)

5.5: Inconsistency - Baby Steps (36 mins)

5.6: The Power of Public Commitment (10 mins)

5.7: Gaining Commitment - Activating the Right Part of Someone (33 mins)

5.8: Surveys and Reviews that build Commitment (35 mins)

5.9: Customer Commitment (6 mins)
Lesson 6: Build Similarity and Then Make them Afraid to Lose
To be scheduled. Estimated time to complete: 2 hours 52 mins.
6.1: We buy from people like us (9 mins)

6.2: Rapport and The Science of Attraction (36 mins)

6.3: The Power of Endorsements (34 mins)

6.4: Decisions, Decisions, Decisions (11 mins)

6.5: The Old Brain at Work (8 mins)

6.6: Learn to Take in Order to Drive Value (40 mins)

6.7: Privacy and Security (33 mins)

6.8: Choosing your Approach (6 mins)
Lesson 7: Learn to Tell a Story
To be scheduled. Estimated time to complete: 3 hours 17 mins.
7.1: Everyone Loves a Story (34 mins)

7.2: How do you eat an Elephant (10 mins)

7.3: Sympathetic Bonding (34 mins)

7.4: Pictorial Superiority (36 mins)

7.5: Words are Pictures (34 mins)

7.6: Bringing your Story Together (38 mins)

7.7: Tell, Tell, Tell (8 mins)

7.8: Share Your Story (6 mins)
Lesson 8: Integrity Matters, Long-term Relationship Building
To be scheduled. Estimated time to complete: 2 hours 49 mins.
8.1: The Sales Cycle (8 mins)

8.2: Acquisition vs. Retention (37 mins)

8.3: Reputational Capital (38 mins)

8.4: Increasing Sales through Reputation (37 mins)

8.5: Delivering Value (40 mins)

8.6: Risk, Trust and Privacy (8 mins)

8.7: Establishing your Online Reputation (6 mins)
Lesson 9: Sociability and Going Viral
To be scheduled. Estimated time to complete: 2 hours 56 mins.
9.1: Assumption: A Recipe for Disaster (38 mins)

9.2: Social Evolution (35 mins)

9.3: Why the Internet Exists (12 mins)

9.4: Introducing Viral Marketing (43 mins)

9.5: Persuading the Masses (12 mins)

9.6: What is The Next Big Thing? (33 mins)

9.7: Searching for the Next Big Thing (6 mins)
Lesson 10: Course Certificate, Final Networking, and Course Wrap-up
To be scheduled.
10.1: Course Evaluation (1 min)
How Others Have Benefited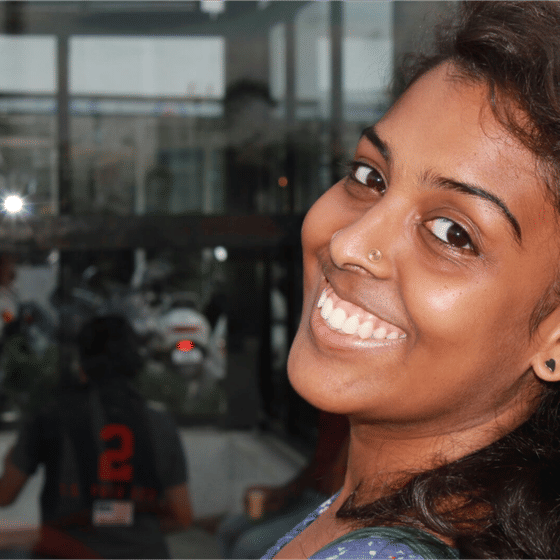 Swetlana M Patil, India
"Influencing customers subconsciously by using the "no strings attached" trick was really interesting. Will definitely use that soon!"
---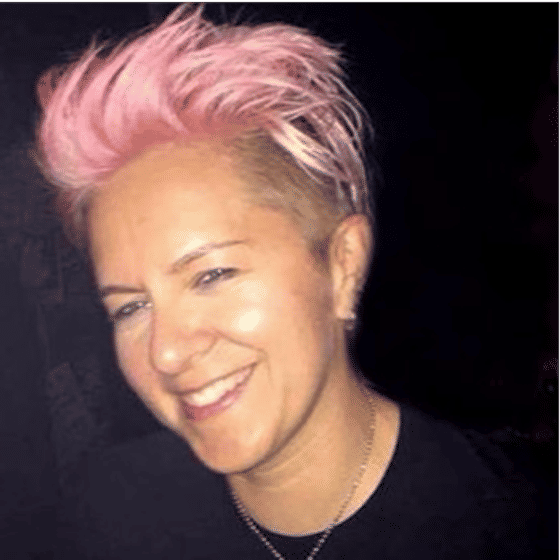 Yvonne Doll, United States
"I enjoyed the old, new, mid brain stuff and while I'm very familiar with techniques like reciprocation, having some of the micro details there about the types of things to give away that actually work is pretty cool."
---
Ajith Bava, India
"I have implemented the things which I learned so far in this course in a small clearance sale campaign in our website. It was a simple webpage and I tweaked the design by applying the knowledge I gained so far. And the result was amazing, we had a very good turnover and the page performed so well in terms of User Experience."
How It Works
Lessons are self-paced so you'll never be late for class or miss a deadline. Learning and life, hand in hand.

Earn Course Certificates.

Your answers are graded by experts, not machines. Get an industry-recognized Course Certificate to show you've put in the work.

Grow your professional knowledge by watching Master Classes, networking within our UX community, and more.
Start Advancing Your Career Now
Join us to take "The Psychology of Online Sales: The Beginner's Guide". Take other courses at no additional cost. Make a concrete step forward in your career path today.
Advance my career now