Quality Web Communication: The Beginner's Guide
How This Course Will Help Your Career
As any web designer or business owner knows, technology drives business today. Without an effective web presence, your company will fall short in the face of competition. With a quality web presence, however, the sky's the limit as far as your company's success goes. The question then becomes how to develop an effective web presence that will generate the right type of business for you.
This course pinpoints specific areas for consideration when crafting a higher-quality, more effective web presence and level of customer relations. We cover how to identify and successfully address your target audience, how to present your company effectively online, as well as quality writing techniques and considerations specific to an online environment. The course is filled with wisdom gleaned through the ages and runs in concise, accessible lessons. By the end, you will have re-conceptualized your web presence and honed it for greater appeal to your target audience, bolstering the likelihood of increasing your revenue.
"Quality Web Communication: The Beginner's Guide" combines findings primarily from the academic disciplines of business and communication, with a tinge of linguistics and psychology to elucidate real-world challenges and best practices in developing quality web communication. It presents foundational communication principles developed in ancient Greece—still the backbone of quality communication in the Western world. Large doses of current relevant research will inform participants about how to circumvent common pitfalls preventing success in e-commerce sites, and help them to build a website with the greatest possibility of commercial effectiveness. Here, research findings from the areas of persuasion, visual communication, and psychology meet in a very specific focus on quality web communication. You would be hard-pressed to find another course that brings together such disciplinary breadth of research for such a specific purpose.
What you will learn
How to identify your target audience and effectively establish credibility with them
How to establish and maintain long-term customer relationships with your target audience
How to write effectively by considering your audience, presenting information effectively, writing short copy for maximum impact, and proofreading
The basics of SEO, and how to optimize your online communication for smooth SEO
How to articulate your company's purpose and goals
How to use mixed media, language use in theory and in practice, and a company profile to boost your company's online presence
Who should take this course
This is a beginner-level course recommended for anyone who is interested in creating effective communications:
UX designers interested in crafting effective copy in their designs that will increase engagement and induce credibility
Project managers who want to build products with the audience in mind
Software engineers looking to boost their skills in creating appropriate and meaningful copy
Entrepreneurs who want to be able to speak to customers in a clear voice amidst the noise of other competitors
Marketers looking to write effective copy optimized for search engine rankings and which communicates the brand value
Anyone who is interested in mastering effective communications
Courses in the Interaction Design Foundation are designed to contain comprehensive, evidence-based content, while ensuring that the learning curve is never too steep. All participants will have the opportunity to share ideas, seek help with tests, and enjoy the social aspects afforded by our open and friendly forum.
Learn and work with a global team of designers
When you take part in this course, you will join a global multidisciplinary team working on the course and the exercises at the same time as you. You will work together to improve your skills and understanding. Your course group will be made up of an incredibly diverse group of professionals, all of whom have the same objective—to become successful designers. It's your chance to learn, grow, and network with your peers across the planet.
Gain an Industry-Recognized UX Course Certificate
Use your industry-recognized Course Certificate on your resume, CV, LinkedIn profile or your website.
Our courses and Course Certificates are trusted by these industry leaders:
Lessons in This Course
Each week, one lesson becomes available.
There's no time limit to finish a course. Lessons have no deadlines.
Estimated learning time: 17 hours 8 mins spread over 5 weeks .
Lesson 0: Welcome and Introduction
To be scheduled. Estimated time to complete: 2 hours 10 mins.
0.2: An introduction to courses from the Interaction Design Foundation (37 mins)

0.3: Let our community help you (1 min)

0.4: Meet your peers online in our discussion forums (6 mins)

0.5: Meet and learn from design professionals at an upcoming meet-up (1 min)

0.6: Gain Timeless Knowledge Through Courses From the Interaction Design Foundation (21 mins)

0.7: How to Earn Your Course Certificate (16 mins)

0.8: Mandatory vs. Optional Lesson Items (7 mins)

0.9: A Mix Between Video-Based and Text-Based Lesson Content (8 mins)
Lesson 1: Audience
To be scheduled. Estimated time to complete: 5 hours 23 mins.
1.1: Identifying your target audience (39 mins)

1.2: Targeting your intended audience (34 mins)

1.3: Persuasion principles (39 mins)

1.4: Credibility and Trust (41 mins)

1.5: Establishing customer relationships: A communication approach (40 mins)

1.6: Establishing customer relationships: A business approach (40 mins)

1.7: Establishing customer relationships: A multidisciplinary design solution (43 mins)

1.8: Maintaining long-term customer relations (46 mins)

1.9: Discussion Forum (6 mins)
Lesson 2: Writing
To be scheduled. Estimated time to complete: 3 hours 22 mins.
2.2: Presenting information effectively (43 mins)

2.3: Prioritizing information (39 mins)

2.4: Writing short copy for maximum impact (40 mins)

2.5: Proofreading content (38 mins)

2.6: Discussion Forum (6 mins)
Lesson 3: Online Environment
To be scheduled. Estimated time to complete: 3 hours 22 mins.
3.1: Online communication specifics (40 mins)

3.2: Smooth SEO (39 mins)

3.3: Testing Content (43 mins)

3.4: Adjusting content (40 mins)

3.5: Website components (39 mins)

3.6: Discussion Forum (6 mins)
Lesson 4: Your Company
To be scheduled. Estimated time to complete: 2 hours 51 mins.
4.1: Articulate your company's purpose and goals (37 mins)

4.2: Use of mixed media (44 mins)

4.3: Language use in theory (39 mins)

4.4: Language use in practice (37 mins)

4.5: Company profile (11 mins)

4.6: Discussion Forum (6 mins)
Lesson 5: Course Certificate, Final Networking, and Course Wrap-up
To be scheduled.
5.1: Course Evaluation (1 min)
How Others Have Benefited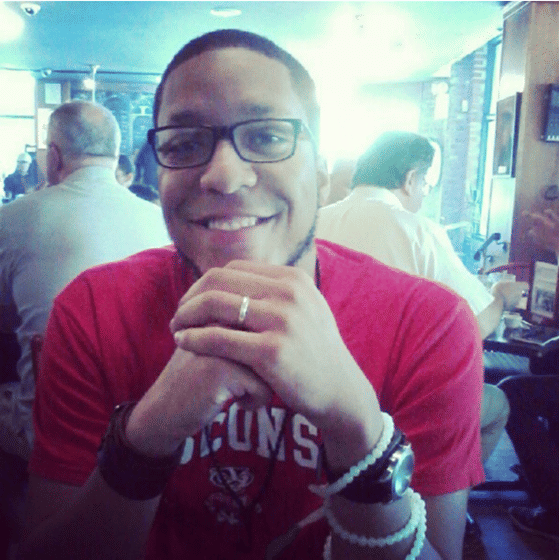 Rasheed Ali, United States
"The class overall was good. I will have to return to it often for notes. The best value was in learning to study the audience Values. That will be my greatest takeaway from this class. I also see that the writing etiquette (spelling, grammar, etc) is very important and highly expected of a professional designer. Thank you for this class. I would definitely recommend it."
---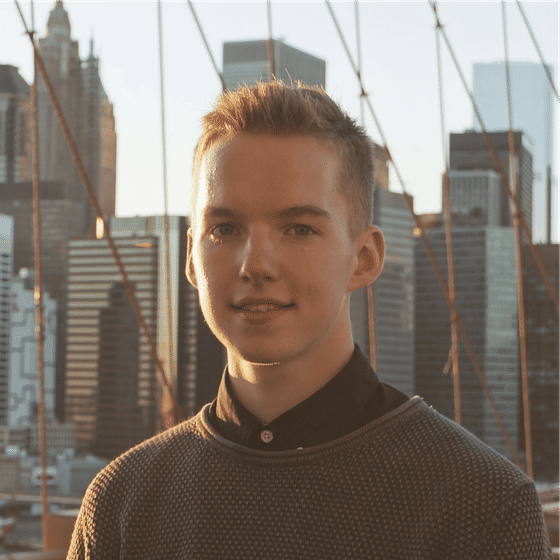 Lasse Traberg-Larsen, Denmark
"Very informative lesson — especially the mixture of language use in theory and in practice!"
---
Michael A Choate, United States
"Great content. I immediately thought about all the companies I dislike and it becomes obvious they practice very little to none of the information presented here. I found the difference in complex vs. simple message presentation useful for presence as well as featuring the "About Us" prominently as opposed to a linked secondary page. Good stuff."
How It Works
Lessons are self-paced so you'll never be late for class or miss a deadline. Learning and life, hand in hand.

Earn Course Certificates.

Your answers are graded by experts, not machines. Get an industry-recognized Course Certificate to show you've put in the work.

Grow your professional knowledge by watching Master Classes, networking within our UX community, and more.
Start Advancing Your Career Now
Join us to take "Quality Web Communication: The Beginner's Guide". Take other courses at no additional cost. Make a concrete step forward in your career path today.
Advance my career now