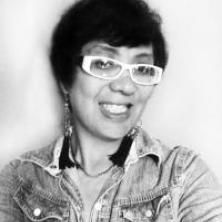 Sandra Maria Vilchez Cajo
Senior UX Consultant, Digital strategist and Professor at Freelance
Description
Local Leader and Coach of IDF Lima
I am Local Leader of IDF and currently part of the IDF Design League as a coach to help more spanish speakers (only) to learn more about this discipline and training in it.

I am a Strategic Design Professional, Service Design, Design Thinking and innovation oriented conceptualization of new products and services on the basis and cornerstone, the needs of users and innovation.
My experience has allowed me to supplement my knowledge with methodologies such as Design thinking and co-creation that have applied throughout my career I have done work in the areas of information architecture, user research, usability analysis and evaluation Web and digital business consultancy.
I participated in creating online strategies to optimize the user experience and enhance business objectives of major institutions, either as part of a team or in charge of a team of design, layout and development and whose success is guaranteed by companies with which I have worked.
In parallel, I am dedicated to teaching and mentoring of new UX design professionals in one of the most prestigious institutions in Peru. Likewise, I am dedicated to workshops, lectures and courses for both public interested in the topic and companies who want to learn more about this discipline.
I edit the same www.bitacoraux.com blog space where I share my experience and my thoughts on UX, CX, innovation and digital business.
Courses Sandra Is Taking