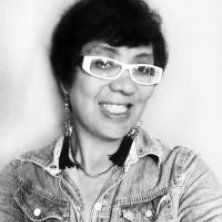 Sandra Maria Vilchez Cajo
Senior UX Consultant, Digital strategist and Professor at Freelance
Description
Local Leader and Coach of IxDF Lima
I am Local Leader of IxDF and currently part of the IxDF Design League as a coach to help more Spanish speakers (only) to learn more about this discipline and training in it.
I am a Strategic Design Professional, Service Design, Design Thinking and innovation-oriented conceptualisation of new products and services on the basis and cornerstone, the needs of users and innovation.
In parallel, I am dedicated to teaching and mentoring of new UX design professionals in one of the most prestigious institutions in Peru.
Courses Sandra Is Taking
pages.headings.local_groups