Become a UX Designer from Scratch
How This Course Will Help Your Career
If you want to become part of one of the most rapidly growing fields in design, then this course is for you. "Become a UX Designer from Scratch" will take things right back to the beginning, showing you how to embark on a new career in UX design from scratch.
All products, whether digital or otherwise, must deliver a high-quality user experience (UX) or risk losing users to competitors—after all, a product is useless without users! Products with good UX sell better; in fact, design-centric businesses have consistently outperformed the industry average by more than double1. Demand for UX designers is therefore increasing; they are already prevalent in tech companies, and there is a growing need for them within other industries. UX impacts UI design, web design, and graphic design, and understanding the field of UX will improve your efforts within all of those areas.
This course aims to give you all the basic skills you will need to assist companies in delivering the right UX for their products. All techniques included in the teaching are tried and tested industry standards, equipping you with the very best knowledge to start your new professional direction. There are two modules in particular that will assist you in landing your UX job—one aimed at writing the perfect resume, developing the right portfolio, and impressing in an interview, and the other based on initial UX consultant work – focusing on client relationships. Wait no longer to begin your professional UX career!
What you will learn
An introduction to all areas of UX work and why UX matters

A look at the demands of UX in the workplace and the roles they occupy

The basic practical skills to conduct UX work, including the techniques for developing UX projects

How to build a resume and portfolio as well as wield the interview technique required to land you a UX role

The confidence to work with UX clients as a consultant
Who should take this course
This is a beginner-level course suitable for anyone who wants to embark on a career in UX design:
UX designers looking to build effective resumes and land their next UX jobs

Students keen on becoming UX designers or UX consultants

Entrepreneurs interested in conducting UX work on their own products or services

Newcomers to design who are considering making a switch to UX design
Courses in the Interaction Design Foundation are designed to contain comprehensive, evidence-based content, while ensuring that the learning curve is never too steep. All participants will have the opportunity to share ideas, seek help with tests, and enjoy the social aspects afforded by our open and friendly forum.
Gain an Industry-Recognized UX Course Certificate
Use your industry-recognized Course Certificate on your resume, CV, LinkedIn profile or your website.
Our courses and Course Certificates are trusted by these industry leaders:
Learn and work with a global team of designers
When you take part in this course, you will join a global multidisciplinary team working on the course and the exercises at the same time as you. You will work together to improve your skills and understanding. Your course group will be made up of an incredibly diverse group of professionals, all of whom have the same objective—to become successful designers. It's your chance to learn, grow, and network with your peers across the planet.
1 The Value of Design, Design Management Institute
Lessons in This Course
Each week, one lesson becomes available.
There's no time limit to finish a course. Lessons have no deadlines.
Estimated learning time: 36 hours 20 mins spread over 10 weeks .
Lesson 0: Welcome and Introduction
To be scheduled. Estimated time to complete: 1 hour 39 mins.
0.1: Welcome to 'UX Design from Scratch' (7 mins)

0.2: An introduction to courses from the Interaction Design Foundation (37 mins)

0.3: Let our community help you (1 min)

0.4: Meet your peers online in our discussion forums (6 mins)

0.5: Meet and learn from design professionals at an upcoming meet-up (1 min)

0.6: Gain Timeless Knowledge Through Courses From the Interaction Design Foundation (21 mins)

0.7: How to Earn Your Course Certificate (16 mins)

0.8: Mandatory vs. Optional Lesson Items (7 mins)

0.9: A Mix Between Video-Based and Text-Based Lesson Content (8 mins)
Lesson 1: What is User Experience Design All About?
To be scheduled. Estimated time to complete: 2 hours 47 mins.
1.1: So, what is User Experience Design? (39 mins)

1.2: What is User-Centered Design? (9 mins)

1.3: User-Centered Design in Detail (9 mins)

1.4: UX and User-Centered Design (38 mins)

1.5: Development Methodologies and UX Design (40 mins)

1.6: Case Study (A Small UX Web Design Project) (21 mins)

1.7: UX Fails - What Happens When the UX of a Product isn't Right? (9 mins)

1.8: UX and UCD Approach (6 mins)
Lesson 2: What do User Experience Designers Do?
To be scheduled. Estimated time to complete: 2 hours 6 mins.
2.1: Careers in UX Design (39 mins)

2.2: The Disciplines of UX Design (42 mins)

2.3: Video interview (41 mins)
Lesson 3: User Experience Planning
To be scheduled. Estimated time to complete: 6 hours 10 mins.
3.1: Introduction to UX Planning (39 mins)

3.2: How to Sell UX Design to Clients (2 hours 28 mins)

3.3: Requirements Capture (13 mins)

3.4: Developing UX Solutions (38 mins)

3.5: Budgeting for UX (36 mins)

3.6: Approaching UX with a tiny/very limited Budget (35 mins)

3.7: Planning a UX Project - An Example (19 mins)

3.8: Working with Others on a UX Project (42 mins)

3.9: Planning Skills and UX Projects (6 mins)
Lesson 4: Research for UX Design Projects
To be scheduled. Estimated time to complete: 7 hours 12 mins.
4.1: Identifying Stakeholders (38 mins)

4.2: Stakeholder Interviews (38 mins)

4.3: Coming to a Shared Understanding in Stakeholder Interviews (37 mins)

4.4: Requirements Capture Workshops (42 mins)

4.5: Using Your Findings from Requirements Capture Workshops (7 mins)

4.6: Benchmarks (38 mins)

4.7: Contextual Research (35 mins)

4.10: Expert Reviews (35 mins)

4.11: Preparing for Usability Testing (41 mins)

4.12: Conducting Usability Testing (42 mins)

4.13: UX Research Strategies (6 mins)
Lesson 5: The Tools and Techniques for UX Design
To be scheduled. Estimated time to complete: 4 hours 47 mins.
5.1: Ideation Workshops (41 mins)

5.2: Task Models and User Journeys (41 mins)

5.3: Customer Experience Maps (35 mins)

5.4: User Profiling (41 mins)

5.5: Information Architecture Design (10 mins)

5.7: Wireframes (40 mins)

5.8: Prototypes (40 mins)

5.9: UX Plan and Tools (6 mins)
Lesson 6: The Components of UX Design
To be scheduled. Estimated time to complete: 3 hours 10 mins.
6.1: Navigation UX (23 mins)

6.2: Homepage UX (9 mins)

6.3: Category Page UX (17 mins)

6.5: Product Page UX (21 mins)

6.6: Shopping Cart and Checkout UX (25 mins)

6.7: Article and Content Page UX (19 mins)

6.9: Help and FAQ UX (16 mins)

6.11: Tables and Charts UX (14 mins)

6.12: Share your Thoughts (6 mins)
Lesson 7: Client Focused UX
To be scheduled. Estimated time to complete: 3 hours 52 mins.
7.1: Getting Hired (39 mins)

7.2: Innovation and Top Tips (38 mins)

7.3: UX Deliverables (38 mins)

7.4: Mistakes to Avoid (39 mins)

7.7: Relationship with your Client (6 mins)
Lesson 8: Other UX Principles
To be scheduled. Estimated time to complete: 3 hours 13 mins.
8.1: Design for Behavioral Change (40 mins)

8.2: Design for International Use (41 mins)

8.3: Mistakes to Avoid in International Use Projects (38 mins)

8.4: Design for Mobile (38 mins)

8.5: Tips for Better Mobile UX (33 mins)

8.6: UX Strategy and Activities (6 mins)
Lesson 9: Your UX Career
To be scheduled. Estimated time to complete: 1 hour 23 mins.
9.1: Deciding what you want to do (9 mins)

9.2: Further opportunities for personal development (13 mins)

9.3: Getting Experience (9 mins)

9.4: Getting a Mentor (8 mins)

9.7: UX Job Interviews - General Advice (12 mins)

9.8: UX Job Interviews - UX Specific Advice (9 mins)

9.9: Your UX Career (7 mins)
Lesson 10: Course Certificate, Final Networking, and Course Wrap-up
To be scheduled.
10.1: Course Evaluation (1 min)
How Others Have Benefited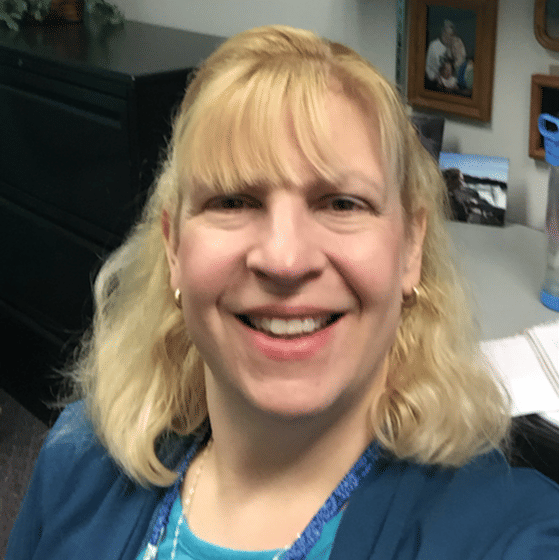 Mary Ann Sprague, United States
"After the last couple sessions, I know I need to rework my resume and create a UX portfolio to showcase what I've already done. My resume was more of a work history and didn't focus on what I've learned and what I do in UX research. Thank you so much for that insight."
---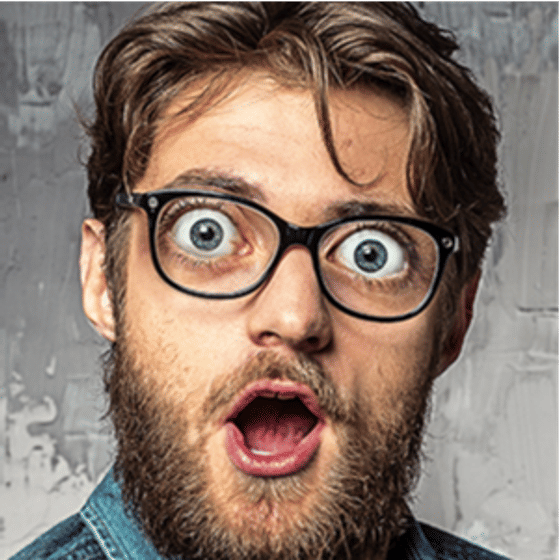 Robin Davis, New Zealand
"I have learn so much through this course and in fact I thought I knew what UX was, boy, was I mistaken, I have downloaded the three books recommended by IDF and I am reading through those. Thank you IDF I have learned so much applicable useful knowledge, that I know is going to further my career."
---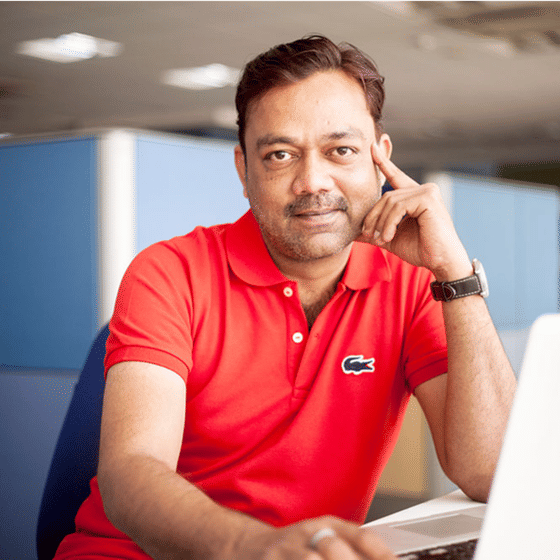 Vikram Raghuvanshi, United States
"I would like to THANK all the team members of IDF who have crafted this beautiful courseware for us. It's truly a piece of quality work! Very informative and useful."
How It Works
Lessons are self-paced so you'll never be late for class or miss a deadline. Learning and life, hand in hand.

Earn Course Certificates.

Your answers are graded by experts, not machines. Get an industry-recognized Course Certificate to show you've put in the work.

Grow your professional knowledge by watching Master Classes, networking within our UX community, and more.
Start Advancing Your Career Now
Join us to take "Become a UX Designer from Scratch". Take other courses at no additional cost. Make a concrete step forward in your career path today.
Advance my career now