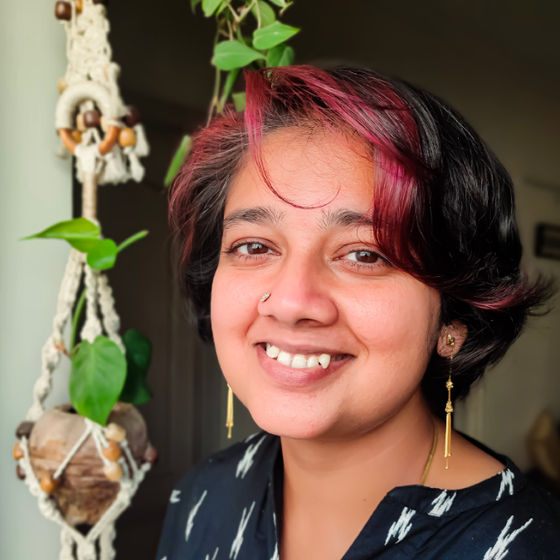 Kasturika
Editor at Interaction Design Foundation INC
Noida
Uttar Pradesh
India
Publications
Publication period start: 9223372036854775807
Number of co-authors: 2
Co-authors
Number of publications with favourite co-authors
Productive Colleagues
Most productive colleagues in number of publications
Publications
Should UX Designers Learn to Code?. When you work with digital products, you may not always need to write lines of code, but it is an added advantage to know how to build the product that you design. Here's why.
The Relationship Between Visual Design and User Experience Design. Knowledge of the components of user experience design can help beginners evaluate which skills to focus on, and help companies appreciate interdisciplinary product teams.
How to Change Your Career from Software Development to UX Design. Software development & UX design have a lot more in common than it appears on the surface. If you are planning to switch your career to UX design, here's a suggested learning path to get you started.
Design Podcasts to Learn UX on the Go. Podcasts are a great source of knowledge, ideas and tips. Check out our recommendations for designers - perfect to tune into while out on a stroll or doing the dishes.
Be Afraid! The Silent Role of Fear in Decision Making. Fear is the brain's warning system about forthcoming unpleasant experiences. Find out how you can use fears to design engaging (and possibly more ethical) products.
Let's End the Year on a High: Get 25% off UX Courses for the Whole of 2021. Let's End the Year on a High: Get 25% off UX Courses for the Whole of 2021
Design for Value: What is Conversion Optimization and Why Should You Care?. Your products' end users aren't the only people whom you need to design for. Designers are also responsible to help business owners and product sponsors meet their objectives. Here's why.
Understand the "Why" of User Behavior to Design Better. Learn how you can use the "5 whys" method to find out what motivates your users, and how you can use these insights to design better and communicate more effectively.
3 Reasons Why Your Users Love (or Leave) You. Even the most user-friendly products can get snubbed by people. Here are three major reasons why users love some products over others, and what you can do to make sure they keep coming back to you!
How to Resolve Conflicts Between Design Thinking and Marketing. Here's what businesses need to do to truly benefit from design thinking. Hint: acquiring design agencies or hiring designers won't necessarily make a business "design-driven".
8 Talks by Women to Inspire UX Designers. From strategy to tactics and from ideas to actionable tips, here is a curated playlist of talks by, and stories of just some of the most influential voices in business, technology and design.
How to Design Ethically: Expert Advice from Guthrie Weinschenk. UX Designers wield immense power over people's actions. We design products to make it easier for users to achieve their goals. How ethically do you wield your power to influence people's actions?
9 Free-to-Use Wireframing Tools. Whether you prefer browser-based apps or offline desktop apps, have a big project on hand or just need to collaborate and share your work, there's a free wireframing tool for you to choose from!
Black Friday 2021: Invest in UX Design Education. With member savings of over $1300, this year's Black Friday deal is the interaction Design Foundation's biggest offer yet!
Interaction Design Foundation Reviews: How to Successfully Switch to a UX Career in 2023. Thinking about becoming a UX designer in 2023? Here's how to do it—as told through the success stories of 8 people who changed their career to UX.
4 Takeaways from the IxDF Journey Mapping Course. 4 Takeaways from the "Journey Mapping: Improve the Customer Journey" course. Learn what UX designers and product managers can expect to learn in this new course from the Interaction Design Foundation.
How to Ensure a Smooth Design Handoff. Design handoffs shouldn't be a pain. Yet, ask any designer or developer, and they'll tell you of bad experiences working with "the other side." Let's see why, and how you can make handoffs smooth.
Key Soft Skills to Succeed as a UX Designer. Soft skills aren't merely an optional add-on to enhance your resume, but are complementary, and in some cases essential for you to succeed as a UX designer.
14 UX Deliverables: What will I be making as a UX designer?. The deliverables produced by UX designers vary according to their role in the design team, their chosen methods, and tools. Here's an overview of some of the most common deliverables in the industry.