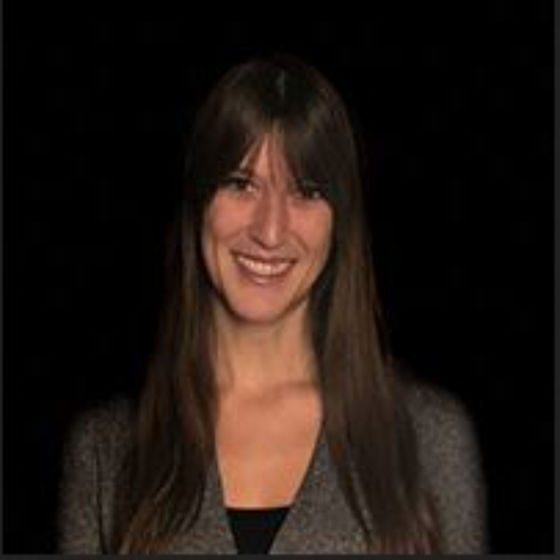 Laia Tremosa
Senior Content Strategist and Writer at Interaction Design Foundation INC
Co-authors
Number of publications with favourite co-authors
Productive Colleagues
Most productive colleagues in number of publications
19

29
Publications
The Top 4 Things You Can Learn from IxDF's New Visual Design Course. As a visual designer it's essential to master the elements and principles of visual design, color theory, type and grid systems to conquer that covetable great first impression for your creations.
Top 10 UI Trends Every Designer Should Know. UI trends have been a part of User Interface design since the beginning of computing. UIs have evolved—as have users—and different trends keep emerging. Learn about UI trends to enhance your designs.
8 Must-Know Insights to Conquer Design Thinking. Design thinking is essential for human-centered innovation. Learn the eight essential insights that will help you conquer design thinking and successfully apply it to your work and life.
How to Change Your Career from Psychology to UX Design. Psychology & UX design have a lot more in common than it appears on the surface. If you're planning to switch your career to UX design, here's a suggested learning path to get you started.
Beyond AR vs. VR: What is the Difference between AR vs. MR vs. VR vs. XR?. Beyond AR vs. VR: find out all the differences between all extended reality (XR) technologies, including augmented reality (AR), mixed reality (MR) and virtual reality (VR).
How to Get Meaningful Design Feedback from Your Clients. Learn how to successfully get meaningful design feedback from clients and transform one of the most unpleasant parts of your job into a catapult to a successful and happy career.
Want to Reach Your Full UX Potential? Find a Mentor!. Mentorships complement your UX education and will help advance your career.
The Future of Design—What's Next?. Design as a profession is evolving, and it's up to you to take the reins and decide what role you want to have in this process.
Don Norman's Top Tips from the Design for the 21st Century Course. Follow Don Norman's top tips to become a 21st-century designer and learn how to use your design skillset to tackle major global challenges.
Top 6 Tips to Make Your UX Portfolio Stand Out. Recruiters usually have minimal time to look through portfolios. Learn how to build a successful UX portfolio, win over hiring managers and land your next UX job.
How to Change Your Career from Architecture to UX Design. Architecture and UX design have a lot more in common than it appears on the surface. If you're planning to switch your career to UX design, here's a suggested learning path to get you started.
Healthcare UX—Design that Saves Lives. Learn how UX design can shape the future of healthcare, the impact of the COVID-19 pandemic, the aging population phenomenon, and the pivotal role of emerging technologies such as VR and AI.
4 UI Design Tips Every Designer Needs to Know. UI design is essential to build a good UX. Learn about the correct use of typography, color and grids, and best practices to design buttons and take your UI designs to the next level.
UI Animation—How to Apply Disney's 12 Principles of Animation to UI Design. Great UI animation has the power to bring your digital interfaces to life; learn how to create successful UI animations by following Disney's 12 principles of animation.
Anything Artificial We Can Design Better. Look out the window, and you'll realize almost everything is artificial. Everything is designed. And so, everything can be redesigned.
Use More Meaningful Measurements in Design and in the World. We often measure certain things just because they're easy to measure, and not necessarily because they're meaningful. Don Norman explains why we need more meaningful measurements.
Why Do We Not Act on Climate Change?. Why do we struggle to act on climate change? In this video, Father of UX design, Don Norman, sheds light on the key reasons behind our inaction.
How Can Designers Adapt to New Technologies? The Future of Technology in Design. The design industry is rapidly evolving. Technologies like AI have raised concerns about job displacement. Don Norman says history proves that new technologies typically create more job opportunities.
Why Is AI so Important and How Is It Changing the World?. Explore the impact of AI on design: 'Designing for AI' transforms solutions, while 'Designing with AI' envisions collaborative innovation.
How to Craft Effective Text Prompts for Design. The creation of effective AI prompts for design requires a nuanced approach. Be specific about the desired response format, and ensure clarity in your instructions.
How to Supercharge Your Design Workflow with AI. Learn how to incorporate AI tools into your design process.
AI Challenges and How You Can Overcome Them: How to Design for Trust. Building trust with users in design is paramount—especially with AI, transparency plays a pivotal role.