The end of 2020, for many of us, will be bittersweet. A year to forget, and yet, a time to hope for a brighter 2021. You might reflect upon the past 12 months with a sense of awe – juggling work from home and work at home. You might think ahead about your goals for the upcoming year. Or perhaps you're excited and have elaborate plans to celebrate the new year!
Whatever your state of being currently is, remember to treat yourself as the year comes to a close. Secure some time for relaxation. You deserve it. And ensure you have everything set up to help you become the best version of yourself as you move into a brand new year.
One way to treat yourself is with an early New Year present: the Interaction Design Foundation is giving 25% off the annual membership if you sign up before the end of the year.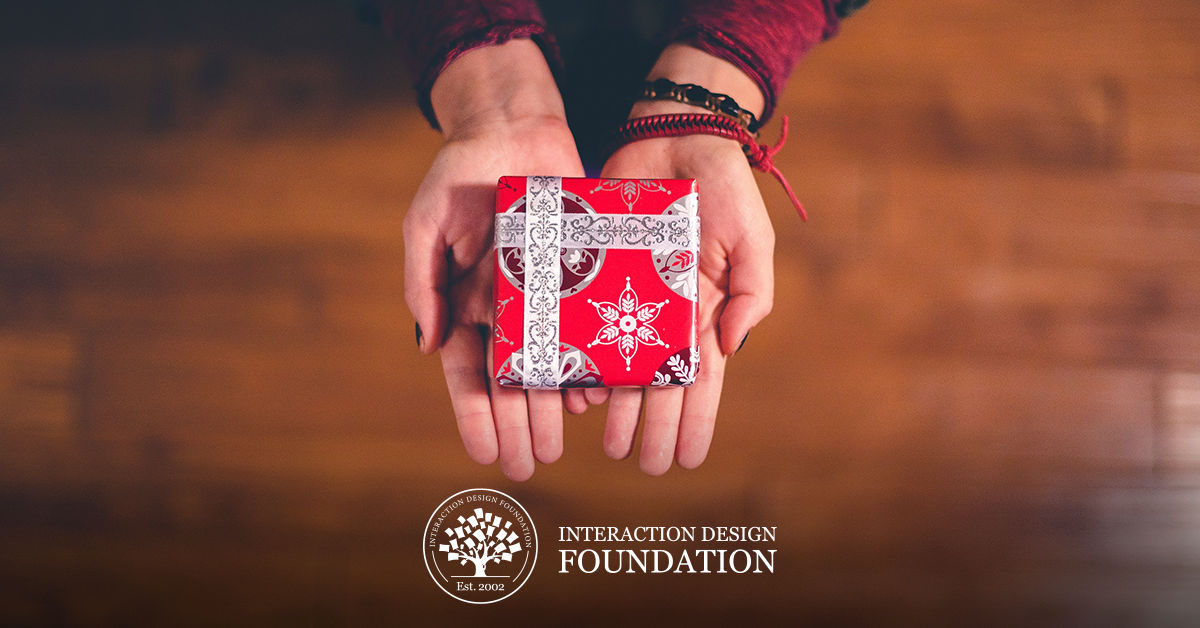 This New Year, give yourself the gift of design education.
The Interaction Design Foundation (IxDF) is the world's largest online design school. We're on a mission to make UX education both accessible and affordable. With an annual membership, you get full access to 32 (and counting!) self-paced online courses in user experience design—Design Thinking, User Research, Information Visualization, and Service Design, to name a few. Additional year-round perks of your membership include a 90% discount on every Master Class webinar with design experts (over 20 of them each year) and over $680 worth of exclusive discounts from the best UI/UX tools.
Whether you plan to start your career in UX design, switch from another profession, or are an experienced designer looking to upskill, you will find courses to suit your needs. Use our learning paths to keep your UX education on track throughout 2021. Our peer-reviewed, evidence-based educational materials are used by leading universities in their curricula, including Massachusetts Institute of Technology, University of Cambridge, and Imperial College London.
Sign up for an IxDF membership before the clock strikes midnight on December 31st and get 25% off on access to our full range of 32 online UX design courses.
Start 2021 with great design—a brand new year means a brand new chance to get UX right!