As digital designers, we know the bulk of our day is spent looking at screens. Give your eyes some rest, and tune into podcasts instead. They are a great way to stay updated, gain insights, be inspired or experience "A-ha" moments. The best part about podcasts is that unlike reading or watching videos, you can move about and perform other tasks while you listen – the perfect companion for a morning jog, the office commute or doing the dishes.
Whether you are new to user experience (UX) design and want to become a product designer, or a professional on the lookout for inspiration, there's a podcast for everyone. While conversations with creative professionals provide insights into their work process, interviews with design experts around specific concepts equip you with tools and techniques for your projects. The wide range of stories, ideas and experiences shared through podcasts can help broaden your perspective and even provide inspiration for your products or your UX portfolio.
Just as a user experience designer's work lies at the intersection of business, technology and design, so does our list of recommended podcasts. As it is impossible to rank podcasts in a list like this, we've listed them roughly in the order of the length of the episodes.
Akimbo – Seth Godin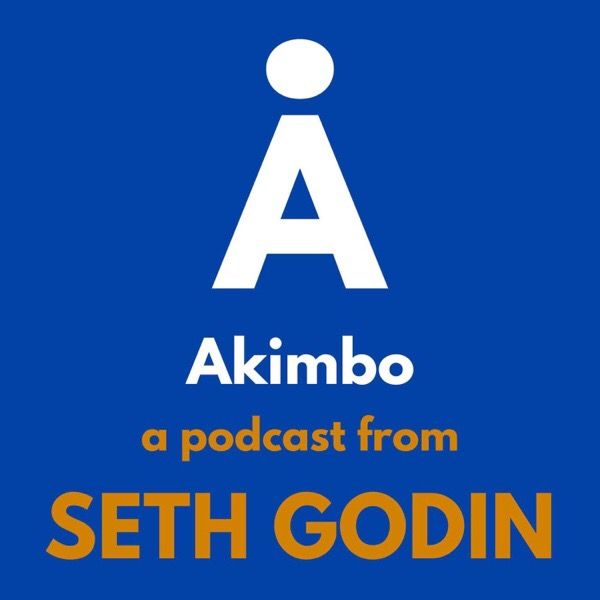 Entrepreneur and author of several bestselling books on marketing and business, Seth Godin runs the podcast Akimbo, which revolves around culture and how we can change it – for the better. The podcast is structured as a monologue around an idea aimed to inspire listeners to "create a ruckus". At the end, Seth answers audience questions related to previous episodes.
Each episode of Akimbo is usually 20 to 30 minutes long. Learn more about the podcast and how to listen here: https://www.akimbo.link
What is Wrong with UX – Laura Klein & Kate Rutter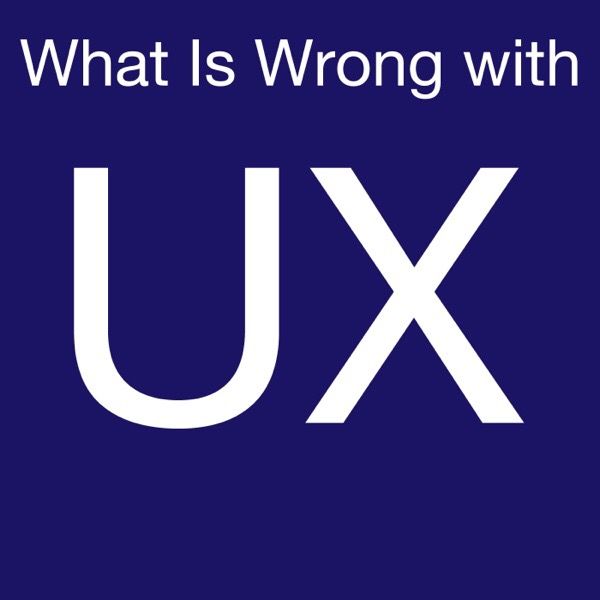 Laura Klein is the author of Build Better Products and UX for Lean Startups, and Kate Rutter is Principal at Intelleto. In their podcast, "What is Wrong With UX", Laura and Kate engage in a friendly fight over what bothers them about product design and exchange notes on "how to make products suck slightly less".
To find out how they manage to resolve their conversations in under 30 minutes, and how you can tune in, visit here: https://www.usersknow.com/podcast
99% Invisible – Roman Mars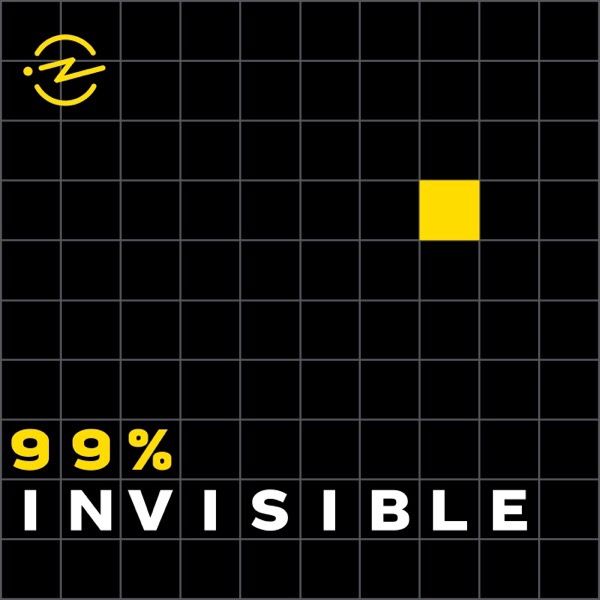 From fortune cookies to highway signs, and from revolving doors to swimming pools, host Roman Mars narrates the origin stories of objects that we take for granted. 99% Invisible weaves conversations, history, news and trivia and connects seemingly disparate dots to tell compelling stories about great design.
The stories are mostly 30 to 40 minutes long and depending on the subject may be longer or shorter. View the list of episodes, transcripts and details on how to subscribe to the podcast here: https://99percentinvisible.org/episodes/
UI Breakfast – Jane Portman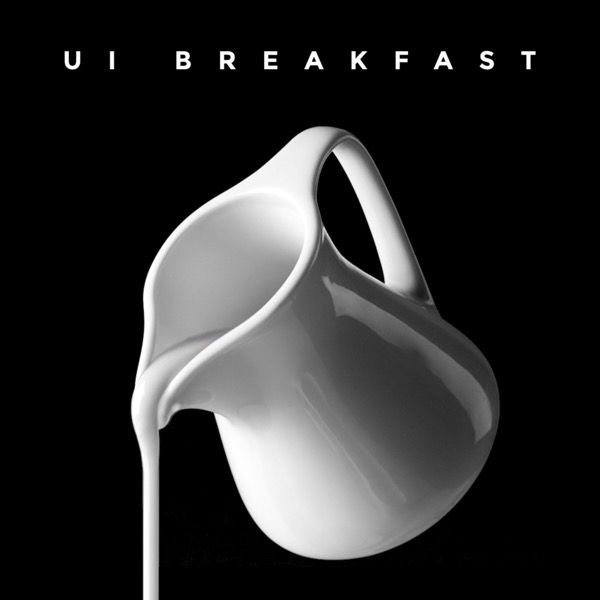 Jane Portman is a UX consultant and specializes in design for Software as a Service (SaaS). In her podcast, Jane interviews designers from around the world. The conversations are structured around specific aspects of user experience design. Guests share their experiences, their challenges and how they overcame them, as well as tips and techniques that listeners can incorporate into their own work.
These are some of the guests and the topics they have discussed on the show:
Brad Flowers, Founder of Bullhorn Creative, on how to choose a brand name

Talia Wolf, Conversion Optimization Expert, on how to boost conversions

Payman Taei, Founder of Visme, on what makes a good presentation
Each interview usually runs between 30 and 45 minutes. For episodes, show notes and articles on UX strategy, head over to: https://uibreakfast.com/category/podcast/
Smashing Podcast – Smashing Magazine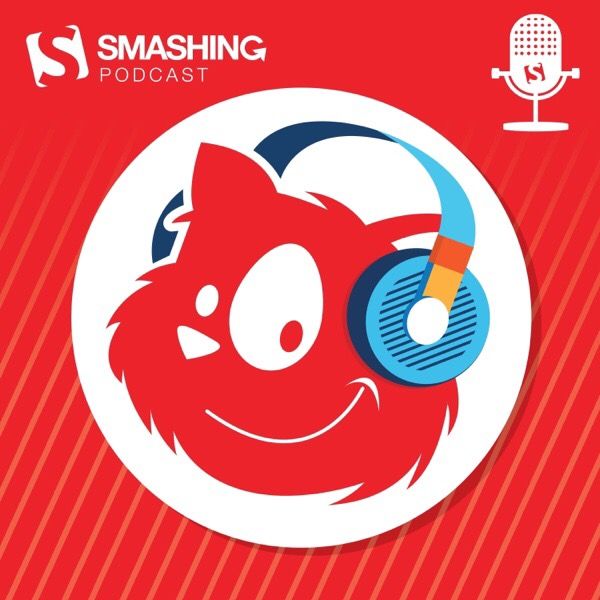 The Smashing Podcast is hosted by Smashing Magazine, a popular web design and development newsletter. The podcast begins with a recap of stories published during the week, followed by an interview with a designer or a developer. The interview has a narrow focus on a single topic related to design concepts, methodologies, tools or technologies.
Here's a sampler of the range of concepts discussed in the show with experts:
Online privacy with Laura Kalbag

Design Tokens with Jina Anne

SVG animations with Cassie Evans

Serverless architecture with Chris Coyier
The podcast episodes are 40 to 50 minutes each. Find out more about how you can tune in here: https://podcast.smashingmagazine.com
Design Better – Invision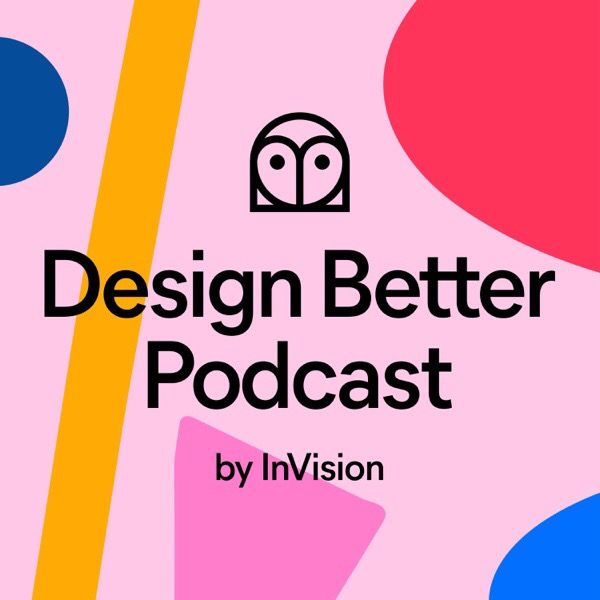 Each season of the Design Better podcast is dedicated to an overarching theme (for example, interdisciplinary collaboration). Hosts Aarron Walter and Eli Woolery interview design leaders, who share their insights on how their teams work and build remarkable products. Here are some of the leaders featured in the podcast:
Naveen Gavini, Head of Design User Experience, Pinterest

Lori Kaplan, Head of Design, Cloud Migrations and Buyer Experience, Atlassian

Margaret Gould Stewart, VP of Product Design, Facebook

Jake Knapp, Author, Sprint
The conversations vary widely in duration, ranging anywhere from 30 minutes to 1 hour. Find out more about the themes and the leaders who've been interviewed here: https://www.designbetter.co/podcast
My First Million – The Hustle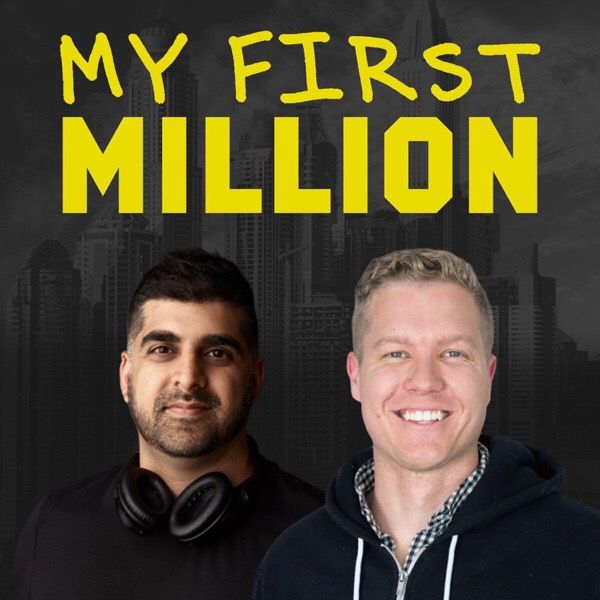 The Hustle is a daily business newsletter that curates the latest news and current business trends. My First Million "celebrates builders, even if they fail". The episodes are a free-flowing conversation between hosts Sam Parr and Shaan Puri, who discuss news and share ideas for business opportunities and tools to help entrepreneurs build their businesses. They also invite successful founders and pry out their secrets.
The varying format of the episodes leads to different episode lengths, but most are usually under an hour. For details, go here: https://thehustle.co/my-first-million-podcast/
Design Matters – Debbie Millman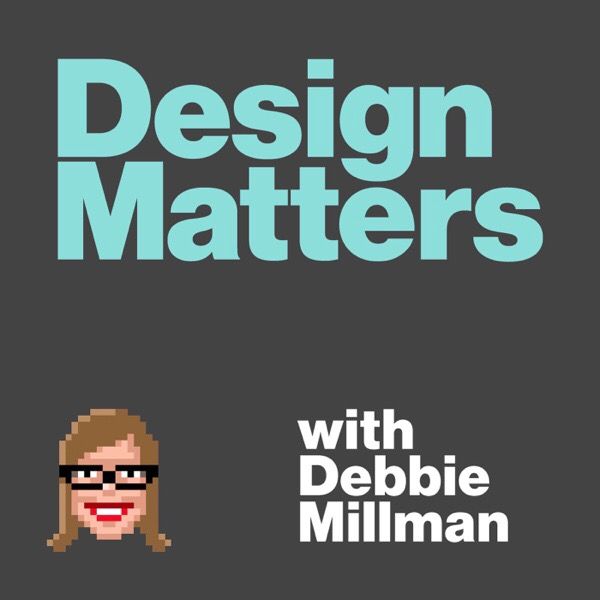 Design Matters is the oldest and longest-running podcast on design and broader creative culture. Debbie is widely recognized by her guests as an excellent researcher and interviewer. The conversations cover a wide range of topics and are often extremely personal and inspirational, revealing the interviewees' struggles and triumph over hardships. When listening to the episodes, you may find yourself nodding in agreement.
Here's a sample of the broad range of creative professionals Debbie has interviewed: cartoonist Lynda Barry, chef Gabrielle Hamilton, illustrator Brian Rea, authors Elizabeth Gilbert, Malcolm Gladwell and Brené Brown, designers Tosh Hall, Robert Wong and Lawrence Azzerad, and singer-songwriters Shirley Manson and Lucy Wainwright Roche.
Each episode is immersive and runs at least an hour. You can find all the episodes of Design Matters here: https://designobserver.com/podcast-design-matters.php
Revision Path – Maurice Cherry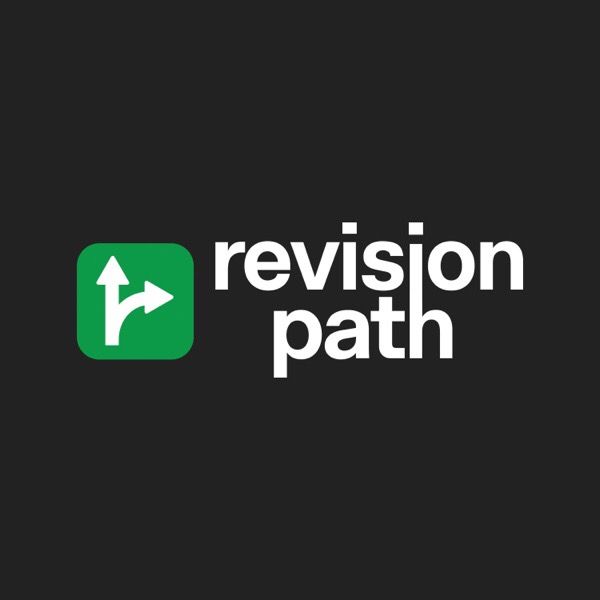 Revision Path is dedicated to showcasing Black designers, developers and digital creatives from all over the world. Host Maurice Cherry conducts in-depth interviews to learn about his guests' work, their goals and what inspires them as creative individuals. The podcast has the distinction of being included in the Smithsonian's National Museum of African American History and Culture – the first podcast to be added to the permanent collection.
Here are some of the creatives featured in this podcast:
Mitzi Okou, Interaction Designer at HP

William Hill, Software Engineer at New Relic

Brett Marshall, Principal Designer at CentralSquare
Find out more about the vision of Revision Path, and how you can tune in, here: https://revisionpath.com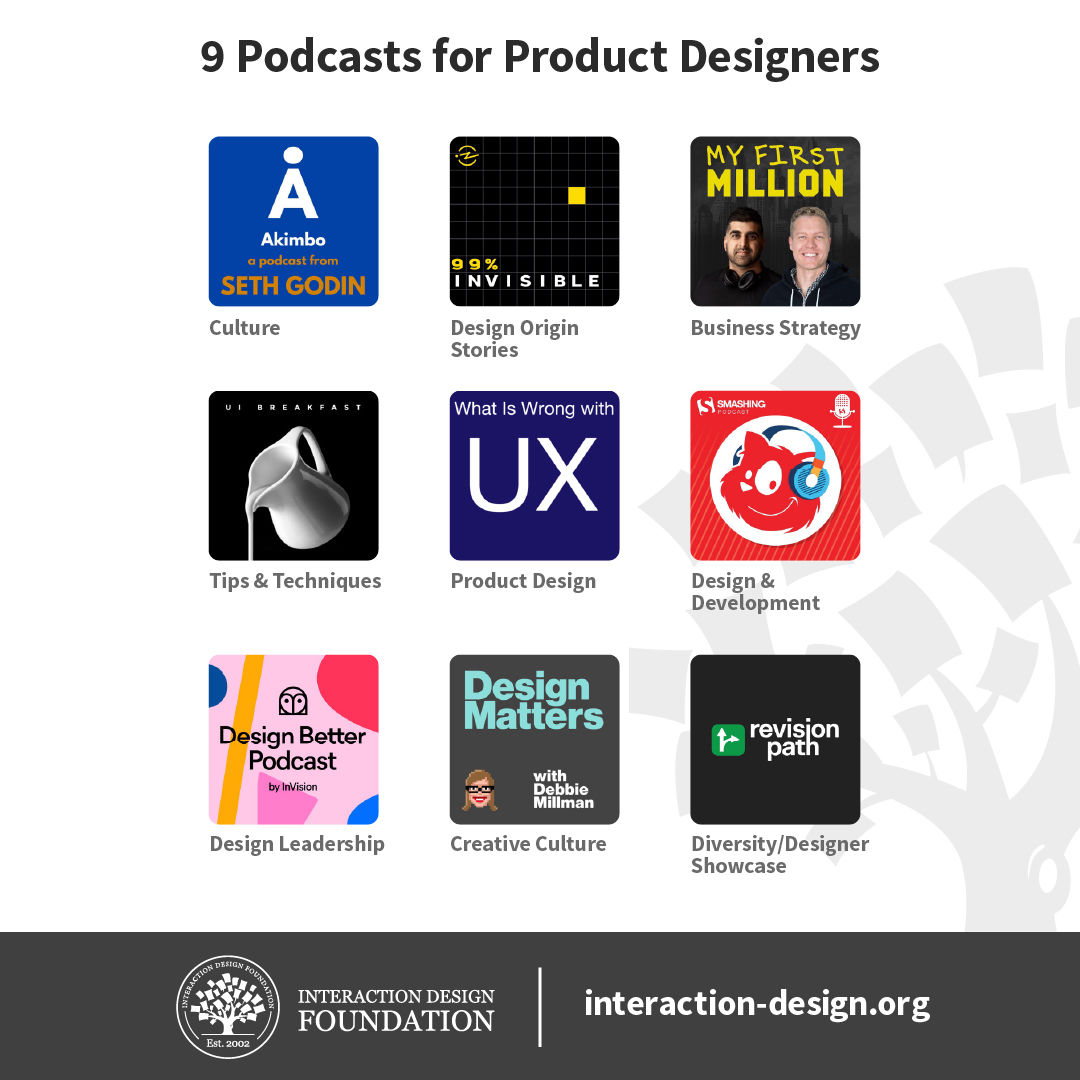 Where to Find More Podcasts
This list is by no means exhaustive. There are several podcasts that are related to design, technology and business. Most podcasts—including the ones listed above—are available on popular podcast aggregators such as Apple Podcasts, Stitcher and Spotify. You can explore more podcasts based on categories within these aggregators; here are some:
Podcasts are a great way to discover other podcasts. Since most episodes include interviews, you will often discover new podcasts, which are hosted by the interviewees, or even bonus episodes, which give you a preview of what other podcasters have to say.
Have recommendations for new podcasts? Tweet out to us here: @interacting
The Take Away
Podcasts are a rich source of information and inspiration for designers, especially when we are on the move. They broaden our perspective and can often provide inspiration as well as practical tools that we can incorporate in our design projects. Most podcasts are available on aggregators such as Apple Podcasts, Stitcher and Spotify. The aggregators also categorize podcasts based on themes including design, technology and business to make it easy to search for different shows and even individual episodes.
References and Where to Learn More
Make the most out of Twitter by following these people in UX: 20 People in UX that You Have to Follow on Twitter
Images
Hero image - Man wearing headphones
Copyright holder: Lukas Hartmann
Copyright terms and license: CC-0
Akimbo Podcast cover art
Copyright holder: Seth Godin
Copyright terms and license: All Rights Reserved
What is Wrong with UX Podcast cover art
Copyright holder: Laura Klein & Kate Rutter
Copyright terms and license: All Rights Reserved
99% Invisible Podcast cover art
Copyright holder: 99% Invisible
Copyright terms and license: All Rights Reserved
UI Breakfast Podcast cover art
Copyright holder: UI Breakfast. UI/UX and Product Strategy by Jane Portman
Copyright terms and license: All Rights Reserved
Smashing Podcast cover art
Copyright holder: Smashing Media AG
Copyright terms and license: All Rights Reserved
Design Better Podcast cover art
Copyright holder: InVision
Copyright terms and license: All Rights Reserved
My First Million Podcast cover art
Copyright holder: Hustle Con Media Inc.
Copyright terms and license: All Rights Reserved
Design Matters Podcast cover art
Copyright holder: Observer Omnimedia LLC
Copyright terms and license: All Rights Reserved
Revision Path Podcast cover art
Copyright holder: Lunch LLC
Copyright terms and license: All Rights Reserved