Welcome to the project brief for MatchDog. In this brief, you'll get all the information you need to start on the Build Your Portfolio exercises hosted here on the Interaction Design Foundation website.
Goal
Create a complete UX Design for the MatchDog Non-profit spanning a web and mobile experience for the consumer and a web back-office administration UX for an employee while practicing and master the UX Magic Semantic IxD method.
All 3 designs for consumer and admin UX should be based on the same conceptual grammar.
Minimum Viable Scope for B2C UX
Learn about MatchDog, a non-profit network of dog rescue centers and shelters.
Contribute to MatchDog's dog rescue service (by credit card or digital currency).
Complete a questionnaire and upload a photo to be automatically AI matchedto candidate adoptable dogs, one of which could be a robot dog if a live dog is not suitable.
Enable users to determine which size/mix live/robot would be best suited to their lifestyle.
Determine if user might be a satisfied dog owner or their lifestyle and interest is weak.
Read an individual's dog's "bio".
View an inventory of dogs, sorting/filter by select attributes.
View recent matches.
Learn about "Today's Mutt".
Learn about the dog adoption process.
Learn about caring for a dog.
Learn about the importance of spaying and neutering.
Learn about dog health.
Make an appointment for a phone interview to discuss adoption.
Make an appointment to come to the shelter and meet a dog.
Community for post-adoption services (take a selfie with your new dog and post it).
Promote MatchDog's corporate sponsor, the RoboDog company (very large gifts can receive a robot in return).
Minimum Viable Scope for B2E UX
Publish content to website (news and information, dog of the week profiles).
Manage the animal database (create, update, delete).
Manage consumer accounts.
Manage donation process.
Manage the adoption process (owner interviews and scheduling delivery).
Manage consumer community and follow-on services.
Track financials (donations, etc.).
Track website analytics (dropped adoptions, etc.).
DO NOT ADD OR REMOVE SCOPE FROM THE MVP DEFINITION!
Design Deliverables
We recommend keeping everything inside the prototype for portfolio purposes and working at medium fidelity. You can switch up to high fidelity later, once the design is tested.
Create a cover sheet with your name and the course number, date, etc. (one page).
Imagine 4 consumer personas (three sentences each) that might use this site/app (one page).

Focus on their empathetic need (why they want a dog).
Age, gender, lifestyle characteristics are all secondary.

Imagine 1 employee/admin persona (not a technical person).
Create an End-to-End Journey map for the dog adoption process.
Create the Object-Action Matrix (MVP scope).
Create the Object-Attributes Table (MVP scope).
Normalize, refine and simplify the grammar using the sparse matrix test.
Create the Prioritization Matrix of action/object pairs.
Scan and include paper sketches for 3 different concepts that articulate your grammar.

Refer to grids & grammar topic to generate different approaches.

Build the navigation framework and basic page structure for the Web and Mobile designs.
Make the basic navigation clickable. (Don't worry about fine details, yet.)

Does your navigation framework clearly articulate your GRAMMAR?
Does it match your prioritization matrix?

Add in sample content, enough to let a portfolio viewer understand your design
Project Design Suggestions
Use an interactive prototyping tool such as Axure. (Hotspot prototyping tools will not be sufficient and require many redundant screens to simulate different interaction states.)
Medium-fidelity wireframe (generally black and white).
Only use one font (Maximum of 3 different sizes and 2 faces).
Only use color where it has meaning (otherwise black and white).
Photos are allowed.
No animation.
No embedded video, etc.
Focus on conceptual validity, not making it pretty. That step will come later.
Personas
Note that each consumer one has a very different empathic need.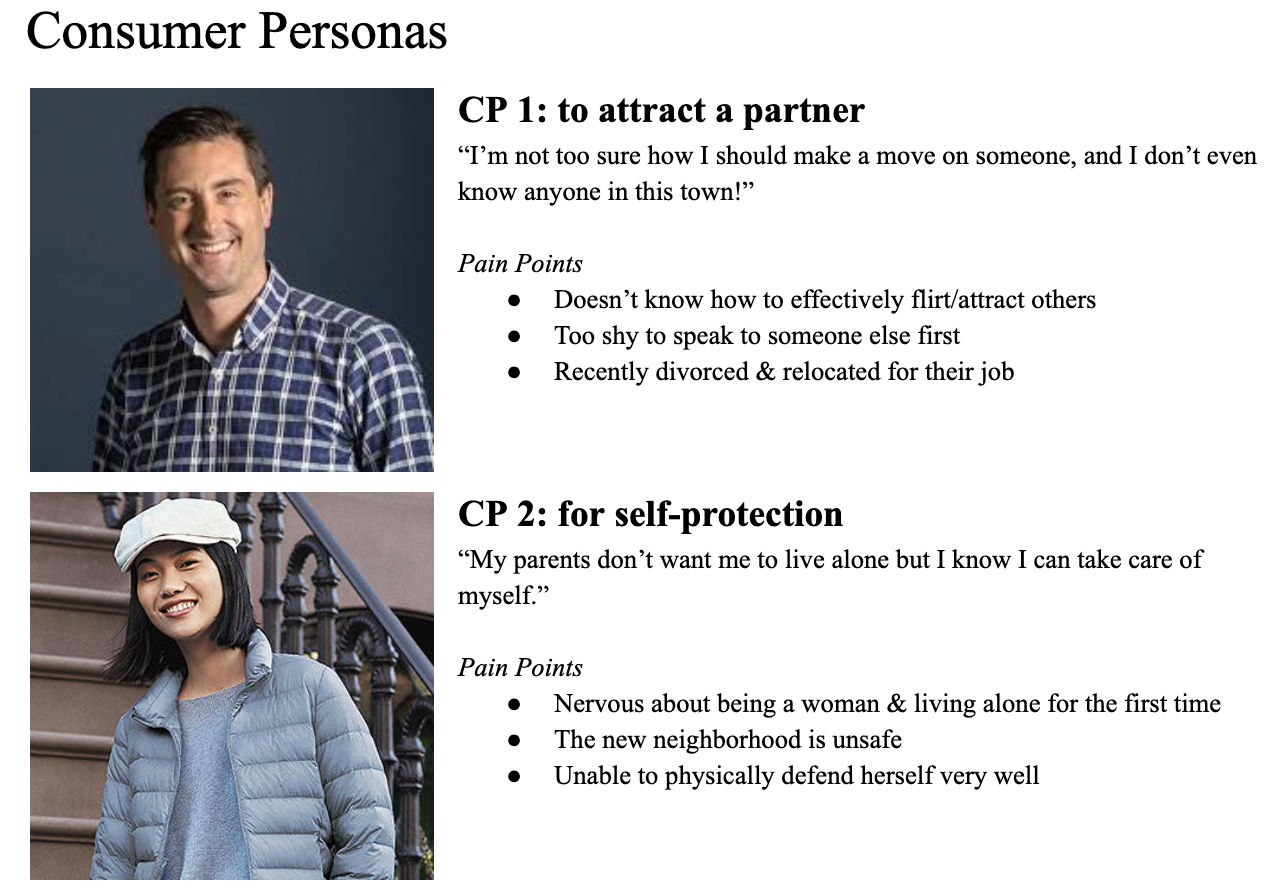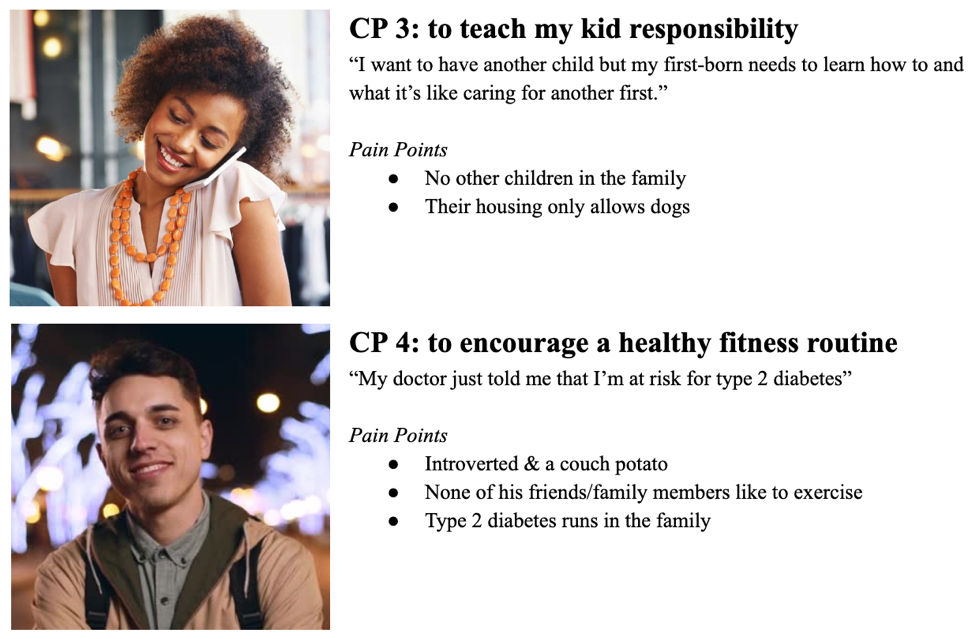 Special thanks to SJSU students for providing these personas from their research

From the combination of the design brief and these personas, you should be able to generate several dozen user stories. In an actual UCD process, this should be the result of formal user research. However, here as a shortcut, you can fill in the details using your imagination or prior experience as a pet owner.