Participatory Design
Your constantly-updated definition of Participatory Design and collection of topical content and literature
What is Participatory Design?
Participatory design is a collaborative approach to design that actively involves users and stakeholders in the design process. It aims to create products and services that better meet the needs and expectations of users by levering and applying their knowledge and experiences. It's a democratic process because it empathizes that users should take part in designing the products and services they will be using.
The method or philosophy is also known as co-operative design, co-design, community design, or community-based participatory research. Various fields use participatory design, including architecture, urban planning, UX and product design. 
The Principles of Participatory Design
Participatory design is based on the principles of collaboration, co-creation, and empowerment. Users contribute to the design process, which allows them to provide feedback, suggest ideas, and participate in decision-making. The goal is to create products and services that accommodate users' needs and help them achieve their objectives. 
Participatory Design and UX Design
Participatory design is a key component of UX design because it actively seeks feedback and input from users throughout the design process. By involving users in the design process, UX designers can gain insights into user needs, preferences, and behaviors, which can inform design decisions and help to create products, services, or systems that are more user-friendly and effective. In UX design, participatory design can be used to gather user feedback, test ideas, and validate designs. It can also be used to create user personas, user scenarios, user journey maps and other assets.
Victor Udoewa, Service Design Lead at NASA's Small Business Innovation Research and Small Business Technology Transfer Research (SBIR/STTR) Program, talks about the origins of participatory design in his Master Class, Radical Participatory Design: Insights from NASA's Service Design Lead.
If you'd like to find out what Victor defines as radical participatory design, we recommend you watch his full Master Class.
The Benefits of Participatory Design
Participatory design has several benefits for both designers and users. 
Improved user satisfaction: Participatory design can lead to products, services, or systems that are better suited to the needs of users. When designers involve users in the design process, they get a deeper understanding of user needs and preferences that they may have otherwise overlooked, which can lead to a better user experience.

Increased user engagement: When users participate in the design process, they are more likely to feel invested in the final product, service, or system. This can lead to increased user engagement and a greater sense of ownership over the product.

Reduced development costs: Participatory design can help to identify design flaws early on in the process, which can save time and money in the long run. Users involved in the design process will help designers catch potential issues before they become costly problems.

Improved innovation: Participatory design helps designers gain insights into new and innovative ways of solving problems. Users often have unique perspectives and ideas that can lead to breakthroughs in design.

Increased social inclusion: Participatory design can help to ensure that products, services, or systems are accessible and inclusive to all users, including those who might otherwise be marginalized or excluded.
Participatory Design in the Real World 
In the early 2000s, the city of Bogotá, Colombia, embarked on a participatory design project to improve its public transportation system. The city's leaders recognized that the existing system was inadequate, inefficient, and often dangerous, and they wanted to involve the city's residents to design a better system.

The project, called "TransMilenio," involved a series of community meetings, workshops, and design charrettes (intensive, hands-on workshops that bring community members and people from different disciplines and backgrounds together) where residents could provide input and feedback on the design of the new system. The city's leaders also worked with transportation experts and urban planners to create a system that was both effective and user-friendly.
As a result of the participatory design process, the TransMilenio system was designed with features that were important to the city's residents, such as dedicated bus lanes, stations with high platforms for easy boarding, and pre-paid tickets to speed up boarding times. The system has been credited with reducing travel times, improving safety, and increasing access to jobs and services for residents.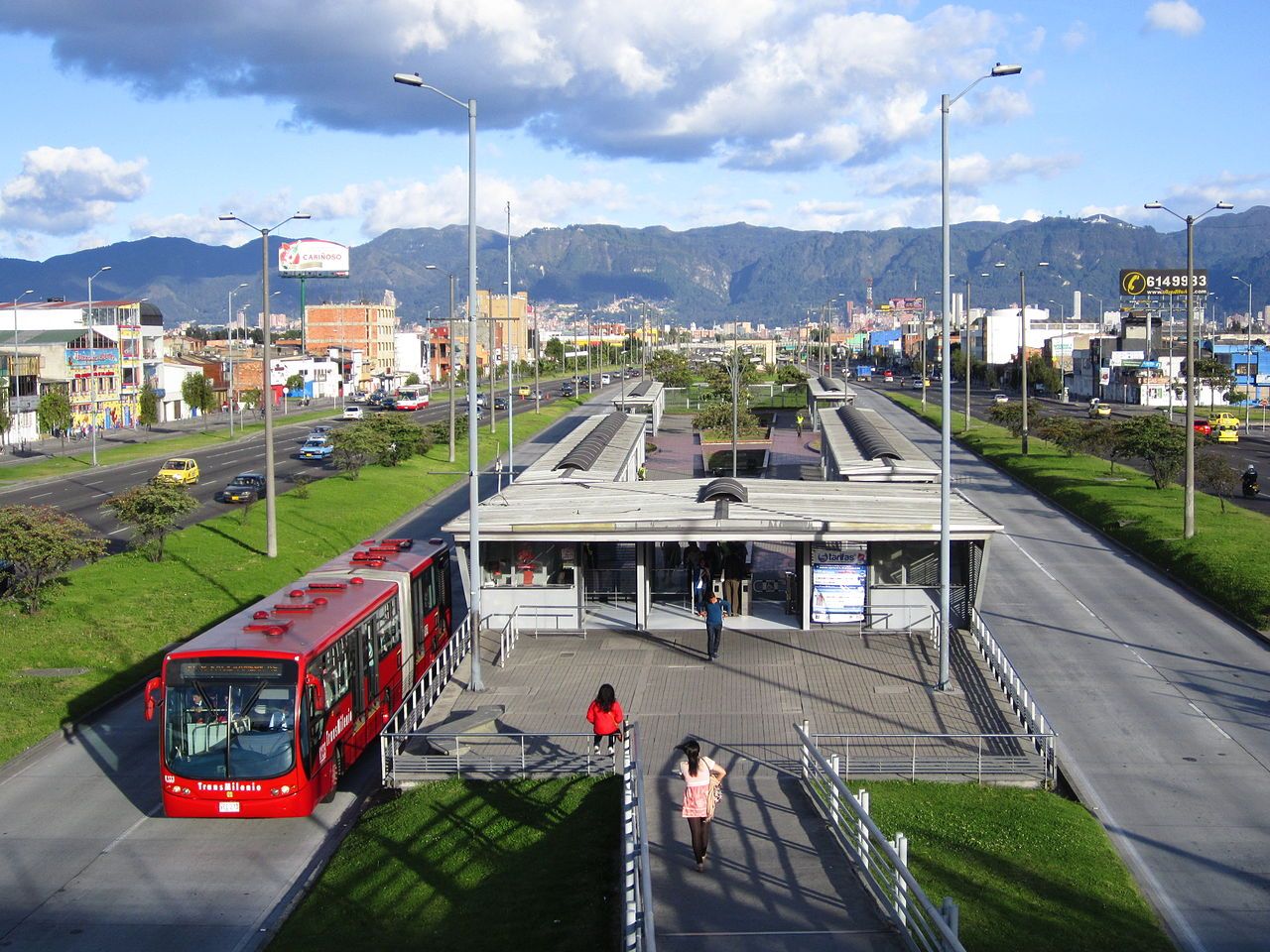 The success of the TransMilenio project has inspired other cities around the world to adopt participatory design methods to improve their own transportation systems, demonstrating the power of involving users in the design process to create more effective and user-friendly solutions.
Participatory design is a collaborative approach to design that involves end-users in the design process. It has several benefits for both designers and users, and it is closely related to UX design. When users are involved in the design process, designers can create products, services, or systems that are more user-centered, effective, and socially inclusive.
Learn More about Participatory Design
Watch Victor Udoewa's Master Class on Radical Participatory Design.
The course Design for a Better World with Don Norman teaches you how you can use participatory design to help solve some of the world's most complex problems such as climate change.
The course Agile Methods for UX Design covers participatory design in the context of the agile methodology.
Norman, Donald A. Design for a Better World: Meaningful, Sustainable, Humanity Centered. Cambridge, MA, MA: The MIT Press, 2023.
Read more articles and essays by Don Norman on JND.org.
Explore participatory design with Sanders & Stappers paper, Probes, toolkits and prototypes: three approaches to making in codesigning.
Software company Imaginary Cloud have written a blog on participatory design.
Check out MIT D-Lab's blog on the benefits of participatory design.
Read Science Direct's definition of participatory design.
Literature on Participatory Design
Here's the entire UX literature on Participatory Design by the Interaction Design Foundation, collated in one place:
Learn more about Participatory Design
Take a deep dive into Participatory Design with our course Design for a Better World with Don Norman .
"Because everyone designs, we are all designers, so it is up to all of us to change the world. However, those of us who are professional designers have an even greater responsibility, for professional designers have the training and the knowledge to have a major impact on the lives of people and therefore on the earth."

— Don Norman, Design for a Better World
Our world is full of complex socio-technical problems:
Unsustainable and wasteful practices that cause extreme climate changes such as floods and droughts.

Wars that worsen hunger and poverty.

Pandemics that disrupt entire economies and cripple healthcare.

Widespread misinformation that undermines education.
All these problems are massive and interconnected. They seem daunting, but as you'll see in this course, we can overcome them.
Design for a Better World with Don Norman is taught by cognitive psychologist and computer scientist Don Norman. Widely regarded as the father (and even the grandfather) of user experience, he is the former VP of the Advanced Technology Group at Apple and co-founder of the Nielsen Norman Group.
Don Norman has constantly advocated the role of design. His book "The Design of Everyday Things" is a masterful introduction to the importance of design in everyday objects. Over the years, his conviction in the larger role of design and designers to solve complex socio-technical problems has only increased.
This course is based on his latest book "Design for a Better World," released in March 2023. Don Norman urges designers to think about the whole of humanity, not just individual people or small groups.
In lesson 1, you'll learn about the importance of meaningful measurements. Everything around us is artificial, and so are the metrics we use. Don Norman challenges traditional numerical metrics since they do not capture the complexity of human life and the environment. He advocates for alternative measurements alongside traditional ones to truly understand the complete picture.
In lesson 2, you'll learn about and explore multiple examples of sustainability and circular design in practice. In lesson 3, you'll dive into humanity-centered design and learn how to apply incremental modular design to large and complex socio-technical problems.
In lesson 4, you'll discover how designers can facilitate behavior-change, which is crucial to address the world's most significant issues. Finally, in the last lesson, you'll learn how designers can contribute to designing a better world on a practical level and the role of artificial intelligence in the future of design.
Throughout the course, you'll get practical tips to apply in real-life projects. In the "Build Your Case Study" project, you'll step into the field and seek examples of organizations and people who already practice the philosophy and methods you'll learn in this course.
You'll get step-by-step guidelines to help you identify which organizations and projects genuinely change the world and which are superficial. Most importantly, you'll understand what gaps currently exist and will be able to recommend better ways to implement projects. You will build on your case study in each lesson, so once you have completed the course, you will have an in-depth piece for your portfolio.