Progressive Disclosure
Your constantly-updated definition of Progressive Disclosure and collection of topical content and literature
What is Progressive Disclosure?
Progressive disclosure is an interaction design pattern that sequences information and actions across several screens (e.g., a step-by-step signup flow). The purpose is to lower the chances that users will feel overwhelmed by what they encounter. By disclosing information progressively, interaction designers reveal only the essentials, and help users manage the complexity of feature-rich websites or applications.
Usability expert Jakob Nielsen defines progressive disclosure as a technique that "defers advanced or rarely used features to a secondary screen, making applications easier to learn and less error-prone." Progressive disclosure follows the typical notion of moving from "abstract to specific," including the sequencing of user behaviors or interactions. In other words, progressive disclosure is not just about displaying information from abstract to specific. At the practical level, encouraging the user to move from completing simple actions or tasks to executing more complex ones is what lies at the heart of the philosophy. Disclosing more complex, secondary features only if a user asks for them provides a two-tiered environment where most users can proceed with their tasks effectively and efficiently. This allows casual users to proceed without frustration while keeping advanced users satisfied with higher-end functionality.
Progressive disclosure is a concept that has been used since at least the early 1980s. The technique gained the attention of user interface specialists through John M. Carroll and Mary Rosson's lab work at IBM in 1983, where they found that hiding advanced functionality early on led to an increased success of its use later on. Appreciating the user's state of readiness is vital for designers working in all industries. By gearing a design around the notion that approachability and ease of use must take precedence over intricate use possibilities during engagement with a user, interaction designers can greatly improve the chances of their products' success.
Literature on Progressive Disclosure
Here's the entire UX literature on Progressive Disclosure by the Interaction Design Foundation, collated in one place:
Learn more about Progressive Disclosure
Take a deep dive into Progressive Disclosure with our course UI Design Patterns for Successful Software .
Have you ever found yourself spotting shapes in the clouds? That is because people are hard-wired to recognize patterns, even when there are none. It's the same reason that we often think we know where to click when first experiencing a website—and get frustrated if things aren't where we think they should be. Choosing the right user interface design pattern is crucial to taking advantage of this natural pattern-spotting, and this course will teach you how to do just that.
User interface design patterns are the means by which structure and order can gel together to make powerful user experiences. Structure and order are also a user's best friends, and along with the fact that old habits die hard (especially on the web), it is essential that designers consider user interfaces very carefully before they set the final design in stone. Products should consist of such good interactions that users don't even notice how they got from point A to point B. Failing to do so can lead to user interfaces that are difficult or confusing to navigate, requiring the user to spend an unreasonable amount of time decoding the display—and just a few seconds too many can be "unreasonable"—rather than fulfilling their original aims and objectives.
While the focus is on the practical application of user interface design patterns, by the end of the course you will also be familiar with current terminology used in the design of user interfaces, and many of the key concepts under discussion. This should help put you ahead of the pack and furnish you with the knowledge necessary to advance beyond your competitors.
So, if you are struggling to decide which user interface design pattern is best, and how you can achieve maximum usability through implementing it, then step no further. This course will equip you with the knowledge necessary to select the most appropriate display methods and solve common design problems affecting existing user interfaces.
All Literature
Progressive Disclosure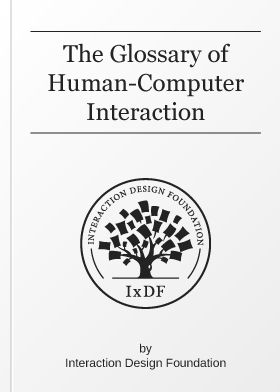 Progressive Disclosure
Progressive disclosure is an interaction design technique that sequences information and actions across several screens
Book chapter