We've taken a look at the biggest CMS package, Drupal, and the most popular, WordPress, and that leaves us just one more of the big 3 CMS systems to tackle - Joomla. So where does Joomla fit in the CMS world and why would you use it for your web design projects?
About Joomla
Joomla is a popular choice for CMS systems; installations are a long way behind WordPress installations but ahead of those using Drupal. It's an open source product which is completely free to get started with. It also feels like a half-way house between the simplicity of WordPress and the complexity of Drupal.
The Advantages of Joomla
Developers tend to feel that it is much easier to customize a Joomla install than a WordPress install. It's certainly a more technical product and Joomla development and design skills tend to be rarer than those available on the open market for WordPress. This in turn means that working with Joomla tends to bring bigger hourly rates and project rates than working on WordPress does.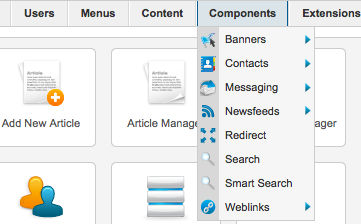 Author/Copyright holder: Christine und Hagen Graf. Copyright terms and licence: CC BY 2.0
Joomla's default URL structure is also much better than WordPress's (though you can switch WordPress easily to better URLs – it still requires a little effort to do so). It also has some very good navigation management overall and larger sites are probably easier to manage in Joomla than WordPress (which tends to group pages in smaller groups and over time it can be very challenging to find the page you want without first locating it in the front end).
The admin panel's more intimidating than the one in WordPress but… it's also more powerful. It takes more time to learn but the trade-off is in greater flexibility.
The Disadvantages of Joomla
You're going to have to be less reliant on pre-built add-ons. There are 25,000+ for Drupal and 30,000+ for WordPress. For Joomla that are less than 10,000. That means your development team are going to have to get their hands dirtier for many Joomla projects and you're going to have to ensure that your clients are aware of the extra workload and budget for it accordingly. Rather more of the plugins available for Joomla are also paid for options and that too can push up your budgets.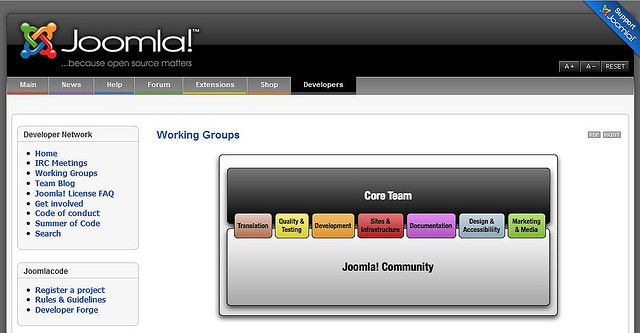 Author/Copyright holder: Christine und Hagen Graf. Copyright terms and licence: CC BY 2.0
It's tough on server resources and a bad choice for mega-sites. If you want millions of pages – you're probably going to be better off with Drupal.
The learning curve for Joomla is also much steeper than WordPress for your clients. The additional functionality comes at the price of being intimidating. You're going to have to ensure that some of the project budget goes to one side so that you can teach the client how to use the product.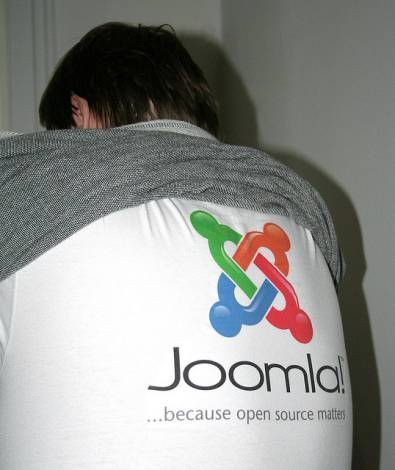 Author/Copyright holder: Christine und Hagen Graf. Copyright terms and licence: CC BY 2.0
Perhaps the biggest annoyance of Joomla though is the horrible tendency for one add-on to be completely incompatible with another. That means even when you've paid for an add-on – you may still need your developers to resolve minor (and sometimes major) issues.
Header Image: Author/Copyright holder: Pandemia Hosting. Copyright terms and licence: All rights reserved. Img Source