Today, let's look at some great value options for developing wireframes and prototypes for your project. If you're not sure what these are; let's refresh your memory.
What is a Wireframe?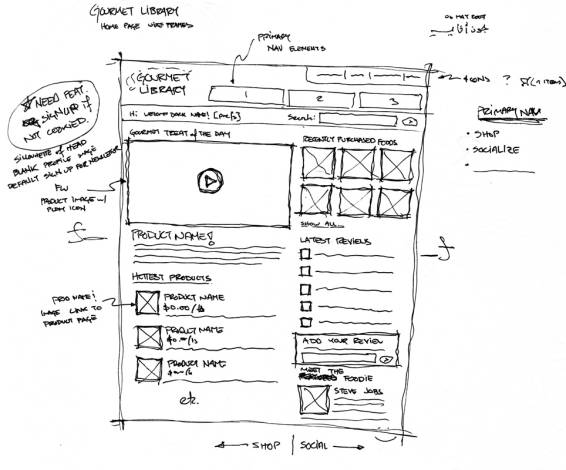 A wireframe is a model of your site without the coding and design. It can be used to test ideas for your UX project before you deploy expensive design and development resources. In general this tends to be a low-fidelity approach and won't look too much like the end project.
What is a Prototype?
Similarly, a prototype is also a model of your site/app but often some of the design elements are already developed and a high-fidelity prototype will include visual mock-ups and even some of the functionality that you intend to test.
Pencil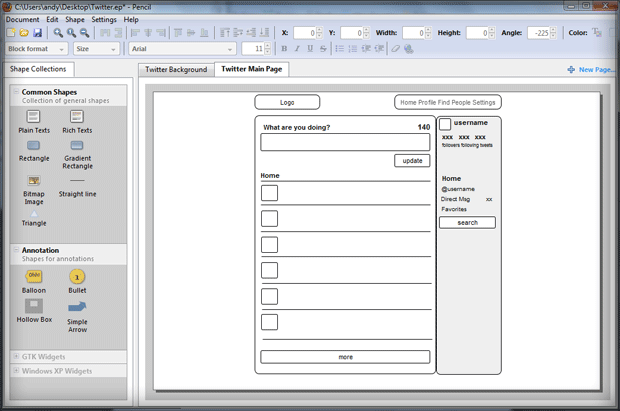 It's hard to beat free as a price point for a tool and Pencil is a fully open source prototyping tool. It's easy to use and has a good support community too. There are a number of stencils and templates available that help you mock up an app in the correct environment. The drag and drop interface makes building prototypes easy.
FileSquare
FileSquare is a free to use, community based online product for developing simple prototypes that work on a click-through basis. You just upload some mocked up images and then connect them using the software. There are premium options available which add functionality too.
Handcraft
For those who want a bit more oomph from their prototyping tools; they might want to consider Handcraft which is a paid for tool (though there is a 30 day free trial) starting at just under $20 a month to use. You can develop your prototypes using HTML, JavaScript and CSS. The website is not the prettiest though and you'll need to use the trial to gain some appreciation for the features.
PowerMockup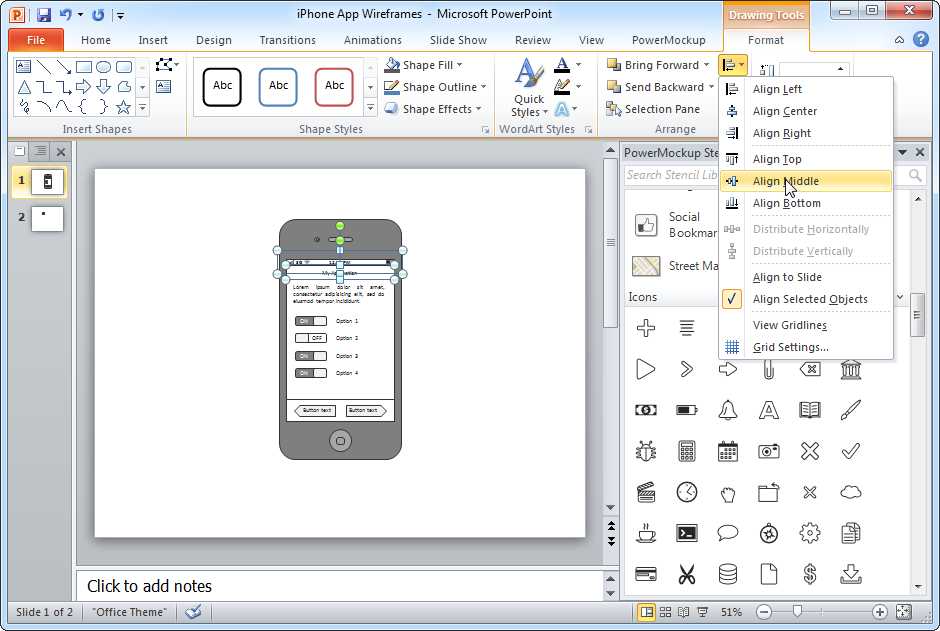 PowerMockup is focused on turning PowerPoint into a wireframing and prototyping tool; they supply templates and tools to do just that. The price point is not extortionate starting at about $60 for a permanent license but there are always going to be limits to just how much you can do from within PowerPoint.
Moqups
Moqups is a completely online tool and won't be a favorite of UX folks working in areas with dodgy internet connections. It is however incredibly simple to use and there's no mucking around – as soon as you land on the Moqups page – you'll be starting to create that first mockup. It is a paid for product and licenses start at less than $10 a month.
JustInMind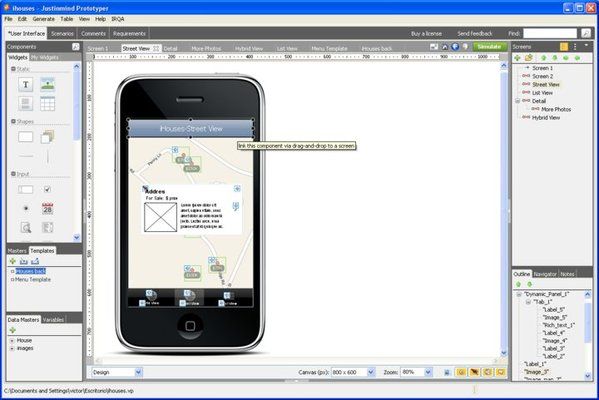 JustInMind has a free trial and after that it has a monthly subscription cost of around $20. It works on Windows and Mac OS and is designed for web and mobile application prototypes. It's pleasing on the eye too.
One More Thing
As usual IxDF does not recommend any specific tool for your project; you need to decide which tool is the right one for your team.
Header Image: Author/Copyright holder: Unknown. Copyright terms and licence: Unknown. Img
Image Source:
ZURB (link to image)
Best Vendor (link to image)
PowerMockup (link to image)
Graphic Rating (link to image)
Kim Bieler (link to image)