Today, we're going to look at generating data to support our decision making process. It is easier to make an informed decision when it's based on real data rather than our own instincts.
User Interviews
As with all UX projects; the best data we can get to inform the user experience is data from real users. The user interview is a simple and compelling tool to get data from users; depending on the project the complexity of interviews may vary – some projects will need detailed visits and face-to-face meetings and others may need just a quick phone call.

Author/Copyright holder: Ericsson User Experience Lab. Copyright terms and licence: CC BY-NC 2.0
However, all projects should have some form of user interview input. It brings understanding of the user, it creates a level of empathy with the user and most importantly it brings data that you can act on. User interviews are sufficiently involved that it would require a book to detail how to design them but some useful tips include:
For recruitment to interviews try and tap into your existing client and user base. Then, if you can't find enough people, look at your own social connections – is there anyone who might be able to lend a hand?
Try not to use leading questions; they tend to produce the results we want rather than the ones we need.
Not all participants will find the process easy and some may not provide anything of value; that's OK – recruit more participants than you need to get the data.
Take notes throughout interviews and put key points on cards or post-its. Then conduct a card sorting exercise after the interviews to find out what matters most.
Existing Analytics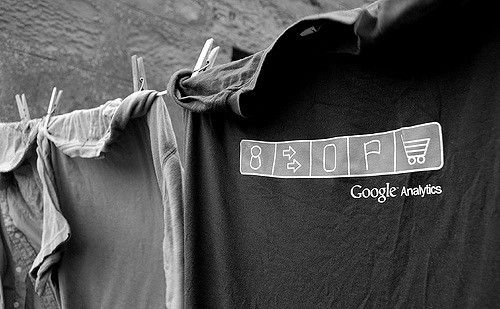 Author/Copyright holder: Vicky Brock. Copyright terms and licence: CC BY-SA 2.0
Start digging through the data you already have. Where do people enter the process? Where do they most commonly leave? Look for areas of high performance and ask what are we doing right here? And then look at areas of low performance and try to see where things aren't working so well. User analytics can provide some great sign posts to find out where important changes are needed and they're much easier to work with than interview data because they produce quantitative data.
User Surveys
User surveys are cheap and easy to carry out. The best time to conduct a survey is when you've done some interviews and pored over your analytics. Yet, even marketing surveys and existing customer satisfaction surveys can produce useful data. Survey design is a complex area and it's worth getting some understanding of how to create effective surveys before you just jump into using an online tool to create one.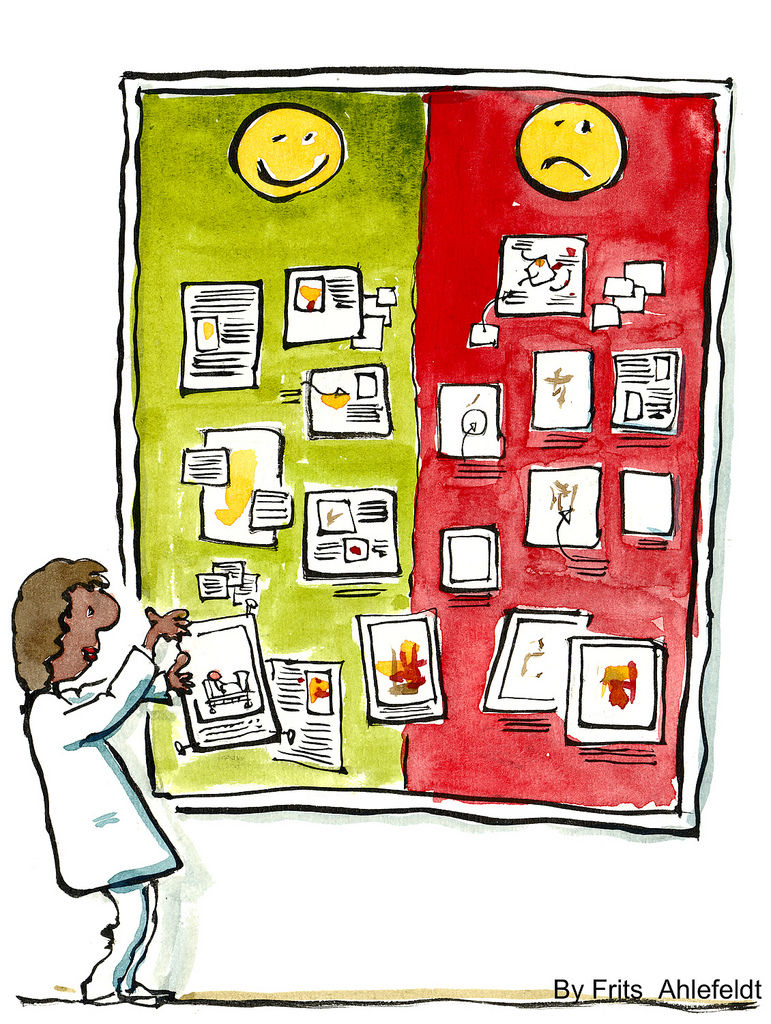 Author/Copyright holder: Frits Ahlefeldt-Laurvig. Copyright terms and licence: CC BY-NC-ND 2.0
The best surveys will be used to quantify things you couldn't quantify using interviews or analytics but suspect are true.
Summary
Basing decision making in UX projects on data is a common sense approach that dramatically improves the consistency of results.
Header Image: Author/Copyright holder: New Visions for Public Schools. Copyright terms and licence: All rights reserved. Img