It's the last Monday of the year and we hope that means that many of you are enjoying today's UX daily from the comfort of your own home. In between repeats of It's a Wonderful Life and that last Indian Jones movie – we hope you can squeeze in a little love for the User Experience. We've been out around the web as usual to find things that we think you'll enjoy:
Time for a Google Redesign?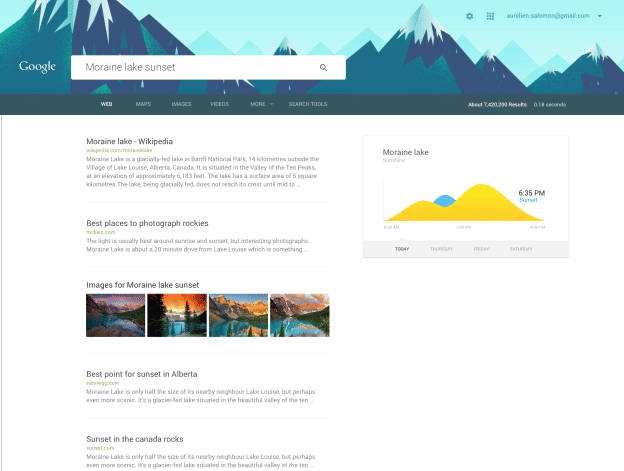 It seems almost blasphemy to think it but perhaps it's time that Google got a little coat of paint? The folks over at BGR certainly seem to think so. They've taken the time to mock up the company's offering with Material Design and we think they might be onto something:
"The look of Google's new Material Design is regularly praised by users and tech bloggers alike. In fact, we can't remember the last time a user interface has received such universal acclaim right off the bat. Android 5.0 Lollipop and the new graphic elements it ushers in are fantastic though, and Google has already confirmed that it plans to use Material Design across its mobile and desktop properties as it continues to unify its user experiences.

But, what might Google's core end-user product, the search engine at Google.com, look like with Material Design? In a word, amazing."
Check out the bold new look here at BGR.
The Perfect Website Layout?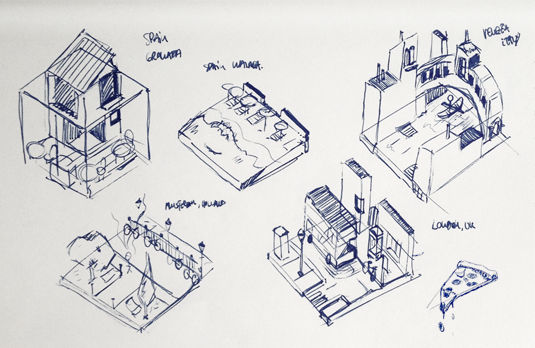 Our friends at Creative Bloq are committed to making life easier on designers and this piece is no exception. They take a bold and actionable 20 point plan and use it to create a website layout:
"When approaching the topic of designing a website layout, I thought about common mistakes I have seen in my years designing, especially with interns and new designers fresh from web design training.

Within this short list of steps to the perfect website layout, I aim to cover what I believe every new website builder working within a digital agency should know and do before starting a new project, and what they should pay attention to during the process."
Find out what else Claudio Guglieri has to say here.
7 Wonders that We Can Agree With?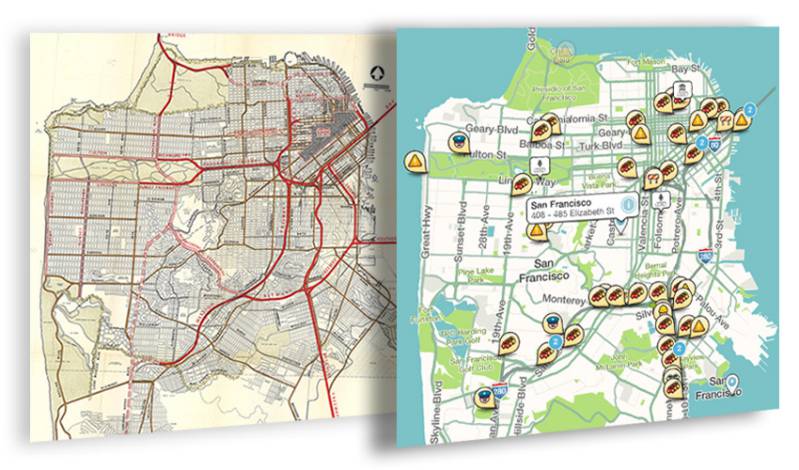 I live next door to one of the 7 ancient wonders of the world; Angkor Wat. It must have been much harder to define a list of modern wonders as there's far more competition for a place on the list. We think this article at Slate has come up with a good list of contenders for some of the slots on that list; what do you think?
"The seven wonders of classical antiquity were architectural marvels, triumphs of human ego and raw power. The great achievements of today, however, are made possible by systems, infrastructure, and technologies that are invisible. Check back every week for a new wonder of the modern world.

When the weather is clear and all systems are go, as many as 3,100 flights can take off and land each day at Hartsfield-Jackson Atlanta International, the busiest airport in the world. In recent years, the airport has expanded its flight capacity slightly, but not by increasing the number of runways. Watch the planes take off, and you might see a more subtle innovation. "
Read the whole thing over here at Slate.
Image credits: Images are drawn from the articles we have linked to and image sources can be found at the bottom of these articles.