Designing a responsive website can open up massive opportunities and boost sales when it comes to ecommerce website design. Nowadays mobile shopping (or mCommerce) is rapidly taking the lead when it comes to platform use but this carries a number of challenges in terms of screen size and content display when designing for a large array of platforms. At the same time this has opened those savvy platforms up to new, very lucrative markets especially looking at mobile growth in developing countries such as china.

Many large ecommerce stores have started using native mobile apps to complement their desktop sites but this is usually not feasible for those smaller niche stores out there as this would obviously increase development costs substantially. Responsive design offers the opportunity to reduce the overall complexity of the website to a single code base and future proof the site for future devices. It can also improve your SEO results and is recommended by Google.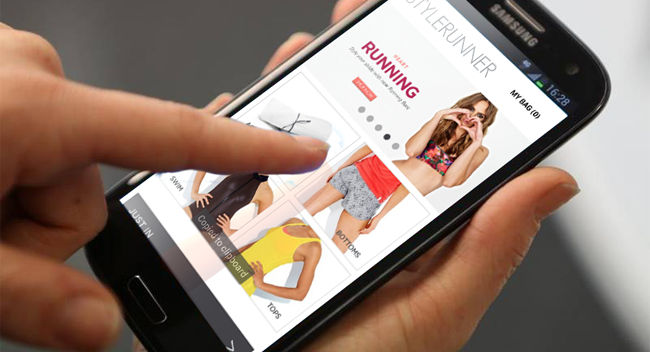 On the other side of the scale, major ecommerce retailers are concerned about metrics and how responsive design will affect the overall customer experience on multiple screens as content and feature flows will differ significantly across multiple devices. This is especially relevant where we can often see over 30% of a large sites traffic coming from mobile use and optimising conversion rates is completely non-negotiable as responsive design isn't necessarily optimized for conversions across multiple platforms.
We can get around this by heavily optimising the site for smartphones where we have a very different flow of information before designing the desktop website as mobile users may be put off by scrolling down for a buy button or shopping cart so information is displayed above the mobile fold. The desktop site however can still follow a more traditional flow. One such example of this is Garmin's website.
Now is definitely the time for ecommerce sites to make the switch to responsive if you haven't already done it as overall it will have a major effect on whether your end user will purchase a product or not.
Links to Image Source:
Jamboree image: here
StyleRunner image: here