The mobile web means that there are many opportunities for start-ups, from bootstrapped home-based ventures right through to those with venture capital funding. But where do you start to get the ideas to build that first app? According to Steve Blank, you get out of the building. It's only by meeting with and understanding potential customer's needs that you can develop a product that people want to buy.
Steve Blank is a serial entrepreneur who arrived in Silicon Valley in the 1970s and has built two highly successful businesses, launched two movements in customer care and entrepreneurialism and written four books. He's the go to guy when it comes to learning how to launch a new business and giving it the best foundations for future success.
The mobile web has led to an exponential increase in start-up activity. Apps are, often, cheap to develop and easy to launch. You don't need a huge team of programmers and designers. You don't even need to be able to do the programming or design work yourself – it can be outsourced efficiently to other parts of the world. Entrepreneurialism has never been so simple to get started with.
Steve Blank's advice to "get out of the building", however, is even more pertinent in this environment. When the barrier to entry is low; competition is very high. There are more than 700 apps released every single day of the year and if you want to rise above the pack – you need to develop a product that will sell.
What is "Get out of the Building" About?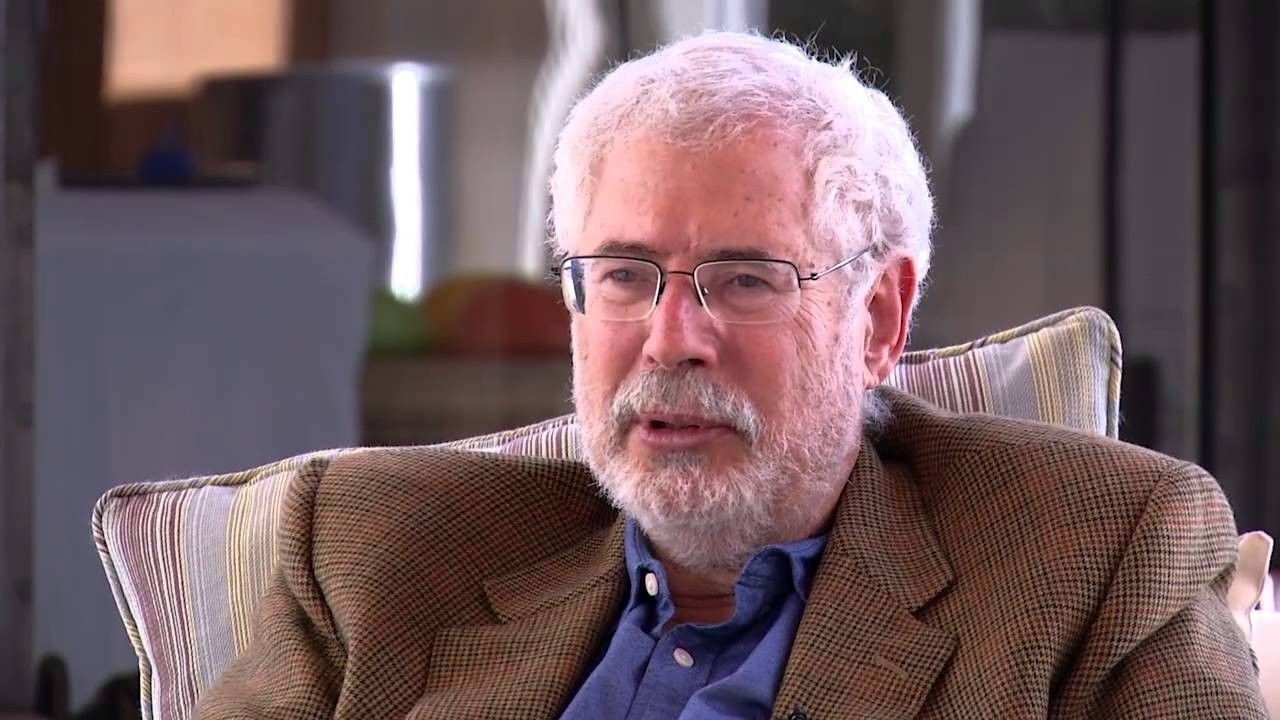 Author/Copyright holder: steve blank. Copyright terms and licence:Fair Use.
Steve says that too many start-ups focus their efforts in the wrong place. They look at selling products that they've thought of to a market that they believe exists. This isn't a recipe for success it involves too much assumption. And if you assume – you make an ass out of U and me… which may be a touch trite but it's not all that far off the mark either.
A better approach is not to get involved in sales or design at the beginning but rather to get involved with customer research. That means "getting out of the building" (which can be either literal or metaphorical) and meeting potential customers and learning to understand what problems they are looking to solve in their lives. When you understand their problems, you can design solutions to those problems that are meaningful and cost-effective. This, in turn, increases the chance that when your products (apps) are ready to launch that people will want them.
Customer Research
You may be thinking "but I don't know any of my potential customers" but fortunately that's not the end of the world. We can find our potential customers on LinkedIn, on their company websites, through our personal networks, etc. The joy of an always connected world is not just that there's opportunity for app developers but also that there's opportunity to connect quickly, easily and cheaply with nearly anyone we want to.
Steve indicates that it's best not to go looking to talk to CEOs and C-suite execs but rather to find the users who will drive the need for our products. It's mid-level managers and those at the coalface doing the work who will best understand wide-scale issues and need solutions for them.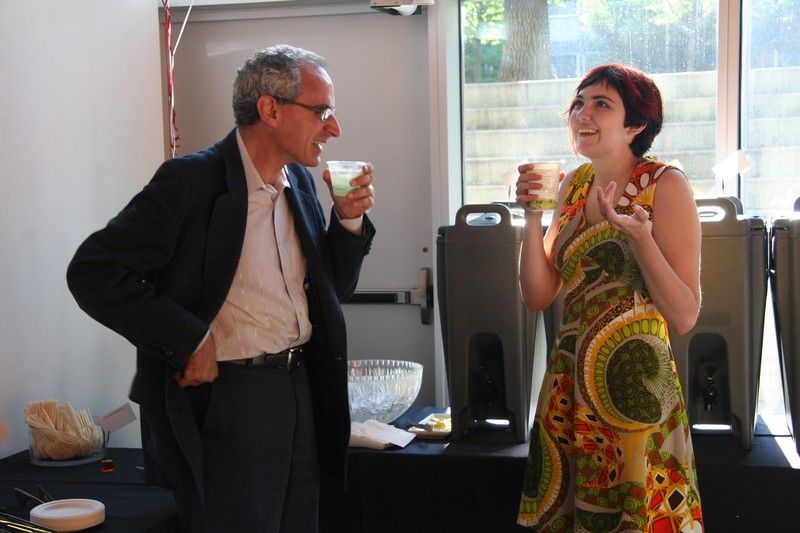 Author/Copyright holder: Shimer College. Copyright terms and licence: CC BY-SA 2.0
A Simple Approach to Customer Research
Getting out of the building doesn't mean heading out to talk to customers with just a vague intention to chat. You need to have a methodology in mind. Here's a simple one that can help as suggested by Google Ventures:
1. Plan Your Questions
Before you start making appointments, decide on what you want to know. Put together a list of questions that can help focus on assumptions you've made. But don't be afraid to let the interviewee take you off-piste; you can find that the most important problems aren't discovered through your questions but rather through information that the potential-customer volunteers.
2. Plan Who To Talk To
Who would be the best positioned people to answer your questions? Are they representative of the target market you have in mind for your product? It's always best to be clear about this from the start, so that you can meet with people who may (at some stage) buy the finished product. Otherwise their input is not likely to be high-value.
3. Plan the Interview
You've got the questions, you've got the people – the next element is to structure your interviews. Where will they be held? Which order will you ask questions in? How will you record and analyse the data you generate? Having this in mind can ensure that your research reveals the best results.
4. Don't Be Afraid to Share Prototypes
You may not be all the way there but if you have a bit of a prototype – hand it to the interviewee; get their opinion. The folks at Google say that even using a competitor's product or website to glean feedback can be very useful. The more reality you can put into a product – the clearer that feedback should be.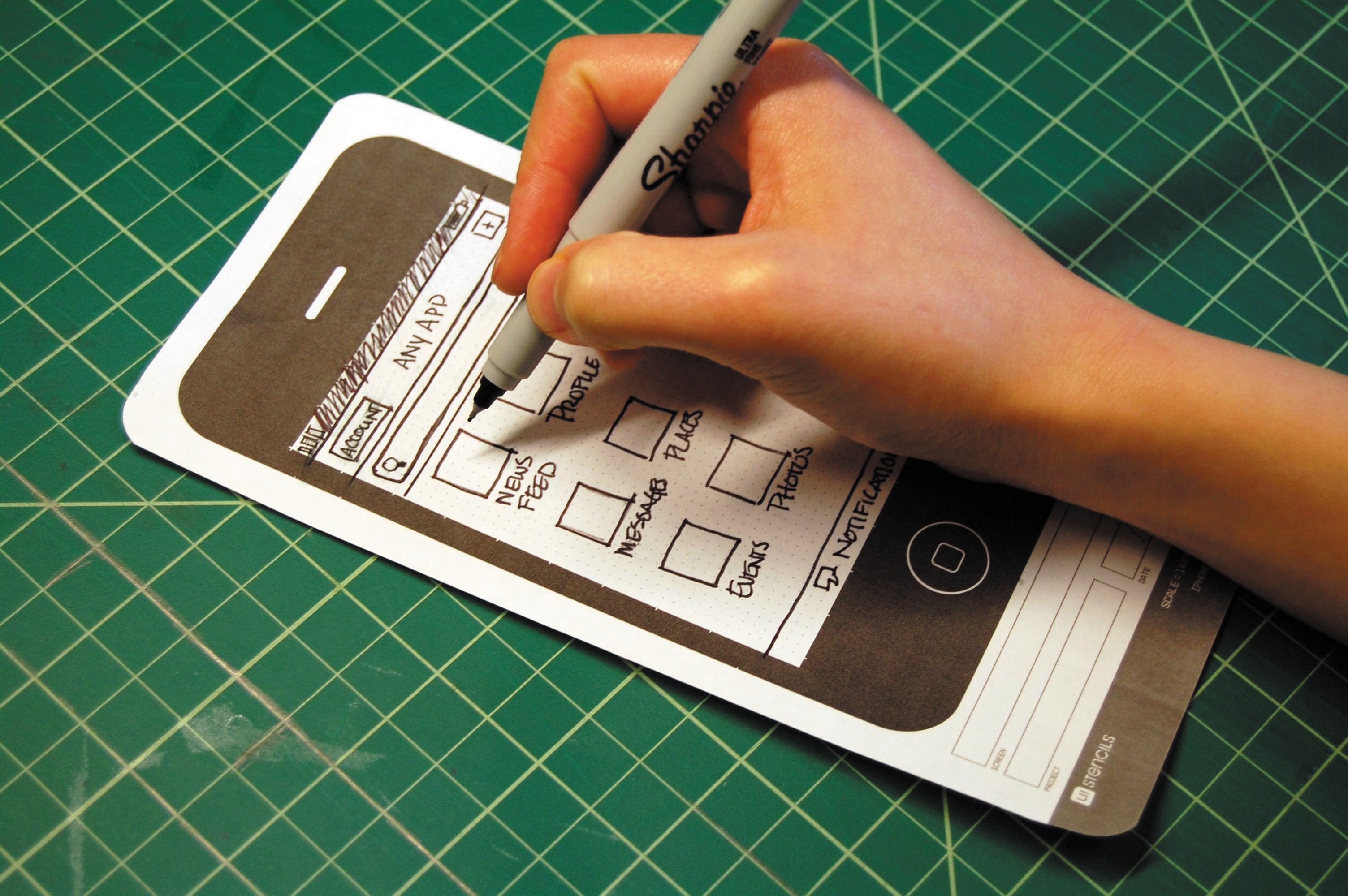 Author/Copyright holder: Rosenfeld Media. Copyright terms and licence: CC BY 2.0
5. Don't Sell, Listen
You're not selling the product. You're trying to find out what people want so you can build a product. Don't pitch it, get feedback and listen. Don't use leading questions to get the answers you want to hear – leave things open and get real opinions. You may not always like what people tell you but it will leave your design process much better informed.
6. Play Back to The Participant
Once you get to the end of an interview, summarize your understanding to the participant of what they've said – let them correct you if you're wrong. It never hurts to be 100% confident that you've understood what's been said.
7. Summarize Your Findings
Finally, work through all the data from interviews – what have you learned? What trends emerge from this? What can you use in your product?
By getting out of the building and conducting high quality customer research; you can develop better products for your start-up. Your app will have a greater chance of standing out from the crowd and making you money and your customers happy.
The Take Away
Getting out of the building is all about doing customer research. The better you know your customers and understand their real problems; the more likely you are to produce a product that meets a need and gets used. The mobile web makes it very easy to be an entrepreneur but if you want to make that turn into success – you have to get out of the building and talk to your customers.
References
See Steve Blank talk about "Get out of the building" as a strategy.
Google Ventures offer tips on how to make getting out of the building even more effective.
Learn all about Steve Blank and his achievements.
Hero Image:
Author/Copyright holder: Michael Gaida. Copyright terms and licence: Public Domain.