The whole world is coming online. Even here in Cambodia there's internet available in nearly every town and village and Cambodia is one of the world's "least developed nations". Then there's the fact that globally there are dozens of emerging economies starting to grow impressively the BRICs nations and MINT nations in particular.
Accessibility and economic growth means an unprecedented potential for selling products and services around the world. It also means that to be successful you're going to have to take UX global as you strive to create experiences that live up to the expectations of whole new groups of unfamiliar users.
Here are 6 ideas to help you get the most out of your international UX research and maximize the ROI of that research:
Take Stock Before You Begin
Sit down with any data that you have relating to the user group that you are targeting. What do you already know? What can you find out about the economy, the target market? What trends are evolving in those places?
Before you start your research it's always valuable to determine what you already know. It allows you to target new research more efficiently and build your understanding rather than reinvent the wheel.
It can also help to head to the library (virtually or physically) and do some basic cultural research. Are there any existing theories about market or individual behaviour in your target destination? This can help inform the direction of your future research too.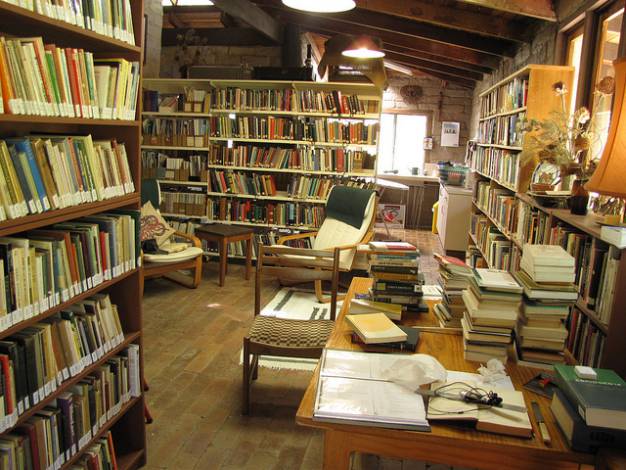 Author/Copyright holder: Christopher John SSF. Copyright terms and licence: CC BY 2.0
Plan Your Objectives
Once you know what you already know; it's time to decide what you will be researching and why. This stage may sound obvious but it's important to make certain that your research design phase is concerned with your objectives.
You need to know:
How your research is going to support the business development in the target market and/or how it will support the product's development?
What decision making process that you expect to use when reviewing the research's findings?
Knowing the answers to these questions will let you decide whether your research falls into one of two main categories:
Exploratory Research
Exploratory research is all about developing a context for the design and to understand some of the basic of user behaviour in a target market. Research in this phase tends to be qualitative and focus on ethnography, interviews and enquiry.
This kind of research should help international stakeholders come to grips with the intentions of the project. The buy in achieved should enable support for further research.
A little further down the road you employ evaluative research to test ideas. It may involve user testing or other quantitative methodologies.
The purpose of this research is to refine design decisions to ensure their relevance. This research can be conducted in person or remotely depending on the budget.
Physician Heal Thyself!
This can be the hardest part of international research; you have to ask honestly – do we have the right people in place within the team to do this well? The answer, almost certainly, is that if you haven't conducted international research before – you don't.
There's no real substitute for experience in international projects. A team without it, is likely to focus on their own biases throughout the research, whether by accident or design. With it, they're likely to uncover valuable insight rather than working to their prejudices.
The best way to get the right experience is to work in partnership with a local UX or ethnographic research company. You can always put some of your own bodies on the ground to learn from them and develop understanding for future projects.
Each market is subtly different, Germany and Austria or China and Taiwan may speak the same languages but the way people behave in each place is markedly different. Local partners will be clear on these differences even when you are not.
How Will You Make Localization Efforts Work in the Long-Term?
It's important to develop a localization strategy before things get out of hand. There are advantages to local management of a presence but it can lead to local messages straying significantly out of your brand's territory too. Centralized management can also work well but can lead to areas of importance being neglected.
Choosing the right strategy for your business means a full understanding of how your business works. You also need to build in checks and balances to ensure that the strategy works in practice.
Get the Legal Stuff Sorted Early
It's expensive but worth it. You have to know how local laws and regulations might interfere with your business model and practices. Data protection law is relatively minimal in the United States but far more rigorous in the UK and Europe, for example, that can affect the way you conduct research, how you use the results of research, etc. and not just the finished product.
Don't be afraid of reaching out to embassies, industry bodies, etc. to get input into this process. While you probably need a lawyer to go through things once you're ready to go – you can get a long way towards the right outcomes by utilizing free sources of information.
Failing to get this right during the early phases of a project can lead to civil and/or criminal penalties at a later date. No-one's going to be all that impressed with the UX of a product which was achieved by sending the CEO to jail.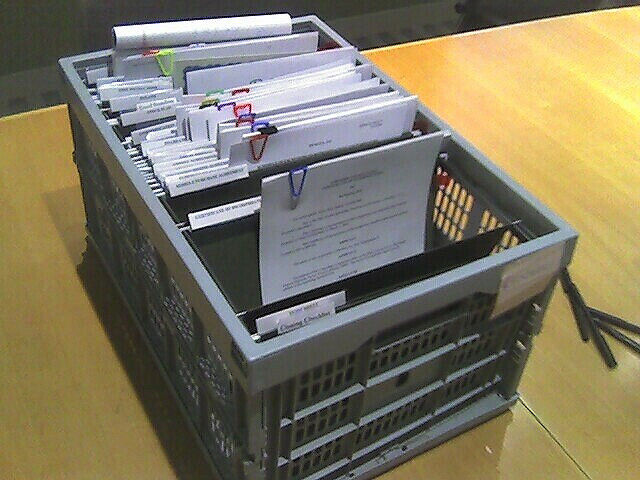 Author/Copyright holder: Adam Rifkin. Copyright terms and licence: CC BY 2.0
Financial Considerations are Practical Considerations
Research is important but not all research can justify multi-million dollar investments. Yes, the best international research is often conducted locally, in person, in the target language but in reality – this is often financially impossible.
Recruiting participants who speak English may take more time and effort and provide some slightly skewed insights but it's also often the most cost-efficient way to run a project. Recognize the limitations clearly and then do it anyway. Some user research is always better than none at all and even the most exacting budgets can accommodate some research.
Don't forget that using a local partner can often be way more cost effective than deploying your own resources. There are plenty of parts of the world where wages, materials, etc. are cheaper than at home.
Summary
For many companies today, it's a question of when and not if they go international. That means UX departments are going to spend more and more time tackling international UX projects. The tips above should help you get started and moving in the right direction.
Header Image: Author/Copyright holder: Georgia Southern. Copyright terms and licence: CC BY-NC-ND 2.0