Apple Watch GUI for Sketch
Designcode.io has highly accurately reproduced apple's new watch GUI in 100% vector for Sketch including all elements such as clocks, icons and watch devices that you may export and play around with however you wish. The kit lets you analyse various UI elements and use them for producing great apps as well as studying and presenting it.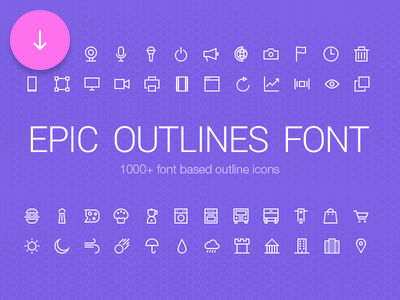 Epic Outlines Font
Great freebies are hard to come by but Adrian Goia has done it right with his Epic Outlines Font and icon set which he has up for grabs on his dribble.com page. Provided in the pack are PSD, SVG and Font files.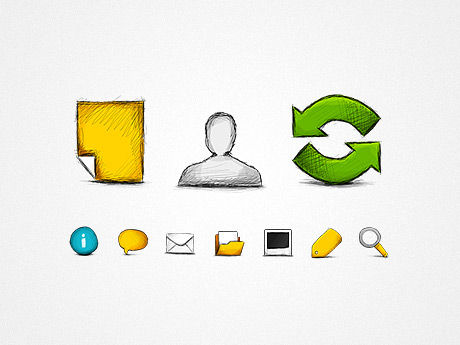 Hand sketched icons!
Adding that personal, human touch to pages and mobile apps can be tricky. Pawel Kadysz, a UI designer from Poland explores this using his hand drawn icon pack available for free download via Freebiesbooth.com. All of the icons are available in 32 x 32px but there is a 128 x128px pack out there for those larger sizes. Be warned, they are extremely colourful and you wont find anything like them anywhere else!
Image credits: Images are drawn from the articles we have linked to and image sources can be found at the bottom of these articles.