Jhilmil Jain
Ph.D.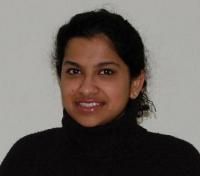 Personal Homepage

http://hpl.hp.com/personal/Jhilmil_Jain/index.html

Employer

Hewlett-Packard Laboratories (http://www.hpl.hp.com/)

Email
Jhilmil Jain is a Research Scientist in the Intelligent Information Management Lab at Hewlett-Packard Laboratories, Palo Alto, CA. She received a Ph.D. degree in Computer Science with a specialization in Human Computer Interaction in December 2006, and a Master\'s degree in Software Engineering in August 2002 from Auburn University, Alabama. During her graduate studies, she also worked on projects in the areas of multimodal interaction and semantic web modeling at HP Labs and IBM Almaden Research Center. She has several publications and patents in information visualization, multimodal interaction modeling, personal information management systems, user research and experimental evaluation. She has served on the program committee of the CHIMIT, HCII, ACMSE, CISIS, GHC conferences. She is a member of ACM, SIGCHI, BayCHI, UPA, UXnet, Phi Kappa Phi, and Upsilon Pi Epsilon.
Publication Statistics
Publication period start

2006

Publication period end

2011

Number of co-authors

33
Co-authors
Number of publications with favourite co-authors
Productive Colleagues
Most productive colleagues in number of publications
Publications