Elizabeth Churchill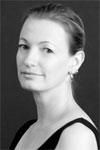 Personal Homepage

Employer

()

Email

elizabethchurchill@gmail.com
Elizabeth Churchill is a Principal Research Scientist and manager of the Internet Experiences group at Yahoo! Research. She previously worked at PARC, the Palo Alto Research Center, and before that at FXPAL, Fuji Xerox's research lab based in Silicon Valley where she led the Social Computing Group. Elizabeth has a BSc in Experimental Psychology, an MSc in Knowledge Based Systems, both from the University of Sussex, and a PhD in Cognitive Science from the University of Cambridge. Her research focuses on how social technologies and social media are created, consumed, adopted and adapted in different (although sometimes overlapping) local and national cultures. She has co-designed several products that have been released in the US and in Japan, has co-edited 5 books, and has published within the areas of theoretical and applied psychology, cognitive science, human computer interaction and computer supported cooperative work, focusing on topics such as mediated collaboration, mobile connectivity, transmedia technologies, digital archive and memory, access control, online identity and impression management, and the development of emplaced media spaces. Elizabeth is a Distinguished Scientist of the ACM and is the current Vice President of the Association of Computing Machinery's (ACM) Special Interest Group on Computer Human Interaction (SigCHI).
Publication Statistics
Publication period start

2007

Publication period end

2012

Number of co-authors

25
Co-authors
Number of publications with favourite co-authors
Productive Colleagues
Most productive colleagues in number of publications
Publications
Churchill, Elizabeth (2008): What\'s in a name?: idioms, metaphors, and design. In Interactions, 15 (1) pp. 6-10. http://doi.acm.org/10.1145/1330526.1330530
Churchill, Elizabeth, Ubois, Jeff (2008): Designing for digital archives. In Interactions, 15 (2) pp. 10-13. http://doi.acm.org/10.1145/1340961.1340964
Lam, Shyong (Tony) K., Churchill, Elizabeth (2007): The social web: global village or private cliques?. In: Proceedings of DUX07 Designing for User eXperiences , 2007, . pp. 16. http://doi.acm.org/10.1145/1389908.1389929
Churchill, Elizabeth, Dray, Susan M., Elliott, Ame, Larvie, Patrick, Siegel, David (2010): Addressing challenges in doing international field research. In: Proceedings of ACM CHI 2010 Conference on Human Factors in Computing Systems , 2010, . pp. 3127-3130. http://doi.acm.org/10.1145/1753846.1753932
Shneiderman, Ben, Churchill, Elizabeth, Fischer, Gerhard, Goldberg, Ken (2009): Promoting social creativity: a component of a national initiative for social participation. In: Proceedings of the 2009 Conference on Creativity and Cognition , 2009, . pp. 7-8. http://doi.acm.org/10.1145/1640233.1640237
Bardzell, Shaowen, Churchill, Elizabeth, Bardzell, Jeffrey, Forlizzi, Jodi, Grinter, Rebecca, Tatar, Deborah (2011): Feminism and interaction design. In: Proceedings of ACM CHI 2011 Conference on Human Factors in Computing Systems , 2011, . pp. 1-4. http://dx.doi.org/10.1145/1979742.1979587
Jain, Jhilmil, Courage, Catherine, Innes, Jon, Churchill, Elizabeth, Lund, Arnie, Rosenberg, Daniel (2011): Managing global UX teams. In: Proceedings of ACM CHI 2011 Conference on Human Factors in Computing Systems , 2011, . pp. 527-530. http://dx.doi.org/10.1145/1979742.1979492
Churchill, Elizabeth

4.11

Commentary by Elizabeth Churchill
4.11.1

That was then, this is now and what's next - Tom Erickson talks about 'social computing'

IBM's Tom Erickson has been an active researcher in the field of social computing since its inception in the late 1990's. This set of interviews and his chapter that accompanies them is a lovely exposition on the research, design and development activities that make up social computing.

This discussion is well grounded in theory, in practice and in a rich set of analyses of existing systems. Tom offers his perspective on the coverage and concerns of the area of social computing with recourse to existing technologies: those that he has been directly engaged in designing and building (e.g., the Babble system developed and used at IBM [1]); systems that are based in research from university groups (e.g., the Grouplens Research group's fabulous example of collective, 'crowd' knowledge in the Cyclopath bike route finder [2]); and some everyday social resources and services that we all know and love (e.g., Amazon, Wikipedia, eBay).

Tom's exposition engages with all of my favourite "C words"— cooperation, collaboration, communication, conversation, competition, congregation, collective and what seems to be a relatively recently invented word 'coopetition' meaning cooperative competition. These words describe different forms of social organization and orientation for interaction with others. They define the ways in which social mechanisms and social skills are used in conducting ourselves with others to achieve personal and collective goals. Two more "C" words can be added to this collection and are discussed in essence — these are 'coercion' and 'conned'. Utopian perspectives focus on the co-development of social arrangements and the establishment of consent; the darker, dystopian perspective is that social skills and manipulative mechanisms may be used to drive non-consensual outcomes through coercion and/or through being "conned". As we are all aware, the truth about social computing systems is that they support the full panoply of human social engagement, from angelic to demonic. To illustrate how these different forms of social engagement are supported and enacted, Tom covers a number of social technologies, from low-social-touch systems that aggregate people's viewpoints in reviews and recommendations (such as the reviews and recommendations on a shopping site like Amazon) to sites where mediated interactions are richer but highly structured (such as auction sites like eBay) to high-social-touch, relatively technologically unstructured and conversational online places that support text chat (e.g., chat spaces and instant messenger), and avatar-embodied interactions in online virtual world settings like (e.g., Second Life). One could of course add inmediated, embodied audio/video interactions (e.g., Chatroulette).

As Tom speaks about the area of social computing, we are reminded that the word "social" is a tricky adjective. As I have written about elsewhere, the term can mean many different things to different people [1]. Wisely, Tom is careful to define what he means when he says 'social computing' — he defines social computing to be any situation in which people are involved in the computation. With recommendations on sites like Amazon these computations are often made without people's active involvement in the computation of the recommendation whereas in distributed collaboration and expertise sharing settings (like Slashdot for example), people may be actively collaborating. In articulating his definition of 'social computing', Tom distinguishes between social media and social computing — in social media no explicit computation is taking place. However, I would argue that many of the more general observations he makes are as appropriate for social media systems as they are for social computing systems.

In discussing the design of social computing technologies, considerable weight is given, as it should be, to the design and development process itself. Tom's favored approach is to observe human sociality as it takes place in face-to-face, embodied settings and to draw analogies to what occurs and/or could be effectively replicated in the online world. This also requires that we get off our sofas and out of our offices and open our eyes to how social interactions take place beyond our own well worn-paths, away from our familiar settings. Through illustrative examples Tom reminds us that in designing, it is easy to become myopic, to forget that the world is not necessarily configured for everyone the way it is for us. Tom's design sensibilities, in this regard, are close to those of participatory design [5]. Personally, I am deeply sympathetic to the 'get-off-your-sofa approach to design and to evaluation, and strongly believe that design/develop, launch, watch, ask, iterate and repeat (a.k.a. DELAWAIR) with an open mind are the keys to successful design in social computing. Premature design commitments and ossified interaction/infrastructures usually lead to short-lived social systems. Indeed, Tom makes clear that his development sensibilities tend to the building of mutable tools that are tested early, iteratively designed and that can be appropriated by users to their own ends — which, notably, may have nothing in common with the original design intentions.

The idea of conducting field investigations that open our eyes to differences in ways of thinking and different norms for social action is not new, but it is easy to forget to look out for how our technologies are being adopted, adapted and indeed appropriated. Tom reminds us to move beyond simple characterizations of other perspectives and to field our technologies with a view to being surprised. Indeed, he suggests if we are not surprised, perhaps we are not designing well enough. The humility of this approach is very appealing to me.

There's a lot of rich detail in this chapter and these wonderful video interviews, too much to do justice to in a short commentary. My mind is a whirl with ideas and thoughts and reactions and inspirations. Therefore, I will pick up on a couple of areas of design in social computing are mentioned and that are ripe for further investigation, especially for those with critical HCI tendencies, inclusive intentions and experience design leanings. These are not new areas per se but the world is changing. Many of us started our careers in social computing looking at the use of such technologies within fairly prescribed social groups and organizations —designing for people who were already grouped in some way, who worked within an organization or who already had a strong sense of homophily or like-mindedness. However, the world is changing and just being there, on the site, is no longer a guarantee of homophily. Nor are there, necessarily, societal or organizational macro structures governing or shaping adoption and use. We are living in a world of increasingly powerful consumer technologies, an increase in global telecommunications networks, and, as a result, expanding access to applications that enable connections with known and unknown others. There are enormous social, political and economic ramifications of these changes of course [e.g. for excellent reading on these broader implications 6, 7, 8]. However, for the purposes of this commentary, there are a couple of areas of interest that remain close to the experiences of individuals but which deserve more research investigation for how sociality and social computing are changing (or not); we may also consider in this how upcoming technological innovations will change the field of social computing experience itself. A couple of my favourite areas that Tom alludes to are: (1) emotion, (2) embodiment, (3) literacy and access, construed in the broadest sense, and finally, (4) data and instrumentation. I'll quickly talk about each in turn.
4.11.2

Emotion

We know that the connections people make with others through these systems are not just useful and transactional but also emotional; consider the 'high' of 'winning' an auction, the emotional roller-coaster of being on a dating site, the thrill of seeing a comment on a photo one has posted, the warmth one feels when a loved one sends a message through Facebook, the satisfaction one gets in seeing one's points go up in Slashdot because of one's recognized expertise and the sense of anger, fear and bewilderment when one is betrayed, assaulted or abused online. Happiness, sadness, anger are all present in our interactions in social computing systems. Emotions are not just in-the-moment and ephemeral; emotions in the now matter for my actions in the future. Emotions underlie action and abdication; emotions foster avoidance or participation. Emotions orient us toward places and spaces where we feel good, and propel us away from places where we feel violated. Like pleasures, violations can come in many forms: threatened by the service providers (what are you doing with my data?); threatened by others on the site (why are you so obnoxious to me?) and by the tenor of the site itself (goodness, this is in poor taste). There are also cultural differences that need to be taken account of; anthropologists talk of differing emotional styles, and discuss norms of emotional response—how, when and where emotions like joy, anger, pride, shame, embarrassment are expressed. Emotions are important. They matter for individual and social computation. We know emotions drive participation or avoidance, but they also underlie cognition. António Damásio argues convincingly that emotions are involved in decision-making and are the basis for social cognition. Indeed he claims they are the cornerstone of consciousness. [9] How can we understand the ways in which social computing technologies are altering our emotional landscape? In turn, how is social computing shaped by the kinds of emotions that are expressed onsite and/or (in)expressible through the technologies themselves? What. If any, issues arise from cultural differences in the expression of human emotion? What are the effects of individual and collective emotion on collective cognition?
4.11.3

Embodiment

Many of Tom's examples relate the conduct of people in physical places. Urban spaces, as he points out, are changing with the introduction of embedded sensors, within which category I include the proliferation of surveillance monitors. Embodied social computing and social computing of space and place are necessarily locative. The social computation in and of urban, social spaces is changing as we check-in to location-based social networking sites and track others individually and in the aggregate. Certainly, researchers interested in 'reality mining' are already tracking us, and applications allow us to easily see what are the most popular, most trafficked parts of town, places for us to avoid or navigate to, as we see fit. Perhaps the Cyclopath Geowiki project is a good example of how social computation is altering human ambulation through physical places as a result of the introduction of new forms of intentionally submitted and tacitly collected data. More mundanely, our behaviours in urban spaces with respect to each other are changing as we engage through our devices with others who are not physical present. Who has not collided with someone whose eyes and ears were directed firmly at a communication device as they walked blithely and ignorantly forward? Do these changes in the navigation of physical and social space and place have implications for social computation?
4.11.4

Literacy and access

Tom makes a nice point about symmetry and asymetries in social computing. Who does and does not have access and through what tools can create barriers to social participation. Literacy and access is central to the inclusive project of social computing. But exclusion is not simply a problem because it is a matter of not taking active part. Those who are not active are also not represented in models of sociality that are based on data from networked systems; the early intentions of anthropologists interested in human social networks was to understand human relationships, not just those that were easily available in accessible data sets [see 4]. This brings me to my final point of interest, again something to which Tom's analyses point us.
4.11.5

Data analytics

As social scientists, designers, developers and business people we are very keen on measurement, on metrics for success and instrumented systems through which we can interrogate social activities and develop patterns on the basis of which we make claims about the fundamentals of human sociality. When social computing systems were only used in small groups in work contexts, the methods we used to triangulate our understanding were plentiful even if they were not as easily proceduralized as systematized datamining. Usage data analysis was combined with survey and/or interviews and/or an observational study. However, with the use of social computing technologies on a large scale—on the scales of hundreds of thousands and millions to many millions of people—scale bites us. It's the seduction of large numbers and the delight of aggregates. We seem to have lost the art of designing effective instrumentation in the large to satisfy the rigors of good science and build meaningful models of systems-in-use. Typically, with the exception of a few exemplar systems, we are not instrumenting for experience analytics. 'Big data' may be everyone's favourite fetish right now, but we need to more deeply understand how a sample is drawn, how many populations are represented on a social computing platform, from what population it derives, and the extent to which that population is representative of what and who we care about. If we can't understand such basic questions, we have a seductive substrate for description and the fodder for hyperbolic claims. But it is not clear to me we really understand much more about human sociality that I could not have told you with a peek at Maslow's hierarchy of needs [10].

Looking at this more positively, we are in a world of amazing opportunity. From a science, design, development, statistics and business of social computing perspective, we live in exciting times. That said, Tom touches on ethics throughout his contributions. His comments remind us that, in the surging world of Internet scale social computing in the midst of big numbers and exciting technological capabilities, it behooves us to look to the people who are using our technologies, to how they compute collectively with and through our tools, and to how our computations of their activities reflect them.
4.11.6

Citations/references
[1] Erickson, T., Smith, D. N., Kellogg, W. A., Laff, M. R., Richards, J. T., and Bradner, E. "Socially Translucent Systems: Social Proxies, Persistent Conversation, and the Design of 'Babble.'" In Human Factors in Computing Systems: The Proceedings of CHI '99. ACM Press, 1999.
[2] For more on the Cyclopath Geowiki project from the Grouplens Research group in Minnesota see cyclopath.org
[3] Elizabeth F. Churchill| Socializing at Cross Purposes, interactions, Volume 17 Issue 1, 2010. New York: ACM Press
[4] Elizabeth F. Churchill The (Anti) Social Net, interactions, Volume 17, Issue 5. 2010/ New York: ACM Press
[5] Bødker, K., Kensing, F., and Simonsen, J. (2004). Participatory IT design: Designing for business and workplace realities. Cambridge, MA, USA: MIT Press.
[6] Manuel Castells, The Information Age trilogy: Castells, Manuel (1996, second edition, 2000). The Rise of the Network Society, The Information Age: Economy, Society and Culture Vol. I. Cambridge, MA; Oxford, UK: Blackwell. ISBN 978-0631221401.Castells, Manuel (1997, second edition, 2004). The Power of Identity, The Information Age: Economy, Society and Culture Vol. II. Cambridge, MA; Oxford, UK: Blackwell. ISBN 978-1405107136. and Castells, Manuel (1998, second edition, 2000). End of Millennium, The Information Age: Economy, Society and Culture Vol. III. Cambridge, MA; Oxford, UK: Blackwell. ISBN 978-0631221395.
[7] Manuel Castells, Communication Power, Oxford University Press, 2009
[8] Jochai Benkler, The Penguin and the Leviathan: How Cooperation Triumphs over Self-Interest. New York: Random House, 2011
[9] António DamásioDescartes' Error: Emotion, Reason, and the Human Brain, Putnam, 1994; revised Penguin edition, 2005
[10] A.H. Maslow, A Theory of Human Motivation, Psychological Review 50(4) (1943):370-96.
Begole, Bo, Payne, Stephen, Churchill, Elizabeth, Amant, Rob St., Gilmore, David, Rosson, Mary B. (eds.) Proceedings of Computer/Human Interaction 2007 April 28 – May 3, 2007, San Jose, USA.
Sá, Marco de, Churchill, Elizabeth (2012): Mobile augmented reality: exploring design and prototyping techniques. In: Proceedings of the 14th Conference on Human-computer interaction with mobile devices and services , 2012, . pp. 221-230. http://dx.doi.org/10.1145/2371574.2371608