This is the last in our short series of project management tips for UX project managers. If you've missed any of the previous installments then you can catch up under the UX Daily tab on our website. Today, I want to look at the Golden Rule of Project Management.
Project Management Survival
A few years back I had the chance to work with one of the gurus of Project Management, Richard Jones. Richard is the author of Project Management Survival: A Practical Guide to Leading Projects. It's a great book and one of the most user friendly guides to managing projects possible. If you find the PMP and Prince 2 routes too intimidating then you might want to grab a copy yourselves. (Please note: This article isn't an advert for Richard's book and IxDF isn't taking any royalties if you do buy a copy).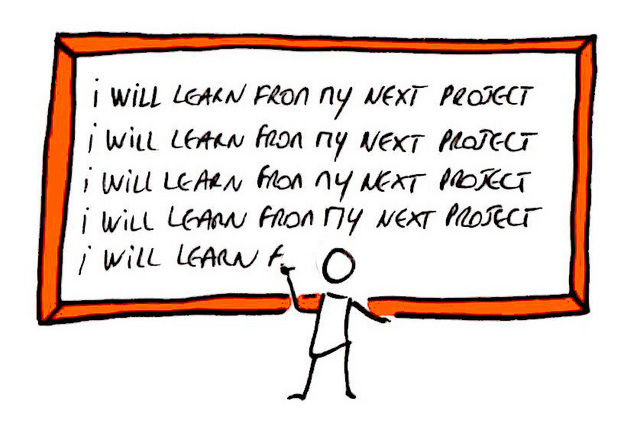 Author/Copyright holder: angeline veeneman. Copyright terms and licence: CC BY-ND 2.0
Richard taught me a lot about project management but the most important thing he taught me was the Golden Rule. Over the years it's saved me from embarrassment in front of a project's sponsors on many occasions.
The Golden Rule of Project Management
"Tasks are either done or they are not done. There is no such thing as reliable indicator for – percentage complete."
I blame Microsoft for setting us up to believe in percentage completion. As soon as you open MS Project (the only useful project management tool for a long time – things have changed now) and start setting up your project management plans and Gantt Charts. There it is! An indicator to specify how much of a task has been completed.
This indicator is not your friend. The rule is simple – things are done or they aren't. You see… if someone tells you that a logo is 95% done; it sounds reasonable but it doesn't tell you anything about how long that other 5% will take or if it's going to get done at all.


Author/Copyright holder: René C. Nielsen. Copyright terms and licence: CC BY-SA 2.0
The same goes for almost everything else on a project. Is your content 75% complete because 75% of the words have been written? What about editing? What about reviewing? What about proofreading? And so on…
I've seen projects stuck for more than a year where tasks were supposedly near completion and couldn't have been further from being completed, in reality. By all means let people split tasks into sub-tasks and report on the completion of sub-tasks but a task is either done or it's not.
This method also keeps responsibility and accountability where it belongs; with the task owner. If you report that something is 99% done and then it takes another 6 months – your project sponsors will blame you.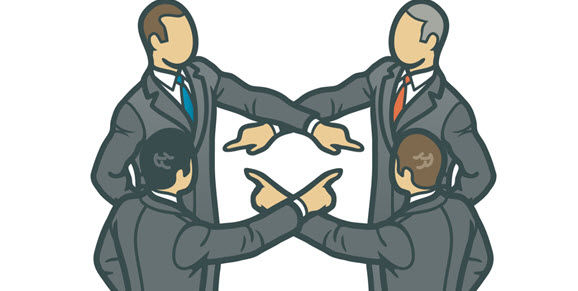 Author/Copyright holder: Linkedin. Copyright terms and licence: All rights reserved Img source
So don't let that happen. A black and white system of reporting lets you get to the bottom of issues – percentage complete doesn't. As you can't quantify percentage complete meaningfully… don't do it. It's much easier to manage a tick box system too. Either things are done… or they aren't.
References & Where to Learn More
Header Image: Author/Copyright holder: Robert Higgins. Copyright terms and licence: CC BY 2.0