There are two schools of thought when it comes to contextual consideration for mobile use and thus mobile design; one is concerned with the patterns of use identified for mobile and offers a useful set of heuristics to consider – the other is concerned with a larger, less well-defined context which may also be valuable to consider when designing for mobile platforms.
Context is critical to mobile design; understanding the big picture of a user's interaction with a device enables designers to create better user experiences on that device. The first contextual picture of mobile interaction we will examine is the one proposed by Savio and Braiterman in their paper Design Sketch: The Context of Mobile Interaction.
Mobile Interaction and Useful Heuristics
This model is based very much on the traditional understanding of context including:
Culture – economic, religious, manners, legal, social, etc.
Environmental – the noise, the light, the space in which something is used, privacy, etc.
The Activity – are they walking, driving, working, etc?
The Goals that the user has – their status, social interaction, entertainment, etc.
The Attention Span the user has available – continuous (full/partial) or intermittent (full/partial)
The Tasks the user wants to carry out – make calls, send messages, etc.
The Device on which the user operates – OS, hardware, capabilities, etc.
The Connection available to the user – speed, reliability, etc.
The most critical point is an understanding that the mobile context may be very different from the desktop context.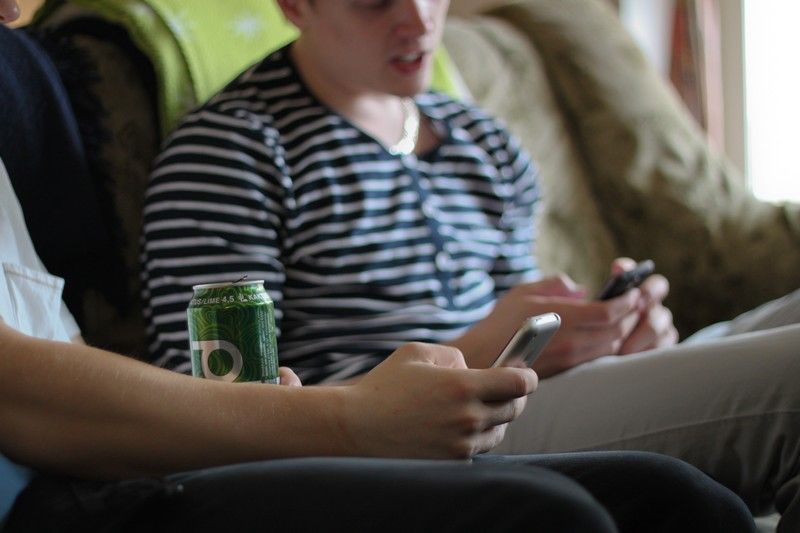 Author/Copyright holder: Denis Dervisevic. Copyright terms and licence: CC BY 2.0
The Proposed Heuristics
The paper takes this understanding and proposes ten heuristics for the mobile design environment:
Mobile interactions must be user-driven. Mobiles are personal devices and content must be wanted and welcomed by the user and requested by them. A key consideration is non-verbal interaction with mobile devices.
Mobile derives from previous user models. The past use of desktop computing and even landline telephony will drive expectations even as new possibilities open. Design must take this into account.
Mobile requires ease of use. Smaller screens, different interactions, etc. demand ease of use be placed at the forefront of mobile design.
Mobile users do not welcome constant disruption. Design must fit into the user's life and not constantly distract from that experience.
Mobile users are in constant contact with their devices. This opens the opportunity for interactions of varying intensity and duration. Design needs to consider that not every interaction with a mobile device will be similar.
Mobile users will expect continuous user experiences beyond the device. There will be a need for user experiences to link to desktops, GPS software, and other services and this should be considered in the design phase.
Mobile interactions may be smaller parts of greater user objectives. Searching for an address is not a goal in its own right – getting to the address is. The easier the interaction with the device the more likely the user is to reach that greater objective.
Mobile users will trust peer-to-peer marketing the most. This means new marketing opportunities that lay within the social sphere. Blending the social and marketing possibilities will require careful design consideration.
Mobile users will expect GPS to enhance their experiences. GPS capabilities will deliver the ability to interact with the world beyond the mobile.
Mobile may lead to a "dumb terminal" with further processing carried out elsewhere in the network.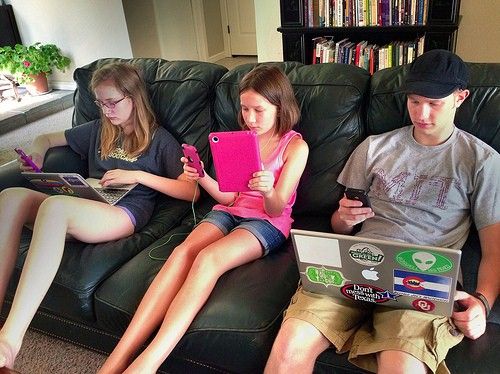 Author/Copyright holder: Wesley Fryer. Copyright terms and licence: CC BY 2.0
A Different Contextual Model for Mobile
Whitney Hess, an HCI designer, co-host of Designing Yourself and consultant, proposes a wider model of context for mobile devices and a hierarchy that links mobile to other devices available to a user.
Whitney told AListApart; "CONTEXT IS KING. The most important thing that 2011 taught me about web design is that physical context of use can no longer be assumed by platform, only intentional context can. For the past couple of years, we have gotten into the habit of presuming that mobile means on-the-go, desktop denotes a desk, and tablet is on the toilet. But increasingly the lines are blurring on where devices are being used and how they're being used in unison. This year I have learned to see devices as location agnostic and instead associate them with purpose—I want to check (mobile), I want to manage (desktop), I want to immerse (tablet). This shift away from objective context toward subjective context will reshape the way we design experiences across and between devices, to better support user goals and ultimately mimic analog tools woven into our physical spaces."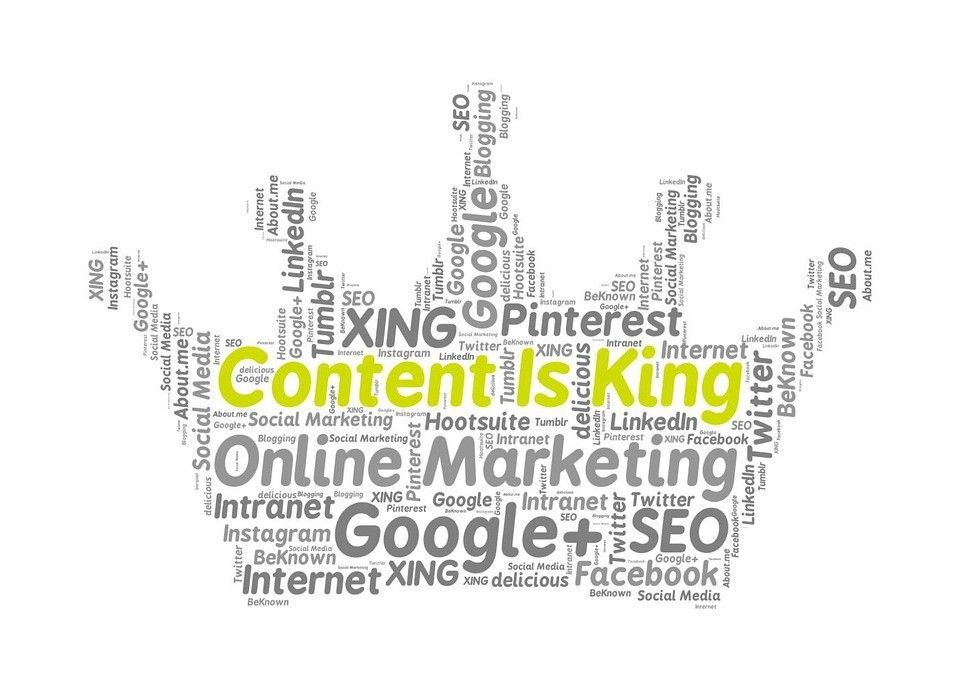 Author/Copyright holder: Pixabay. Copyright terms and licence: Free to Use.
This model encapsulates with simplicity the difference between platforms. The mobile context is one of shorter interactions "checking" where you might dip in and dip out of a social network, seek an address or scan your e-mail but don't want to do anything particularly complex.
The tablet, is mainly a leisure device (though it has its own enterprise context too) and provides a chance to immerse in an experience without becoming overly interactive with the device.
Finally, the traditional desktop/laptop platform is where people manage their overall experiences on(and indeed, off)line.
This contextual model is based around the user's intentions rather than their physical location and while there may be some shift between levels on each device; the main intent of each platform is fairly clear.
The Take Away
Considering the context of mobile usage allows the designer to consider the user experience in more detail. The 10 heuristics proposed by Savio and Braiterman are an excellent starting point when trying to determine the features and usability of a mobile product but some thought should be given to the intention of the user as laid out by Whitney Hess too in order to deliver a well-rounded user experience.
References
Design Sketch: The Context of Mobile Interaction by Savio and Braiterman can be found here: http://www.giantant.com/output/mobile_context_model.pdf
Location Agnostic, Context Specific, Whitney's original definition of mobile context can be found here: https://whitneyhess.com/blog/2012/02/07/location-agnostic-context-specific/
Hero Image: Author/Copyright holder: Ccmsharma2. Copyright terms and licence: CC BY-SA 4.0