If you're in charge of developing your UX design team; it's probably a good idea to include coaching as part of that remit. Of course there are other great development tools like reading materials, online courses (like our own), classroom courses, etc. but nothing beats the personal attention and fine tuning of skill sets that coaching can bring to a team.
In fact, in many cases you won't be concerned so much as coaching the "hard skills" of UX design as many of these can be acquired through other forms of learning; you're going to be focused on developing the soft skills that UX designers need to thrive as part of a larger business.
There are some simple ideas that will help you to develop your UX team through coaching – no matter what format of coaching you should decide to adopt. Let's take a look:
Ditch the Manager Tag at the Door
Yes, you're the boss but it's best not to underscore that fact in a coaching relationship. The ideal coaching relationship is all about working with someone rather than them working for you. If you leave the "manager" at the door when you conduct coaching it can help build better collaborative partnerships with the "coachee" (which is a word I don't like very much but has become a standard part of the coaching vocabulary now).
That will help build their trust in you as a coach. They'll be better placed to understand that you're seeking to develop them rather than judge them. It also enables you to be frank about your own shortcomings without damaging your status as a leader.
Draw Out The Individual With Questions
Coaching isn't really about providing all the answers. It can be taken as a given that a manager is going to be better skilled than their employee. How did you learn? You almost certainly did it by solving problems rather than being spoon fed every step of the way. The same is going to be true for your coachees.
You want to ask questions that get your coachee to think about situations and to come up with their own approaches and ideas to solving them. That means avoiding leading questions, where you have a pre-set solution in mind and asking big picture questions; "Could you have handled that differently?" or "What were the results of that last conversation with X and how could you have achieved what you wanted to achieve?"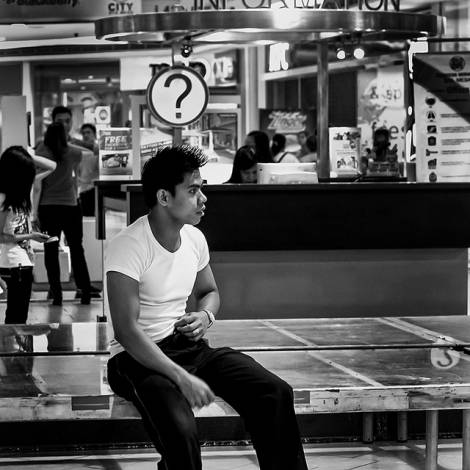 Author/Copyright holder: Seth Capitulo. Copyright terms and licence: CC BY 2.0
Have a Coaching Plan
What issues do you want to solve through coaching? It can be tempting to let the coachee set the schedule for this but in reality, that's probably not going to be the most effective use of your time. Coachees are likely to focus on issues that are currently in front of their noses at any given coaching session.
You, as a manager, are going to end up wasting a lot of time on small potatoes stuff in these instances rather than focusing on the bigger picture.
You want to have a plan for coaching to address the most important developmental needs in your sessions. Developing priorities for sessions enables the most "bang for buck" spent on coaching.
Understand What Motivates Your Coachee
Everyone has different motivations when it comes to work. There are some wonderful formal testing tools that enable you to discover whether someone, for example, is money motivated or motivated by feedback. You could put your whole team through this kind of testing because the feedback it provides lets you examine how you incentivize your team too. (There's no point in putting a big cash bonus up in front of a team that doesn't really care about extra cash).
However, if you don't go for group testing – there's a simpler way to do this. You can use part of your coaching time to explore someone's motivations and in particular what their values are. There's a lot of evidence to suggest that if you can harness someone's motivations and create a work environment that is consistent with their values – they're going to be happy at work and productive.
This also helps you when it comes to solving problems with your coachee. Their approach may in the end be very different to your own; if you don't share similar values and motivations. It also allows you to subtly align the outcomes of any given project with the coachees needs and hopefully create a more compelling work environment for them to thrive in.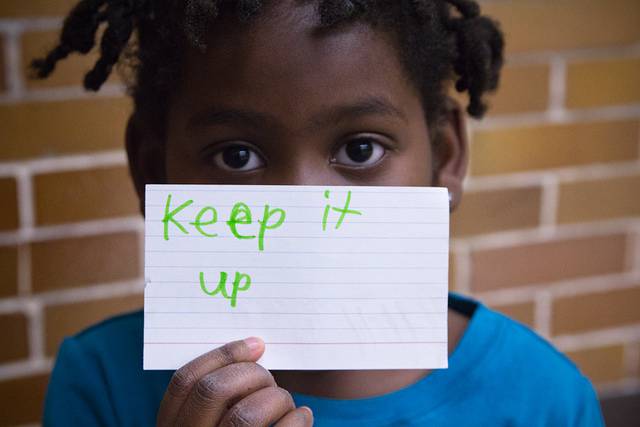 Author/Copyright holder: Steven Depolo. Copyright terms and licence: CC BY 2.0
Don't Be Afraid to Criticize (Constructively)
The main part of coaching is about supporting someone to achieve new objectives. However, there's also a part of coaching which requires calling someone's attention to a problem in the first place. The whole "unmapped voyage of discovery" kind of coaching is probably best left to celebrities without any real problems in the first place.
In the work place, coaching efforts is about achieving results and that means that sometimes the coach has to offer criticism. This criticism should not be personal or hurtful but it should be accurate and designed to focus the coachee on a specific problem.
And that's the key word here – specific. Criticism like this; "That presentation was terrible! What did you think you were doing?" is hurtful and unlikely to get the coachee working on their presentation skills because they'll be too busy getting angry or crying to do so.
Criticism like this; "When you were delivering your presentation did you notice that when you brought up XYZ, you kind of lost your audience?" on the other hand is much more helpful. It draws attention to exactly what went wrong and allows the coachee to think about fixing it.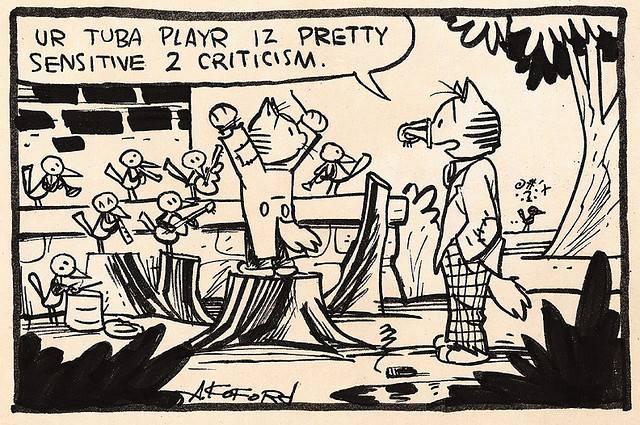 Author/Copyright holder: Ape Lad. Copyright terms and licence: CC BY-NC-ND 2.0
Summary
Coaching is an incredibly powerful tool for developing your UX team. You don't need to be an expert coach to begin coaching. In fact, the more you learn from the sessions the more likely you are to appreciate them as much as your team will. The tips above should help you get moving in the right direction.
Header Image: Author/Copyright holder: Kristin Houser Copyright terms and licence: All rights reserved. Img