Created by the collaborative design platform UXPin, the Agile UX Best Practices Bundle offers 3 example-driven e-books in a single download.
Totalling 200+ pages, these books include how-tos, screenshot visual aids, and real-life process case studies from companies like Slack, 3M, Autodesk, and more.
Let's explore the e-books inside the bundle.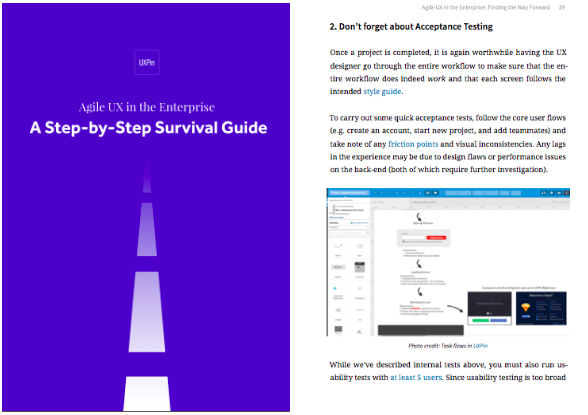 Author Germaine Satia, a 14-year veteran product manager in the U.S., European, and African markets, shares her professional wisdom on topics like:
How to quickly validate product concepts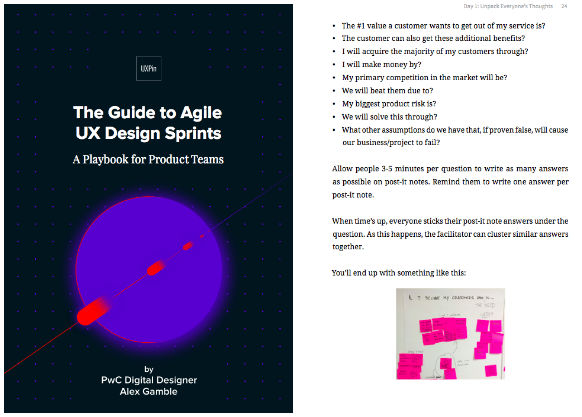 Written by Lead Designer Alex Gamble from Price Waterhouse Coopers Ventures, this 93-page playbook explores methods developed from leading 50 design sprints:
A day-to-day framework for running all the user research, ideation, prototyping, and testing activities in a design sprint
The best ways to build functional prototypes as quickly as possible
3 real case studies from his work at PwC Ventures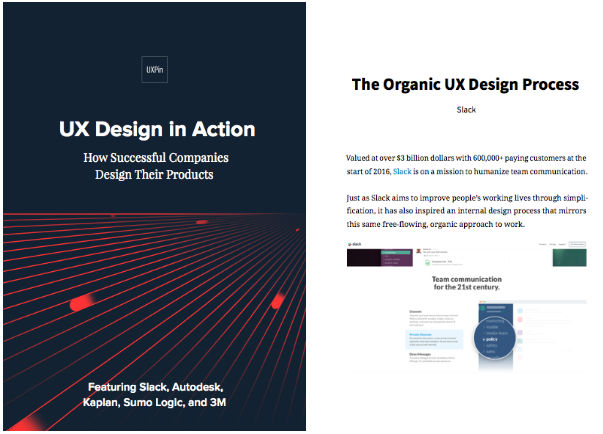 Real-Life UX Processes explains the step-by-step product design process at companies like Autodesk, Slack, Kaplan Education, Sumo Logic, and 3M Health Care. Designers and design leaders in each company explain:
Successful processes and activities for discovery, research, design, and user testing.
Tactics for collaboration within the design team and with stakeholders
How to minimize documentation without confusing developers