People buy products that they like. They want them to solve their problems without introducing bigger problems. They want them to be easy to use as long as that ease of use doesn't drag down performance. They want products that are fun to use. These needs drive the way that people shop and the success or failure of products.
The Rise of The Importance of UX
For a long time business has focused on the idea of customer experience. Customers should be happy with their experience in order to become repeat customers and/or recommend businesses to their friends. User experience is a subset of that customer experience. Not every customer uses what they buy; parents buy things for their children, friends give presents, businesses buy software tools for their employees.
In short, not only do businesses have to keep their customers happy but they also need to keep the users of their products happy.
UX filled a gap in understanding. Initial efforts in many places regarding UX tended to focus on usability and graphic design. The field has grown way beyond its early roots. Now there's a conscious effort to get inside a user's shoes and interpret their psychology and behaviours. UX is becoming a global concern and even in developing nations more and more UX work is being carried out. Here are what we see as some of the emerging trends in UX around the world: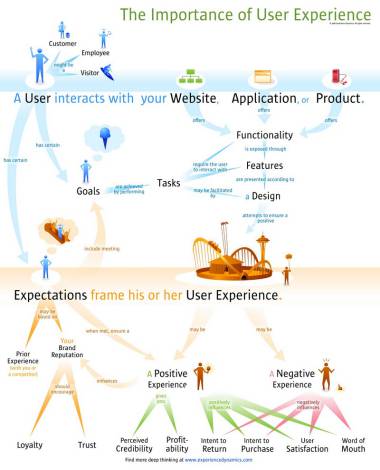 Author/Copyright holder: Experience Dynamics. Copyright terms and licence: All rights reserved Img source
UX is No Longer Optional
UX has, to some extent, been seen as an optional extra in many companies. It was often something outsourced to a consultancy as an afterthought. Executives tended to view it as just another part of the design process and hoped that it would result in "prettier" products or "nicer UI".
The growing number of UX opportunities on job boards around the world says that that perception has changed. Companies are recruiting more and more UX staff in house. There's been a conscious switch in thinking from UX as a bolt on to "real" design work to UX as the leading reason for the design process.
UX designers are having to learn new skills to adapt to these changes. The need for expertise in UX itself hasn't changed but a UX designer in corporate life also needs to learn to handle the corporate environment (negotiation and management in particular) as well as developing change management skills to assist the rest of the business in implementing UX findings effectively.
Emotional Design Comes to the Fore
We think there's a long way for this to go still. There is a growing body of evidence that suggests that it's not so much the user experience that counts as it is the memory that experience leaves behind with a user.
Emotions influence our memories. They also influence other behaviours. Positive experiences and emotions drive motivation and purchasing behaviours. They influence the length of time that we will interact with a product or service.
It's been seen that users (and people in general) will take shortcuts based on emotions as to whether an experience has value to them or not. UX designers are going to have to delve further into the psychology of the experience and try to build positive emotional as well as usage experiences.
This is challenging because there's a lot of conjecture and a lot of pseudo-science and a ton of straight up disagreement on how to best create emotional experiences. But that's half the fun of being involved with an emerging discipline isn't it? The best people to tell you, if you're on the right tracks, are your users.
Author/Copyright holder: Unknown. Copyright terms and licence: Unknown.Img source
Multi-Channel User Experience Becomes Ever More Important
Customer experience and user experience overlap ever more as companies realize that a single experience can make or break a relationship forever. UX is growing to consider not just the impact of the single user experience with a product but the overall user experience with a brand.
It's venturing out to new touch points where the user experience of e-mail support, telephone support, social media, bricks and mortar locations, etc. are equally important to the whole as a well-designed product.
UX designers will be tasked with dismantling silos within businesses. For the experience to be consistent the idea, of closed data sets and teams that never communicate, is done.
UX pros are going to have to gear up a new set of skills in knowledge management. How will data be shared and reported on to deliver the most usefulness? What data will be needed and where?
User personas and journeys will be needed to adapt to this broader landscape too. How will the business cater to a user's needs in every channel with every product? How can this be achieved consistently?
Going Back to Basics on Mobile Design
There's a strong argument to say that at the moment, the mobile environment is not well understood by UX pros or other designers and developers. There's been a lot of effort put into mobile based on figures that show smartphone penetration going past 100% in many countries and growing daily in others. That 60% of access to the internet is done on a phone.
So much effort is being put into the mobile experience without a good understanding of what people do with mobile and how it differs from other access environments. The desktop is a different space from mobile and not just a bigger space. What people do on a desktop varies wildly from what they do on a phone.
UX designers need to take a step back from "mobile first". More research is needed into how access channels can complement each other rather than just being scalable versions of the same product or service.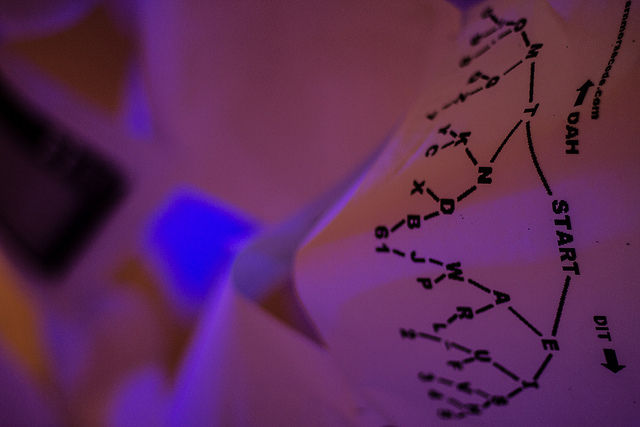 Author/Copyright holder: TEDxTrondheim. Copyright terms and licence: CC BY 2.0
Summary
UX is an essential part of product design. There can be no question of that now. What is needed in UX still is a more evolved approach to the overall experience, integration with the business unit and understanding the way that different channels are used can only add to quality of the user experience.
Header Image: Author/Copyright holder: Mixd. Copyright terms and licence: All rights reserved. Img Source