If you're thinking about starting out in freelance design practice then we've got some handy hints to get you started. It can be tough at the beginning but many designers will tell you that becoming freelance was the best thing that they've ever done.
Step 1 – Develop a Personal Brand
If you want your freelance career to have longevity; it helps to make certain that people can recognize your work and your marketing material. That means starting with a brand. If you're not a graphic/visual designer then you can always outsource this but a great logo that catches the eye and stays in the memory is not an optional extra.
Think about what you want your branding to say about you and then develop a brand that does just that.
Step 2 – Develop Your Online Portfolio
You need to be able to show prospective clients more than a brand if you want them to stay around. That means building an online portfolio. Given that there are limitless numbers of templates for portfolio sites finding one that works for you should be child's play. In our experience, WordPress is probably the right CMS to use for a portfolio site. It's easy to use and easy to amend your portfolio as your experience develops.
You must have your own URL (www.yournamethedesigner.com is fine) – free hosting looks unprofessional and it won't come with a nice professional e-mail address either.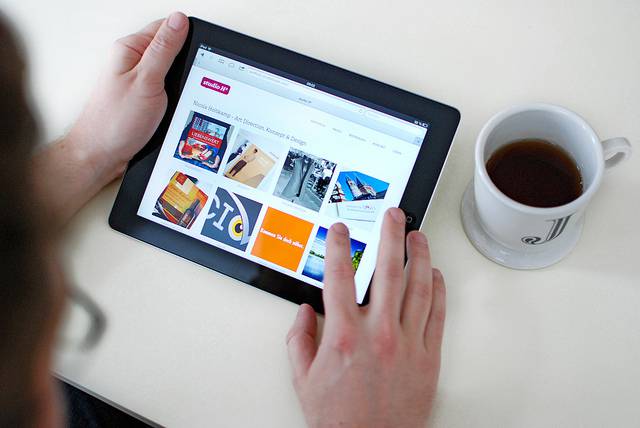 Author/Copyright holder: Nicola Holtkamp. Copyright terms and licence: CC BY-NC-ND 2.0
Step 3 – Develop Your Offline Portfolio
It would be nice if all we had to do to find clients was to throw up a website and wait. Sadly, that's not the way that freelance life works. You need to develop your offline marketing portfolio too. That's business cards, a CV, and a print copy of your portfolio at a minimum. You might also decide to produce direct marketing materials or flyers too.
Company stationery with a letterhead can add a touch of professionalism when you're sending out proposals.
Step 4 – Always Keep Your Eyes Open for Opportunities
You'd be amazed at how many business relationships start through chance meetings in bars, cafes, supermarkets, etc. If you find someone struggling with something that lays within your area of expertise – volunteer a little help. Then leave them with a business card and take theirs in return. Don't be shy about following up on these chance meetings either.
A gentle e-mail with a reminder of the circumstances in which you met can go a long way to cementing a relationship. While not every contact like this will lead to business immediately – some will pay off and others will result in referrals, etc. even if the original relationship doesn't product business directly.
Step 5 – Always Do The Best Work You Can Do
Referrals and recommendations have always mattered to the small business. In today's internet world they matter even more. If you go the extra mile and deliver the best product possible; it's likely to result in positive reviews and recommendations to other clients. The more referrals and warm leads you get – the more design work you do rather than sales and marketing work.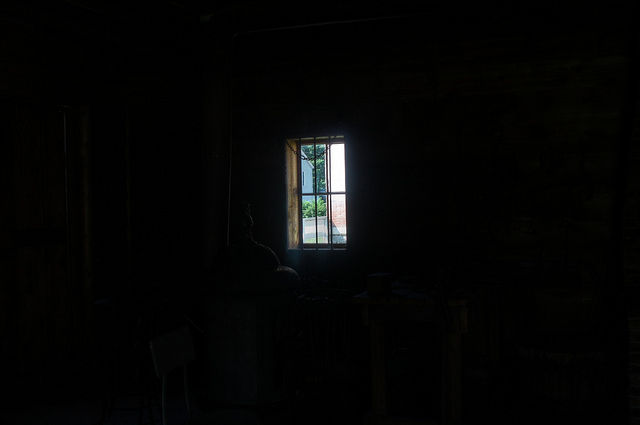 Author/Copyright holder: Kevin Dooley. Copyright terms and licence: CC BY 2.0
Step 6 – Don't Be Afraid to Start Small
Small jobs often leader to bigger jobs. It's unlikely that a client is going to ask you to take on a major redesign project without giving you a trial job first.
More importantly, you can use a small job to leverage a bigger one. If you're doing a logo… when it's done and the client's happy; you might be able to sell them a nice new website to go with that logo or take on redesigning their brochures…
The trick is simply to do a great job and then ask if there are other areas where you could be of service. You'd be amazed at how quickly you can grow your business like this.
Step 7 – Be Confident
It doesn't matter if you're a bundle of nerves inside; what matters is what the clients see. You have to project confidence, even if you're not feeling it. Would you trust someone with something important if they used words like; "I could try…" or "maybe if…"be bold – you're a freelance designer because you're good at it (at least I hope you are). So make sure to project confidence and nowhere is this more necessary than in the way you price your work.
The mark of an amateur is to price like a schoolkid looking for extra pocket money. Real professionals charge professional rates. Don't be afraid to ask for them; the truth is that many clients immediately dismiss proposals from "professionals" at ridiculously low costs – they worry you won't be in business long enough to finish the job.
Step 8 – Be Social
Of course, there's a need to get on social networks for marketing but there's a bigger need to get out and about in your own community. Find business networking groups (the local chamber of commerce is a great place to start looking) and go and make new connections. Keep it up.
Step 9 – Don't Forget to Keep Learning
If you want your career to have longevity; you need to keep pushing yourself to learn. Be it new software packages, new design techniques, sales and marketing or even accounting. There's always something you can learn to make your business better in the long run.
You can also experiment, a key part of a creative's armoury, and if things go well – display new work in your portfolio. Show your clients that you're growing too.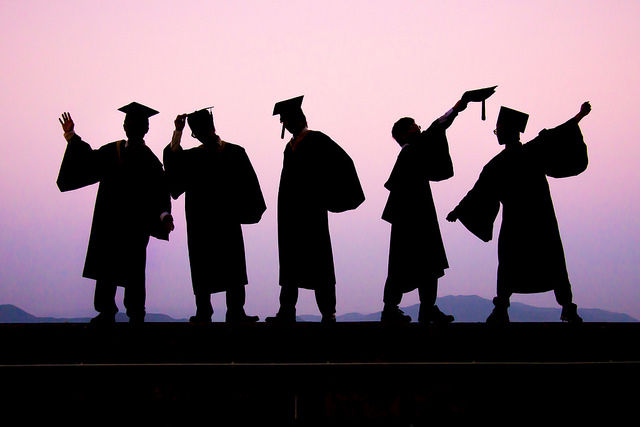 Author/Copyright holder: Luftphilia. Copyright terms and licence: CC BY 2.0
Step 10 – Learn to Make Notes
When you talk to people that may one day have projects – make notes, make it easy to remember who they are, what they do and what they may want. When you see a great new piece of design which triggers a ton of ideas – make notes, it will help trigger creativity when you're in a place to do it. And so on…
Carry a cheap notebook and a pen or a pencil and keep making notes whenever they may be useful. But don't forget to review your notes too.
Summary
These 10 steps will help the first time freelancer find their feet and help them start to develop their freelance design business.
Header Image: Author/Copyright holder: Abhilash Ramadasan. Copyright terms and licence: All rights reserved. Img