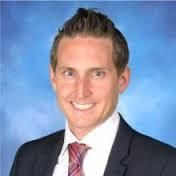 Author: Frank Spillers
MS
Frank Spillers is a distinguished speaker, author and internationally respected Senior Usability practitioner. He is an expert in improving the design and usability of large scale websites, web applications, desktop and mobile apps. Frank has successfully applied fifteen years of advanced knowledge of Usability Engineering skills and User Centered Design methodology in Fortune 500 and corporate environments globally.
A recognized subject matter expert by the U.S. Department of Labor, he has developed new usability techniques for understanding user needs, assessing user experience and conducting rapid design prototyping. Recently, he has contributed ground-breaking research on the impact of design and emotion. His current work has been profiled in leading industry publications including The Handbook of Task Analysis for Human Computer Interaction, MarketingSherpa's Landing Page Handbook and the book-- The Persona Lifecycle.
Before founding Experience Dynamics in 2001, Frank managed usability consulting for WebCriteria (now Coremetrics) and worked with students of Dr. Donald Norman (the grandfather of User Centered Design) at Intuitive Design, a San Diego based User Centered Design consultancy. His current clients include: Microsoft, Intel, IBM, Logitech, GE, Nike, Hewlett-Packard, KeyBank, Four Seasons, Chase, Target.com and Whitepages.com. He has trained thousands of teams and individuals in usability and User Centered Design techniques in private as well as public settings.
Frank received his Master's in Cognitive Science (MS) from Birmingham University, UK in the user experience of collaborative (social) virtual (3D) environments.
Publications
Publication period start: 2015
Number of co-authors: 0
Publications
Spillers, Frank (2015): Progressive Disclosure. In: Papantoniou, Bill, Soegaard, Mads, Lupton, Julia Reinhard, Goktürk, Mehmet, Trepess, David, Knemeyer, Dirk, Svoboda, Eric, Memmel, Thomas, Folmer, Eelke, Gunes, Hatice, Harrod, Martin, Spillers, Frank, Hornecker, Eva (eds). "The Glossary of Human Computer Interaction" The Interaction Design Foundation .
Spillers, Frank (2004). Progressive Disclosure - the best interaction design technique?. Retrieved 2008-03-04 00:00:00 from <a href=\"https://experiencedynamics.blogs.com/site_search_usability/2004/03/progressive_dis.html\" title=\"\">https://experiencedynamics.blogs.com/site_search_usability/2004/03/progressive_dis.html</a>
Spillers, Frank (2007). AJAX Usability Checklist. Retrieved 2008-03-07 00:00:00 from <a href=\"https://experiencedynamics.blogs.com/site_search_usability/2007/12/ajax-usability.html\" title=\"\">https://experiencedynamics.blogs.com/site_search_usability/2007/12/ajax-usability.html</a>