Every UX project requires that you work with other people and that means you're going to want to work together as efficiently as possible. This is the sixth part of our UX tools series; if you have missed any of the rest of the series – they can be accessed from the UX Daily tab on our website.
Concept Inbox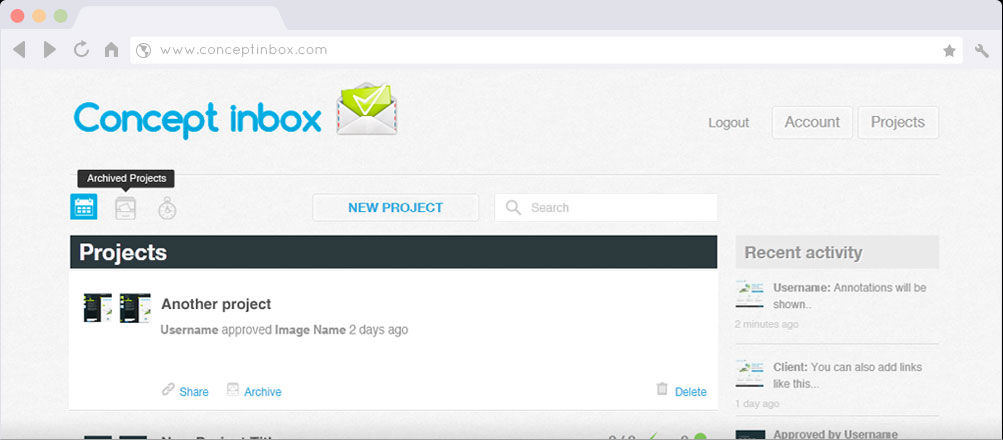 Author/Copyright holder: Adonay Creativo. Copyright terms and licence: All rights reserved
Img source
Concept Inbox is an awesome collaboration tool for creative; it lets you share design and even video work and then track changes and build prototypes together. That should keep change requests to a minimum for final delivery. There's a free account sign up but in the long run you'll probably need to pay a subscription fee to get the most out of the product. Annoyingly, you have to sign up to get their pricing which is something we don't like. However, feedback on the product is excellent and it's nice to find a collaboration tool with a genuinely creative slant.
Prevue
Prevue is an image sharing site which allows you to comment and test images collaboratively; well at least if you pay $10/month it does – the free option only allows a single user and a maximum of 30 images stored. If you need a secure place to share images this is not bad value but we'd like to see a few more features for our subscription fee really.
Murally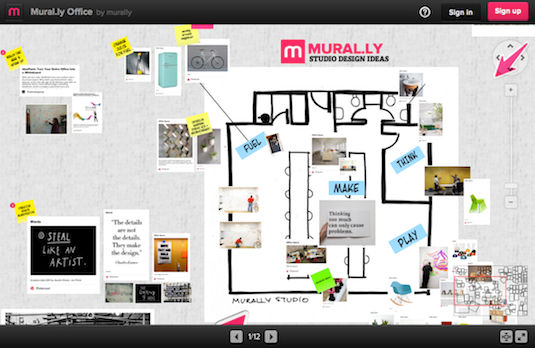 Author/Copyright holder: Creative Bloq. Copyright terms and licence: All rights reserved
Img source
Murally allows you to "visually organize your thoughts" as a team and it was built with collaborative work in creative industries in mind. It is a subscription product and pricing is based on the number of users in your team. An individual account is only $8 a month but if you have 50 users… it's going to cost $879 a month (and that's as long as you pay annually – a discount of 20% over paying monthly). There's a 30 day free trial option too.
MemoSort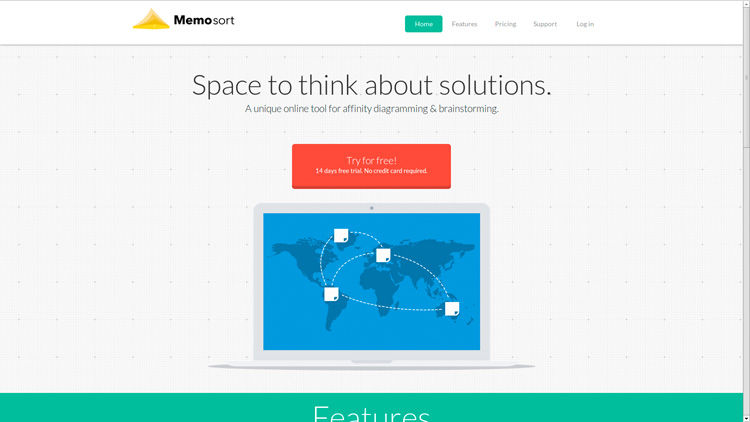 Author/Copyright holder: Crazy Leaf Design. Copyright terms and licence: All rights reserved Img source
MemoSort's a great tool for working together on affinity diagrams and brainstorming projects. For $10 a month you can unlock all features and collaborate with as many people as you need to; that feels very fair for what's provided. There are some neat tools involved including an anonymous voting option for breaking deadlock on heated discussions.
Red Pen
Red Pen's all about fast team feedback on visual items. It's a point and click interface which is very, very simple to learn to use. That's pretty useful particularly if you work in a geographically dispersed team. They charge per project you maintain on the site and pricing ranges from $20 to $90 a month. You can take a free trial for 14 days if you're not certain that it's the right tool for you.
The Last Word
As always please remember that these tools may or may not be right for your needs; we recommend careful research as part of selecting tools for your UX project – there are no "one size fits all needs" options even when it comes to collaborating on projects.
Header Image: Author/Copyright holder: Jennifer Leonard. Copyright terms and licence: CC BY-NC-ND 2.0