Scrolling is just going up and down the screen, but designers have been adding some bells and whistles to this aspect of the web user experience for at least four or five years. Some of these attempts to enhance the scrolling experience can be found at CSS-TRICKS in Chris Coyier's article Fancy Scrolling Sites.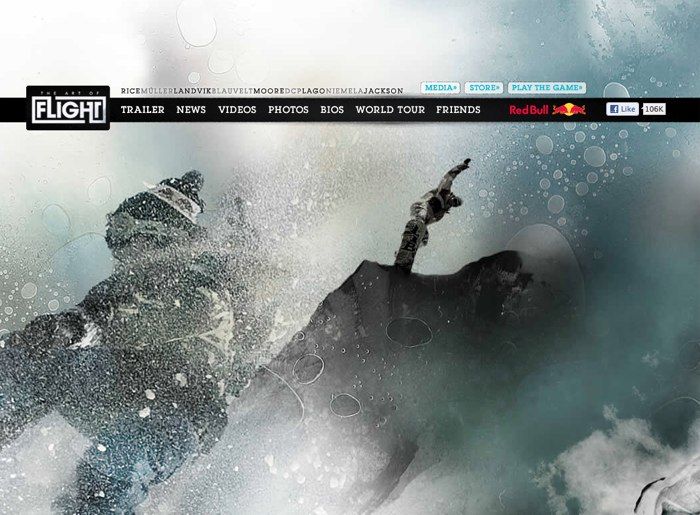 Author/Copyright holder: Red Bull North America. Copyright terms and licence: All rights reserved Img source
Some of these methods and tricks are becoming more and more common in the websites we use on a daily basis, such as the BBC news website. You can also see parallax scrolling in action on the Nike Better World website, shown in the video below.
Nike Better World - Parallax Scrolling in Action
For even more examples of parallax scrolling take a look at this thorough run-down of some of the sites using this design feature to enhance their visitors' experience at the Creative Bloq. A further example of a 'souped-up' scrolling feature can be found at Learn Python the Hard Way. So, as you can see from all of these examples, lots and lots of sites are now adopting different methods to reveal content as visitors progress down the page (and clear the content as they make their way back up again).
Header Image: Author/Copyright holder: bratboy76. Copyright terms and licence: CC BY-NC-ND 2.0