This is a question that, in slightly different forms, gets asked a lot by those considering a UX design career. The question is a simple one but the answer..? Well, that's a bit more complicated. A lot depends on you and your approach to life and your career. So let's take a look at the benefits of a degree and the alternative paths you might prefer if a degree isn't your thing.
The Importance of a Degree
The first thing to know is that there are literally thousands of people working in UX roles without degrees. However, that doesn't mean that having a degree is worthless. There are some very good reasons to study for a degree:
Employers prefer graduates. It's not necessarily right that they should do so but they do. Many companies use graduate certifications as the way to weed out their hiring process. No degree equals no easy way in. This is doubly so for those entering the field without much previous work experience. Many employers will accept someone with experience in lieu of qualifications but most will not accept someone without either directly into a UX role.
Then there's the benefits of graduate study itself. For those just leaving school, it's a chance to develop advanced skills. You'll learn to solve problems without as much help and support as children get at school. You'll learn to write lengthy reports and conduct research. You get to do presentations and group work. All of these things come in handy when you're trying to convince an employer that you're the right person for the job.
Finally, there's a huge benefit to a graduate education in terms of the network it allows you to build. Again, this is a bigger benefit to those without work experience. All the bright young things that you study with are going to go on to other opportunities in life. They may just be in the right place at the right time when someone starts recruiting for a UX role to put you forward. Recommendations count for a lot in business.
There is, of course, a reasonable case to say that your degree doesn't have to be in UX (and in fact specialist courses are still thin on the ground because the formal discipline is still relatively new) but there's no doubt that science or social science degrees can shape your thinking. Scientific thinking is important to the discipline and it's easier to take someone who has that way of thinking and mould them to the job than someone who doesn't.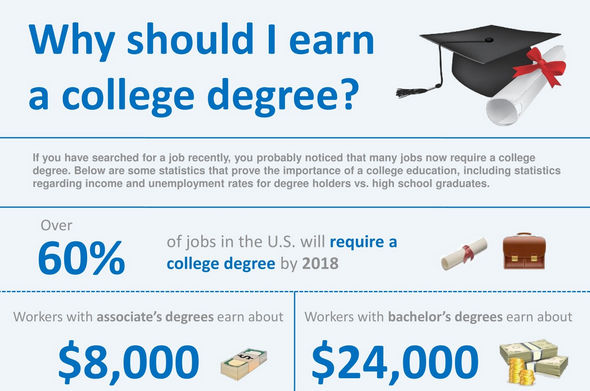 Author/Copyright holder: Emily Gibbs. Copyright terms and licence: All rights reserved Img source
One Minor Drawback
A potential drawback of a specialist degree in UX can be that you've learned methods or techniques that aren't used that way in real life or are behind the latest thinking. Degrees in computing and many other scientific disciplines tend to lag behind the "cutting edge" of the discipline. You need to show interviewers that you're still prepared to learn and that you're not convinced that you know everything just because you went to university.
Alternatives
The case for a degree is a strong one but there's no doubt that if you're prepared to put up with some additional challenges – you can build a career in UX without a degree. You'll probably have to combine some of the following approaches in order to get the break you want:
Professional Certification
I'm not a graduate. I won't explain why (it's a long story) but it's true all the same. What I do have though is a ton of professional certifications. Project management, technical writing, training, HR, quality management, etc.
It's easy for me to demonstrate my capacity for learning. It's also sometimes an advantage to have a wide-range of specialist skills to show off; some graduates can be seen as "one trick ponies" but a varied set of professional qualifications shows that you're capable of handling many challenges.
The Interaction Design Foundation offers some great certificate programs to get you started and you can find alternatives (and in areas we don't cover) easily with a Google search.
Professional qualifications can often be easily fitted around work and home life and many, like our own, are delivered on a very flexible basis. They're also, often, more affordable than a degree.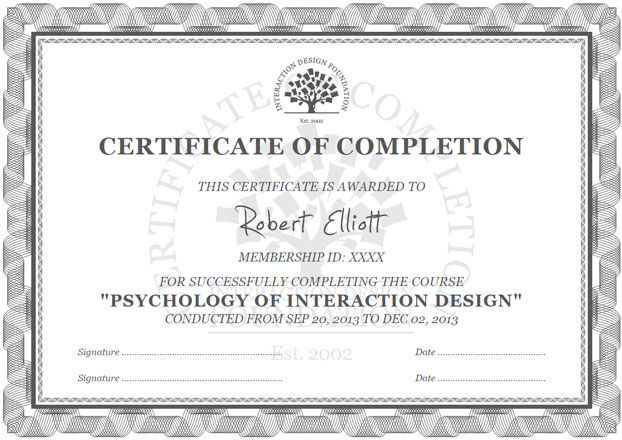 Author/Copyright holder: The Interaction Design Foundation. Copyright terms and licence: All rights reserved
Experience
You don't have to have UX experience without a degree but you are almost certainly going to need some kind of professional experience to offset the absence of a degree.
You may also find that it's easier to transition into a UX role within a company that has seen some of your other skills. I went from project management, to helpdesk management, to training management to business analysis within a single company.
Companies will develop people with potential; if you show a willingness to get involved and to learn.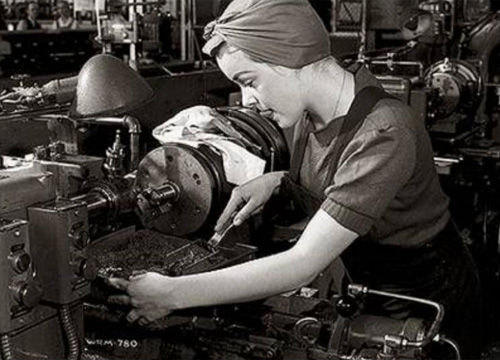 Author/Copyright holder: Geo Swan. Copyright terms and licence: Public Domain
Self-Development
Education doesn't have to be undertaken in a formal environment. Hit the local library or visit Amazon and stock up on UX texts and texts for related disciplines like psychology or design/development.
Keep a learning log to show that you've done more than just read the texts, you want to be able to demonstrate the skills that you've gained from them. And don't be afraid to enclose copies of that log with your CV. Include what you've learned at work in that log too.
Most of us learn far more in informal settings in our lives than we ever will at school, college and university combined. Too many of us fail to demonstrate that though.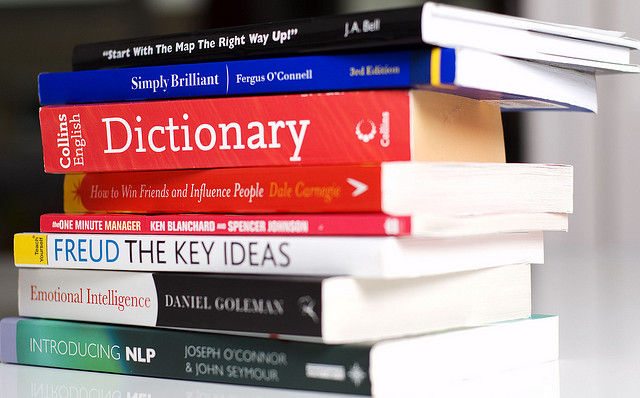 Author/Copyright holder: Stuart Webster. Copyright terms and licence: CC BY 2.0
Networking
Grow your UX contact list. Join forums, LinkedIn groups, etc. Learn to ask questions and then learn to answer them too. If people perceive you as a UX professional – they may just open doors for you without the formal paperwork to back it up.
Summary
We'd never encourage people to skip university if they think that university is right for them. There are a multitude of benefits to a university education and certification is just one of them. However, we'd also encourage those who don't or can't do university to think about a UX career too.
Diversity counts in corporate life and while there are extra challenges facing non-graduates, there's nothing to stop you from building a career without a degree. Trust me on this, I know from experience.
References & Where to Learn More
Header Image: Author/Copyright Holder: Flazingo Photos Copyright terms and licence: CC BY-SA 2.0