Irene Au
Design Partner at Khosla Ventures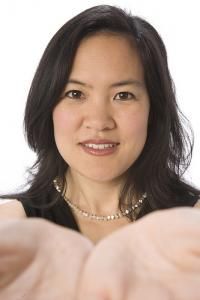 Personal Homepage

http://ireneau.com

Employer

Udacity (http://udacity.com)

Email

irene.au@gmail.com
Irene currently runs Product and User Experience at Udacity, a startup focused on bringing higher education online. Irene formerly led the User Experience and Design practice at Google, responsible for the user interface design of Google-branded products. Prior to Google, Irene was Vice President of User Experience and Design at Yahoo, where she built the interaction design and user research practice, and led product and platform design efforts worldwide. Irene began her career at Netscape Communications, where she was an interaction designer and led cross-product design efforts on Netscape's browser, mail/news client, and page editor.

Irene holds a master's degree in human-computer interaction from the University of Illinois at Urbana-Champaign. Having received two full scholarships to attend the University of South Carolina Honors College, she earned a bachelor's degree in electrical and computer engineering and graduated summa cum laude.

Irene also teaches yoga four times a week at a yoga studio in Palo Alto. An avid advocate of Montessori education, Irene is a board member at Bowman International School. She also aspires to make the perfect French macaron.
Publication Statistics
Publication period start

1995

Publication period end

2010

Number of co-authors

20
Co-authors
Number of publications with favourite co-authors
Productive Colleagues
Most productive colleagues in number of publications
Publications