Author: Bruce M. McLaren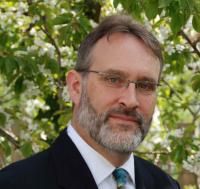 Bruce M. McLaren
Dr. Bruce M. McLaren has an extensive background in both research and practical applications, specifically in educational technology, computer-supported collaborative learning, intelligent tutoring, eCommerce, case-based reasoning, and artificial intelligence.

Dr. McLaren is a senior systems scientist at Carnegie Mellon University engaged in research on human learning and educational technology. He is particularly interested in intelligent tutoring systems, e-learning principles, and collaborative learning. McLaren's research with intelligent tutors, for instance, investigates how students learn when presented with erroneous examples in conjunction with tutors (See the AdaptErrEx project webpage). Dr. McLaren has also conducted a series of experiments investigating how chemistry students learn when presented with polite hints and feedback from an intelligent tutor (See the Stoich studies webpage). Dr. McLaren also has interests in collaborative learning and technology for analyzing collaborative argumentation. In his work in Germany as an adjunct principal researcher at the Center for e-Learning Technology (CeLTech) and the German Research Center for Artificial Intelligence, Dr. McLaren has focused on developing educational technology using AI techniques to help teachers moderate collaborative e-Discussions and online arguments (See the projects LASAD, ARGUNAUT, and Metafora). Dr. McLaren has over 90 publications spanning peer-reviewed journals, conferences, workshops, symposiums and book chapters.

Dr. McLaren also has over 20 years experience in the commercial sector, applying research ideas to practical problems. As Director of eCommerce Technologies at OpenWebs Corporation from 2000 to 2002, he led a group of engineers in the development of an intelligent inter-company (B2B) trading product. He was also the leader of many expert system projects during over 10 years working for Carnegie Group, Inc. (now Logica) and Carnegie (U.K.) Limited.

Dr. McLaren holds a Ph.D. and M.S. in Intelligent Systems from the University of Pittsburgh, an M.S. in Computer Science from the University of Pittsburgh, and a B.S. in Computer Science (cum laude) from Millersville University. He has been a member of many academic conference and workshop committees and, most recently, was the local organization co-chair for ITS-2010. Finally, Dr. McLaren is the co-holder of two patents and one patent pending.
http://www.cs.cmu.edu/~bmclaren/
Publications
Publication period start: 2005
Publication period end: 2011
Number of co-authors: 9
Co-authors
Number of publications with favourite co-authors
Productive Colleagues
Most productive colleagues in number of publications
Publications
McLaren, Bruce M., DeLeeuw, Krista E., Mayer, Richard E. (2011): A politeness effect in learning with web-based intelligent tutors. In International Journal of Human-Computer Studies, 69 (1) pp. 70-79. http://www.sciencedirect.com/science?_ob=ArticleURL&_udi=B6WGR-5161PHT-1&_user=275166&_coverDate=10%2F07%2F2010&_rdoc=1&_fmt=high&_orig=search&_origin=search&_sort=d&_docanchor=&view=c&_acct=C000059642&_version=1&_urlVersion=0&_userid=275166&md5=045bfe2ea
McLaren, Bruce M., DeLeeuw, Krista E., Mayer, Richard E. (2011): Polite web-based intelligent tutors: Can they improve learning in classrooms?. In Computers & Education, 56 (3) pp. 574-584. http://www.sciencedirect.com/science?_ob=ArticleURL&_udi=B6VCJ-5161P7H-1&_user=275166&_coverDate=10%2F07%2F2010&_rdoc=1&_fmt=high&_orig=search&_origin=search&_sort=d&_docanchor=&view=c&_acct=C000059642&_version=1&_urlVersion=0&_userid=275166&md5=2e90d00d3
McLaren, Bruce M., Scheuer, Oliver, Mikšátko, Jan (2010): Supporting collaborative learning and e-Discussions using artificial intelligence techniqu. In International Journal of Artificial Intelligence in Education, 20 (1) pp. 1-46. http://iaied.org/pub/1304/
Roll, Ido, Baker, Ryan Shaun, Aleven, Vincent, McLaren, Bruce M., Koedinger, Kenneth R. (2005): Modeling Students\' Metacognitive Errors in Two Intelligent Tutoring Systems. In: Ardissono, Liliana, Brna, Paul, Mitrovic, Antonija (eds.) User Modeling 2005 - 10th International Conference - UM 2005 July 24-29, 2005, Edinburgh, Scotland, UK. pp. 367-376. http://dx.doi.org/10.1007/11527886_48
Aleven, Vincent, McLaren, Bruce M., Sewall, Jonathan (2006): Tutorial on Rapid Development of Intelligent Tutors using the Cognitive Tutor Authoring To. In: ICALT 2006 - Proceedings of the 6th IEEE International Conference on Advanced Learning Technologies 5-7 July, 2006, Kerkrade, The Netherlands. pp. 1097. http://doi.ieeecomputersociety.org/10.1109/ICALT.2006.334